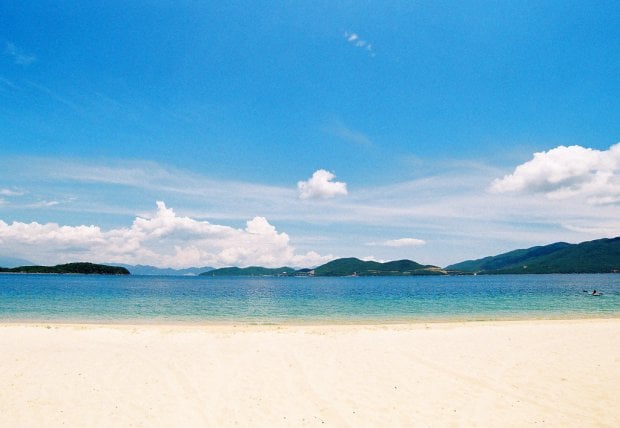 Image Credits: Khánh Hmoong
It's that time of the year when everyone is itching to set off for their next beach holiday to unwind. When thinking of an idyllic beach paradise, Krabi, Bali and Phuket are possibly the three common destinations that come immediately to mind. Looking just a little further to Vietnam, Nha Trang offers the same kind of heaven, just on a slightly off the beaten track.
It's a little surprising that Nha Trang is still under the radar when it is easily accessible by affordable flights. From Singapore, Jetstar and Vietnam Airlines fly to Nha Trang with a short layover in Ho Chi Minh.
If you're yearning to stay a little off the grid and enjoy a beach vacation that's not littered with tourists but still packed with exciting activities, Nha Trang may be one of your best bets. Here are six activities that you shouldn't miss.
The notorious Four-Island Boat Trip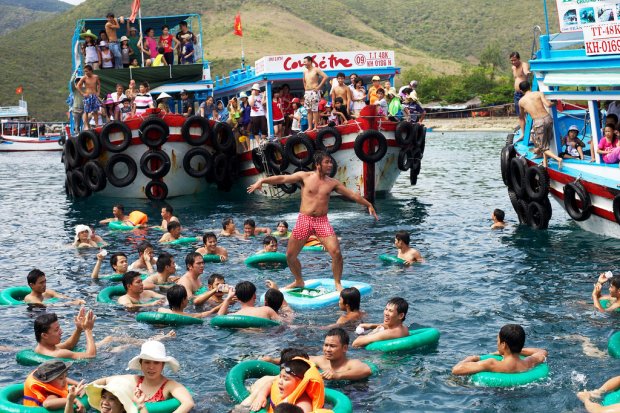 Image Credits: Randomix
One of the most popular tours in Nha Trang is the four-island boat trip. For the beach lovers and party animals, this tour is one like no other. Think great snorkelling, music and dancing, a delicious lunch buffet and even a floating bar!  The best part: this 8-hours tour that picks you right from your doorstep costs less than SGD 11, even during the peak vacation periods – how insane is that?
A handful of water activities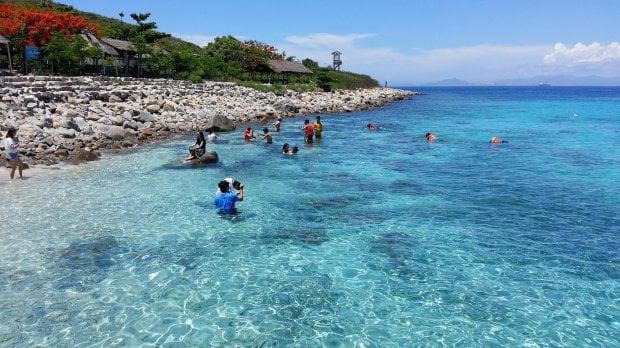 Image Credits: Nguyen Hung Vu
Nha Trang offers a plethora of water activities such as jet skiing, parasailing, windsurfing, kayaking and banana boating. You'll be spoilt for choices and left wishing that you had more time to do them all. To partake in these water sports, just head to the beach and drop by any of the water sport operators to make a booking.
Thap Ba Hot Springs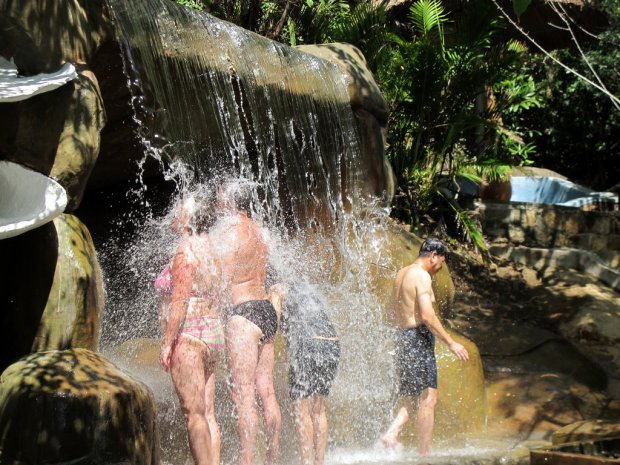 Image Credits: Christopher Porter
Thap Ba hot springs, one of Southeast Asia's most popular, is the place to get muddy. Located at the outskirts of Nha Trang, this hot spring is easily accessible by a taxi ride which costs about SGD 8 from the town centre. Bathing in their gooey mud is claimed to be an effective physical therapy and also a cure for inflammations and all sorts of complexion problems. Public baths cost about SGD 7, while a private bath in a wooden bathtub starts from SGD 16. Of course, it is not all about mud and slop in Thap Ba hot springs – mineral water swimming pools are also available.
Nha Trang's amazing sunrises and Sunsets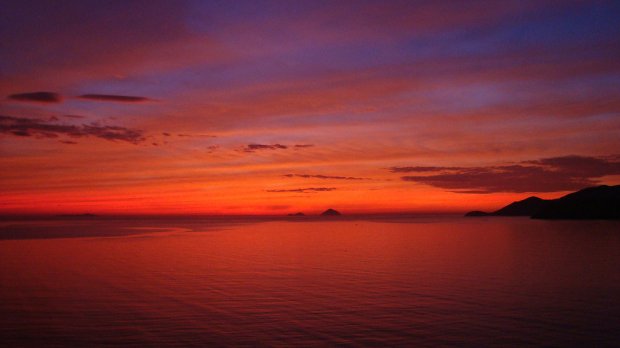 Image Credits: Benjamin Phạm
During your stay in Nha Trang, it is imperative to wake up early at least once to catch the magnificent Nha Trang sunrise from the beach. Otherwise, catching the sunset will do as well. This is one of the best things to do when travelling – it is free, and it is absolutely gorgeous.
Vinpearl Land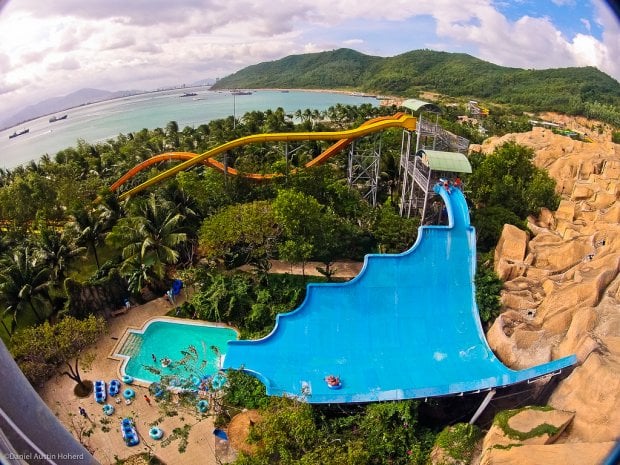 Image Credits: Daniel Hoherd
Located just across the Nha Trang's mainland, Vinpearl Land is a resort island with a water park, an amusement park and a fancy 5-star hotel. You can get to Vinpearl Land via a power boat or the Vinpearl cable car within 15 – 30 minutes. How convenient is that! Vinpearl land is a fantasy island you want to be whisked away to, a perfect day trip from Nha Trang's mainland.
Day trip to Da Lat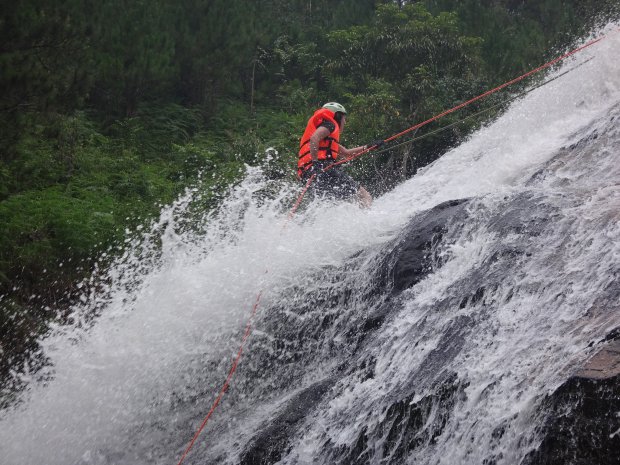 Image Credits: Mariane Collet
Da Lat is located 150 kilometres south-west from Nha Trang. For the adrenaline junkies and the adventurous, Da Lat is the ultimate paradise. In Da Lat, you can enjoy the great outdoors with sports such as whitewater rafting, trekking, rock climbing and canyoning. You can also have your first hand at abseiling and cliff-jumping.  Phat Tire Ventures is one of the better tour companies that offer a day filled with such activities so be sure to check them out.
Where to stay: Nha Trang's incredible Sheraton Hotel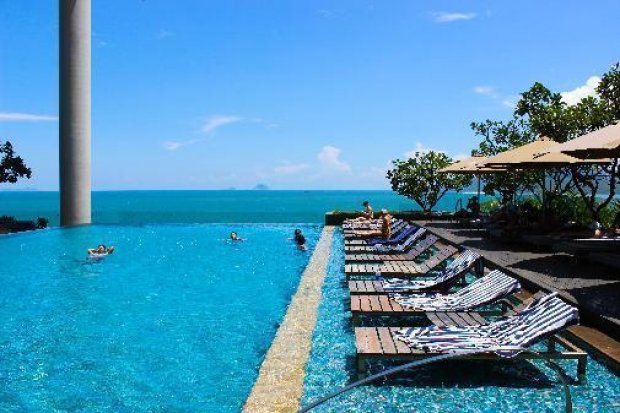 I wouldn't recommend an accommodation unless it is absolutely fabulous, and Nha Trang's Sheraton Hotel is exactly that. You definitely will be sold with one look at that amazing infinity pool which overlooks the ocean. Their rooms start from SGD 150, and trust me when I say that it is well-worth the splurge.
Where to chill out: The Sailing Club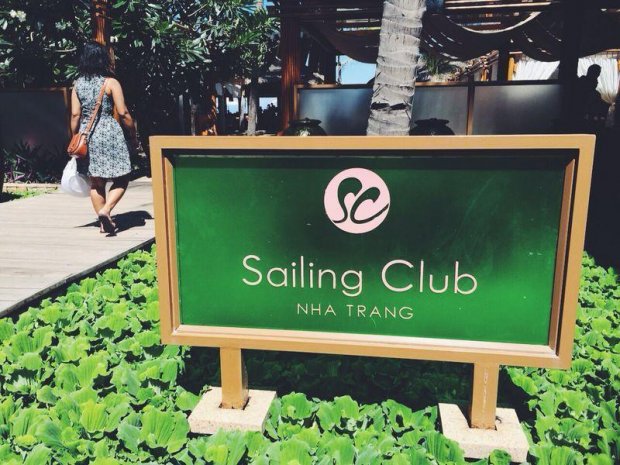 If you're looking for a place to just chill in Nha Trang, look no further than The Sailing Club which is a beach bar along the oceanfront. It is a perfect spot to laze in a deck chair, read a book and sip a cocktail.
When I travelled to Nha Trang couple of months back, I begun my trip with no expectations. Having been to the more popular beach destinations like Bali and Phuket, I thought Nha Trang simply isn't comparable since it's not as popular. And, boy, was I well proven wrong. Nha Trang is a perfect beach destination and definitely is worth going off the beaten track for.