With its 3,000 km coastline and dozens of cities, Vietnam is one of the largest and most popular travel destinations for tourists and backpackers. Choosing where to go and what to do in Vietnam can be daunting, especially on a tight schedule. Spelunking and hiking are options for the more adventurous types, while islands and river deltas offer more opportunities to relax. If you only have a week to spend in this beautiful country, consider the following itinerary for a brief glimpse of what Vietnam has to offer.
Day 1: Hanoi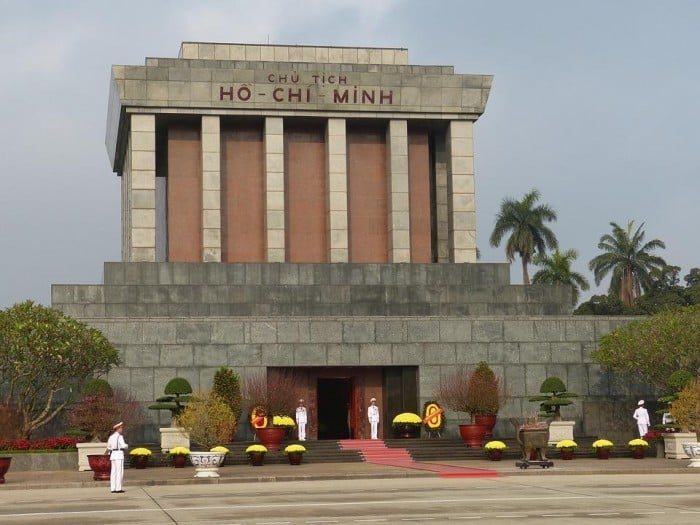 Start your journey in the capital city of Hanoi, in northern Vietnam. Arrive in the morning and begin your sightseeing with a visit to Ho Chi Minh's Mausoleum and the Presidential Palace, where you will learn about modern Vietnamese history and see the final resting place of the country's most famous leader, "Uncle Ho."
In the afternoon, take a leisurely stroll around the city and visit the One Pillar Pagoda and the Temple of Literature, Vietnam's first university. Most of all, spend some time in the Old Quarter, a shoppers' paradise offering inexpensive artisan crafts as well as more modern brands. The Old Quarter is also home to Hoan Kiem Lake, the National Museum of Vietnamese History, and some of the city's most vibrant nightlife.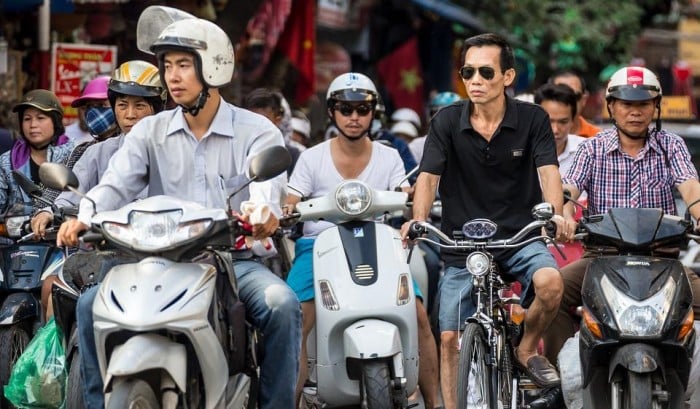 For an authentic Hanoi experience, book a hostel or hotel in the Old Quarter and enjoy eating a traditional Vietnamese meal while sitting on a plastic blue stool at one of the local restaurants. Watch out for the motorbikes as you're crossing the street!
Day 2 and Day 3: Halong Bay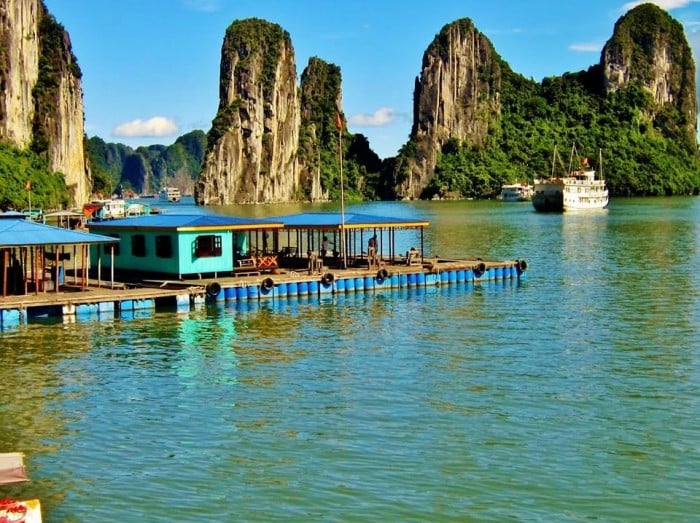 One of the most breathtaking spots in Vietnam, Halong Bay is about three and a half hours east of Hanoi and features thousands of small islets and limestone karsts scattered throughout the crystal waters. To make the most of this UNESCO World Heritage Site, depart Hanoi early in the morning on Day Two so you can spend a day and a half cruising around the bay. The best way to experience Halong Bay is to sign up for a short cruise with a tour company that will provide you with a private room on the boat and offer different activities, including swimming, kayaking, and spelunking in the one of the caves. Some tours also offer a visit to a pearl farm or a small plantation before returning to land. You can either book a Halong Bay tour online before your arrival in Vietnam, or at one of the many of the travel agents in the Old Quarter (ask your hotel or hostel manager for recommendations). Return to Hanoi in the late afternoon on Day Three and take a flight to Ho Chi Minh City to begin your exploration of southern Vietnam.
Day 4: Ho Chi Minh City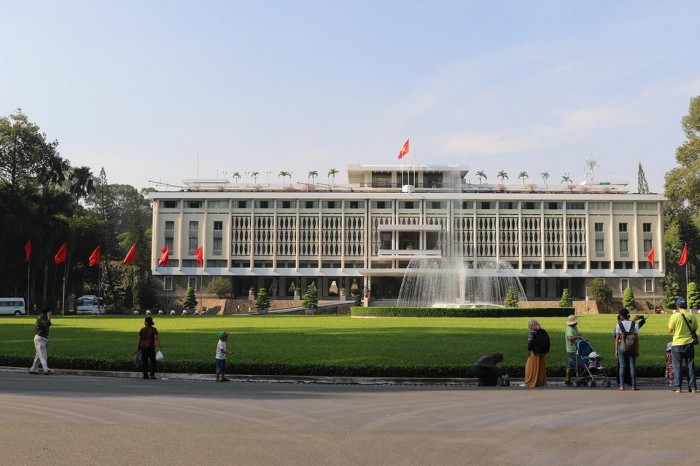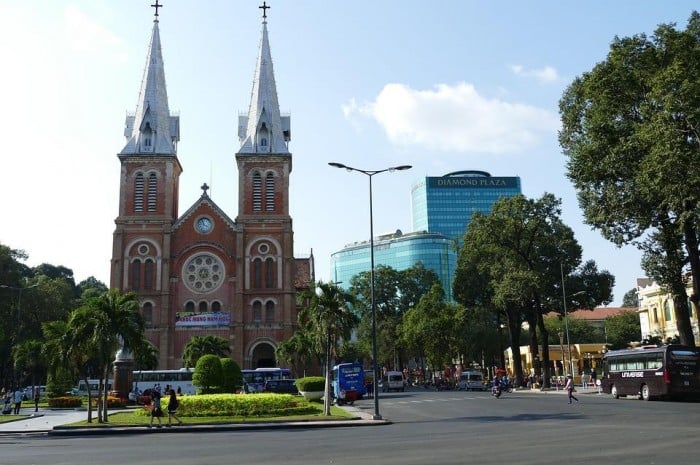 Ho Chi Minh City, formerly known as Saigon, is the most populous city in Vietnam and boasts tall skyscrapers, historical architecture, and more motorbikes. Spend the day admiring Notre Dame Cathedral and Independence Palace, while learning about the French colonial period and the rise of communism in the twentieth century. If you are a history buff or have an interest in international relations, you should also visit the War Remnants Museum to understand the Vietnamese perspective of the Vietnam War. Fair warning: this is not for the faint of heart.
If you need to pick up some souvenirs from your trip, go to Ben Thanh Market, an indoor market that sells traditional Vietnamese clothing and items such as lacquerware, fans, and dolls. Like Hanoi, Ho Chi Minh city offers accommodations and restaurants to suit any budget.
Day 5 and Day 6: Mekong Delta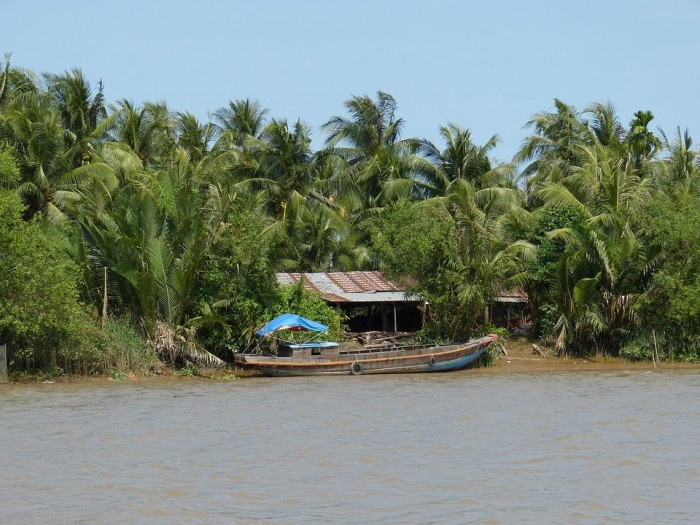 The Mekong Delta is worth a two-day trip outside the city. As with Halong Bay, you can book a tour online in advance or stop by one of the many tour agencies in Ho Chi Minh City to sign up for an overnight trip. In addition to enjoying leisurely boat rides down the Mekong River, you can visit rice plantations, pagodas, and fishing villages, gaining insight into Vietnam's rich agriculture and experiencing life outside of the major cities.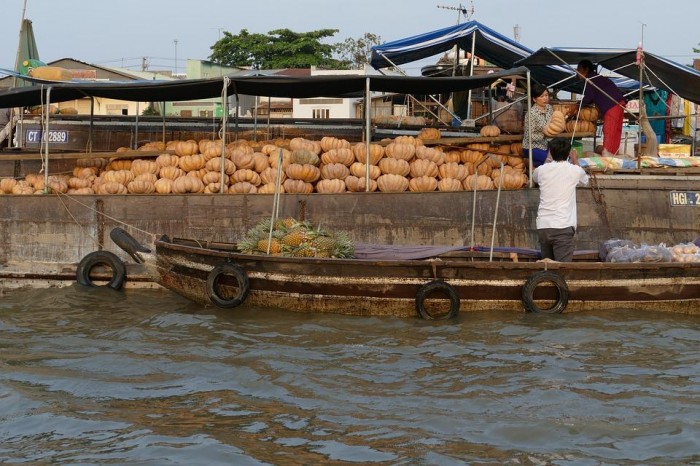 For a unique shopping experience, you can take a boat trip to visit the Phong Dien or Cai Rang floating market. The floating markets have dozens of wooden merchant boats, each with different goods and produce to sell. If you visit early in the morning, you will see local people rowing their small boats around the river, visiting the merchants' boats and buying various goods. The merchants' boats have high wooden poles where they attach a sample of the goods they are selling, such as watermelons, pineapples, and clothes. After visiting the markets and enjoying some fresh food on the plantations, return to Ho Chi Minh City for your final night in Vietnam.
Day 7: Cu Chi Tunnels and Ho Chi Minh City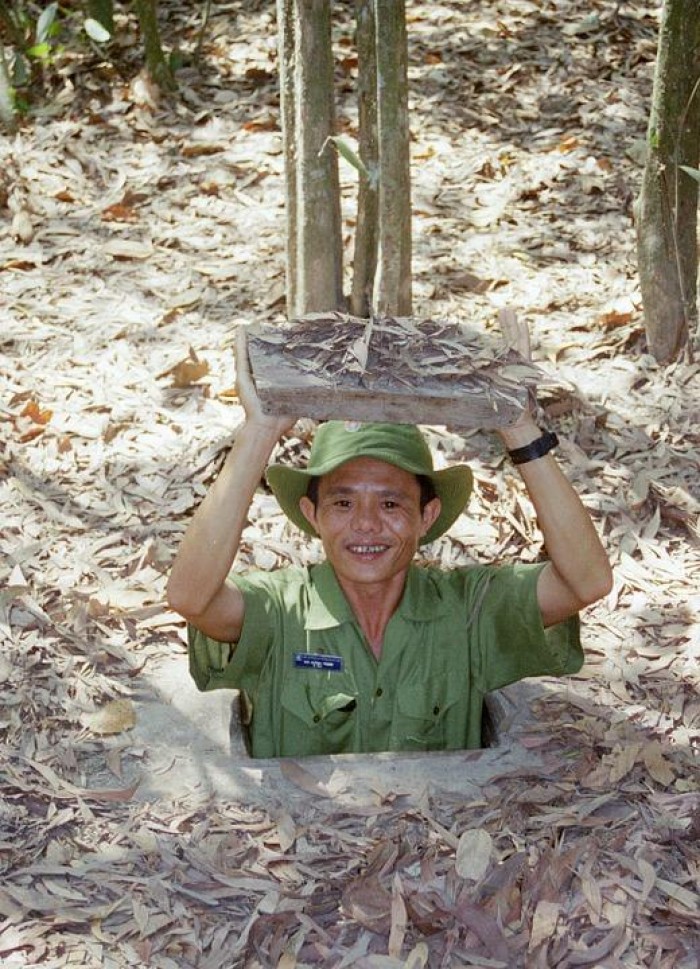 Before leaving Vietnam, take a morning trip to Cu Chi and explore the tunnel network that the Vietcong used during the war. Crawl through the dark, cramped tunnels, learn about the different battle tactics, and experience the Vietnamese jungle. Remember to use your bug spray! Return to Ho Chi Minh City in the mid-afternoon and prepare for your flight home.