Greece has always been on top of many travellers' bucket lists. From its idyllic islands (6,000 to be exact) scattered in the Aegean Sea, mesmerising cerulean waters, and exquisite Greek-Mediterranean cuisine to its intriguing archaeological sites, the list of reasons to visit can go on and on. But what about your Greece travel budget? 
There's a misconception that a holiday in Greece comes at a hefty price tag. This often deters people from booking a flight! But fret not — here's a useful guide on travelling around Greece on a budget. It will upend all those myths about this 'high-end' destination and promise you a life-altering experience. Follow these budget-friendly tips on food, transport, and accommodation that'll save you a few hundred bucks (or more)!
1. Visit off-season to save on flights and almost everything else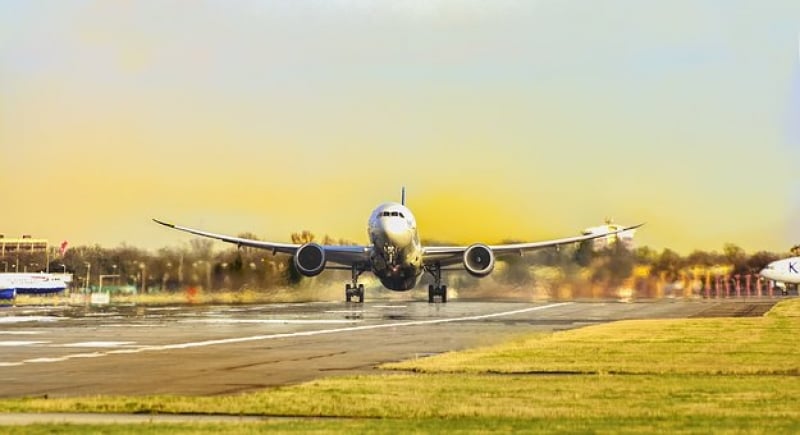 If you have the flexibility of time, the best way to fly to Greece on a budget is during the off-season. If you are flying from Asia, consider budget carrier Scoot which flies directly from Singapore to Athens. Greece is insanely popular during the summer months, from June right up to August. During this period, prices for accommodation, food and even ferry tickets see a steady 20–50% hike. 
If you are available to travel during other months, consider going in May or September. This is ideal if you still wish to enjoy summer minus the ludicrous prices. Another alternative would be to travel during the shoulder season in October right up to early November when temperatures are a lot cooler.
2. Sign up for free walking tours in Athens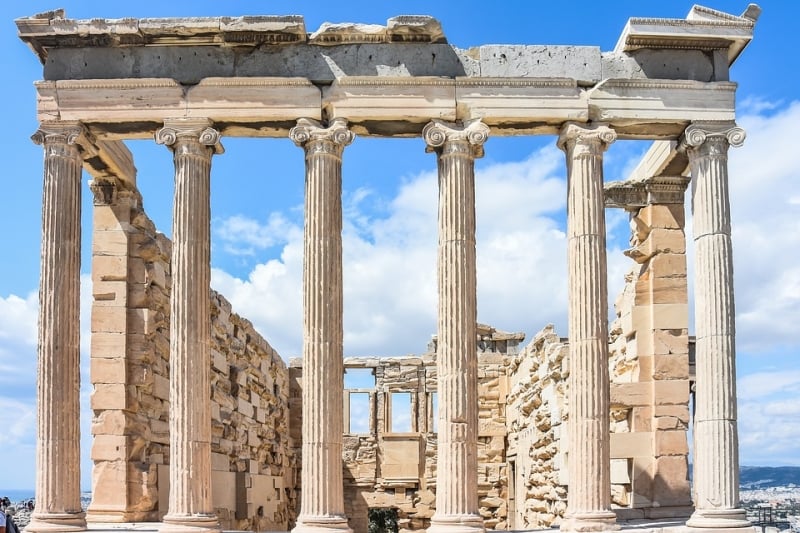 No, your eyes are not deceiving you. There are actually countless free walking tours available in Athens city centre for you to witness and discover the neo-classical monuments and ancient historical landmarks. History buffs can delight in the fact that these comprehensive tours will lead to places that even tour buses cannot access. The fact that it helps with your Greece travel budget is just a plus! 
Boasting a rich history spanning some 3,000 years, the Cradle of Western civilization is really best explored on foot. Having withstood the sheer test of time, these historical sites are absolutely worth seeing. From the Acropolis, Temple of Olympian Zeus, Monastiraki and Syntagma Square, spot first-hand the intriguing blend of old and modern Athens all within three hours. If you find that the tour guide has done a fantastic job and would like to express your gratitude, feel free to tip them accordingly!
3. Stay in an Airbnb or
couchsurf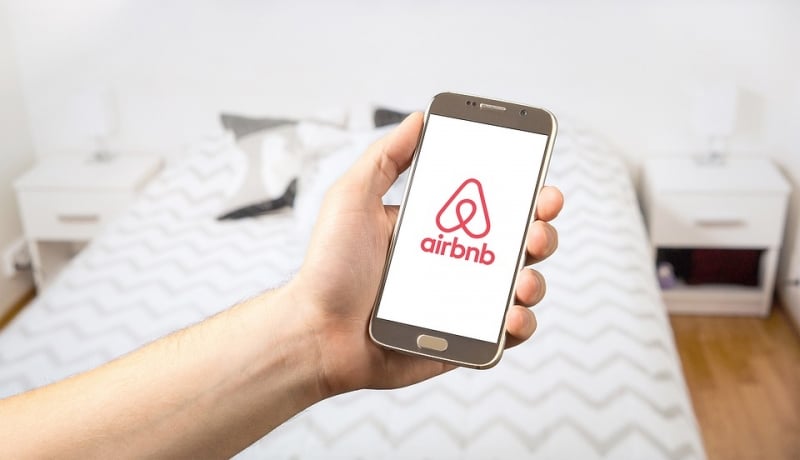 With the influx of tourists, there has been a rise in alternative accommodations such as Airbnb, hostels, and even backpacker inns to cater to all sorts of travellers. Consider ditching those lavish five-star hotels for something equally comfortable and more in line with your Greece travel budget.
Be it in downtown Athens itself or on the multitude of islands, Airbnb is a very prominent and safe option. If your host is awesome, you may even get bonus insights and be offered extra amenities! As a rough gauge, shared rooms under Airbnb go for as low as €10/night in the cities while entire homes cost between €25 to €50/night (great if you have pals tagging along!). If you stay for a week or longer, look out for discounts!
The same rate of €25 to €50/night can also get you a decent room that sleeps two at a simple budget hotel. Hostel rates are half that of budget hotels and you can easily snag a dorm for €12/night with free Wifi included! Private rooms in hostels are also available if you prefer to be on your own for about €20/night. Be sure to do your research and cross-check with several websites before confirming your reservations.
If you wish to really immerse yourself in the local culture and do as the locals do, Couchsurfing will be the way to go. This unique moniker refers to connecting with locals online through an online platform and later, bunking in with them without having to fork out a single cent. Yes, your stay is completely free! Nothing beats hanging out with the locals and finding out hidden gems or places that conventional tours would never take you to. Moreover, you leave the country adding more people from all over the globe to your social circle.
4. Book overnight ferries in advance 
A trip to Greece would be incomplete without exploring the numerous gorgeous islands. Best to make use of the overnight ferries such as Blue Star Ferries. Although they take double the time to arrive at your destination, you end up saving almost half the cost. As a rough gauge, you will spend €29 on a direct one-way ticket to Mykonos from Piraeus port in Athens on Blue Star Ferries (almost seven hours) while the speedboat one-way option (under three hours) will cost you about €44.
Also, remember to book in advance as you can save up to 20% of the ticket price. Don't forget to make sure that you have a return ticket too. Overnight ferries are a win-win solution as you not only save on accommodation, you get to enjoy more of that swoon-worthy ocean view!
5. Venture to off-the-beaten-path islands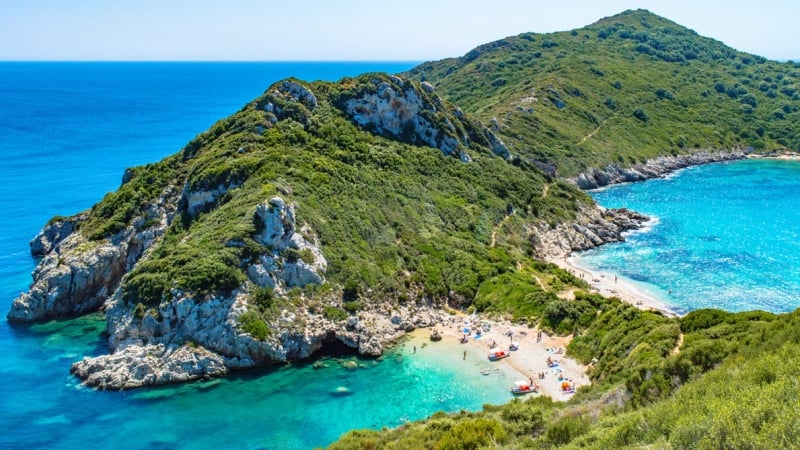 Greece is synonymous with vibrant party islands like Mykonos and romantic spots like Santorini. However, there are lots of other hidden gems worth exploring to satiate your wanderlust. Enchanting islands like Corfu and Milos are not teeming with maddening crowds. These would better allow you to appreciate the authentic sights and sounds, unspoilt by the effects of mass tourism.
The best part of it all? You end up not spending as much as you'd think! These islands do not charge exorbitantly as opposed to their uber-popular counterparts that target upscale honeymooners. Definitely a plus for those travelling to Greece on a budget! 
6. Rent a moped to get around the islands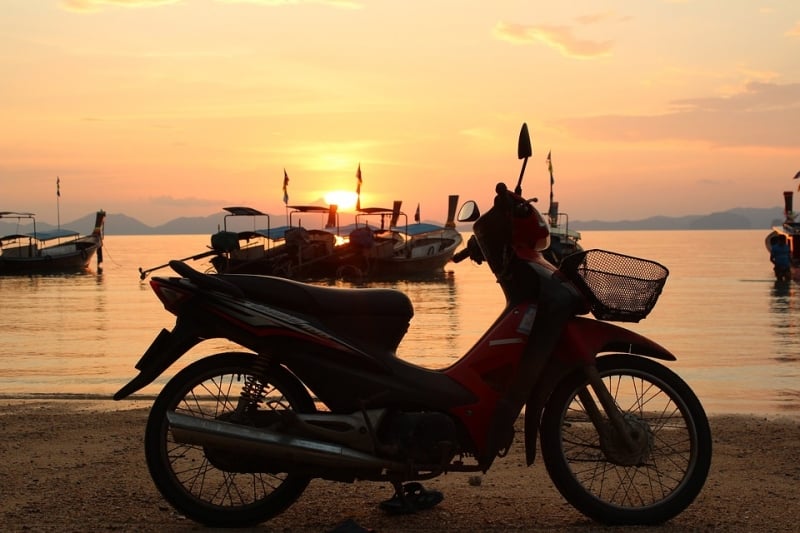 Eager to explore the picturesque islands? Skip the costly car rentals and opt for a moped instead! These light motorcycles are way cheaper and allow you to easily navigate the narrow streets and alleys. Parking will also not be a burden; you can simply scoot off to your next destination point fuss-free.
The rentals usually operate on a daily basis, allowing you to maximise your time with your own vehicle in hand. As taxis are very scarce and limited and walking might not be the best option if your accommodation is a tad far out, renting a moped solves everything!
7. Make
gyro
 and
souvlaki
 your go-to eats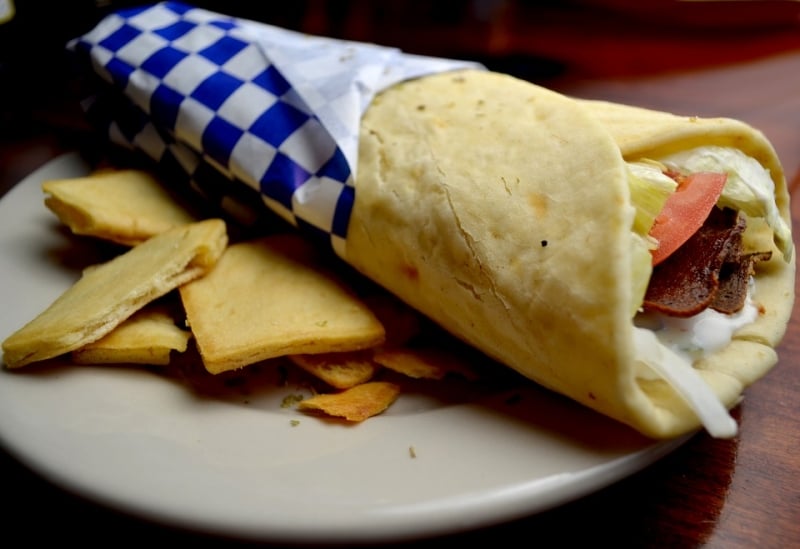 Street food is not only easy on the pocket, but it also proves to be an authentic way to sample the local cuisine. In Greece, you will definitely find gyro and souvlaki at almost every corner of the street. A gyro is similar to a pita wrap that consists of meat that is usually either chicken or pork. The meat is wrapped with tomatoes, onions and french fries! These usually cost no more than €2.50. Meanwhile, souvlaki can be pictured as skewered meat chunks serve a la fast food, also around the same price range.
Avoid the main tourist strip and seaside tavernas when deciding where to satisfy those hunger pangs. Seriously, the prices there are often scaled higher! And if you're staying at an Airbnb with a kitchen, consider cooking your meal with fresh ingredients from a local market. 
Also read: Greece Reopens With Tax Cuts for Cheaper Summer Holidays
Despite the common myth that Greece is for the rich and famous, it's definitely also accessible even for budget travellers! With careful planning and proper research for your Greece travel budget, of course.
That said, make sure to incorporate these useful tips when planning that long-awaited escapade. It's high time you check Greece off your bucket list!
---
Featured and Facebook image credit: Blanche Peulot | Unsplash