Planned your graduation trip with the squad yet? I bet it's probably one of the few things that's kept you motivated through your VERY LAST semester! And what better destination to celebrate your newfound freedom than EUROPE?  
With a multitudinous array of incredible European cities – rich in culture, steeped in history, and boasting stunning architecture as well as gastronomic delights – you'll be thoroughly spoilt for choice. But before you embark on your epic adventure with your closest friends, we've got some travel tips you should definitely remember!
1. Take note of promotional flight deals, especially those offering MULTI-CITY options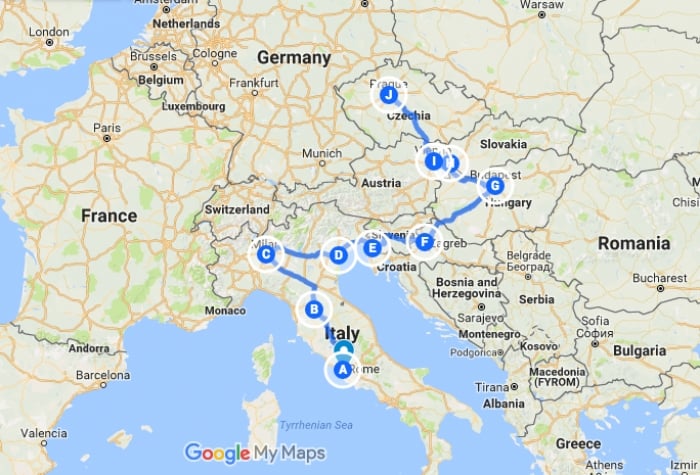 Image credit: Google Maps
The multi-city option for flights is perfect for a grad trip across Europe, especially if your itinerary makes it more convenient to fly home from a different location than your starting point. This also gives you more flexibility to visit the European cities located further away, instead of being confined to a certain region of Europe only. You also be saving the amount of one flight ticket by doing this!

Image credit: Qatar Airways
Airlines like Qatar Airways or Emirates offer such an option, so you can, for example, choose to start your grad trip in Rome and end it in Prague! It's completely up to you.
2. Open a DBS Multi-Currency Account (MCA)
You've probably heard these a million times before travelling: "don't withdraw money abroad from an ATM" and "don't buy your travel currency at the airport". Not only do you get charged a fee for every withdrawal, you'll also be likely to get a poor exchange rate from the airport. So…what now?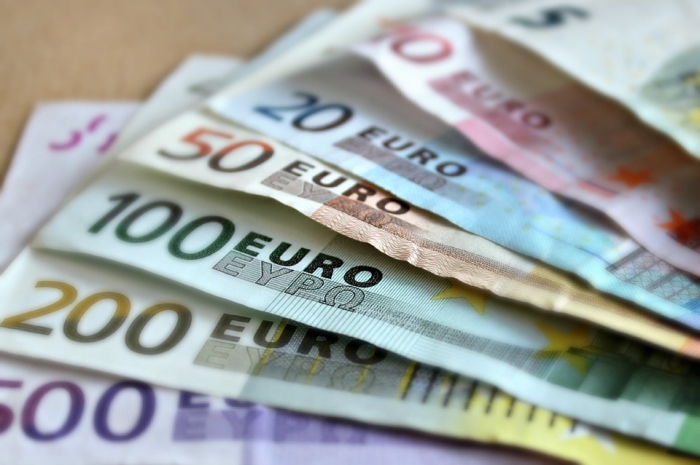 The DBS Multi-Currency Account (MCA) is your answer. Say goodbye to confusing calculations of exchange rates, looking for the best money changer around, and most of all – to carrying CASH everywhere you go. If your trip stretches for a few weeks, that's quite a hefty sum involved. Plus, it definitely wouldn't be smart nor safe to lug around that huge amount of savings in cash!
And that's why the DBS MCA is an absolute godsend. It allows you to access TWELVE currencies conveniently within a single account! The twelve currencies are: Singapore Dollar, Australian Dollar, Canadian Dollar, Euro, Hong Kong Dollar, Japanese Yen, New Zealand Dollar, Norwegian Kroner, Sterling Pound, Swedish Kroner, Thai Baht and US Dollar.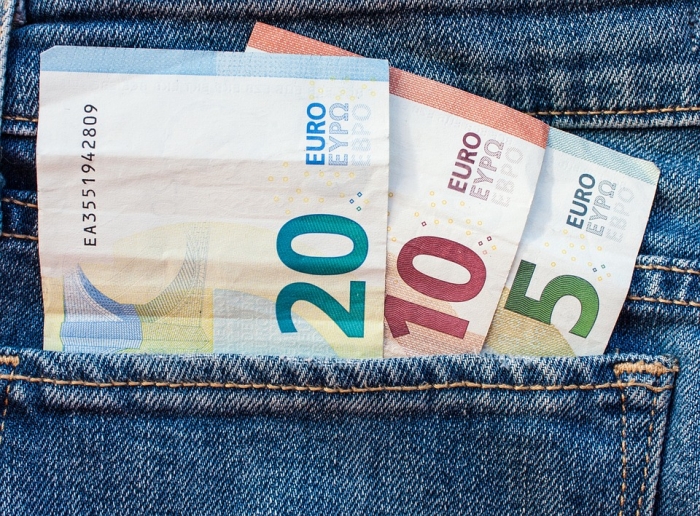 You'll be able to pay for shopping, dining and entertainment with your DBS Debit Visa Card directly, in up to ELEVEN FOREIGN CURRENCIES*. No foreign exchange fees at all! Awesome or what? Your foreign currency transactions will be debited directly from the respective foreign currency wallet.
*Renminbi Offshore (CNH) is not available for the card payment feature
All you have to do is:
Step 1: Purchase foreign currency at your preferred rate to fund your European wallet
When you find that the exchange rate for the Euro is at an all-time low, you can choose to purchase any amount of Euros at that specific exchange rate.
Step 2: Lock in the rates by performing a funds transfer into your MCA
By transferring the funds into your multi-currency account, the amount of money in the currency will be locked at that fixed rate. Hooray! This means that you don't have to worry about fluctuating exchange rates at all.
Step 3: Transact directly in Euros with your DBS Visa Debit Card
Oh yesssss. Now, you can make transactions directly in Euros anywhere you go! When you are equipped with a MCA, you'll never find yourself desperately searching for a money changer or carrying along bulky wads of cash anymore. You can even view your transactions and balances on-the-go via your mobile phone, just to make sure that you still have enough left for the rest of the trip! Oh-so-convenient. It just saves so much hassle – all you need is your DBS Visa Debit Card and you're ready to go anywhere! 
CREATE YOUR DBS MULTI-CURRENCY ACCOUNT NOW!
3. To buy or not to buy a Eurail Pass?
Ah, the quintessential question every traveller asks before they head to Europe. There are plenty of Eurail guides and tips everywhere, but don't jump headfirst into purchasing one without doing your due research. Whether a Eurail pass is worth it or not is highly dependent on your grad trip itinerary!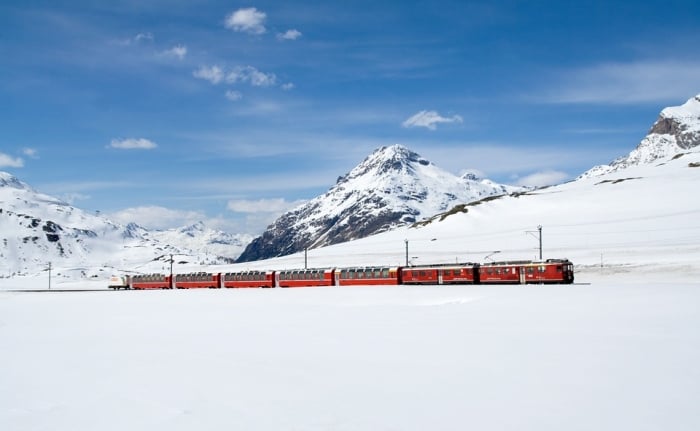 If you're planning on travelling vast distances across multiple countries, with no fixed itinerary in mind, and make spontaneous decisions most of the time, then a Eurail pass is more cost-effective for you! In addition, you get to enjoy the Youth Discounts available for those 27 and younger. Ultimately, it's all down to doing the math! High speed and night trains also require reservation at an additional cost, so don't forget to factor that in.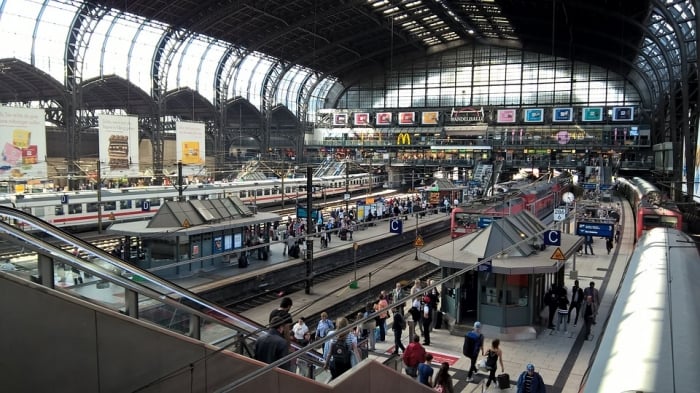 However, if you've got your entire grad trip itinerary all planned out – down to the dates that you'll be travelling from one city to another, and there's still a good two to three months more before you embark on your trip, then booking point-to-point tickets would guarantee more savings than an all-encompassing Eurail pass. Personally, that's what my friends and I did during our grad trip and everything went according to plan! The early bird tickets are actually much cheaper, and sure, it may be nerve wracking to book them way in advance, but as long as you stick to the timings you've booked, it'll be a complete breeze.
For example, if you're looking to explore Italy, getting the Eurail Italy Pass might not be the cheapest option. For our itinerary, we travelled from Rome > Florence > Cinque Terre > Milan > Venice. We took a megabus instead of train from Rome to Florence, and it only cost us 6 euros per person. As for the rest of the cities, we booked point-to-point tickets in advance, and it cost us 66 euros in total per person. That's a grand total of 72 euros for the entire trip from Rome to Venice! Compare that to getting a Eurail Italy Pass (2nd class, 4 days within 1 month) which costs 156 euros, and the difference is a WHOPPING 84 euros! That's more than double the amount.
4. Focus on a few countries instead of trying to cover all the prominent cities at one go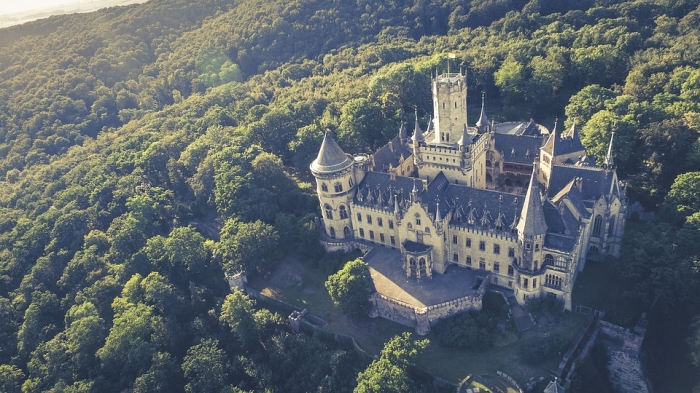 If this trip is going to be your first time in Europe, let go of that ambition. I know that you're probably dying to visit all the famous European cities in one go, but it just isn't practical. You'll be travelling non-stop for one month straight, and you'll need rest days in-between. Besides, what's the point of visiting all the renowned European cities if you're just going to have a touch-and-go experience? If you're just looking to simply strike things off your bucket list and take ostentatious photos for Instagram, then you're missing out on a meaningful grad trip experience.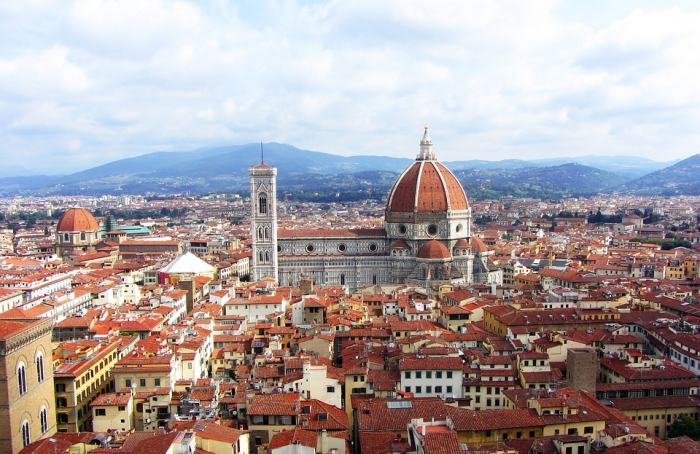 Take the time to immerse yourself fully in the vibrant and rich culture of these European cities! From conversing with the locals, to exploring street markets, learning about their history through museum visits, hiking up mountains for picturesque views, and indulging in local delicacies…There's plenty to explore in each city! Think quality, not quantity. Less is more, and you definitely do not want to spend a bulk of your grad trip on trains and wasting time on travelling from one city to another, when you could be doing so much more!
Don't rush through your grad trip blindly chasing the key attractions that are on your must-visit list. You'll find yourself falling helplessly in love with the rustic charms of Europe when you take a step back to appreciate what's right in front of you.
5. Your legs are the best form of transportation within the city
Need I say more? You're young and energetic, and there's no better form of exercise than walking! Not only do you get to save on transport, you also get to work off those calories from delicious gelato in Rome, cicchetti in Venice or tapas in Spain. On top of that, you can cover hidden gems along the alleyways while walking around the city – quaint stores, chic cafes, street performers and so much more! Who knows, you might even get to make friends with a local or two. 
6. Download offline maps from Google Maps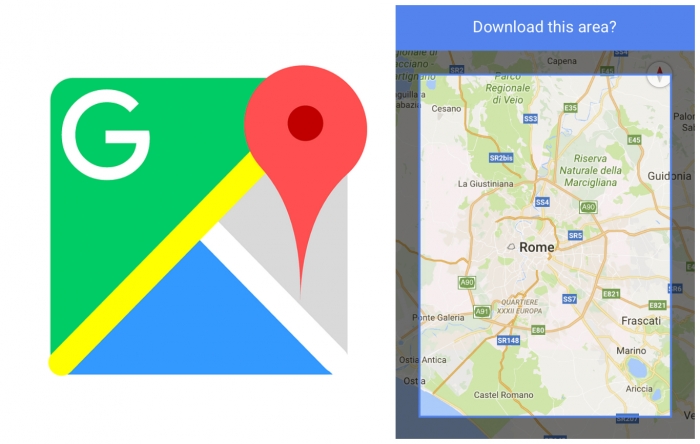 Navigating an unfamiliar city can be challenging, especially when you don't speak the local language. Aside from approaching locals for directions and using physical maps which may be hard to read or even decipher, the best way to get around is to ensure your handphone is fully charged. Download the offline map for the city you are in, and you'll be good to go! You don't even have to worry about having a wifi connection! Make sure you bookmark the places that you're heading to in the city, and with the location marker on Google Maps, you can just follow the route accordingly and voila!  
7. Avoid dining in touristy areas & cook your own meals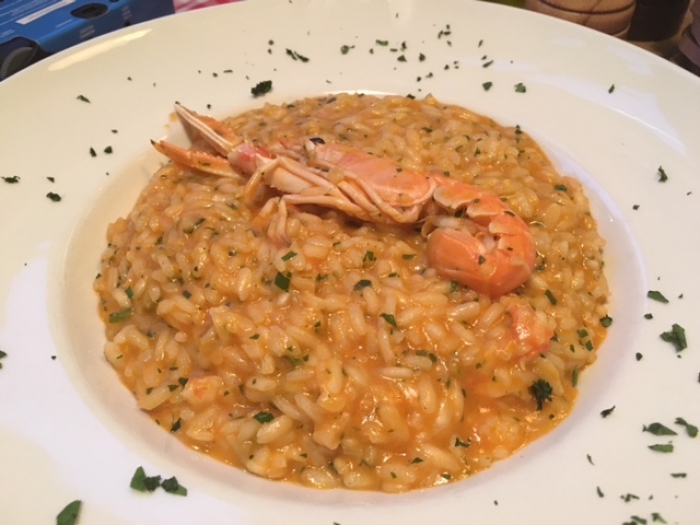 Needless to say, the restaurants in touristy areas are incredibly overpriced, and definitely not for those on a tight budget. Chances are, you're probably paying for the ambience, location, and view, rather than the food itself. The best gastronomic finds are usually located amongst small alleyways, tucked away in a corner only known to locals and not tourists. Don't you want to have a delicious yet affordable meal? The best part about travelling in a group is that you get to order a variety of dishes and share them amongst yourselves! Why not try walking a few blocks away from the tourist area? The prices would definitely be much cheaper.
My advice would be to ask the locals for dining recommendations in the area, or do your due research before heading out to explore the city. Select a few restaurants that have good reviews and are within your budget, and bookmark them in Google Maps. This way, you won't waste your time wandering aimlessly along the streets trying to decide where to eat. With so many differing tastes and preferences within the group, it'd be hard to please everyone.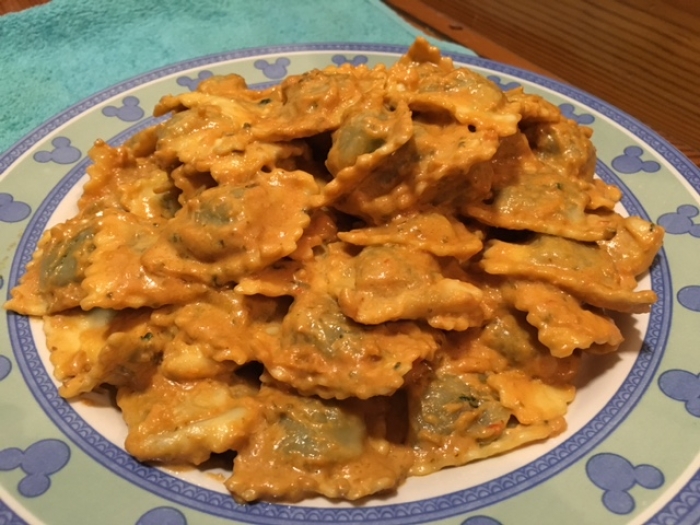 Also, try to limit your restaurant meals to once a day! In order to stretch your budget, having one satisfying meal a day is good enough. Or if you feel like having the occasional indulgence, then go ahead and have two if your wallet can afford it. Otherwise, you can always buy groceries at local supermarkets and have a cooking session at night! It's a great way to bond with your friends and discover domestic gods and goddesses within the group.
8. Hold your belongings close to you at all times & beware of street peddlers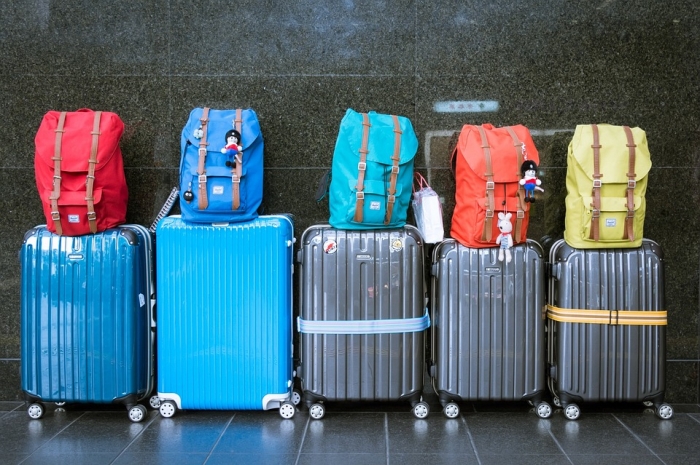 It's dangerous in Europe to leave your belongings in plain sight of everyone while you head somewhere else. This is unlike Singapore, where you can happily leave your belongings in public without having to worry about it disappearing into thin air. There have been numerous incidents of theft or pickpocketing, especially at train stations where there is an endless supply of unsuspecting and naive tourists who fall prey easily to these masterminds. Always carry your backpacks or bags in front of you!
There's also a famous scam in Italy, whereby one thief will squirt brownish liquid on your bag or clothes and alert you to it, pretending to be a kind stranger as you become preoccupied with wiping the mess all over you. The accomplice then makes use of this window of opportunity to snatch your luggage or other belongings away while you are distracted. Before you even realise what's happening, both of them would have disappeared like ninjas through the bustling crowd at the train station. There are also many gypsies at the train stations, who enthusiastically help you carry your luggage onto the train, before charging you a small fee for their help.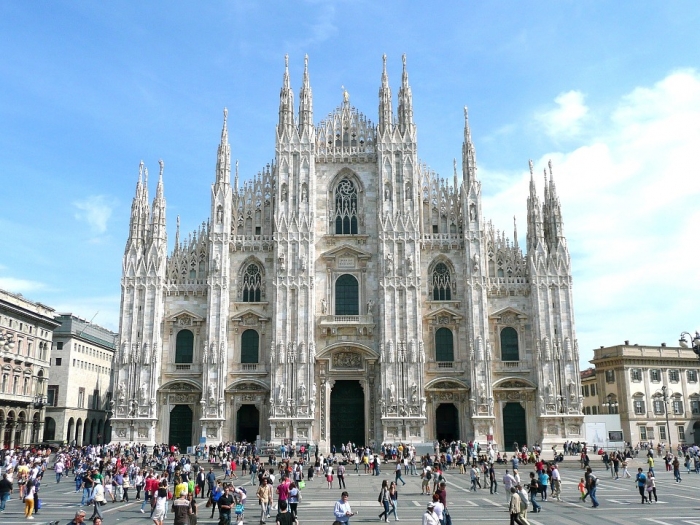 Cities such as Paris and Milan are also famous for having street peddlers near the Eiffel Tower and the Milan Cathedral respectively. They'll try to place bracelets on your hand, or entice you to take photos with their products before forcing you to pay for it. And they'll never take no for an answer! So if you don't want pushy peddlers harassing you relentlessly and ruining your magical experience at these places of attraction, stay alert and move away immediately if you spot them approaching you.
Other minor tips:
Pack light because there are stairs everywhere in Europe, and packing your entire home into your luggage is not going to help

Have a good mix of both cheap and expensive cities to balance your budget and spending

Book your accommodation via Airbnb or stay at local hostels

Estimate a daily budget of around 50 to 70 euros

Look out for student discounts and FREE entrances to museums
Join FREE walking tours in the city (Amsterdam, Barcelona, Berlin, Budapest, Copenhagen, Krakow, Prague, Stockholm, and many more cities offer them)
Armed with these useful travel hacks, you're all set to explore Europe! Get ready for a whirlwind adventure with all your friends. Cherish this precious time together and savour your experience in every city; because you'll never want to leave mesmerizing Europe at all.
---
Brought to you by DBS Asia.