Many of us yearn for a wintry escape during Christmas, chasing after the romanticised ideal of a charming White Christmas. This year-end, why not venture to Europe for that perfect Christmas getaway? And we don't mean the same Europe that you always see on your Instagram feeds – the endless barrage of twinkling Christmas markets, or multiple pictures of white frost on the windows. Let us show you another side of Europe to explore this winter – a side of Europe that you've never explored before!
From the depths of Edinburgh, to the ice caves of Nigardsbreen and the freetown of Christiania, here's a guide to the lesser-known attractions to check out this winter in Europe!
Here's what you can do in…
Germany
Berlin can be a magical place even when it's covered with snow! From floating heated swimming pools, hipster-influenced attractions and art galleries, the Deutschland is a great place to consider for your next winter destination.
Soak in a floating sauna at the Badeschiff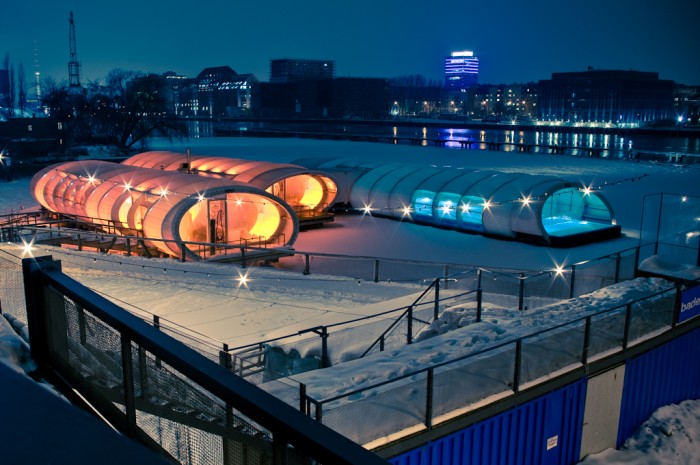 Image credit: H. Füller
How does the idea of swimming in a floating, heated pool during winter sound like? At the Badeschiff, you can do exactly just that! The pool itself, located in the East Harbour, is afloat on the River Spree and offers guests a panoramic view of Berlin's cityscape. During winter, the pool is roofed up and converted into a sauna for visitors to soak and relax!
Hunt for street art at Kreuzberg District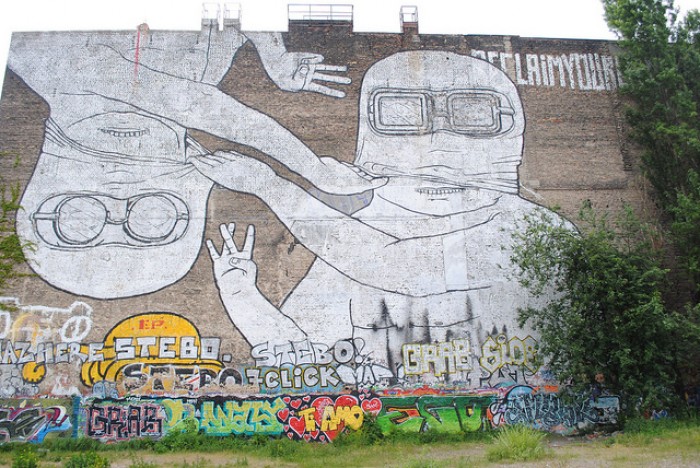 Image credit: Oh-Berlin.com
After filling up your belly, why not consider paying a visit to Kreuzberg, an underrated district that features upscale attractions? Lined with nightclubs, street food and art galleries, you'll be spoilt for choice when you're walking along the street in search of some entertainment. The winter cold is also a great encouragement to walk into one of their Turkish hamams (spas) for a relaxing treatment!
Can't find a specific recommended restaurant that you found online? Simply
google them on-the-go with Singtel's ReadyRoam
and find the exact directions in an instant. You'll save yourself the trouble of walking around in circles with a growling stomach!
Finland
The Finnish people are bred for the winter, with the cold season lasting for almost half of the entire year at times! However, fret not – running out of things to do in the snow is the last concern you should be having while you're wandering around Finland.
Channel your inner James Bond on a snowmobile safari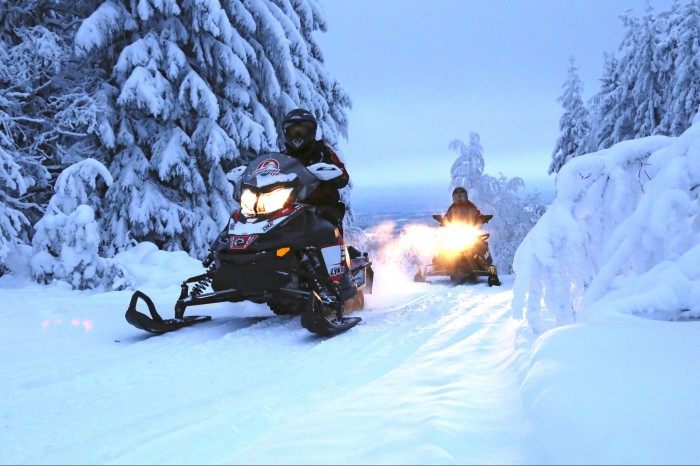 Image credit: Visit Lakeland
If you love the outdoors, hop on a snowmobile and blaze past snow-capped trees and the frozen scenery. For the uninitiated, plenty of snowmobile safaris offer guided tours to those who are new to handling the vehicle, bringing them through unknown forests and frozen lakes with safety being on their utmost priority!
Tear through the snow on a dog sled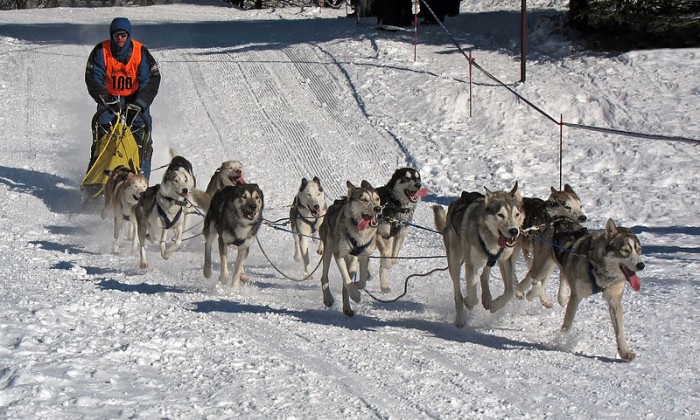 Image credit: Rainer Lippert & Ritchyblack
Those looking for a slower pace should consider a dog sled instead! Inexperienced riders need not worry about learning a variety of techniques – the huskies are well trained in all aspects and are more than able to guide newcomers without hassle. The only thing you'll need to learn is when to brake, so that the eager canines don't end up dragging you off a cliff!
Come on, just picture yourself whizzing through the snow with a line of huskies in front of you. This is the perfect time for those Insta-stories and Snapchat! And with Singtel ReadyRoam, you can do so anytime, anywhere! With the spectacular scenery all around and the adorable huskies, your post will be the most exciting update on your friends' feed. #wanderlust FTW! 
Denmark
Should you find yourself heading to Denmark during the winter season, you'll be in for a treat! This Scandinavian country has their own fair share of activities during the cold season. You'll find that even the usual tourist attractions take on a different shine when they're covered in snow!
Go for an indie band concert at Freetown Christiania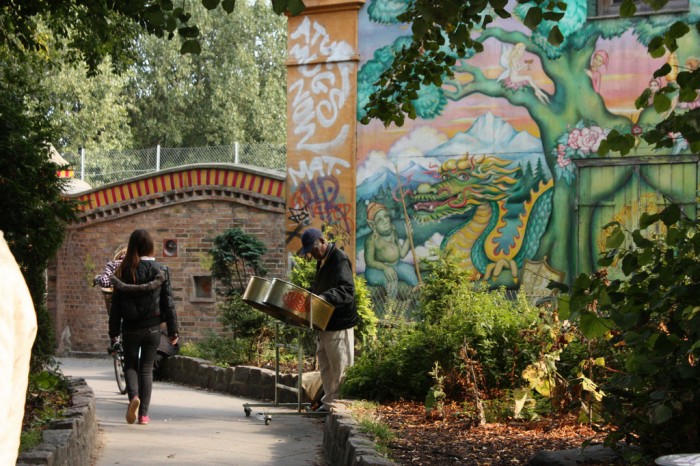 Image credit: Kieran Lynam
What makes Freetown Christiania stand out from the other neighbourhoods in Denmark is their autonomous way of life. The artistically-inclined citizens in this Christiania govern their own little town without any suppression from the Danish government. This means you'll be able to find all sorts of unique and rare attractions, such as homegrown vegetable restaurants, handmade bike rentals and indie band concerts!
Take a horse carriage ride at the Old Carlsberg Brewery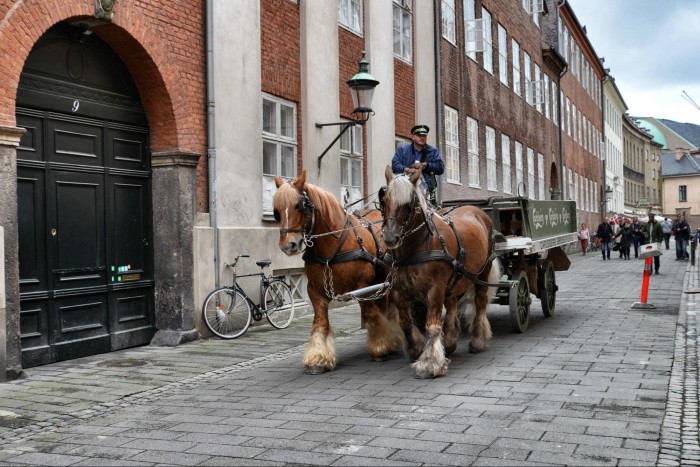 Image credit: missbossy
Another alternative is to visit the Old Carlsberg Brewery as they get into the Christmas mood by offering horse carriage rides on their guided tours for the family. On top of that, you'll get a chance to sample their products as well as two complimentary beers or soft drinks at the end of tour.
Norway
The icy Norwegian fjords can come off as intimidating to the common tourist, but there's more to Norway than just a freezing experience this winter! Plenty of snowy attractions await those brave enough to explore the country despite it's low temperatures.
Travel back in time at the Lofotr Viking Museum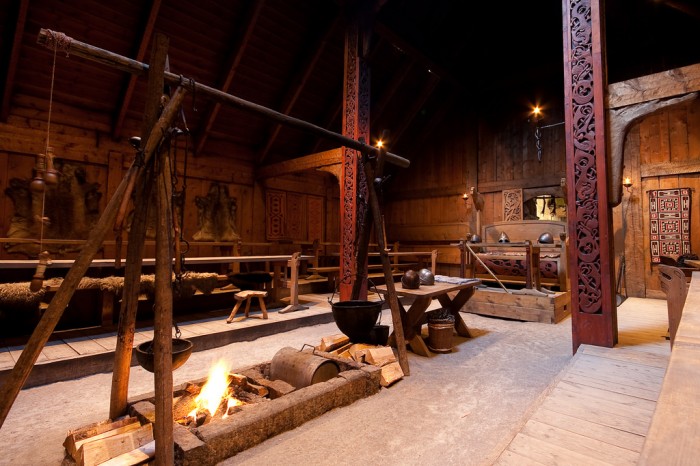 Image credit: Jon Olav Eikenes
Bring out your inner viking and participate in a night winter feast at one of their restored longhouses in the town of Borg! Discovered in 1989, the historic site was converted into the Lofotr Viking Museum. It's a place where visitors can sample dishes of stockfish, leg of lamb and a healthy amount of mead.
Having trouble understanding the ancient historic displays in the Lofotr Viking Museum? With
Singtel's ReadyRoam
, you'll be able to
do your own little research online
on the artefacts and learn a thing or two about Norway's rich history. How nifty! This way, the language barrier won't stand in your way on the quest for knowledge!
Venture into the Nigardsbreen Ice Cave
Image credit: Guttorm Flatabø
Once you're all warmed and rested up from the hearty meal, venture forth to western Norway where you can explore the icy caverns of Nigardsbreen! This glacier cave gives off an otherworldly blue glow due to water and ice formations around the walls. Repeat visitors might realise that the grotto is constantly changing, due to the shifting, volatile nature of the ice! Hence, it's highly recommended to visit the ice cave with a guide, rather than blundering in alone.
United Kingdom
Winter in the United Kingdom is steeped with long centuries of rich history. You can drop by the old castles and ruins, and watch as the snow roll off these historical sites or delve into the underground vaults and explore the unknown!
Explore the North York Moors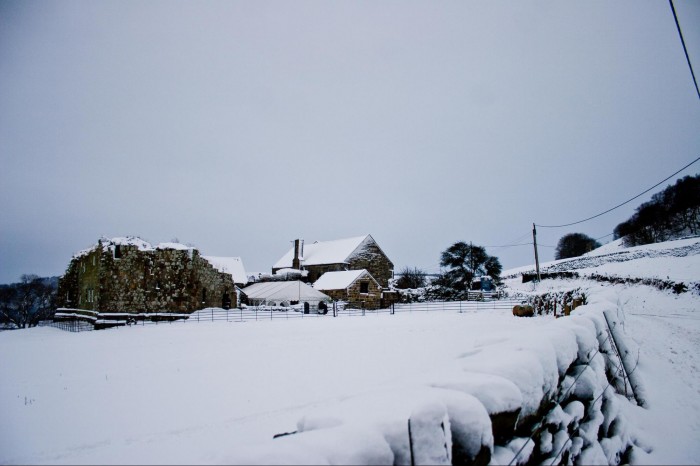 Image credit: deargdoom57
For starters, a stroll along the far reaching North York Moors National Park would be perfect as they get to enjoy enchanting sights of ancient abbeys, long reclaimed by nature, covered in snow. Others would instead find excitement in warming up their hands at The Feversham Arms Hotel, where an open fire and warm drinks await visitors of this stylish country pub.
Brave the Edinburgh Vaults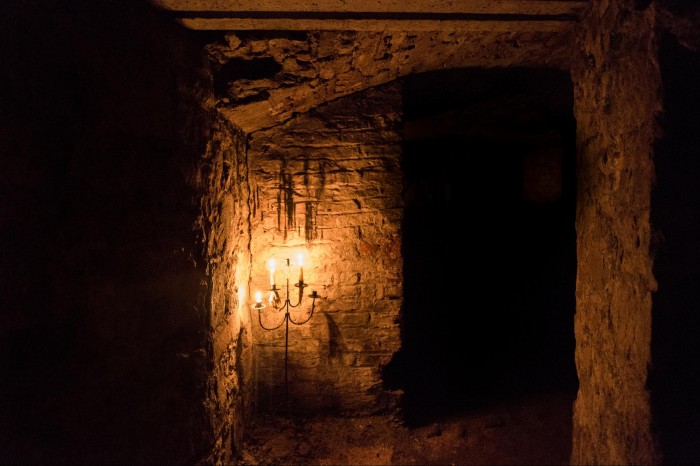 Image credit: fw42
Choose to escape the cold surface air and descend into the Edinburgh Vaults, where tourists can venture into the subterranean chambers of the city and uncover the numerous legends surrounding it. Ranging from grisly body snatchers, to horrific vampires, it's definitely a tour that's not for the faint of heart!
France
The City of Love is not dampened by the cold, but has instead taken on a whole new image of a winter paradise! Plenty of themed, seasonal attractions spring up in the streets, giving you and your significant other new destinations to explore in the country!
Go gift-shopping at Bordeaux Christmas Market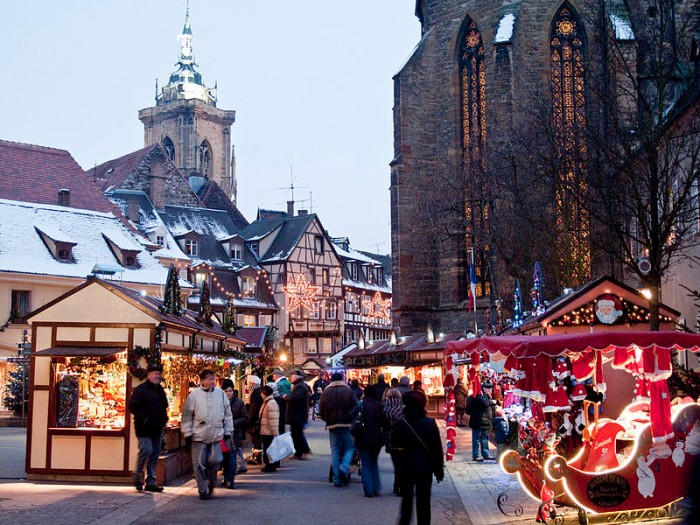 Image credit: Office de Tourisme de Colmar
Christmas markets are among the more popular choices in France, where the sights and sounds of the Christmas season is infectious among the joyous crowd. But instead of dropping to the usual favourites like Strasbourg or Colmar, change it up and visit the one in Bordeaux! Not only is the atmosphere more traditional and less populated with tourists, you'll be able to pick up meaningful gifts that were painstakingly crafted by the local artisans themselves.
Warm up at a Spa Town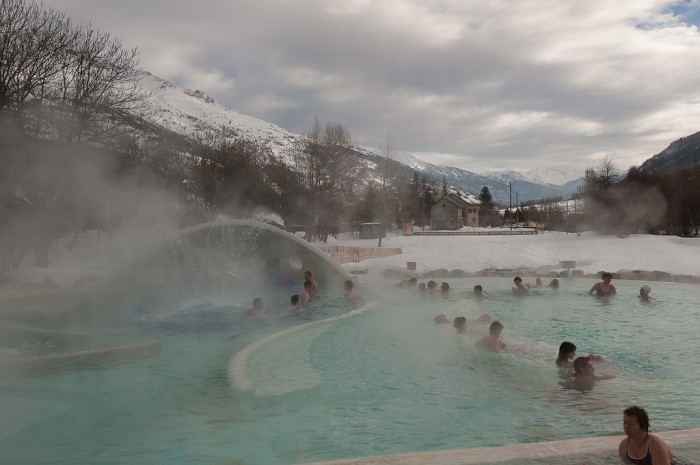 Image credit: Office de Tourisme Serre Chevalier
Looking for a way for the both of you to warm up? France's famous spa towns are the perfect remedy for your chilly bones, whether it would be through the exclusive hot springs of Vichy Springs Resort or the public thermal waters of Evian-les-Bains on the shores of Lake Geneva. It's a great way to get your temperature up, and also to stay healthy at the same time!
The thing we hate about buying data overseas would be having to go through the trouble of switching out our existing SIM cards for new ones. And the worst thing is, where on earth do we keep that tiny SIM card?! If you've been in that situation, we feel you! We understand the need to stay connected whilst you travel, and with
Singtel's ReadyRoam
, you'll get data WITHOUT having to swap for a new SIM card! Is that awesome or what! Be gone, all those days of worrying – you'll never be in the danger of losing your SIM card and all your contacts ever again.
Ireland
Ireland may be a dreary place to consider for a winter visit, with it being freezing and rainy most of the times, but it still holds a charming attraction to many tourists. Wondrous attractions await those who dare defy the usual norms and venture out into the cold. Best of all, you'll avoid the tourist crowd as well!
Relive 'Game of Thrones' at snowy historic sites
Image credit: Jim Barton
In the snow, ancient castles like Castle Ward and the woodland grounds of Tollymore Forest Park pick up a whole new appearance when covered in white. Many tourists who've visited on both seasons swear that the winter versions of these attractions are worth the biting cold! In fact, some of these historical sites were starred in the famous Game of Thrones television series.
Forgot some of your Game of Thrones trivia? With
Singtel's ReadyRoam
, you'll have all the information at your fingertips! The best part? You can have
1GB of data for a flat fee of S$35
! That's right – no hidden costs or taxes, you just pay that sum and voila! You're seamlessly connected on the go.
Catch the sunset behind the Baltimore Beacon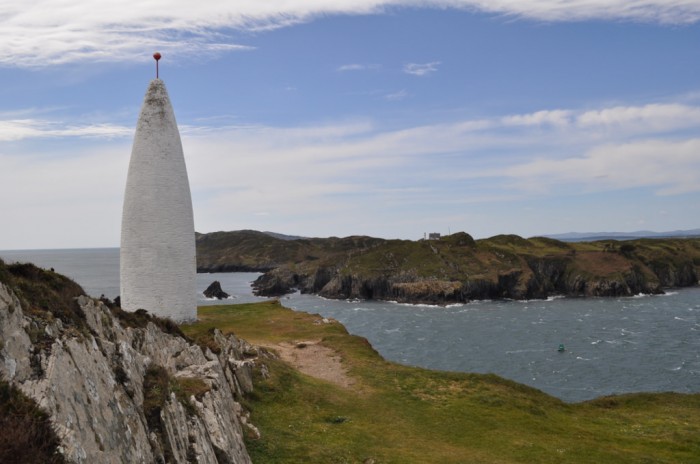 Image credit: ale
If you're a big fan of sunsets, then maybe lingering around the Baltimore Beacon would be your idea of fun! The white-painted stone, originally built as a warning system for ships entering the Baltimore harbour, is the perfect landmark for tourists to catch a breathtaking view of the sun slowly sinking behind the neighbouring Sherkin Island.
Italy
People usually associate Italy with sunny mountainsides on the grand Alps or the Apennines, so it's understandable to be a little reluctant for a winter trip to the European country. However, that means you'll be missing out on the other alternative activities to do while you're in the country!
Whip up a feast at an Italian Cooking Course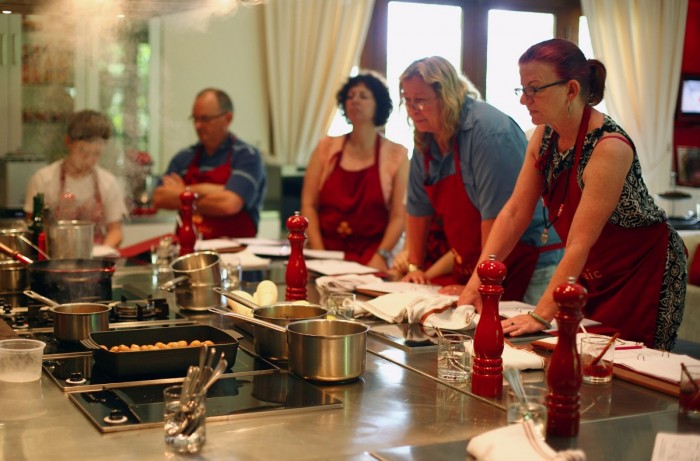 Image credit: Cooking Class at Mozaic
What better way to stay warm from the bitter cold than to spend the day in a cozy Italian kitchen and learning to prepare the local dishes? With various cooking classes available in cities such as Florence and Tuscany, tourists can pick up recipes for classical favourites such as antipasti, pasta and even delicious pizza during short cooking courses. Impress your friends back home with your newfound culinary skills!
Catch a play at an Italian Theatre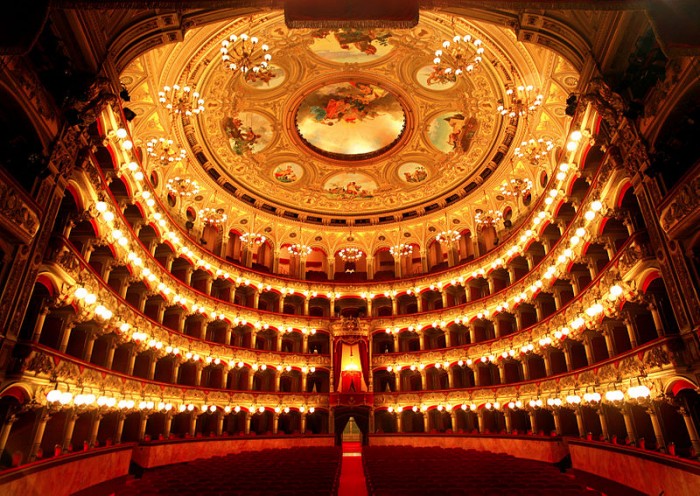 Image credit: Superbizzu
If your body doesn't seem to agree with the mountain climate, then maybe something more down to earth would be more towards your liking? The Italian theaters are in full swing during the winter season, with special plays that not only give you a reason to escape the cold in the opera houses, but also dazzle you with their symphonies and astonishing performances!
Netherlands
Amsterdam has always been a top destination for tourists all around the world, but do you know what exactly does Netherlands itself has to offer during winter? A line up of special festivities await tourists who decide to venture out into the country during the cold season.
Play dress-up at Dickens Festival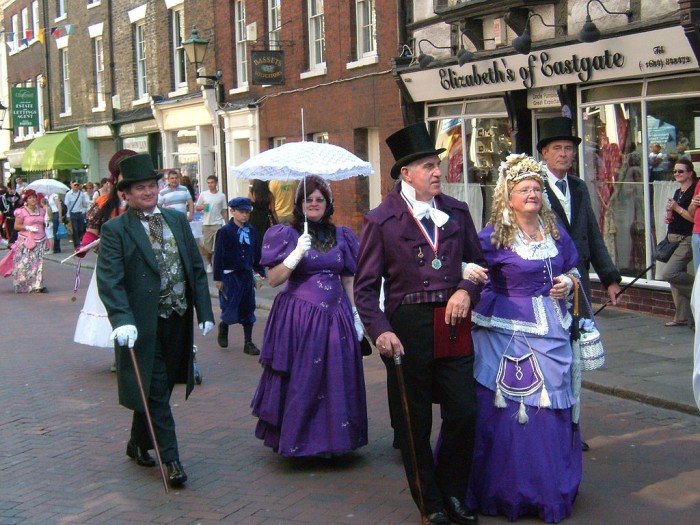 Image credit: Clem Rutter
One such event is the Dickens Festival, held in Deventer in the Overijssel province. The festival celebrates the famous author Charles Dickens and his legacy, with hundreds of mascots dressing up as his characters to join in the revelry. Various appearances of Scrooge, Oliver Twist and David Copperfield are common, as they are accompanied by Christmas carols singers. Even the nearby cafes and shophouses are in with the festivities, selling famous holiday English dishes like roasted chestnuts!
Celebrate Gouda by candlelight
Image credit: Mars
Another event is the Gouda by Candlelight, a traditional Christmas festivity in the town of Gouda that harkens back to 1956 where they decorated the market with a giant Christmas tree. Since then, the festival has been picked up by the town citizens, where unique ceremonies and fun activities take place on the anniversary of the original event. The highlight of the event is when the entire town square is darkened, and thousands of candles are lit, accompanied with community singing.
Afraid of getting lost while you're trying to uncover these hidden winter wonders around the country? Fret not, because for a flat fee of just
S$35
, you can get
Singtel ReadyRoam with 1GB worth of data roaming that is valid for 30 days
! This means you can turn to Google Maps anytime and GPS your way around  – you'll never get lost! With this
data roaming plan
covering 26 destinations across Asia-Pacific, Europe, USA and Canada, including all of the countries mentioned above, you'll be able to connect instantly without the hassle of finding local SIM cards or switching to a foreign number! Now you can get lost without ever being off the grid. Is that sweet or what!

What's more, if you need more than the ReadyRoam bundled 1GB, the subsequent data roaming usage will only be charged at S$0.034/MB. Wow, that's like another 1GB at just S$35!
With the My Singtel app, you can keep track of your ReadyRoam data usage so you are able to Instagram and Snap your pictures on-the-go and show everyone that hey, you're the first to even visit these areas. How awesome is that!
Check out the full destination list covered by Singtel ReadyRoam right HERE today!
Have you decided upon which city that you'll love to explore, and possibly lose your way, for the winter holidays? Now, you won't need to rely on the usual tourist attractions in these cities, and instead deviate into unknown territories! As long as you keep your bearings together (preferably with reliable plan like Singtel's ReadyRoam Plus), then you'll definitely be in for a unique, snowy experience!
---
Brought to you by Singtel.