Guting's famous soup dumpling shop, Goobeitao, recently opened its flagship store with much aplomb! Situated at the exit of Shandao Temple MRT Station, near Huashan 1914 Creative Park, Goobeitao's flagship store is housed within a refurbished vintage shophouse that is nearly 80 years old. 
Here are the top five things to eat at Goobeitao's flagship store!
Also read: Taipei in 36 Hours: Your Ultimate Guide to a Fun Weekend in the City
About Goobeitao Flagship Store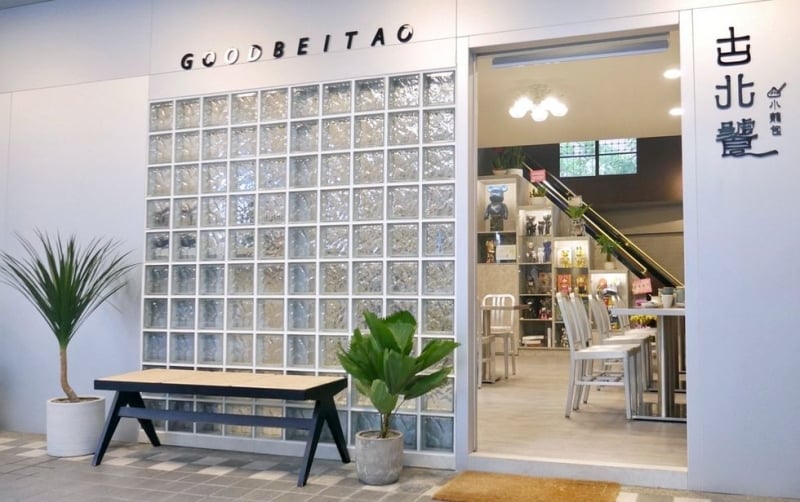 Refurbished from an old 70sqm two-storey house, Goobeitao's flagship store is one that seamlessly blends trendy aesthetics with retro vibes. Interestingly, the house was previously a soup dumpling shop that had been in operation for more than 10 years! By choosing to set up shop outside Shandao Temple MRT Station, next to Huashan 1914 Creative Park, Goobeitao hopes to stand out in the crowd with its food. 
The entrance and first floor of Goobeitao's flagship store boast an ambient loft-style design, allowing diners to feast on classic Chinese cuisine in a cafe-like atmosphere. At the same time, diners can watch as the talented chefs prepare their meals before their very eyes through the glass window that peeks into the kitchen.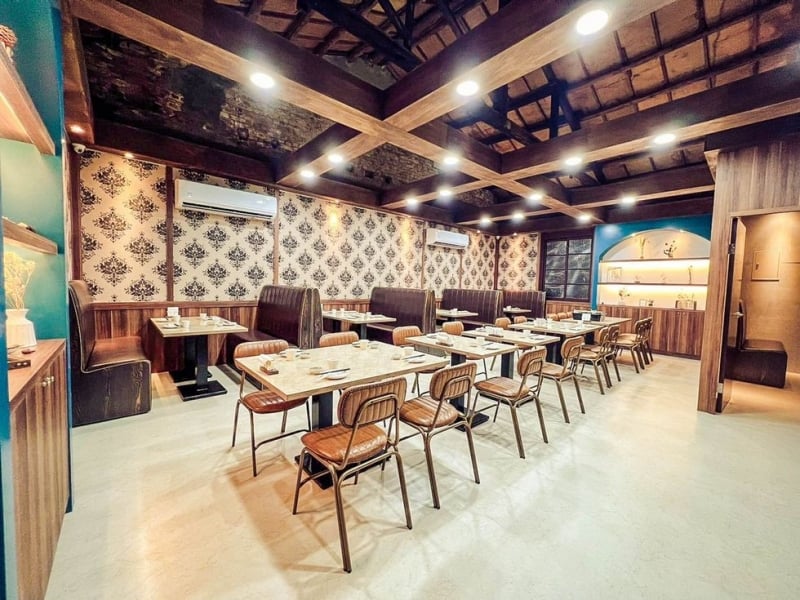 The second floor, on the other hand, emits a retro vibe thanks to the wooden triangular roof and nostalgic decor. There four open sofa areas that can sit between four to six people, and a private dining room that can host a party of 12. Apart from satisfying the different dining needs of customers, Goobeitao also takes precautions to ensure diners can enjoy a safe and fun time during the pandemic.  
Top five things to eat at Goobeitao's flagship store
Apart from boasting a more spacious dining area compared to its previous location, Goobeitao's flagship store has also added creative new additions to its menu! Every dish is personally made fresh by the masterful chef, delighting every foodie that steps into the store!
Truffle Xiaolong Bao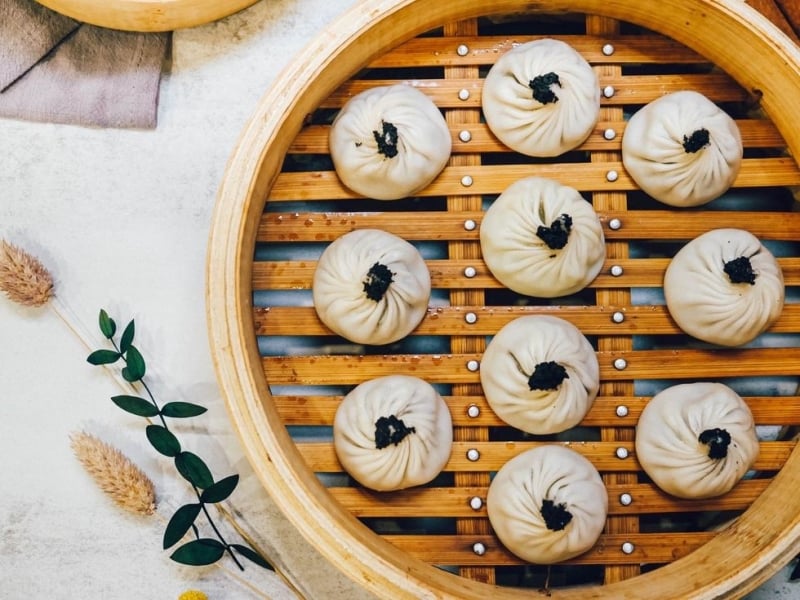 Apart from the bestselling classic, Luffa and Shrimp Soup Dumplings, the flagship store also offers a taste of its exclusive Truffle Xiaolong Bao. The juicy pork filling is carefully seasoned with premium truffle sauce and truffle salt to ensure that you can taste the luxurious truffle flavour with every bite. A must-try for all those who love truffles! 
Price: NT$210 (S$9.90) for five pieces / NT$420 (S$19.80) for 10 pieces
Fragrant Prawns with Pomelo Sauce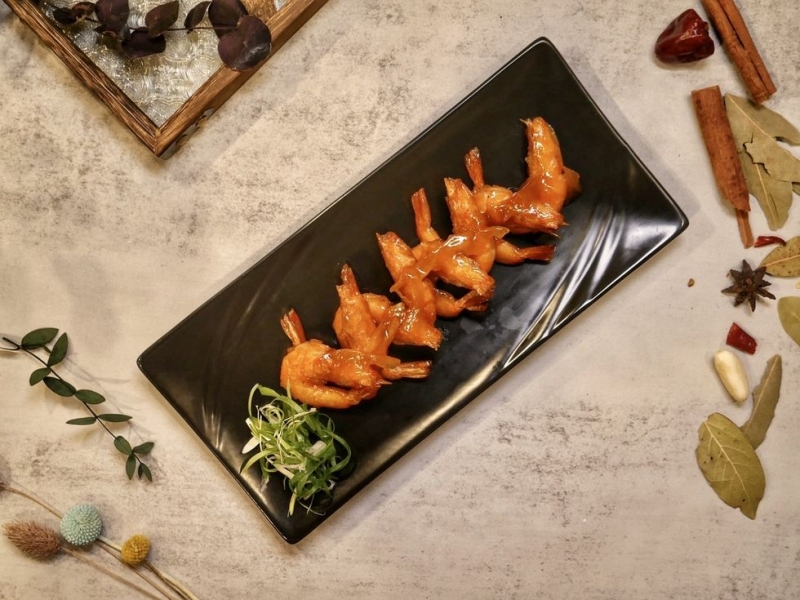 Inspired by the Shanghainese classic stir-fried shrimp, You Bao Xia, this variation features the addition of fragrant pomelo sauce and is served cold to offer a new spin on this traditional dish. Your appetite will surely increase with every bite! 
Price: NT$280 (S$13.20)
Kou Shui Ji (Sichuan Chicken)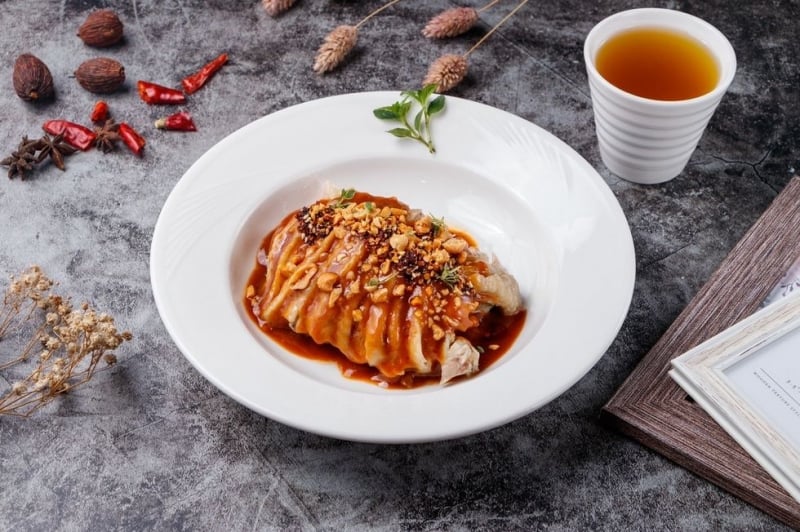 This classic yet creative Chinese delicacy is one of the mainstays on the menu of the flagship store. If it's your first time visiting, you simply have to try the Kou Shui Ji, a favourite among customers during the soft opening. Tender chicken thighs doused with our signature gravy and paired with a fragrant sesame sauce that brings just a little spice to the table, the perfect dish to pair with a bowl of rice! 
Price: NT$380 (S$17.90)
Not Ti Hoeh Koe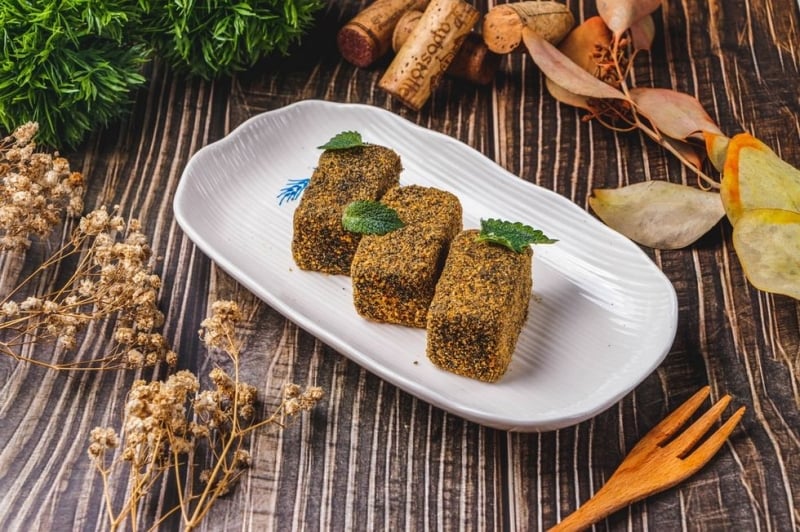 Made in a similar way as milk mousse cake, this delicious treat features a crisp exterior that's sprinkled with crushed peanuts and sesame seeds. A dash of lemon zest is added for aroma, along with organic lemon balm for an extra burst of flavour on your palette. While it looks like Ti Hoeh Koe (pig's blood cake), it actually tastes more like ice cream, a treat for both your eyes and taste buds!
Price: NT$120 (S$5.60) /set of three pieces
Egg Custard Lava Buns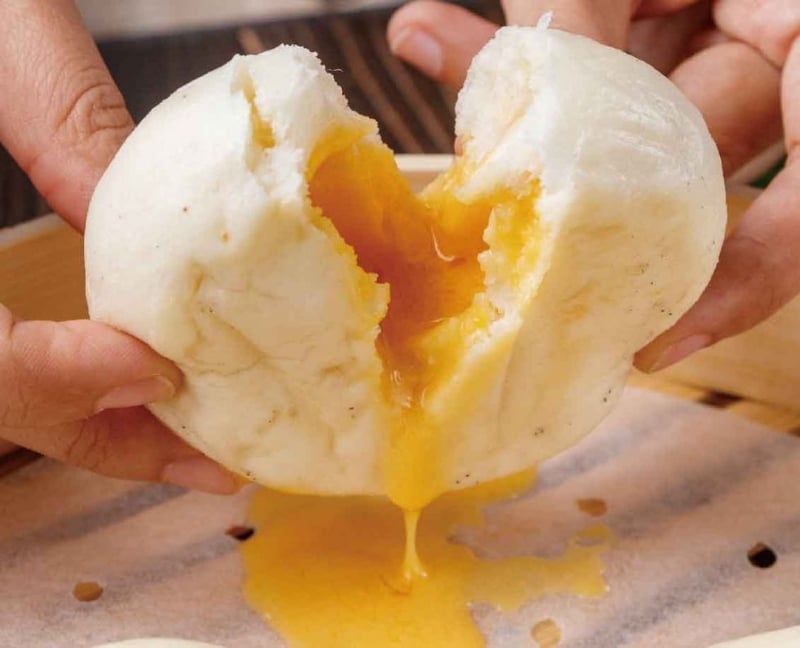 Craving something sweet? Then sink your teeth into these delicious egg custard lava buns! Handmade daily by masterful chefs, these buns are generously filled to the brim with creamy molten egg custard. One bite and all the savoury goodness will burst into your mouth! Just be careful! The custard can sometimes be quite hot.
Price: NT$80 (S$3.75)/set of two
Also read: Things to Eat in Ximending: 14 Foodie Hot Spots in Taipei's Vibrant Youth District
Ready to sink your teeth into these delicious delicacies? Make sure to add Goobeitao to your itinerary the next time you can a trip to Taipei! 
---
Information and images extracted from a press release by Goobeitao.