If you're looking for a quick break from city life, one that's filled with rest, relaxation and rejuvenation, perhaps staying a few days in a resort by the beach is the answer! Check out these top island destinations in Southeast Asia that have an abundance of resorts to pick from. 
1. Bali, Indonesia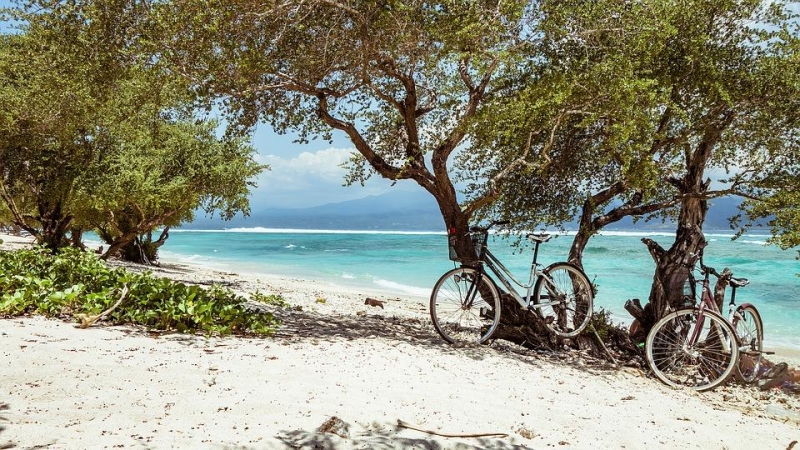 Bali, known as the "Island of the Gods," is famous for its pristine beaches, Hindu temples, and yoga/wellness centres. This island paradise is a diver's dream, with waters teeming with tropical fish, coral reefs, and underwater treasures such as a shipwreck dating back to WWII. For travellers who prefer to stay on land, the numerous beaches offer plenty of opportunity for sunbathing, while the town of Ubud offers cultural experiences such as traditional dances, an art market, and yoga classes. Bali province contains the island of Bali itself, as well as some smaller islands such Nusa Penida, Nusa Lembongan, and Nusa Ceningan—all of which are worth a visit if you are staying for a while. Resorts can be found for any budget, making Bali a popular destination for travellers of all ages. For some awesome accommodation options, head over to TripZillaSTAYS and take your pick! To get to Bali, take a flight to Ngurah Rai International Airport.
2. Bintan, Indonesia
Also located in Indonesia, Bintan Island, or Negeri Segantang Lada, is located in the Riau archipelago. Golf courses, water sports, and historic sites are the biggest draws to this island. After a few rounds of golf or a day on the beach, visitors can walk through the Senggarang village, stop by the Buddhist Maritria temple, or take a trip to the grand mosque of Penyengat Island. Bintan's most famous resort is Bintan Resorts on the South China Sea, though smaller and less expensive resorts are also available. Compared to Bali, Bintan is a little less accessible for international travellers. Because Bintan does not have an international airport, travellers can take a flight to the local Raja Haji Fisabilillah Airport from another domestic airport or fly into Hang Nadim International Airport in Batam and take a ferry across to Bintan. However, most travellers will arrive by boat from Singapore to Tanjung Pinang port.
Also read: 5 Bintan Resorts Fabulous for your Next Weekend Getaway
3. Phuket, Thailand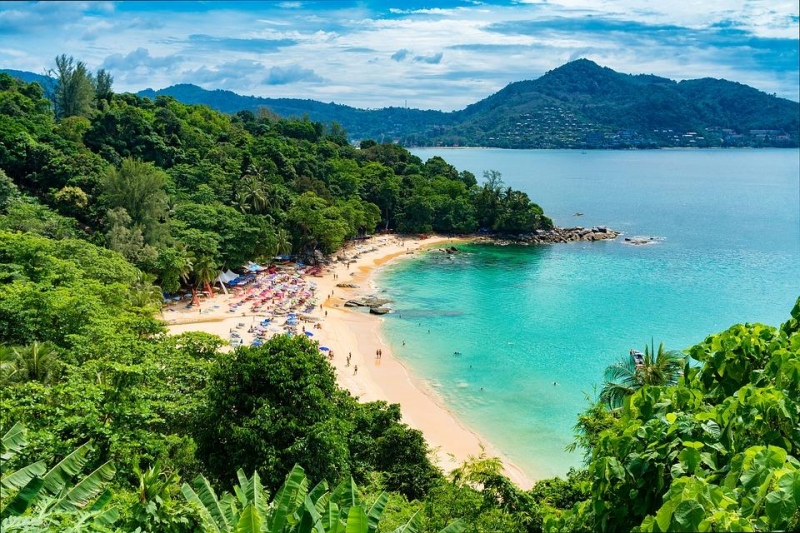 Though all of Thailand's islands are worth a visit, Phuket is the largest and remains one of the best resort destinations in the country.  Located in the Andaman Sea, Phuket is easily accessible by plane, bus, or boat, making it one of the most convenient travel destinations on this list. Phuket is a major hub for divers and beach-goers, and its many towns ensure that there is something for everyone. Patong, the biggest beach town in Phuket, has a reputation as a party destination and is particularly popular with young travellers, while Phuket Town, Rawai, and Kata and Karon are more laid-back and luxurious. Swimming, shopping, and Thai massages on the beach are some of the most popular activities at Phuket resorts. Before booking your resort in Phuket, research the activities and atmosphere you want for your vacation.
4. Boracay, Philippines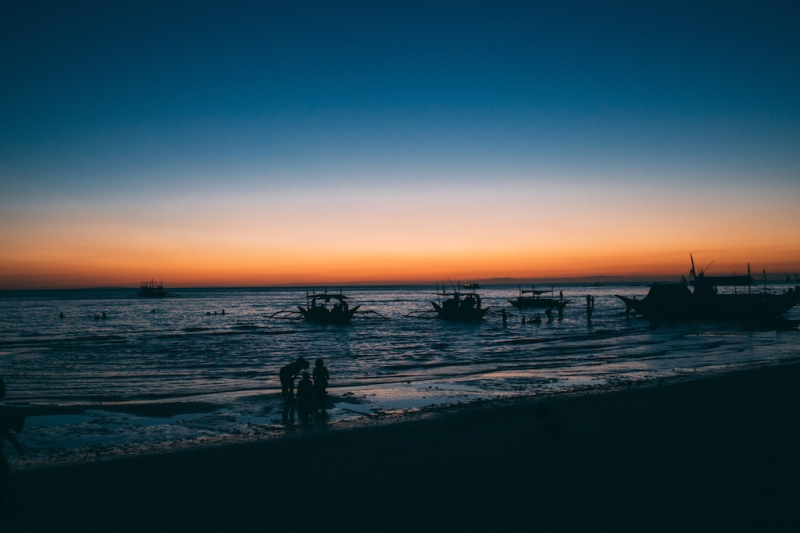 One of the best island destinations in the world, Boracay has become a wildly popular spot for travellers looking for a relaxing beach getaway. This 7 km island is home to multiple resorts on White Beach, Balinghai Beach, and Bulabog Beach. In addition to beach activities and water sports, vacationers can take a ride on a paraw, or an outrigger sailboat, during the day and enjoy the vibrant nightlife with its cultural shows and dances. The island is still developing, so the new resorts do not distract from Boracay's natural beauty. The island is friendly for budget travellers, honeymooners, and luxury vacationers, with a variety of resorts and hotels to choose from at different price points. You can take a plane or a bus and then a boat to arrive in Boracay.
Also read: Beach Getaways in the Philippines: 12 Resorts with the Most Stunning Views
5. Pulau Tioman, Malaysia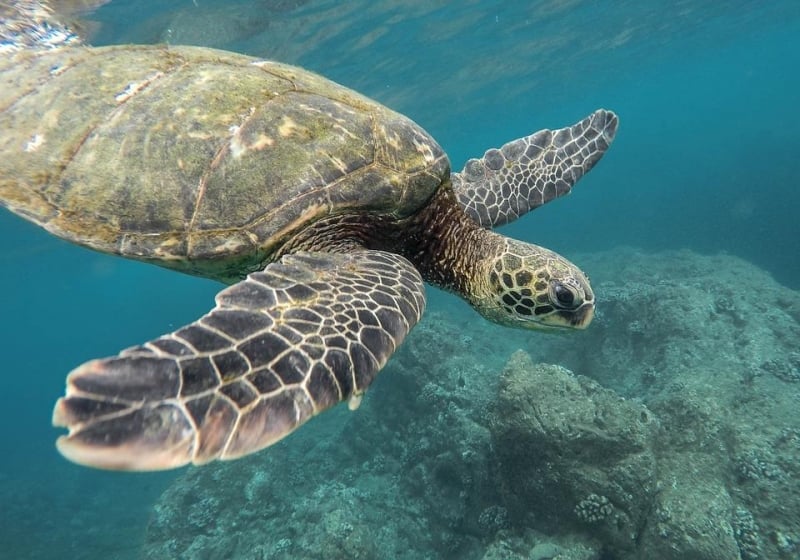 Pulau Tioman, or Tioman Island, is an island off the east coast of Malaysia. Less "touristy" than more established resort destinations like Phuket or Bali, Tioman Island has more expensive food and commodities than other tropical destinations, and cash machines are harder to find. However, Tioman can also be considered a more authentic island destination because it is not overdeveloped. Tioman Island has eight main villages, the largest of which is Tekek. Expensive resorts, budget-friendly hotels, and beach huts for rent are scattered around this island, usually steps away from the crystal waters. Tioman Island is also famed for its rainforest preserve and waterfalls, as well as the wildlife that gathers there. Many travellers take a scuba certification course during their stay (ask your resort for recommendations), and experienced divers can spot turtles and reef sharks fairly close to the shore. Travellers can get to Pulau Tioman by ferry, speedboat, or plane.
6. Phu Quoc Island, Vietnam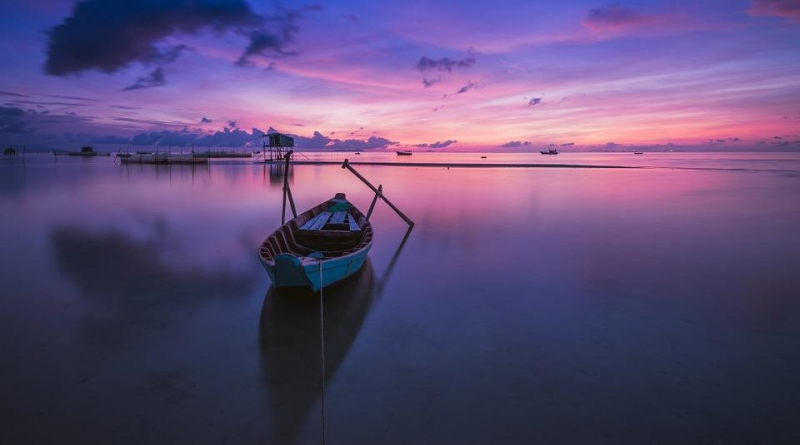 Phu Quoc is an island off the southern coast of Vietnam, accessible by Phu Quoc International Airport. Despite its five-star resorts and increased tourism over the last decade, half of the island is still designated as a National Park. Going on a safari, fishing, jet skiing and swimming are some of the most popular activities. The island is also home to unique sites such as Coi Nguon Museum, the Phu Quoc Pearl Farm, and Ham Ninh Fisherman Ancient Village. Phu Quoc has a few neighbouring islands, including the An Thoi archipelago, Mong Tay, Doi Moi, all of which are uninhabited, but accessible to tourists. Phu Quoc is a perfect vacation destination in and of itself, or a wonderful addition to a trip through the rest of Vietnam.