What could be a better way to welcome December than to be greeted with the news that our dearest oppa, Gong Yoo, has finally created his own Instagram account?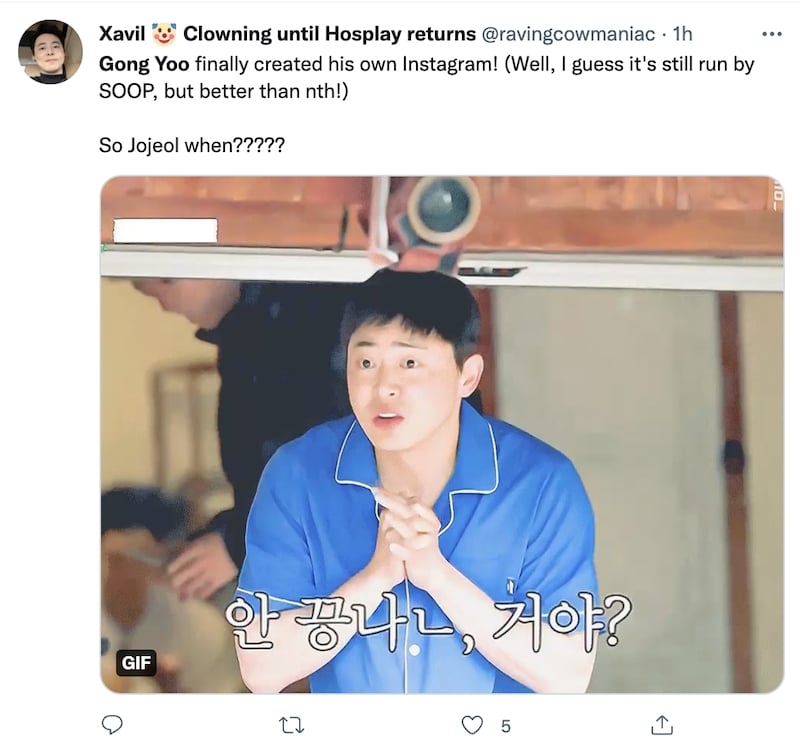 His agency called SOOP was the one who broke the news to the public in a statement that read as follows:
"Hi. This is Management SOOP.
Thank you to all the fans who always support Gong Yoo.
We opened an official Instagram account to convey the daily life of the actor Gong Yoo to all the fans. @_gongyoo_official_
Gong Yoo has no other social media, and this account is directly managed by Management SOOP.
Thank you."
Also read: 12 K-Drama Inspired Items for Your Online Shopping Cart & Where to Buy Them
Gong Yoo trends on Twitter
After SOOP released the statement, which is literally an advanced Christmas gift to Gong Yoo's fans at this point, the oppa trended on Twitter. The first Instagram photo that Gong Yoo posted is actually that of a squid, and some of his fans were quick to make the Squid Game connection.
His second post shows him pointing to the back of his jersey which had "Gong" on it. 
So far, these are the only pictures Gong Yoo has posted, but his IG followers are growing by the minute. As of writing, he has almost reached 400,000 followers. We're willing to bet this will skyrocket to millions by the end of December. 
Catch Gong Yoo in his next Netflix Series called The Silent Sea, premiering on Christmas Eve. Our favourite oppa's really giving us a Christmas to remember!
---
Featured image credit (L-R): Asian Wiki | Official Website ; Gong Yoo | Official Instagram Page