Georgia is one of the most underrated destinations I've visited, and also one of the best.
It was a country I was looking forward to seeing when I started planned my trip around two years ago. I was looking through Google Maps one evening and discovered the Caucasus region. I read up on this destination, and something about it seemed so attractive.
The Caucasus is a less-visited region in the world, so I had to see what was going on there. And it wasn't disappointing at all. Georgia, located within the Caucasus region, is a lovely country boasting beautiful landscapes, lush green forests, and best of all, it does not draw many visitors… yet. The natural landscapes of the country will make your bus rides there an incredible journey.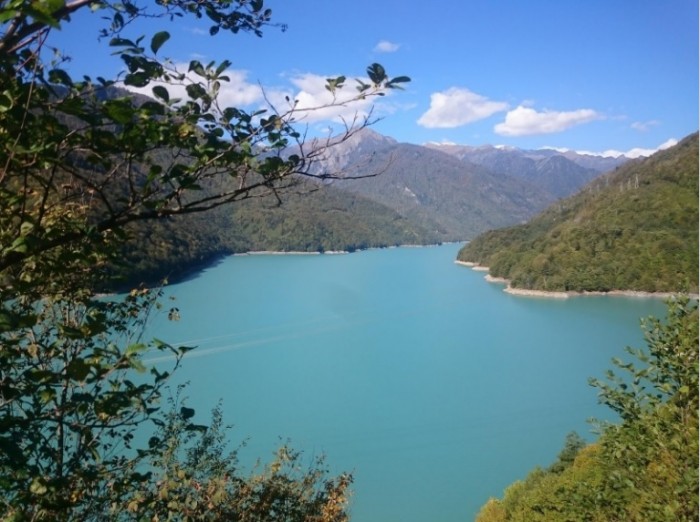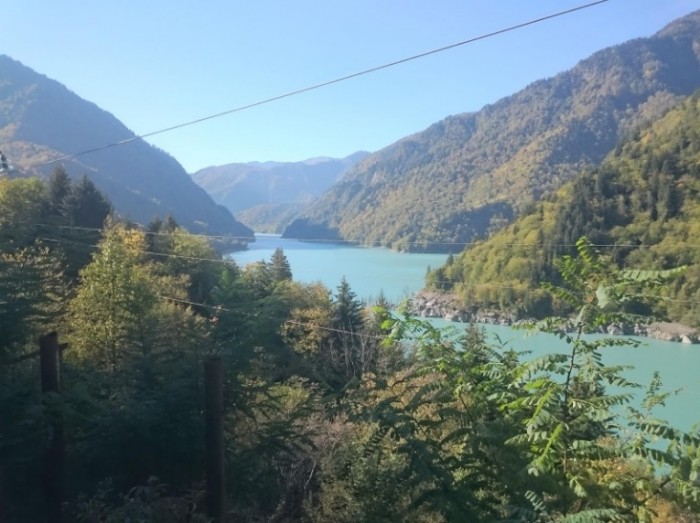 Enguri Dam
Mestia
But let's talk about this particular town in Georgia called Mestia.
Mestia is this beautiful small town in the upper Svaneti region. Don't think that the only chance you can be amongst majestic snowcapped mountains is in Switzerland or New Zealand. You can experience the same scenery, at a fraction of the price, in the glorious Caucasus mountains. 
The route to Mestia gets a little crazy with the meandering roads on the journey; but fret not, you will be teased by the landscapes and the mountains of Svaneti along the way.
Getting to Mestia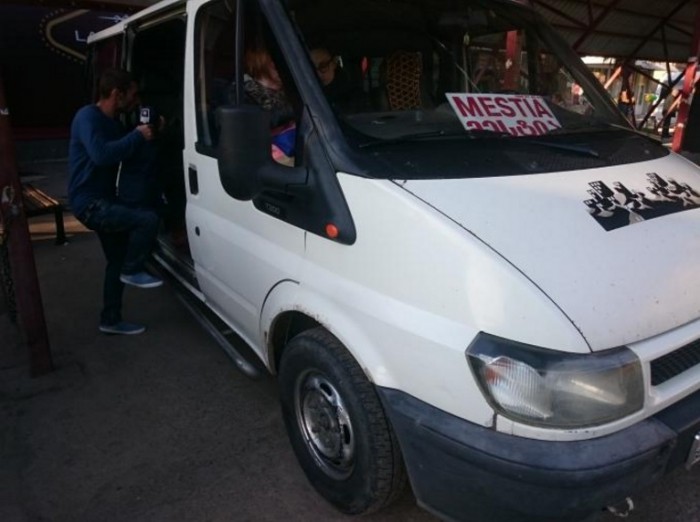 There are mini buses or marshrutkas heading there daily from the city of Tbilisi, Kutaisi and Zugdidi. I paid 25 laris (SG$15) for a one-way ticket to Mestia from Kutaisi, which took about four hours.
Accommodation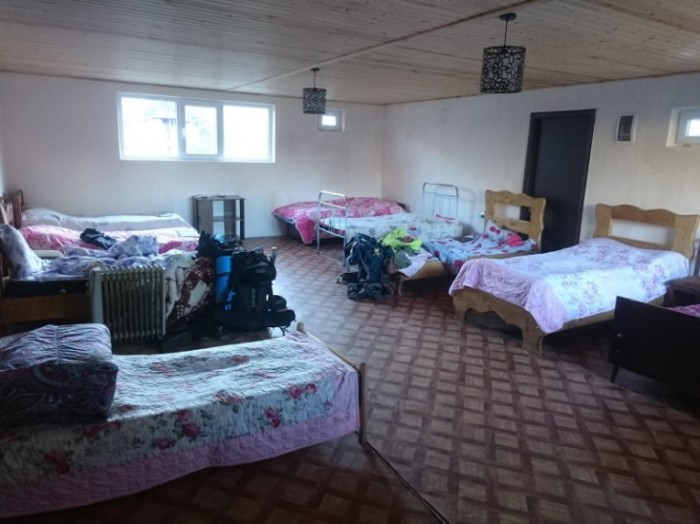 Once there, you need not worry about accommodation. There are plenty of guesthouses to choose from. I stayed at Manonis Guesthouse, which I highly recommend. There are dorm beds here for all you budget travellers. Prices start from 10 laris (SG$7) a night in the dorm, but prices are determined by season.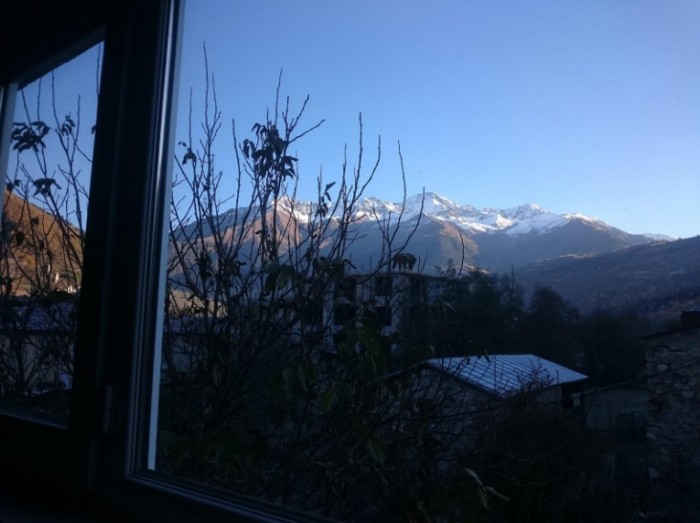 This was the view I woke up to. Well, I had to walk across the dorm to the window, but look at it!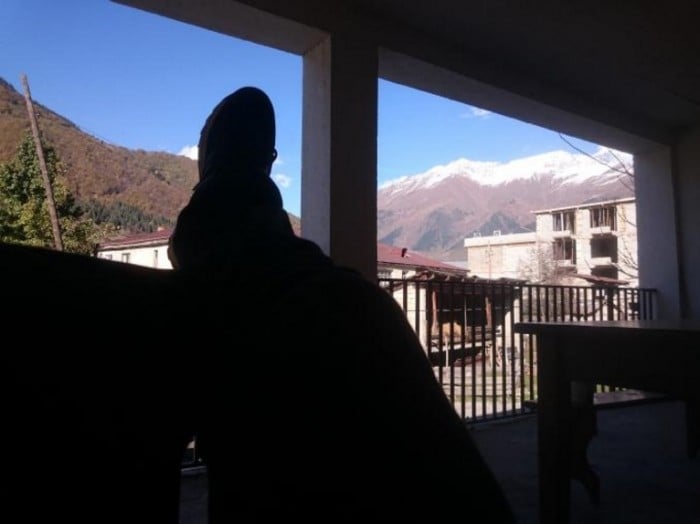 The view from the terrace was equally stunning! Excuse the leg.
Trekking
If trekking is part of your itinerary, this place is your paradise. Just head to the tourist information centre and they will provide you all the information and maps needed for the waymarked routes available.
There are a total of six trekking routes, and you can even go solo if you're up for a challenge. This site has all the information needed for the treks if you're keen on checking it out.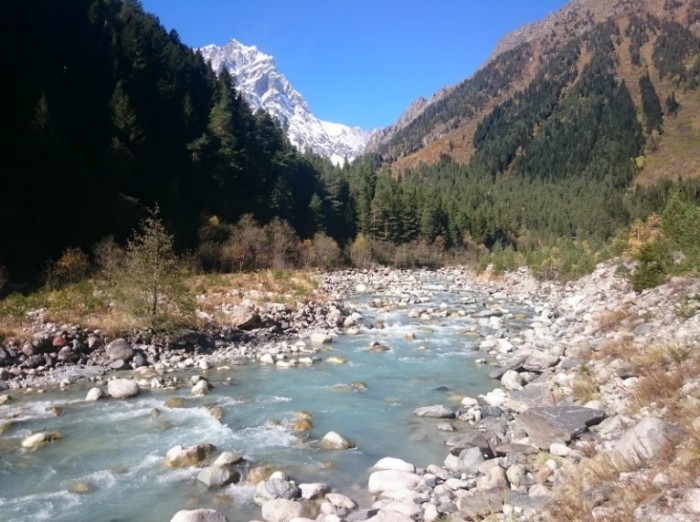 I didn't have much time here so I did the six-hour, 22km trek to the Chaladi glacier which was perfect for a day trip.
Georgian food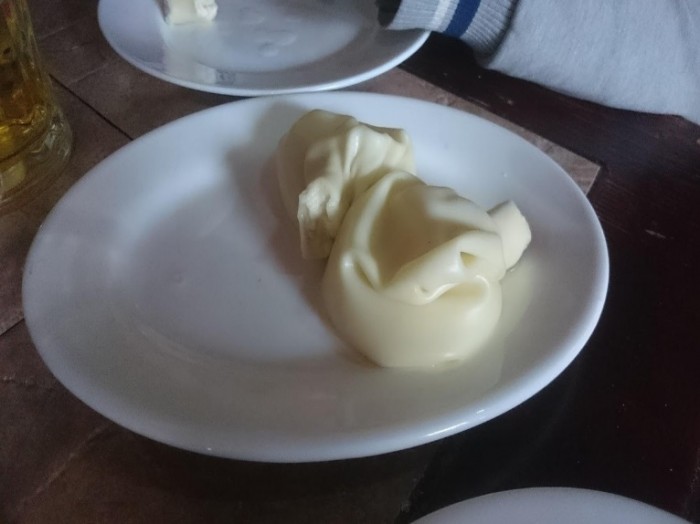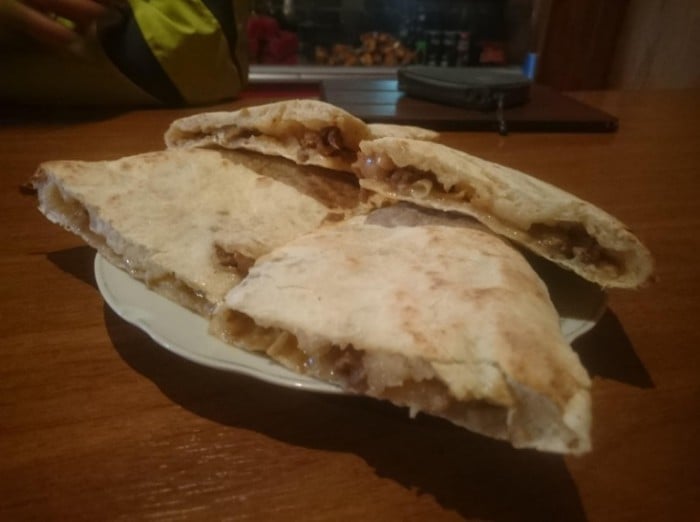 Georgian cuisine has never let me down, so you know you can expect good food from one of the many restaurants there. From the khinkali (dumplings) to khachapuri (cheese-filled bread), Georgian food will definitely satisfy your taste buds
If you're into cooking your own meals, you can head to the market to get your fresh produce. Get the Svaneti salt to spice up your cooking.
However, with the many available restaurants in Mestia at affordable prices, you don't really need to cook.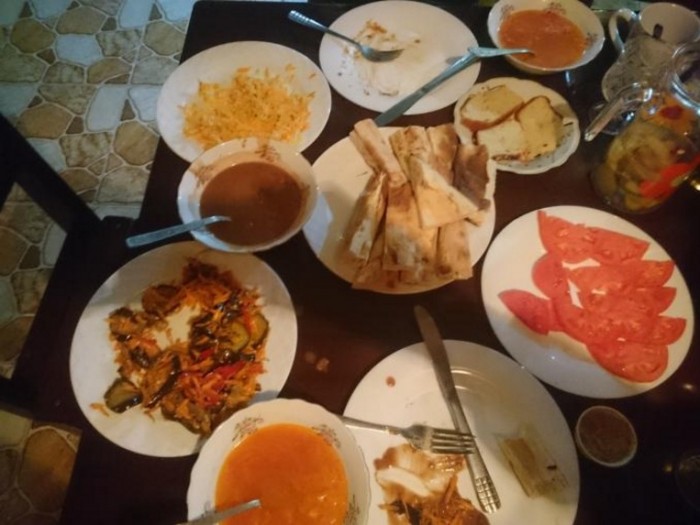 This is my half-devoured feast. It was so delicious that I totally forgot to take a proper picture of it before eating. All of this for just 10 laris (SG$6). 
Visit Mestia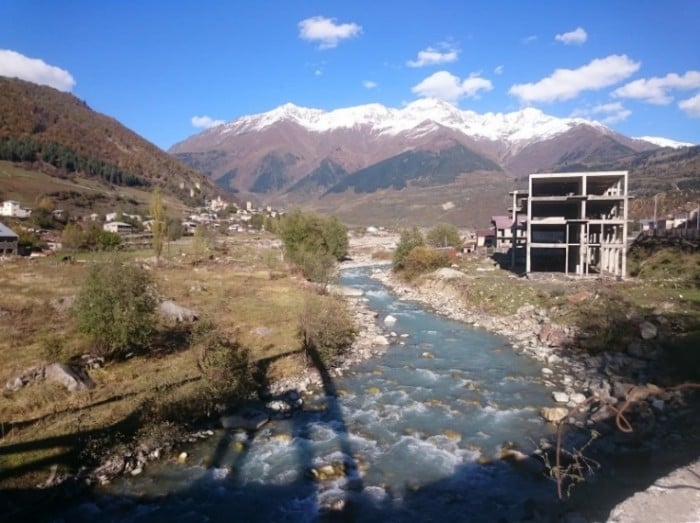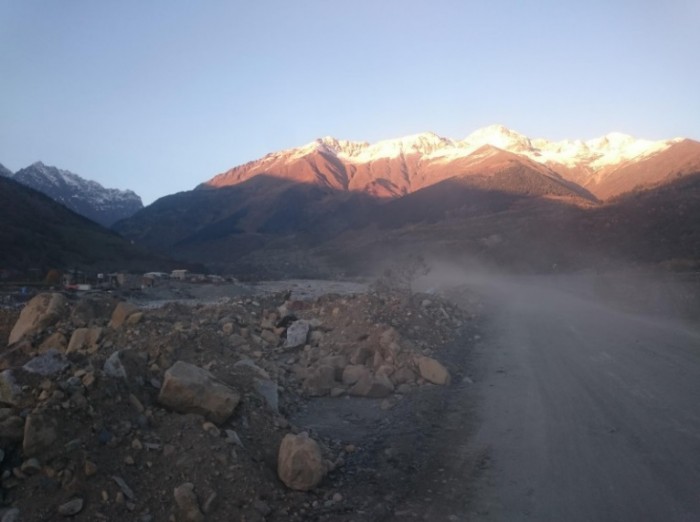 Take a stroll through the town during the day. It won't ever cease to amaze you, especially with the breathtaking views of the mountains which overlook the whole town.
Looks enticing? Then get yourself to Svaneti.
The mountains are calling – surround yourself with it, and if you're spiritual enough, be one with it.
Also read: Finding the Adventurer in Me: Lessons from a Year-Long Quest Across the Continent