Never thought we'd live to see the day when we'd hear about a "massive flying bum" aircraft being the future of sustainable travel. And yet, here we are.
In case you haven't heard of this, er, oddly shaped hybrid-electric airship yet, it's called the Airlander 10. It's developed and built by British manufacturer, Hybrid Air Vehicles, as part of their goal to reduce the carbon footprint of commercial flights, and address the climate crisis.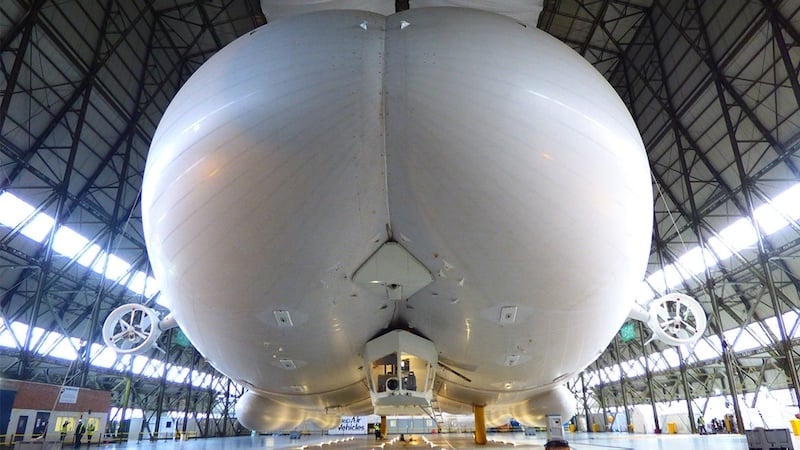 The Airlander 10 prototype has been in the works for more than a decade. And now, it's set to have its initial production run by 2025!
What can you expect from the Airlander 10?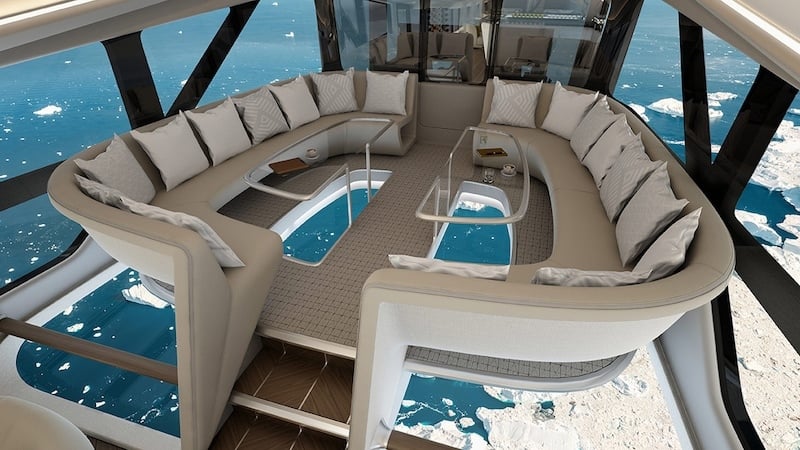 The latest prototype of this flying bum aircraft comes with a lot of exciting features. For starters, it has a seating capacity of 100 and a spacious main cabin that's 46 metres long! The initial design promises a luxe flying experience — with amenities like en suite bedrooms, an "altitude" bar, floor-to-ceiling windows, and even glass flooring. That said, you can expect prices for this will be very, very steep.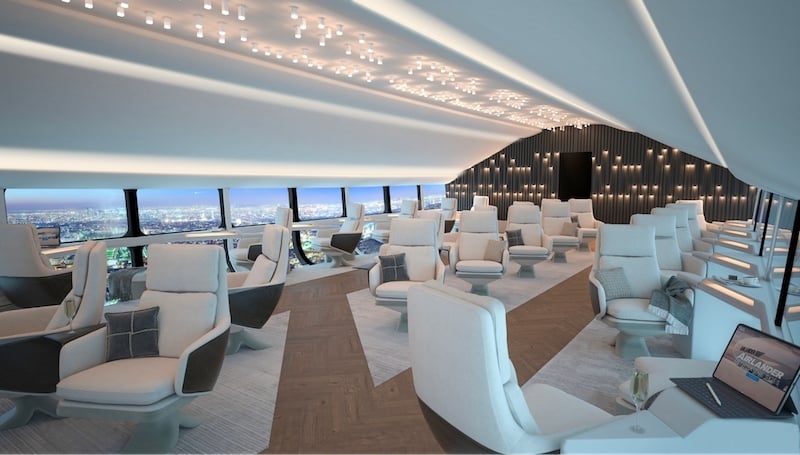 According to a recent press release, Hybrid Air Vehicles aims to scale up their global production rate to 12 aircraft yearly starting 2025. So, what exactly makes it an eco-friendly airship? On short-haul flights, the Airlander 10 is capable of reducing carbon dioxide emissions by up to 90% versus a regular airplane.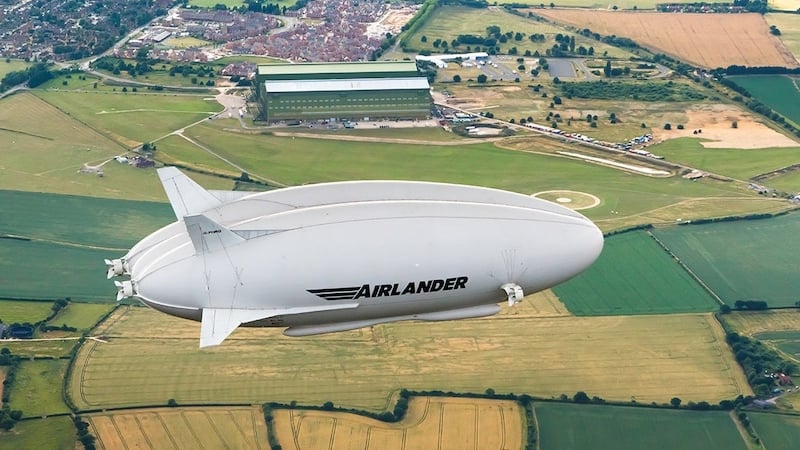 The only "downside"? Flights via this revolutionary vehicle would take a bit longer than most commercial flights. But hey, with all those jaw-dropping features that prioritise comfort and sustainability over speed, we sure aren't complaining! 
Also read: Some Airlines Offer "Secret" First Class Seats That You Probably Didn't Know About
Where will these flying bum aircraft head to?
Hybrid Air Vehicles also recently announced several flight routes that should be operational by 2025 as well. As of now, they're focusing on cities that are within relatively close proximity to one another. 
The planned  Airlander 10 routes include: Oslo to Stockholm (~six and a half hours); Liverpool to Belfast (~five and a half hours); and Seattle to Vancouver (~four hours). As of writing, the company is in talks with some major airlines about launching these. 
Also read: 12 Habits We Can Quit For More Eco-Friendly Travels
If the 2025 commercial release of this fascinating flying bum aircraft pushes through, then we'll be on our way towards guilt-free air travel. Although, with a likely sky-high price for a seat in this airship, the matter of accessibility remains to be seen. 
---
All images  credited to Hybrid Air Vehicles | Official Website