Picture this: Exotic ladies lounging in harems filled with the smoke of tobacco pipes. Crowded souks filled with snake charmers and merchants peddling everything from genie lamps to flying carpets. These Oriental scenes have long since dominated our imagination of the Maghreb, a major region of North Africa that comprises namely Algeria, Morocco, Tunisia, Libya and Mauritania.
But, as Morocco's pun-tastic tourism slogan has it, there's so 'Much Mor' to see here. Come with us as we pull back the veil on this astonishing land of contrasts.
Expectation: Morocco is Egypt, but without the Pyramids
Because the great Sahara desert covers most of North Africa, both Morocco and Egypt do offer similar desert safaris and landscapes for eager tourists. To add to the confusion, places in Morocco like the iconic Ait-Ben-Haddou and the Atlas Corporation Studios were used as movie sets for 'Egyptian' films such as The Mummy.
Reality: There's so 'much mor' in Morocco!
Forget Egyptian Pyramids or the River Nile. Morocco exudes its own unique, inimitable charm with famous medinas and kasbahs. There's also the bustle of Marrakech's souks, the beaches of Tangier and Casablanca, the medieval architecture of Fes, the Insta-worthy 'Blue Pearl' of Morocco, Chefchaouen…and the list goes on. We're only just getting started here!
Expectation: The weather's hot, hot, hot…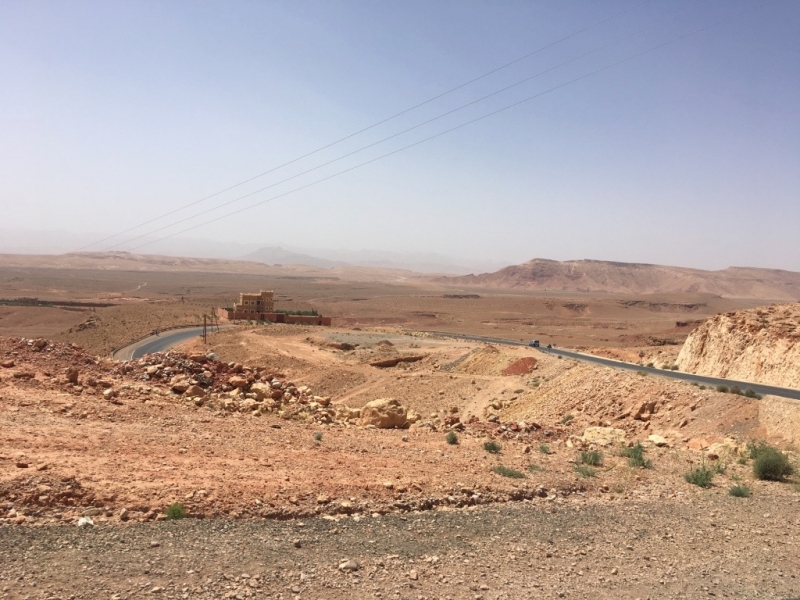 Rocks, sand and dust. If there are only deserts to see in Morocco… then there is only blistering desert weather in the country, right? Filled with bleak, Martian landscapes, it seems like a visit to Morocco means also enduring its perpetual, sweltering heat.
Reality: It actually snows here too!
Nestled high up in the Atlas Mountains, the town of Ifrane experiences Alpine climate and remains generally cool even through the summer months. Originally designated as a colonial hill station, Ifrane is now a resort town for skiers looking to take on the area's many snowy slopes. With its Swiss-inspired architecture and clean, tree-lined boulevards, it's not hard to see how little Ifrane has earned its moniker as the 'Switzerland of Morocco'.
In actual fact, the climate in Morocco changes dramatically from region to region. You can expect cool Mediterranean and Atlantic sea breezes in the coastal cities of Tangier and Casablanca. The weather takes a drier and hotter turn in the country's inner regions, reaching sub-Saharan temperatures in the deserts closer to its Western border with Algeria.
Expectation: Moroccans only shop at souks and live in riads
Undoubtedly, one of Morocco's many draws include the busy souks located in the historical medinas of Marrakech or Fes. The quintessential Moroccan experience includes haggling with shopkeepers while navigating the labyrinthine souks, hunting for hidden leather tanneries, and staying a night or two in traditional riads.
Even so, this suggests that Moroccan cities are transfixed in some unchanging Oriental past. Do Moroccans really only shop in bazaars and live in riads, a la Aladdin?
Reality: Modern facilities are plentiful in Morocco
Like many other cities in the world, Moroccan cities are busy urban centres with towering buildings and hectic traffic. Shopping malls and supermarkets are common sights, while the numerous ATMs and banks mean you never need to worry about running out of dirhams. Certainly, while infrastructure for transportation is less than perfect, the country is nevertheless connected by vast networks of highways and railways.
Want to update your social media and share that Insta-story? Fret not, mobile coverage is also extensive in the country. While you should not expect any connection out in the desert, signals are otherwise generally good and strong in Morocco.
Expectation: Every Moroccan meal is either tagine or couscous…
For your first meal in Morocco you are very likely to have some tagine, or stews with varying combinations of vegetables and meat cooked in distinct dome-shaped pots. Or else, another popular Moroccan staple is couscous, or small balls of wheat steamed and served with more stew.
Don't get us wrong, well-cooked tagine and couscous are savoury and certainly scrumptious — just check out the Café des Épices in Marrakech for some killer tagines. But having these dishes at every meal can be pretty tiresome. Is there anything else to whet the appetite…?
Reality: There are a lot of Moroccan sweets and pastries, and even a camel burger to try!
For those with a sweet tooth, the staggering amount of sweets and pastries on display at a Moroccan dessert stall is a vision of heaven. Cookies, donuts, cakes, breads, baklavas … there are just too many offerings to name in English, much less to recognise in Moroccan Darija. A platter of these treats will surely be enough to satisfy all your dessert cravings!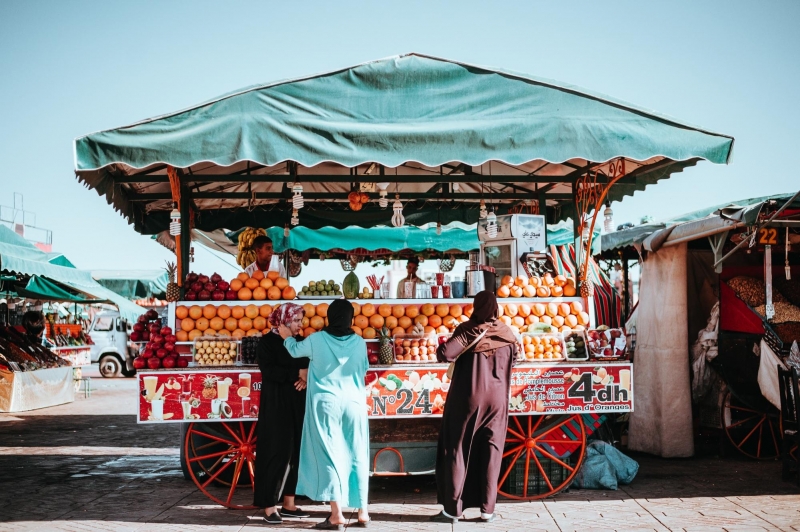 While mint tea is often served with Moroccan dishes, orange juice is also a common yet amazing alternative found just about everywhere in the country. Trying a freshly-squeezed jus d'orange is like trying real orange juice for the first time — tangy and sweet, the oranges are simply different here in Morocco. And little wonder of course, when the fruit forms one of the country's major exports.
If you're feeling really adventurous, have a camel burger at Café Clock's branches in Marrakech and Fes. Served with fries and salad on the side, burgers at this restaurant are as good as any American diner's. While camel meat is generally dry and tough, Café Clock tops their patty with a layer of jam, forming the perfect camel complement for a satisfying meal.
Tip: Do try their mint lemonades and date milkshakes for refreshing twists on Moroccan staples!
Expectation: Travelling in Morocco is unsafe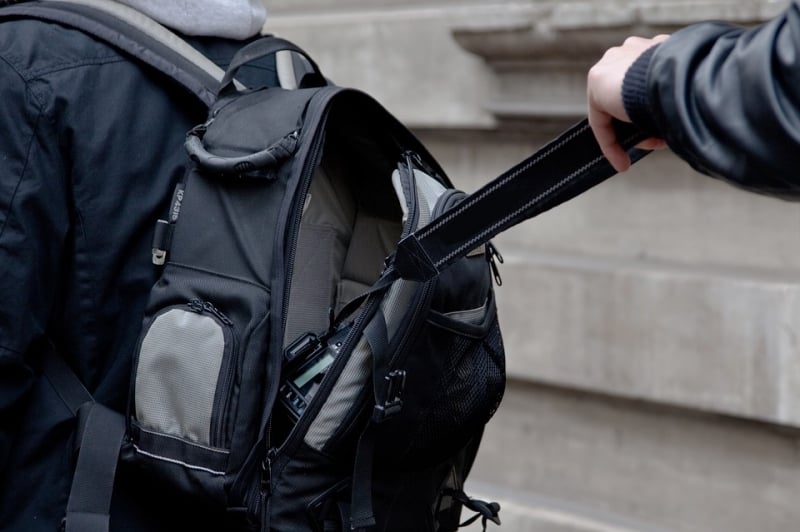 With fears stemming from stereotypes, tourists generally avoid considering Morocco as a viable travel destination. But is Morocco as dangerous as some people imagine it to be?
In actual fact, petty crimes do happen in Morocco — just like they would in any other country in the world. You should exercise the same caution as you would when travelling anywhere else. Take precautions against pickpocketing or bag snatching, and do plenty of research on common scams, especially in touristy areas.
Reality: Moroccans are some of the kindest people you'll ever meet
Barring petty criminals, Moroccans are otherwise some of the kindest, most genuine and sincere people you will ever meet — just take my word for it.
In a village in the Dades Valley, curious school children thronged my group to say 'Bonjour,' and later, our generous host at the riad took time after work to give us a tour around his hometown. In the desert, Berber hospitality was unparalleled, and while travelling en route to Chefchaouen, I also struck up a wonderful conversation with a high-schooler on a local bus. These locals certainly went out of their way to understand and engage foreigners.
Note: While Moroccan Darija and Berber are the country's most widely spoken languages, many Moroccans can communicate in French, and to a lesser degree, Spanish and English. Talk about diversity in Morocco!
From arid deserts to lush greens, tranquil mosques to buzzing souks, Morocco is a land of surprising contrasts and astounding variety. A trip to the country will defy all your expectations, and would certainly spark a re-imagining of this stunning Maghrebi kingdom!