Walking past the row of shophouses along Neil Road, you might be forgiven if you had overlooked the Say Tian Hng Buddha Shop. With just the shop's name in Chinese at the shop front, there isn't much else to indicate that this is Singapore's last surviving Taoist effigy shop.
Not unless you step in and stand face to face with the rows and rows of Taoist deities staring right back at you.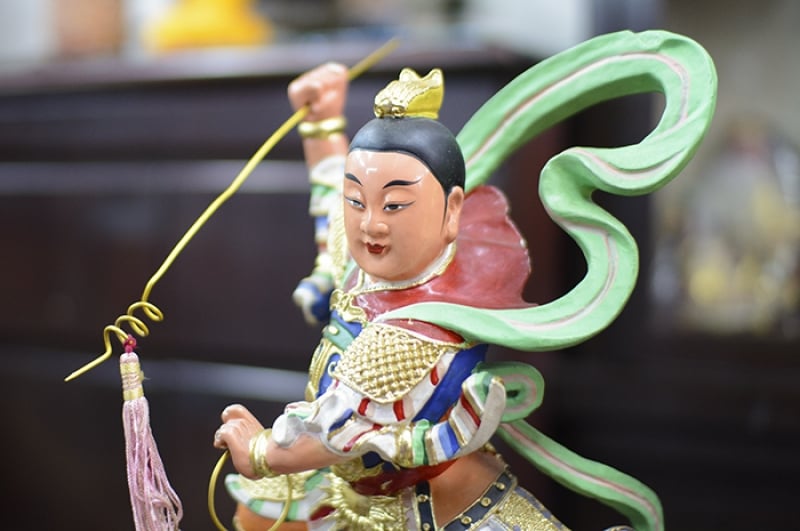 Through Airbnb's new "Experiences" section, one can sign up for a rare behind-the-scenes look at this small family-run business, which I promptly did when I first chanced upon its listing.
Led by Tze Yong, whose father currently runs the shop, the two-hour session brought our small group of ten participants on a whirlwind journey through the mythologies of some of the deities featured in the shop, as well as the history of the Ng family and their vanishing craft.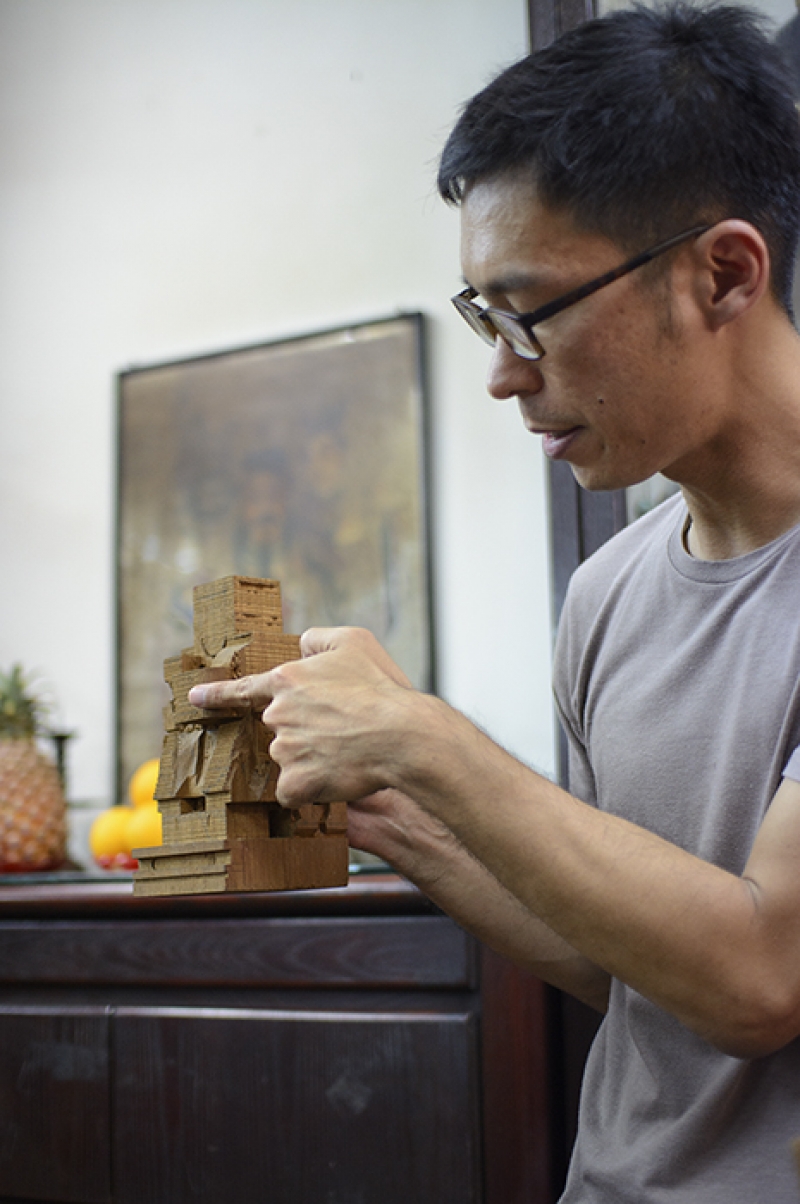 The Say Tian Hng Buddha Shop is more than 120 years old
The origins of the shop date back to 1896, when some members of the Ng family left Kinmen Island, off the coast of Fujian Province in China, to come to Singapore and set up a Taoist effigy shop. Today, the business is managed by Tze Yong's father, Ng Yeow Hua, and his grandmother, Tan Chwee Lian.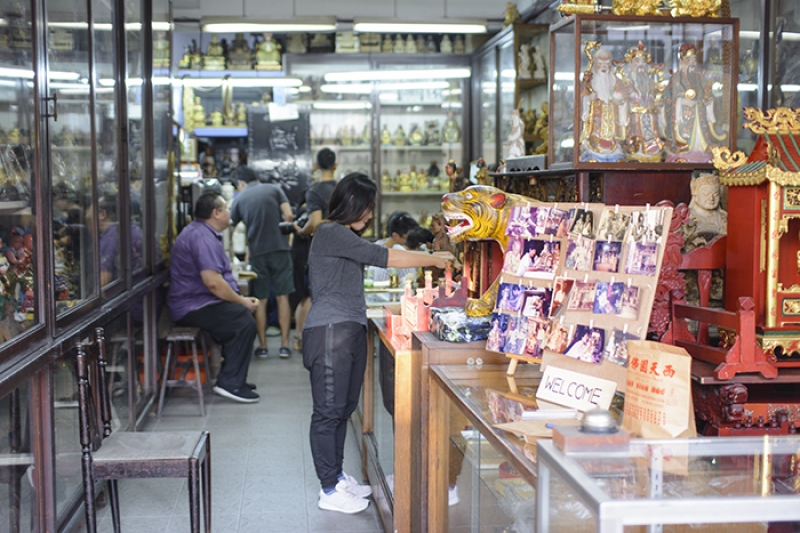 Their effigies of Taoist deities are still painstaking crafted by hand
Both Chwee Lian and Yeow Hua continue to craft their effigies of the Taoist deities by hand from blocks of teak or camphor wood – an intricate and painstaking process that may take up to weeks to complete. The following photo shows the many tools used to craft the effigies.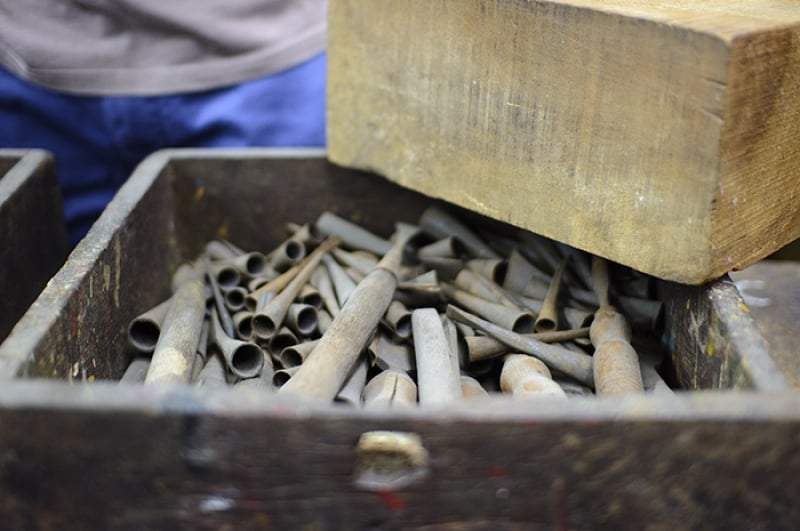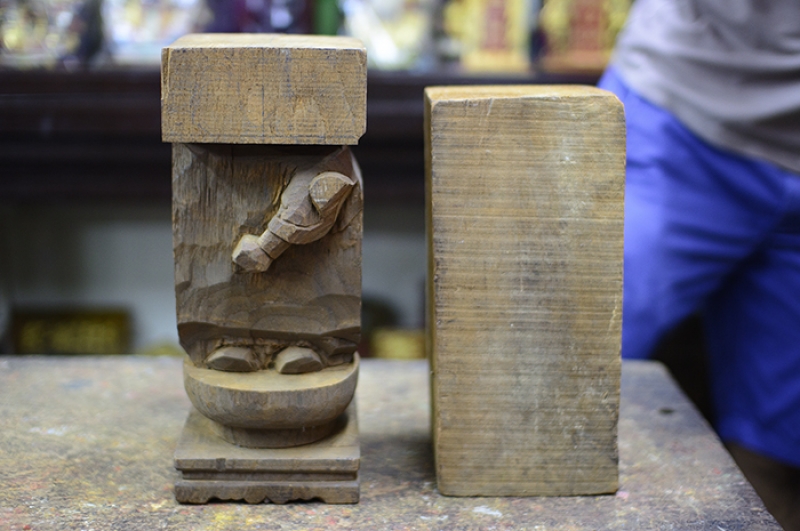 Once the shape of the deity is carved from the block of wood, the next step is the process of threading, which involves using fine threads of sandalwood ash dough to create exquisite patterns representing dragons or other symbolic motifs. Chwee Lian, with a solid 70 years of experience under her belt, deftly demonstrated this to us on one of the effigies that were still a work-in-progress.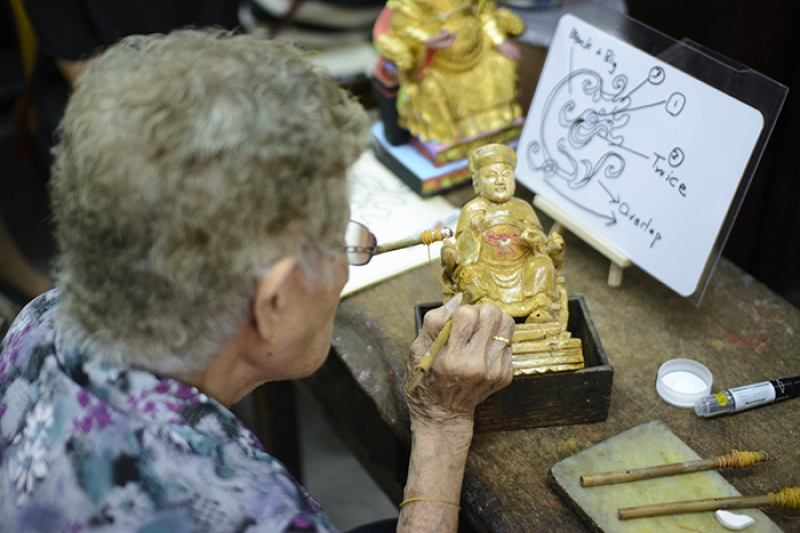 Getting our hands dirty with threading and gold-plating
As part of our Airbnb "Experience", we got the opportunity to try out the process of threading ourselves. We first had to sketch out on paper the dragon motif that Chwee Lian earlier demonstrated to us. My meagre effort is shown below.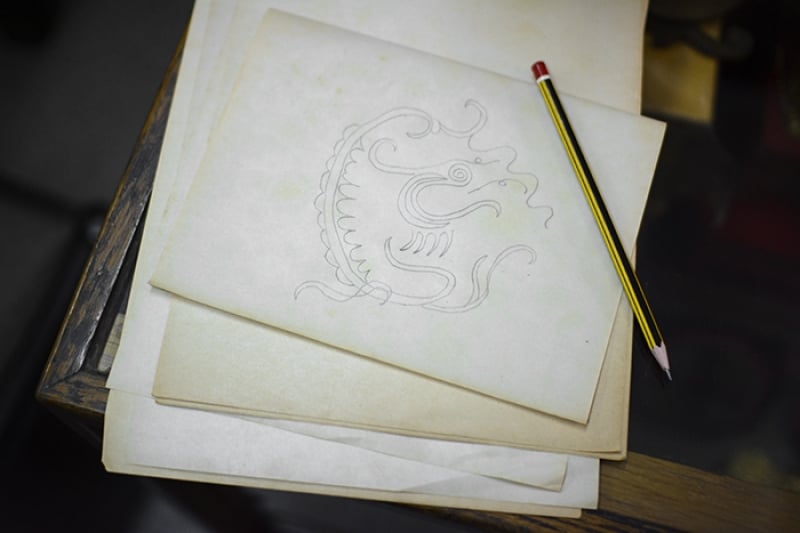 Using our sketches as a guide, we then held a roll of sandalwood ash dough and gingerly tried to replicate that sketch with the thread of dough on a slab of marble. To say that this was difficult would have been an understatement.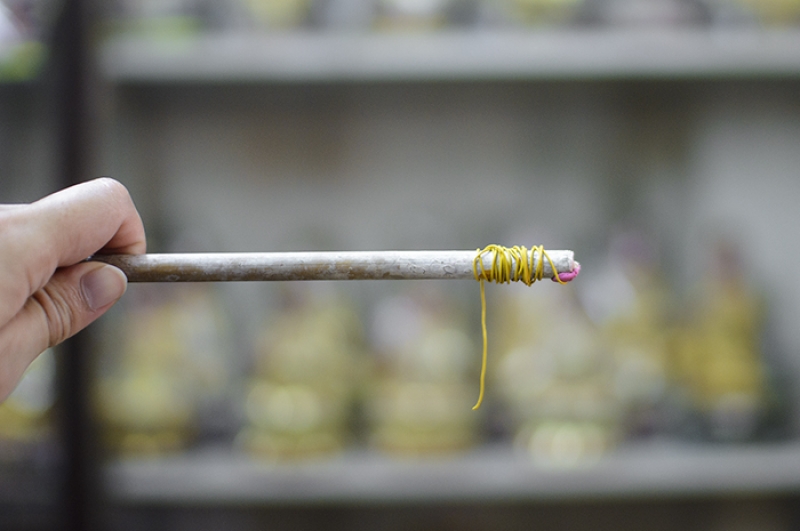 Threading really demands an excruciatingly precise level of dexterity. At the end of the session, I was barely done with half of my dragon motif, with a fair bit of mutation from what I had originally sketched.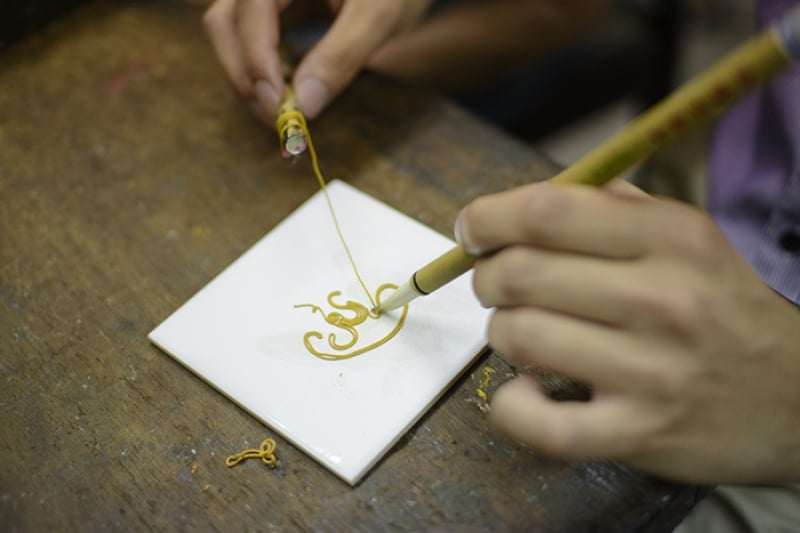 Apart from threading, we also got to try our hands at gold-plating. Using small squares of gold paper bought from Thailand, we followed the lead of Yeow Hua and each painted a small figurine in gold. That would be our souvenir to take home, courtesy of the shop.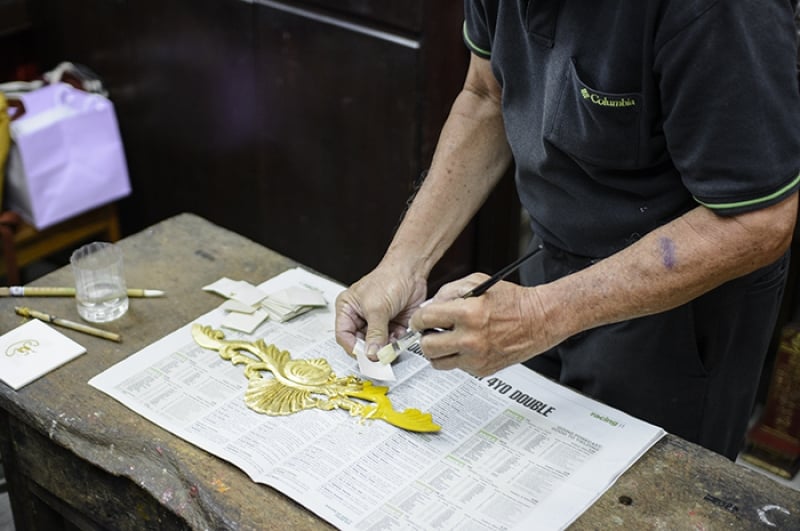 Bringing the gods to life
When the effigy is carved, threaded and painted, there is still one more step before it is considered completed. The effigy still needs to be consecrated, which is termed kāiguāng (opening of light) in Chinese.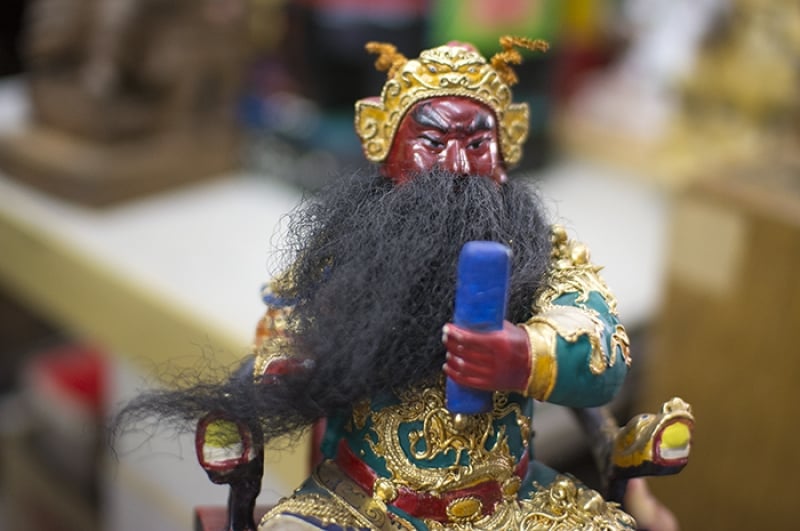 But more importantly, thanks to the efforts of Tze Yong and his family, the stories of the Taoist deities and the intricacies of effigy-making were vividly brought to life to us within the short time that we spent at the shop. Whether you are a local Singaporean or a foreigner, there is certainly a lot of value to learn about a craft that has been an integral part of Singapore's cultural heritage.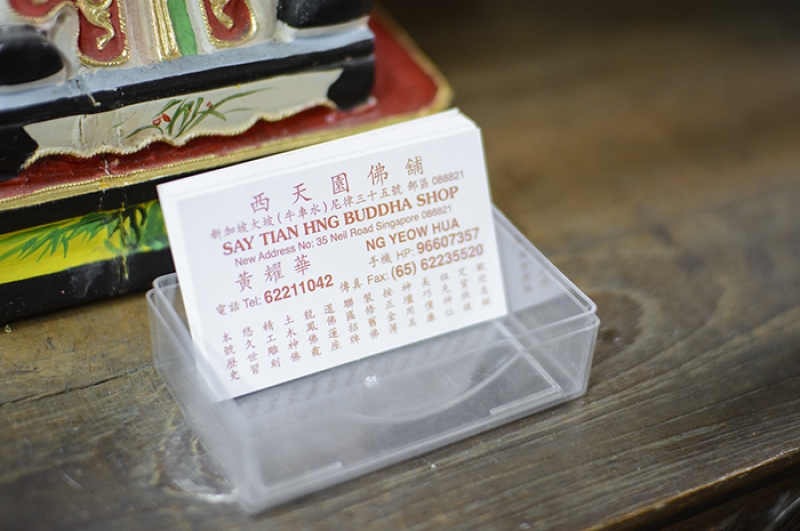 You can sign up for their next session on 2 Sep 2017 via Airbnb (S$30/pax).