Earning miles is widely associated with spending – by flying, dining and shopping with selected partners; or by spending with co-brand credit cards. The more you spend, the more you earn, and the faster you get to redeem that free flight.
What if we tell you that you no longer need to spend to earn miles?
What if we tell you that you can now earn miles by saving?
Earn miles by SAVING!
That's right. There is a new way of earning miles!
A unique product in Singapore,  Standard Chartered brings to you the SGD Miles Time Deposit which allows you to get KrisFlyer miles by simply saving money in your Time Deposit account (also known as a fixed deposit).
Accumulating miles by saving is simply genius – you'll feel better spending during your trip when you know that you've saved up to earn it. This makes so much sense, doesn't it?
KrisFlyer membership
If you don't already know, the KrisFlyer is the frequent flyer programme of Singapore Airlines and it offers incredible rewards for travellers. If you are not already in a frequent flyer program, this is the one you must consider joining. It is a simple, straight-forward program, and signing up is easy and FREE.
If you are already in the KrisFlyer program, signing up for SGD Miles Time Deposit is a great way to increase your mileage balance!
By earning KrisFlyer miles, you can redeem flights on Singapore Airlines and Star Alliance member airlines. Star Alliance is a huge global alliance of international airlines, including Air New Zealand, ANA, Asiana, Lufthansa, SWISS, Thai Airways and United Airlines. You can even redeem flights on non-Star Alliance partner airlines, including Virgin America, Virgin Atlantic, Virgin Australia and Vistara.
Where can 60,000 miles get you?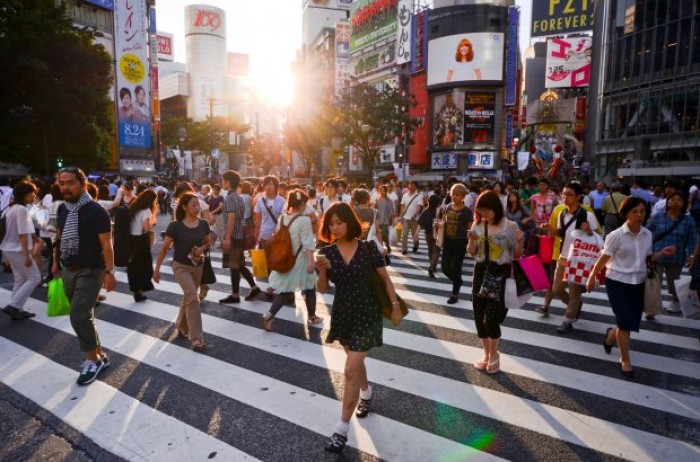 Image credit: Candida.Performa
You can earn a maximum of 60,000 KrisFlyer miles with Standard Chartered's SGD Miles Time Deposit. Now, you're probably wondering what – or rather, where – 60,000 miles can actually get you. Here are some examples:
A round-trip ticket from Singapore to

Tokyo

or

Seoul

on Economy Class. Or if you're feelin' like royalty, you can get a one-way ticket from Singapore to any of these two destinations on

FIRST CLASS

.

A round-trip ticket from Singapore to China (Beijing and Shanghai) on PREMIUM ECONOMY

If you want to go further, a round-trip Economy Class ticket from Singapore to

Australia

(Adelaide, Cairns, Melbourne, Sydney),

New Zealand (

Auckland, Christchurch, Wellington

)

or even

South Africa

(Cape Town, Johannesburg).
If you want to travel with friends, you can potentially exchange 60,000 Krisflyer miles for:
TWO round-trip tickets from Singapore to

Bangkok

,

Taipei

or

Hong Kong

on Economy Class, or a round-trip ticket to any of these two destinations on BUSINESS class.

FOUR round-trip tickets from Singapore to

Kuala Lumpur

on Economy Class.
What else can you do with your KrisFlyer miles?
Besides redeeming flights, you can also use Krisflyer miles to upgrade your seats, or redeem vouchers for Scoot and Tigerair! 3,200, 5,000 and 10,500 miles will get you S$30, S$50 and S$100 Scoot or Tigerair vouchers respectively.
You can also shop with your Krisflyer miles! Purchase items on KrisShop with your miles, ranging from cosmetics and skincare items to liquor, fragrance and gadgets. Featured brands include Lancome, SKII, Laneige, Pandora, Swarovski, Lamer and Mont Blanc. 125 KrisFlyer miles give you approximately S$1 and you can redeem your items in full or mix miles and cash for your purchase.
On top of that, KrisFlyer Miles can also be converted to TapForMore loyalty points for PAssion cardholders, which can be used for rebates in stores such as Cold Storage, Giant and Guardian. For every 1 Krisflyer Mile, you'll receive approximately 1.1 TapForMore points, and a minimum of 3,000 KrisFlyer miles is required for each conversion.
Sign up now!
Ready to start saving? We know you are.
Signing up is easy. In fact, simplicity is the drawing factor here – there are no complicated steps to follow. All you have to do is save, save and save! You need to deposit fresh funds into your SGD Miles Time Deposit Account and voila! You may well be on your way to your next travel destination.
Here's what you need to do:
Open your SGD Miles Time Deposit account at any

Standard Chartered branches

Register your Krisflyer membership account information to get your Krisflyer miles before 31 October 2016. If you don't have an existing KrisFlyer membership, you should

register

for one within 2 weeks of opening a Time Deposit account with the bank.  Do note that if you need to withdraw your funds early, the miles won't be clawed back but fees and charges may be imposed including a replacement fee of S$270 for every S$27,000 placed in the time deposit.
The SGD Miles Time Deposit Campaign ends on 30 Sep 2016. Find out more here!
---
Brought to you by Standard Chartered Bank.
Disclaimer:
This article was produced in conjunction with Standard Chartered Bank (Singapore) Limited. All information provided is on an "as is" basis and for informational purposes only, not intended for trading purposes or advice.  It is not an offer, recommendation, or solicitation to anyone to enter into any investment transaction. It has not been prepared for any particular person or class of persons and does not constitute and should not be construed as investment advice nor an investment recommendation. It has been prepared without regard to the specific investment objectives, financial situation or particular needs of any particular person. You should seek advice from a financial adviser on the suitability of an investment or financial product for you, taking into account these factors before making a commitment to invest in an investment or financial product. Standard Chartered and Tripzilla are not liable for any informational errors, incompleteness, or delays, or for any actions taken in reliance on information contained herein. For the most updated information on SGD Miles Time Deposit promotion, please click

here

.
Deposit Insurance Scheme:

Singapore dollar deposits of non-bank depositors are insured by the Singapore Deposit Insurance Corporation, for up to S$50,000 in aggregate per depositor per Scheme member by law. Foreign currency deposits, dual currency investments, structured deposits and other investment products are not insured.