They say the best way to experience a foreign place is to do as the locals do.
Of course, as tourists and adventurers, we also visit must-see spots — iconic sights that we only often come across online or in books and movies. We sign up for popular activities that are highlights of best-selling tour packages. I'm all for doing that. These sights and spots are usually the meat of our travel bucket lists.
But there's something about going beyond your list of must-visit attractions that allows you to get an authentic taste of the destination. Ultimately, though, how you travel is your choice and your choice alone. But just in case you want to add a bit of local flair to your itinerary, here are a few things we recommend doing.
1. Get a haircut at a local salon or barbershop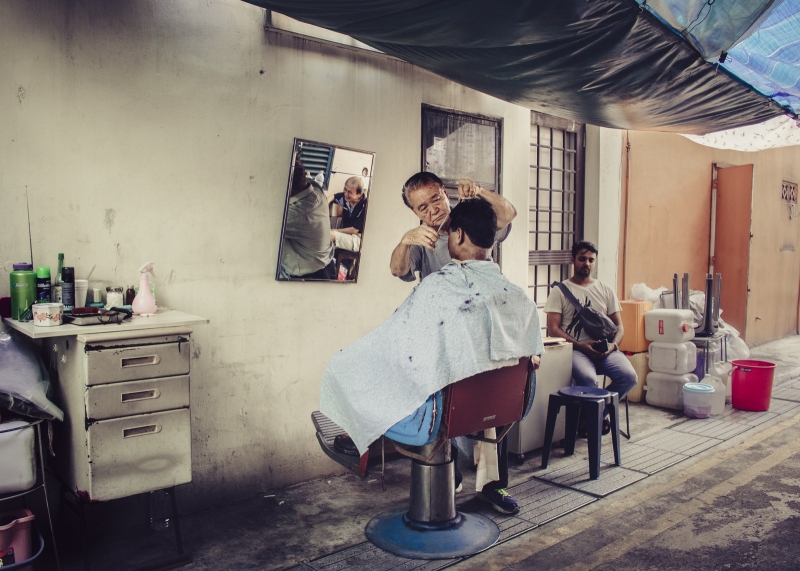 I have a friend who travelled to Seoul, stepped inside a salon managed by hairstylists he couldn't properly converse with, and had his hair cut right there and then. The first time he showcased it online, my social media savvy mother emerged from the master's bedroom laughing, phone in hand, telling me to check out my friend's new 'do. Needless to say, his hairstyle was…one of a kind. It definitely did not look like any of the usual cuts boys in Manila donned.
The lesson? Signature hairstyles vary from area to area, and they say — or show — a lot about the culture of a place. Getting one in another county could be just the unique souvenir you've been looking for. Here's a tip for the adventurous: If you're in a country with a huge language barrier, ask for the haircut that everyone gets. Don't say anything until the stylist or barber is done.
2. Eat what they eat, drink what they drink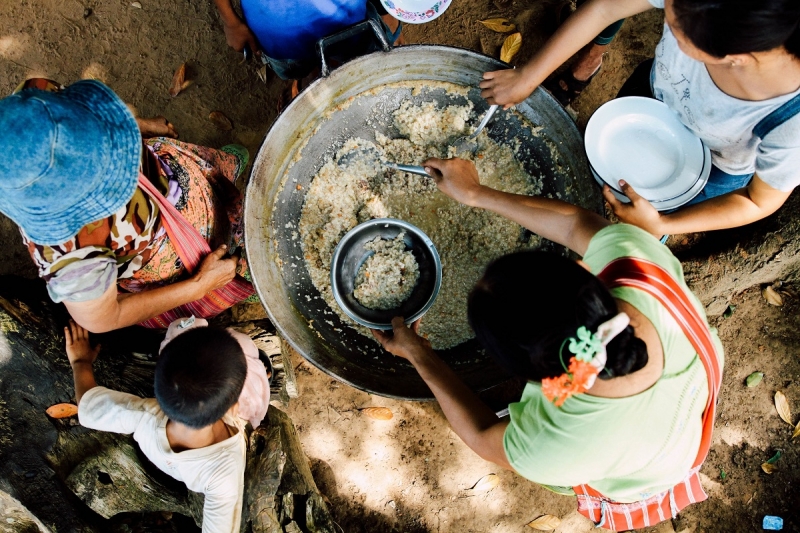 We all know a good ol' food trip is one of the best (and tastiest!) ways of knowing a place better. Make sure you have your fill of national or iconic dishes and popular snacks. But eventually, move past these culinary favourites and go off-menu once in a while. Find fruits and vegetables you've never heard of before. Heck, find a delicacy you have a hard time pronouncing. Eat some insects if that's part of the local diet. Drink local beer, but also try out liquor and spirits the community made by hand. Plus points if you learn their version of the expression, "Cheers!"
Don't forget to make sure that your stomach can handle it, though. Only you will know if your gut is hardy enough for dishes and drinks you don't usually consume. When in doubt, ask and research. Don't just devour anything you get your hands on, especially when you can't understand the label or the menu!
3. Take public transport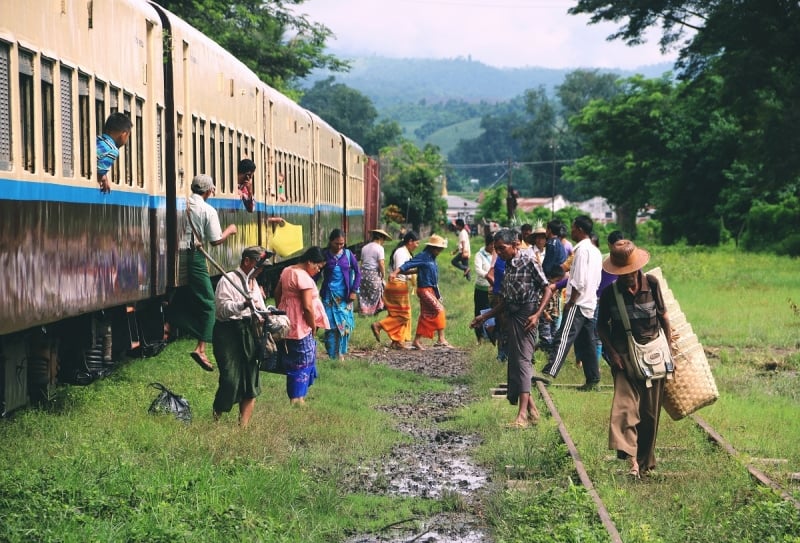 The average person relies regularly on public transportation. In many countries, a huge chunk of the day is allotted to getting around the city or the town. It may not be part of your itinerary as a tourist, but public transport is ingrained in residents' routines. Why not try it out yourself? You may even find your go-to route while you're there.
Those who enjoy people-watching will find it even more appealing while commuting. There's just something about being on the move and making one's way home that lets thoughts wander freely. Seeing this unfold on people's faces while in transit is one of those simple, fleeting joys.
4. Watch a movie in the local language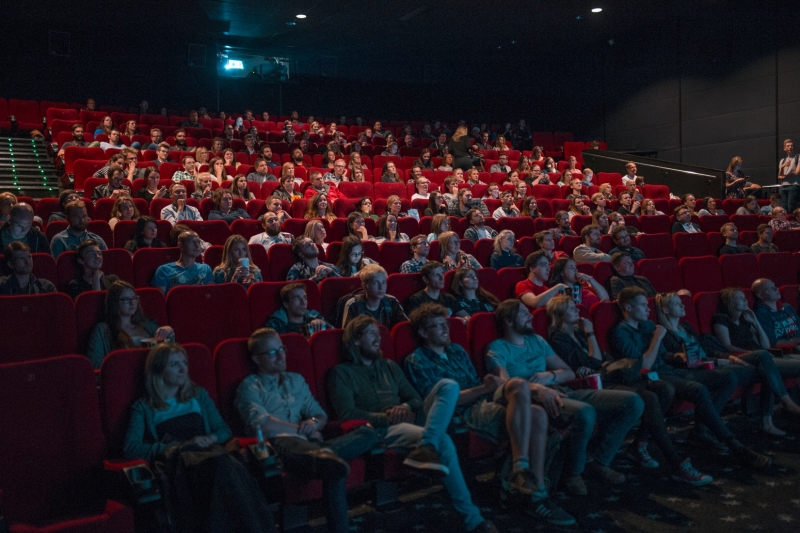 The experience would be more authentic if you actually saw a movie in the nearest cinema. And yes, even if you don't understand a word. This is where context and semiotics will come in handy. You'll be surprised by the things you'll notice if you don't even have an inkling about what the characters are discussing. You might even learn a few new words.
5. Learn a few basic phrases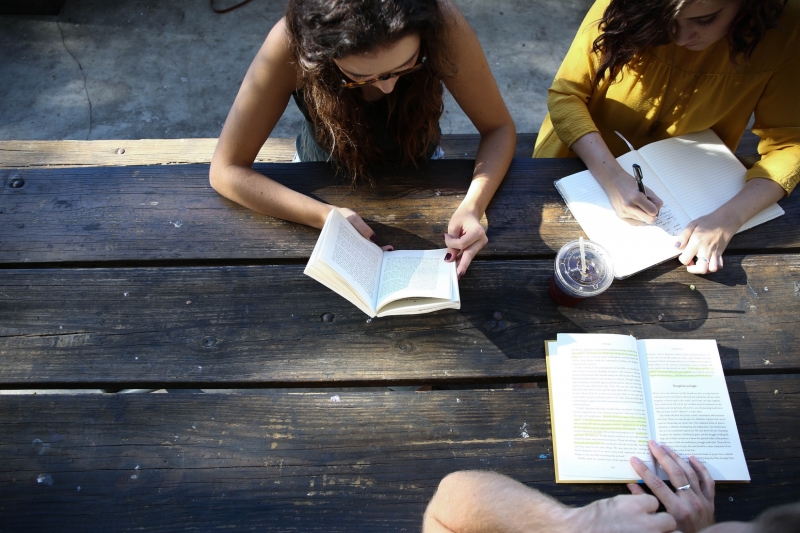 Speaking of new words, why not surpass standard greetings and learn other basic phrases? They will surely come in handy.
Knowing a few basic phrases and mastering their proper pronunciation is a no-brainer if you want to get through to locals. Most people warm up to you the second they hear you say something in their language. And when there's a language barrier, you just have to do the best that you can.
6. Work for room and board, or volunteer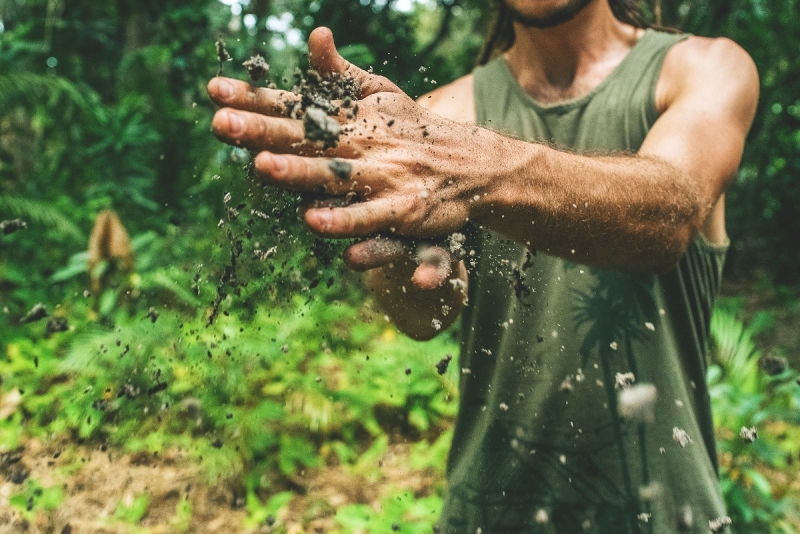 If you're staying long enough in a country, then try to look for opportunities that will allow you to work and immerse with the locals. Plus points if you get paid in the local currency. That should really give you a taste of what life is like in another country.
Nowadays, there are lots of options for willing wanderers. You can try WWOOFING or you can even volunteer at a local hostel.
Also read: WWOOF Your Way Around The World: What Is WWOOF and How It Works
7. Head to the local market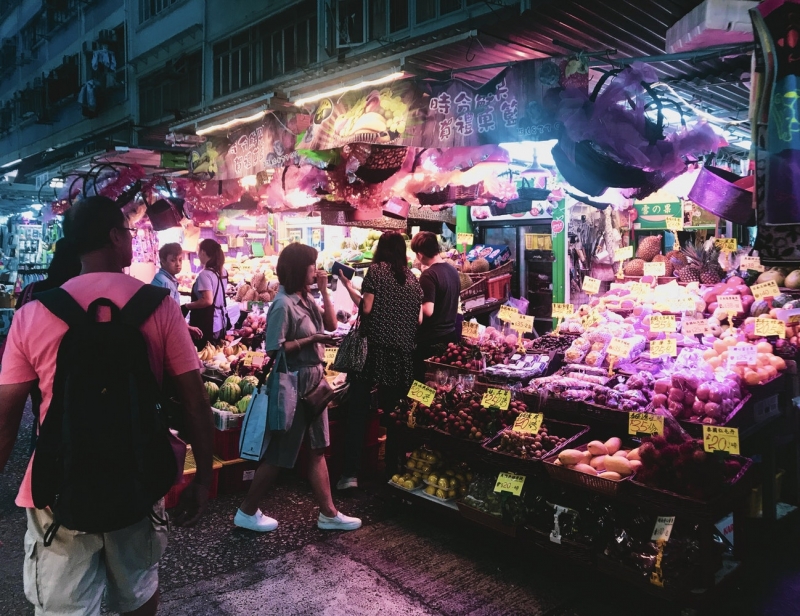 Malls and shopping centres are nice, but the markets are where the action is. Any market will do! You can try the nearest wet market for fresh produce and meat. Try the weekend or night market too, where discounts are usually bigger and thrift items are up for grabs. You'll know you're in the right direction when you follow locals; they look forward to weekend bazaars and night markets as well. You can observe how locals bargain while you do a little bit of shopping for yourself.
8. Try a local body treatment to destress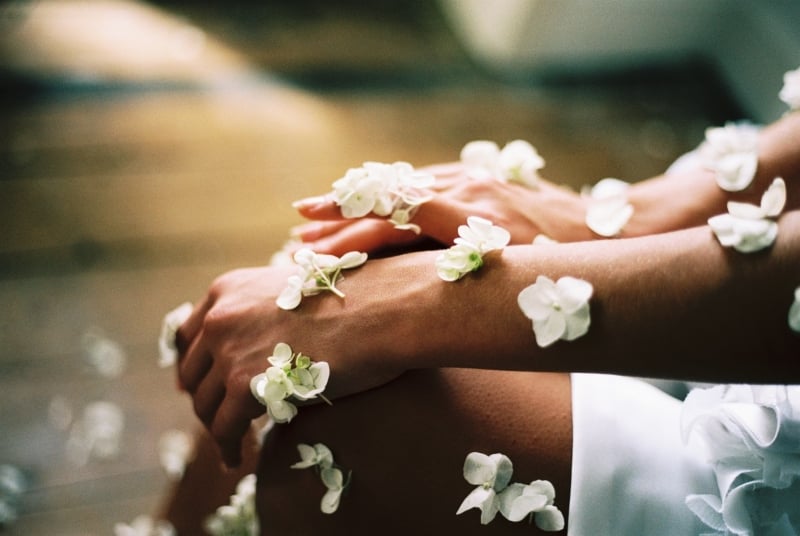 In the Philippines, there's a deep tissue healing massage called hilot. Japan, on the other hand, has onsens or wellness centres where you can soak in hot spring water. There are other treatments such as acupressure, acupuncture, and reflexology — all of which have already made waves beyond their countries of origin.
The point is, if the place has a local body treatment that promotes wellness, you might want to try it out. Some countries offer massage treatments that come with a wide array of indigenous herbal rubs. Other places are known for life-changing beauty rituals that are said to aid in cell regeneration — bye-bye wrinkles!
As long as a friend or guide can guarantee that the treatment is safe, you should totally treat yourself to a signature pampering session. There's nothing more refreshing than a new way to destress!
9. Visit a place of worship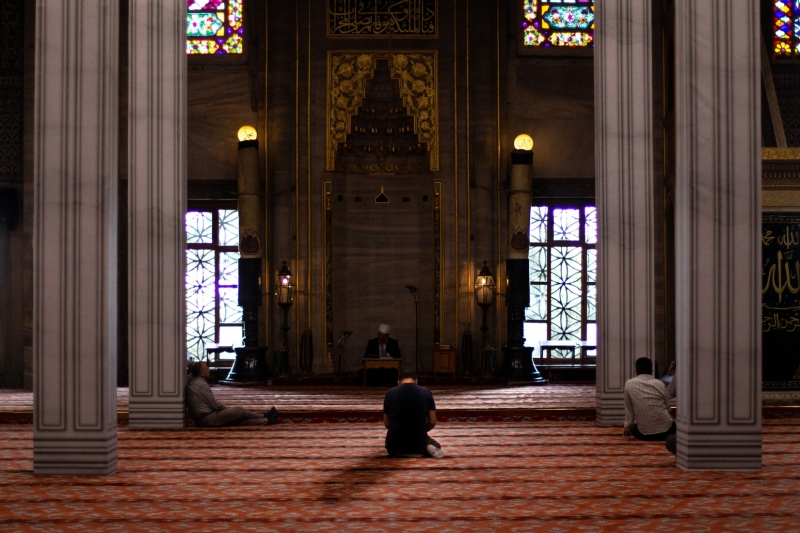 Faith also plays a vital role in people's daily lives. Visiting a place of worship no matter the religion might give you a peek into this dynamic. Just remember to be extra sensitive, especially if you don't practise the same religion. Treat everything with respect and follow rules. You don't want to overstep or do something against their doctrine.
10.  Don't skip rush hour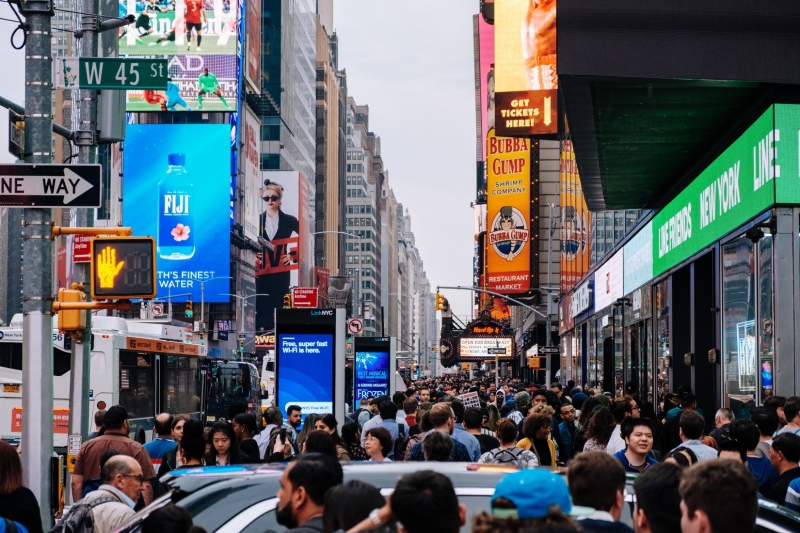 Everything happens all at once during rush hour! The day is ending for most of the workforce and people are just hurrying to get home. Tourists avoid this time of day at all costs simply because the crowds can get really thick. And in many places, rush hour is unforgiving. There might be a lot of pushing, shoving, and waiting involved, but you ought to experience it at least once.
11. Practise daily rituals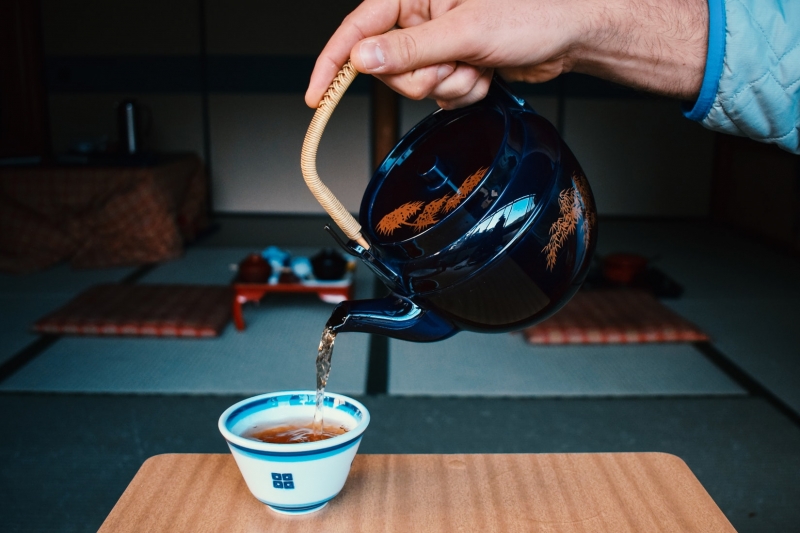 Habits form over time. If habits are successfully incorporated in a routine, they become daily rituals — small portions of a person's day-to-day grind that help make his or her day. Certain regions have universal daily rituals commonly practised by locals. It could be morning coffee or a midday siesta, or even tea time. Sometimes, it's a prayer or a few minutes of meditation. Whatever it is, make sure you figure out a place's daily ritual and take part in it.
12. Explore the city on foot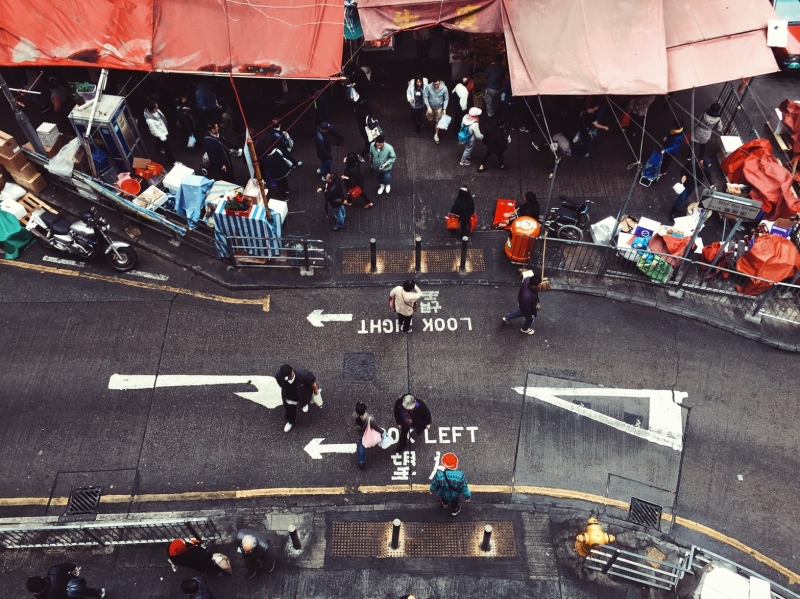 A wise friend once told me, "When you're visiting a new place, always wear comfortable shoes." It's for all those long walks because there's no better way to know a place than to walk its storied streets. And it's easy to miss hidden gems if you're being ferried around by a vehicle all the time. After all, walking is what locals usually do to get around, especially if their destination isn't that far. You also get a decent amount of exercise if you walk, so it's definitely a win-win situation.
13. Take part in the favourite pastime, if there is one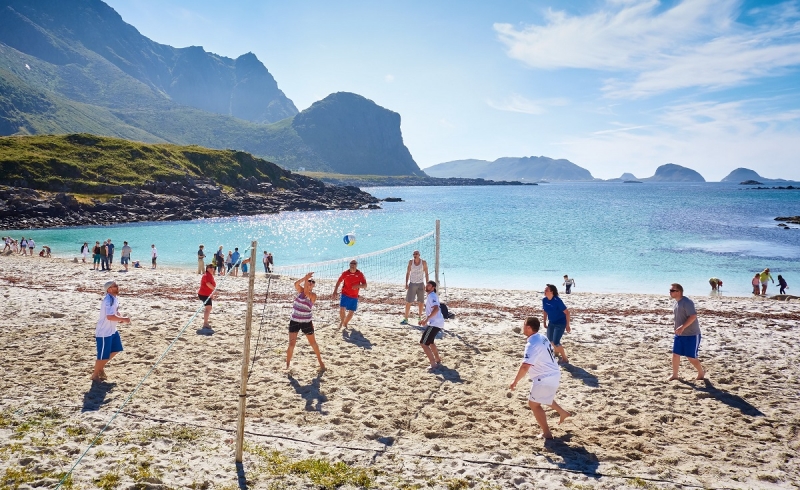 It could be playing a beloved local sport or a children's game, or watching the sunset by the town's famous lake. You could even find yourself spending a portion of the afternoon watching a popular game show or telenovela. If there are daily rituals, there are also local pastimes. These are the things people do for enjoyment while waiting for time to pass. Pick one and do it — it shouldn't be that hard to learn.
14. Watch local craftsmen at work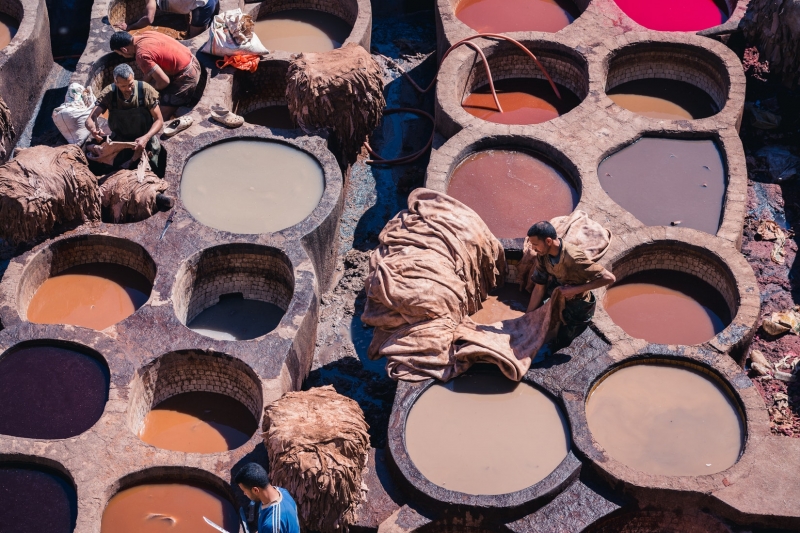 Okay, no, locals don't always watch craftsmen at work, unless you're staying in an arts centre or a heritage town. But watching local craftsmen at work will give you a glimpse of the place's culture and how people there view aesthetics. Various aspects of the local craft say so much about a place, from the materials and techniques used to the expected look of a finished product and how it's sold. If you get the chance to watch the process of making any local product, especially one that's iconic or widespread, grab it.
15. Dress like them, if the community allows it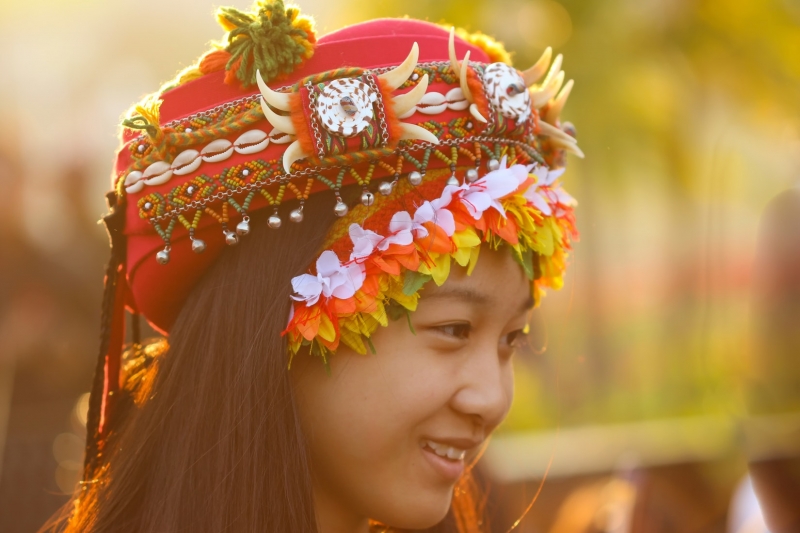 The same goes for how locals dress and what they usually wear. Sometimes, garments and accessories hold different meanings for different communities and indigenous groups. Learn all about these significances and symbolism. You can also dress like a local, but only if the community allows it. Make sure you understand what the clothes mean before you start putting them on. What looks like a scarf or necklace to you may not be as simple for the people who wear them every day.
16. Acquaint yourself with iconic symbols of culture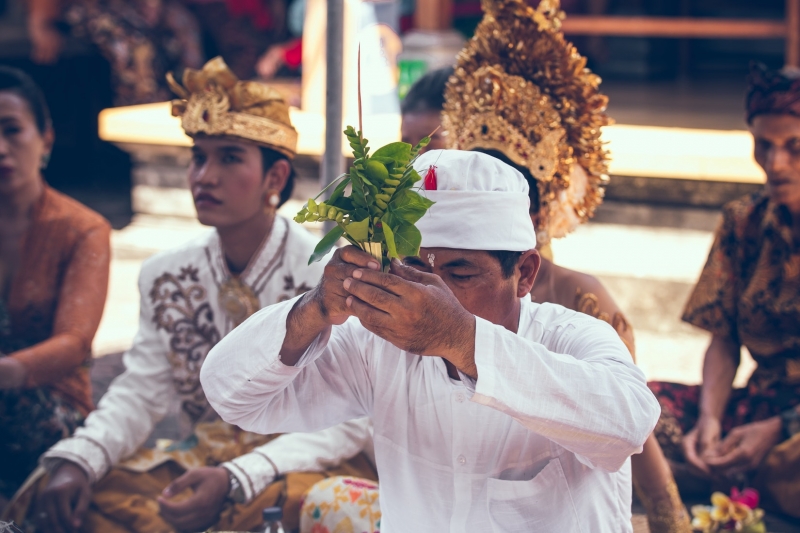 While you're at it, learn other iconic symbols of a place's culture, too. A local would know and it would be good if you do, too.
17. Know their etiquette
The things you find proper or offensive may differ from what residents of a certain place will deem proper or offensive. It is best to enrich your knowledge in this department even before you arrive at a place. You don't want to rub locals the wrong way. You're trying to see things from their perspective, after all.
Also read: Taiwan Dos and Don'ts: Etiquette Tips for First-Time Travellers
18. Keep abreast of current affairs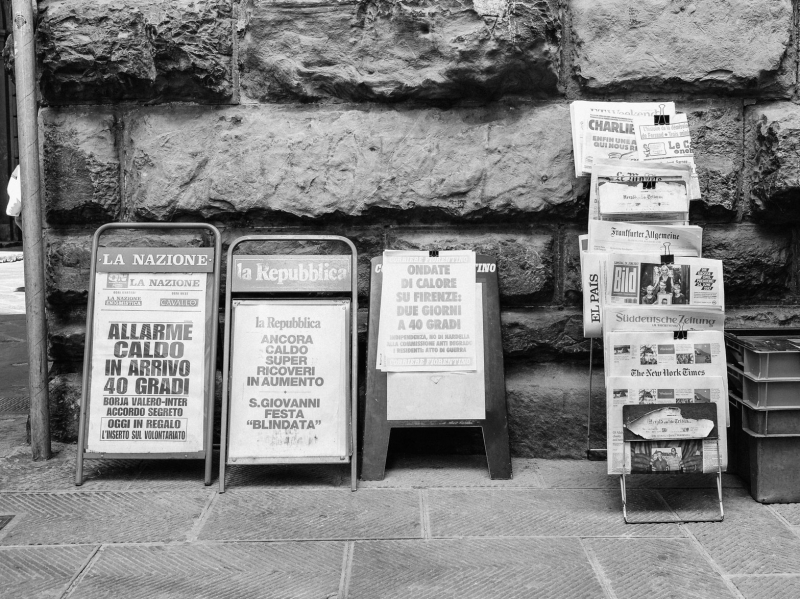 Watch or read the local news so you know what's happening in that part of the globe. It's one of the easiest ways to do as a local does and you might even get live weather updates, which are always helpful for your itinerary. If you don't understand what the newscasters are saying, you can always turn to Google or international news sites.
While experiencing a place through the local perspective really enriches your stay in another country or region, keep in mind that you're still a visitor. Immerse when you can but also be sensitive. Be as grateful and open-minded as you are careful not to offend or overstep. At the end of the day, you're still a tourist and it's their culture and way of life.
Also read: The Do's and Don'ts of Bali