As everyone around the world is easing into new normal routines, so is the travel industry that has been dramatically affected by COVID-19. Airlines are among the biggest businesses that have been severely set back by the pandemic, and yet there are several which have proven themselves quick to reestablish safe travels. According to Safe Travel Barometer, the best airline to respond to the global health crisis is none other than Emirates. 
Emirates has set industry-leading safety standards ever since they restarted operations in May. Its initiatives include the distribution of complimentary hygiene kits, protective barriers at check-in desks and immigration counters, and personal protective equipment and safety protocols for cabin crew, to name a few. Emirates also made headlines when it announced that it would be shouldering the COVID-19 medical expenses of up to €150,000 for its passengers, plus quarantine costs. 
With all its safety and health regulations, Emirates was able to earn a score of 4.4 over 5.0 out of more than 230 airlines that were evaluated by Safe Travel Barometer worldwide. This score is based on 26 health and safety parameters that evaluate travel convenience, safety protocols, and service excellence offered by an airline.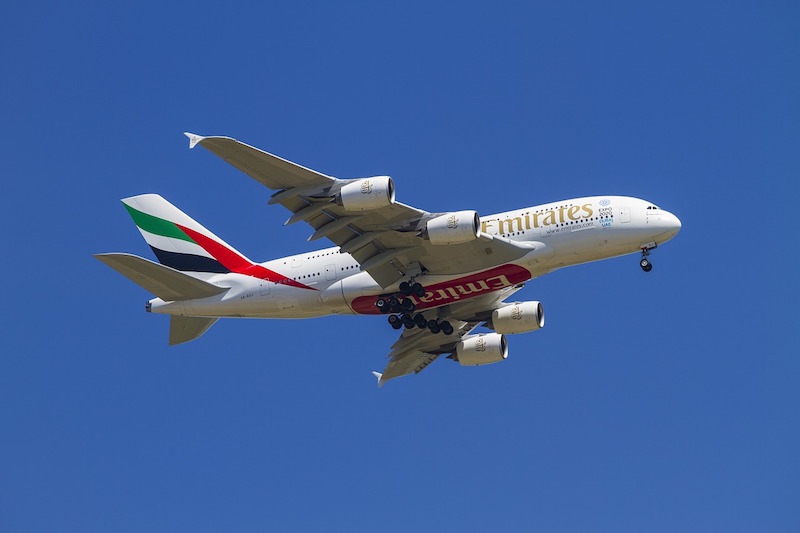 Trivia: Safe Travel Barometer was launched this year to help travellers monitor health and safety measures of travel suppliers such as airlines, airports, and hotels. It aims to inform travellers in their decision-making when it comes to travelling amidst new normals during the pandemic. If you'd like to observe safe travels, check out the Safe Travel Barometer website here. 
Other notable airlines that have ranked for safe travels are Etihad Airways, Qatar Airways, and Singapore Airlines. Curious as to what else made it to the Barometer's top 10? Check out the November 2020 results below:
Top 10 airlines and their safe travel score
Emirates – 4.4

Etihad Airways – 4.3 

Qatar Airways – 4.2

Singapore Airlines – 4.1

Iberia – 4.1

Vistara – 4.1

Air France – 4.1

Air China – 4.1

Lufthansa – 4.1

Delta Airlines – 4.1
Also read: 11 Best Countries with Long-Term Visas for Digital Nomads
This list will most certainly serve as everyone's guide when they have to travel for business in the near future. We still discourage leisure travel abroad as of the moment, but we're sure that when we can travel for vacations again, our top picks will be these leading airlines that observe the best health and safety protocols.