Mark Twain was right when he said "Mauritius was made first, then heaven, and that heaven was copied after Mauritius." If you're looking for a respite from the toils of hectic life, Mauritius is without a doubt the place to go! With picturesque blue-green lagoons, diverse cuisine and a relaxed yet vibrant local life, it is easy to fall in love with Mauritius.
The romanticisation of Mauritius is certainly merited for its sublime appeal but hold up – there are some things travel brochures may not tell you.
Expectation: Year-round sunshine paradise!
Ah, Mauritius! A paradise on earth with glistening turquoise waters, royal blue skies and the perfect weather to swim and sunbathe! The beach views of Flin-en-Flac and Grand-Baie are certainly sights to behold.
 Reality: That's not the only thing that will blow you away
Avoid the wet cyclone season from January to March and extremely windy east coast in July and August. The best time to visit Mauritius is between May to December when the climate is cool, dry and sunny. Do take note of the weather before you plan your travels!
Expectation: I have all my summer essentials ready!
You have your sun lotion, shades, swimwear and cute summer outfits all ready for the summer!
Reality: It might just be winter…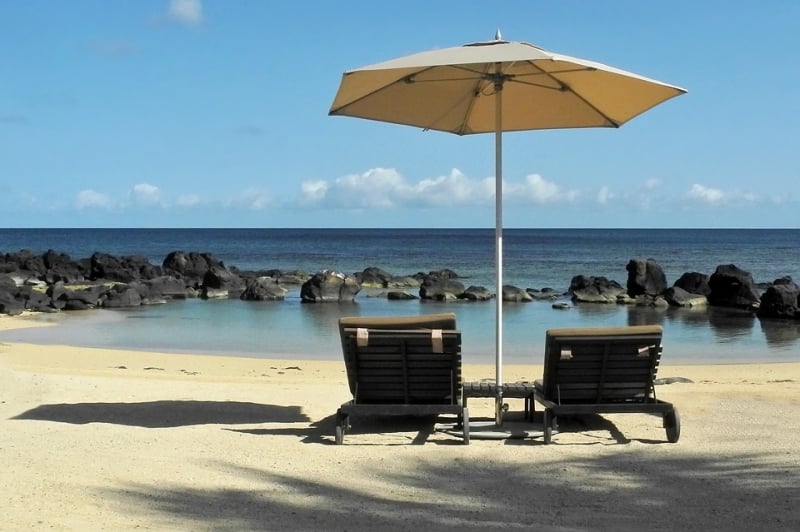 Yes, there's winter on this tropical island! A dry winter, that is. There are two seasons in Mauritius: a warm humid summer from November to April, and a cool dry winter from June to September.
July is typically the coldest month of the year with temperatures averaging 20°. During its winter months, don't forget to chuck a jacket or scarf in your luggage before your travel as it might get a bit chilly!
Expectation: Everyone speaks English in Mauritius
Surely, everyone speaks English! English is generally accepted as the official language of Mauritius.
Reality: Creole or French is a more commonly spoken language
It's true that most people are fluent in English but Mauritian Creole is a more commonly spoken language. The two languages are often interchangeable in accordance to different situations.
Whereas the language of the government and administration is mostly in English, the media and literature are primarily in French. So don't be surprised when you browse through the TV channels in your hotel room – they're mostly in French!
Expectation: Enjoying a nice dinner out
You're hungry and wish to grab some food for dinner…
Reality: Most restaurants are closed at night.
Unfortunately, most restaurants close early in Mauritius. Normal working hours in Mauritius are 9am to 5pm from Monday to Saturday. Some shops are opened on Sundays and public holidays but only till noon. Most Mauritian resorts are all-inclusive so you can easily grab dinner at your accommodation!
Restaurants are also not opened all days in a week. For instance, shops do not open in Rose-Hill, Curepipe and Quatre on Thursday afternoons.
Expectation: I'm going to eat exotic Mauritian food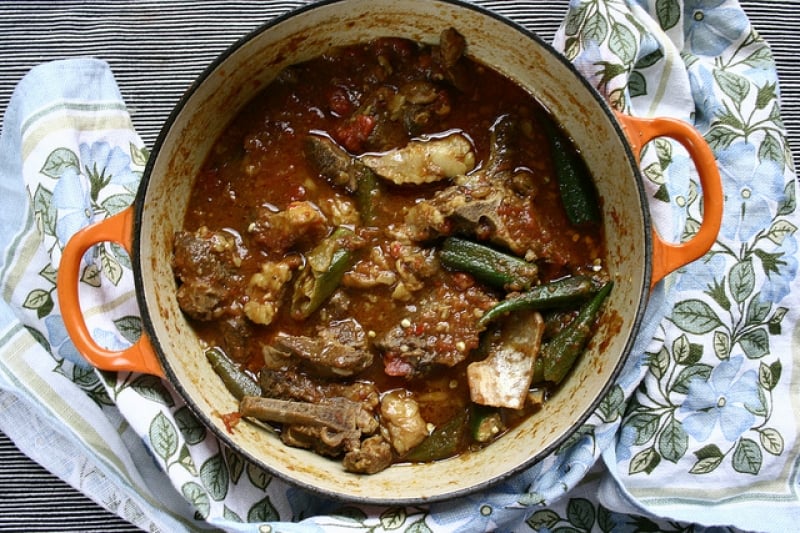 You're in a foreign land – of course, you're going to try the exotic local food like dholl puri and Mauritian duck curry!
Reality: The taste might be all too familiar…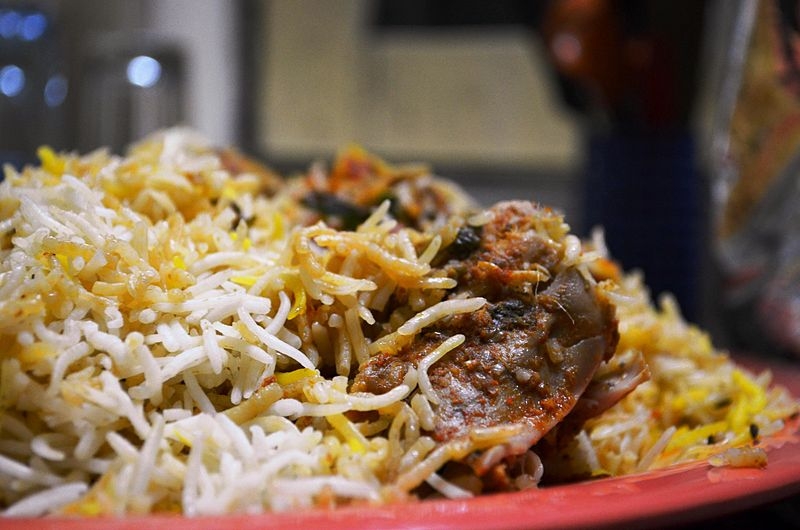 See that biryani? Yup, it's also Mauritian cuisine! Mauritian food is an amalgamation of Indian, European and Chinese cuisines. Culinary traditions are inspired from the colonial period as well as former Indian and Chinese migrants in the 19th century. From dhal puri (flatbread) to dim sum, there's a multitude of cuisines you can choose from to suit your palate!
Expectation: It's ALL about the beach life in Mauritius
Mauritius' beautiful beaches are certainly a huge enticement for travellers who yearn for a rejuvenating getaway. What more can you ask for than a beautiful sea view of turquoise blue as you soak up the sun?
Whether the vast amount of water activities, a soccer game with the locals, or simply catching some rays, the highlight of Mauritius is undoubtedly its beach life!
Reality: There are many other things you can do!
The beach life is great and worth raving about but there are many other attractions to explore in Mauritius! First up, take a visit to the Sir Seewoosagur Ramgoolam Botanical Garden.
What started as a humble garden by Mahe de Labourdonnais during the French occupation in the 1720s, the Sir Seewoosagur Ramgoolam Botanical Garden is now home to the most beautiful tropical botanical species in the world. It is also the oldest botanical garden in the southern hemisphere. You'll be bowled over by the amazing variation of palm trees, spice garden, giant tortoises, bird life and giant water lilies!
Next, explore the Seven Coloured Earths! A small area of sand dunes comprising seven colours (red, brown, blue, violet, yellow and green), the Seven Coloured Earths is also a popular tourist attraction located in the Chamarel plain of the Riviere Noire District in south-western Mauritius. A sight like no other, the striated colours of the Seven Coloured Earths will definitely intrigue you!
The Tamarind Falls (also known as 7 Cascades) is a must-go destination featuring one of Mauritius' most beautiful Canyons of the island situated on the central plateau. The Tamarind Falls promises not only spectacular views of 11 waterfalls and multiple jumps but also exotic nature and wildlife near the small village of Henrietta. The full day hike up to Tamarind Falls is fun and suitable for all. It's not just about the beach life in Mauritius!
Mauritius is unmistakably a paradisal destination and a bucket-list destination for many, but the romanticisation of the place has disarticulated us from a few unknowns and realities.
Debunking some myths and knowing more about Mauritius is sure to help you manage some expectations to ensure a smoother and happier journey!