The latest streaming service made available in Singapore, Disney Plus already has more than 100 million subscribers worldwide. If you have a Disney Plus subscription, you'll understand the pain of having to pick a show from the variety of titles available. Well, we're here to help. From old classics to new originals, we've put together a list of the best Disney Plus TV shows and movies available. Happy binging!
Also read: 15 Best Feel-Good Movies to Watch on Netflix Right Now
12 of the best Disney Plus TV shows and movies to watch
1. High School Musical: The Musical: The Series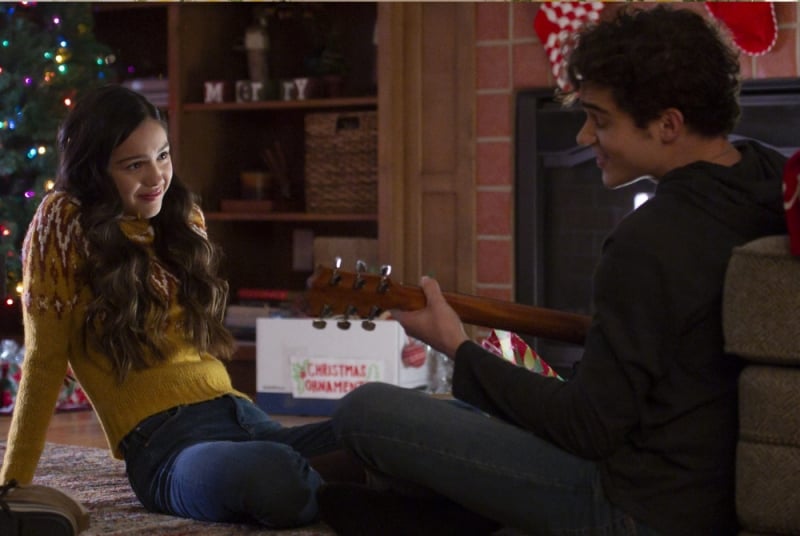 If you were a die-hard High School Musical (HSM) fan, you should try watching the new series based on the popular HSM franchise. Filmed in the same location as the HSM movies, HSMTMTS is about a group of theatre students in East High who are staging a production of the original HSM film. The Disney Plus original also stars Olivia Rodrigo –– yes, the breakout singer behind chart-topper 'Driver's License', and the inspiration behind the song, Joshua Basset. 
2. The Resident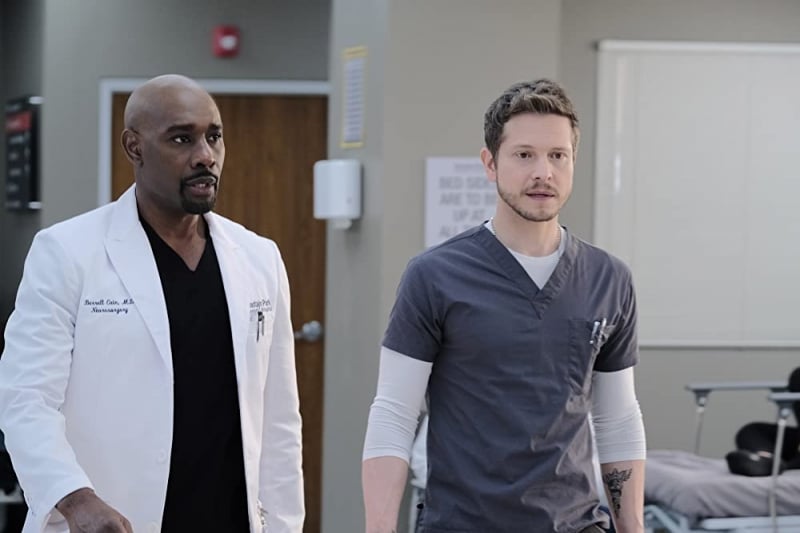 Sworn off hospital dramas because of the heartache Grey's Anatomy has put you through? Don't worry. This show focuses more on the issues that go on behind-the-scenes of a private hospital, including topics such as power relations and corruption. While all the doctors in Grey's Anatomy are portrayed as passionate and selfless, this is definitely not the case for The Resident. The show features Matt Czuchry as the brazen yet righteous Doctor Conrad, and Emily VanCamp as Nurse Nic, his on-off girlfriend. The pair work to make things right in a hospital led by corrupted higher-ups.
3. WandaVision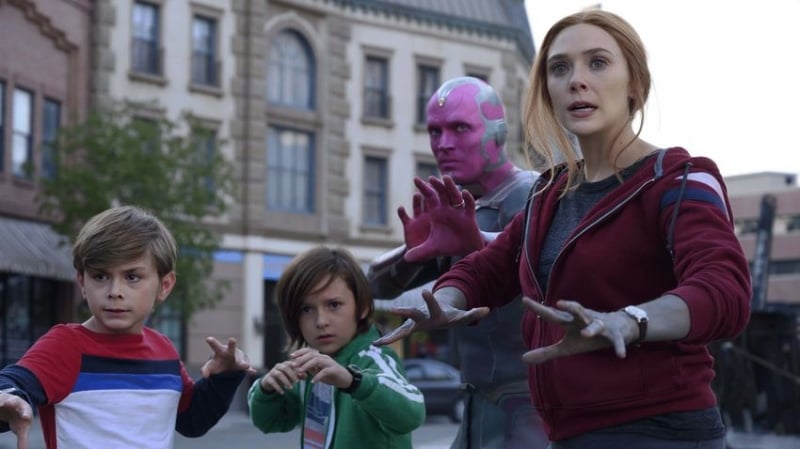 Of course, we had to include the most successful Disney Plus TV show thus far. A spin-off series from the Avengers franchise, WandaVision stars two of the heroes from the iconic Avengers assemble –– Wanda Maximoff, aka Scarlet Witch, and Vision. While the first few episodes will have you scratching your head, completely perplexed as to what's going on, everything becomes clearer in the later part of the show. The episodes in the series are also based on popular American sitcoms such as The Brady Bunch and Modern Family! It's definitely a refreshing watch from the Marvel universe.
4. The Falcon and the Winter Soldier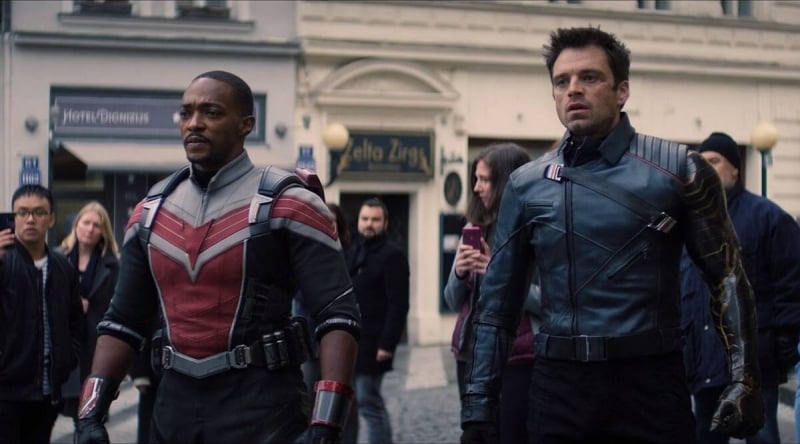 Disney Plus' latest original is another show from Marvel. The Falcon and the Winter Soldier features Sam Wilson and Bucky Barnes from the Marvel Cinematic Universe. The show explores the journey taken by these two after the distressing events of the last Avengers movie. (P.S. if you haven't watched the iconic Avengers Endgame yet, it's time.) The Falcon and the Winter Soldier gives both characters the screen time they deserve and also gives the audience more insight into their background. It's definitely a gripping series for Marvel and non-Marvel fans alike.
5. The Princess Diaries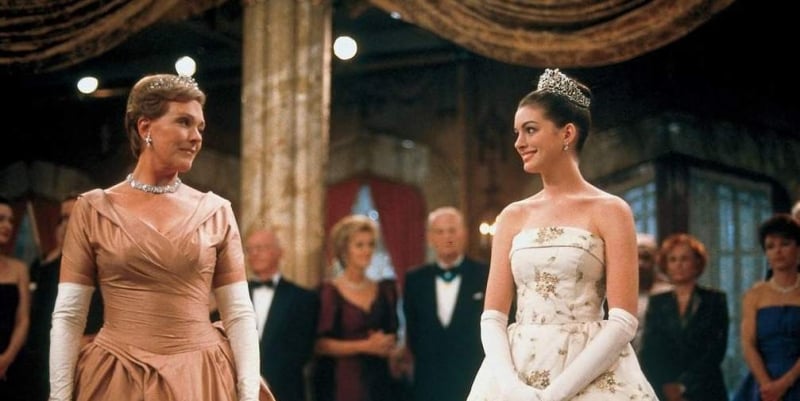 For a good throwback, there's nothing better than the classic Princess Diaries rom-com. Arguably Anne Hathaway's finest work (in my opinion, at least), the movie tells the story of a teenager finding out she's the princess of a small state named Genovia. The hilarious transformation of Mia from a clumsy and awkward teen into a charming princess will keep you thoroughly entertained. Based on the novel by Meg Cabot, this movie was a favourite of mine when I was younger. It's still something I watch whenever I'm in the mood for something lighthearted!
6. Revenge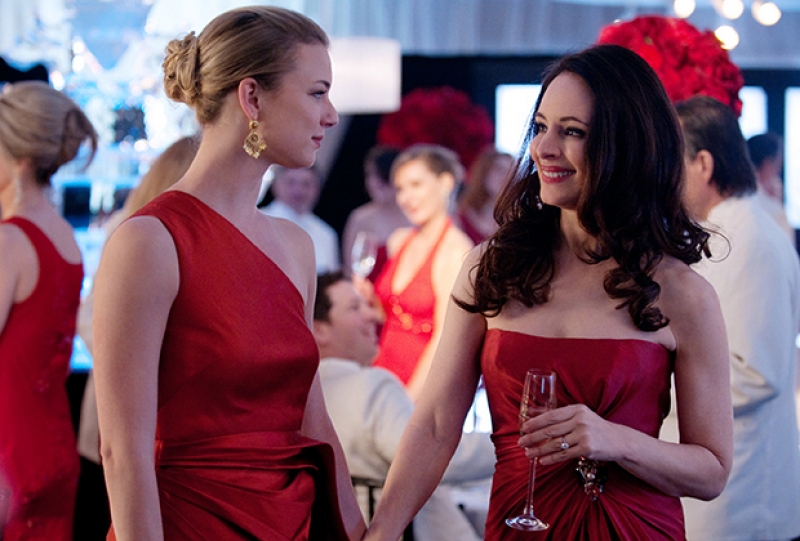 Who doesn't love a show where the entire premise is based on the protagonist taking revenge on all who have scorned her? Okay fine, it's actually deeper than that. The series is about a girl who has made it her life's mission to take revenge on a wealthy family that framed her late father for treason. After becoming an adult, she takes on a new identity and befriends the family while plotting to take them down. The Disney Plus TV show features an extremely attractive cast, with Emily VanCamp and Josh Bowman as the main characters. Don't be surprised if you binge-watch an entire season within a day or two, because that's what I did.
7. Hamilton: An American Musical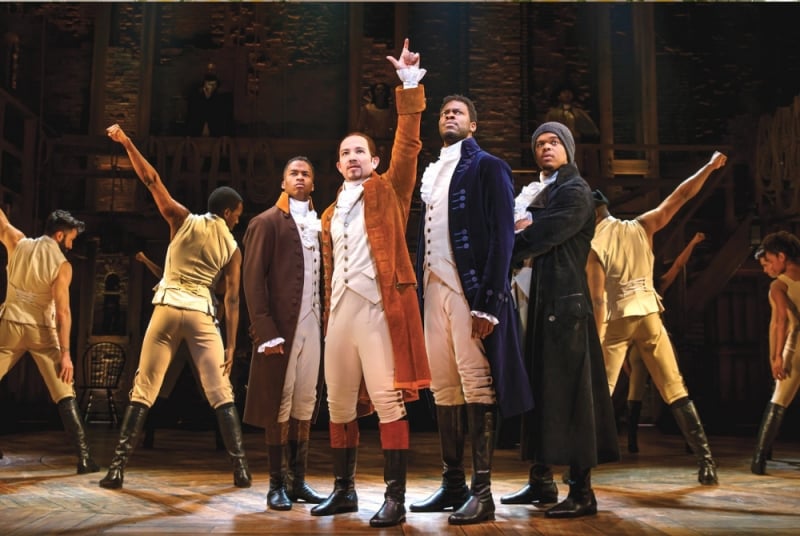 Didn't manage to catch the hit musical Hamilton on Broadway? You can now view it in HD on Disney Plus! The insanely popular musical tells the tale of one of America's founding fathers, Alexander Hamilton, with themes of cultural diversity and representation weaved within. A production by Lin-Manuel Miranda, Hamilton was accorded numerous awards including the acclaimed Pulitzer Prize for Drama in 2016. Trust me when I say the Hamilton soundtrack will be on repeat for the next few weeks after you finish watching the musical. 
8. Ratatouille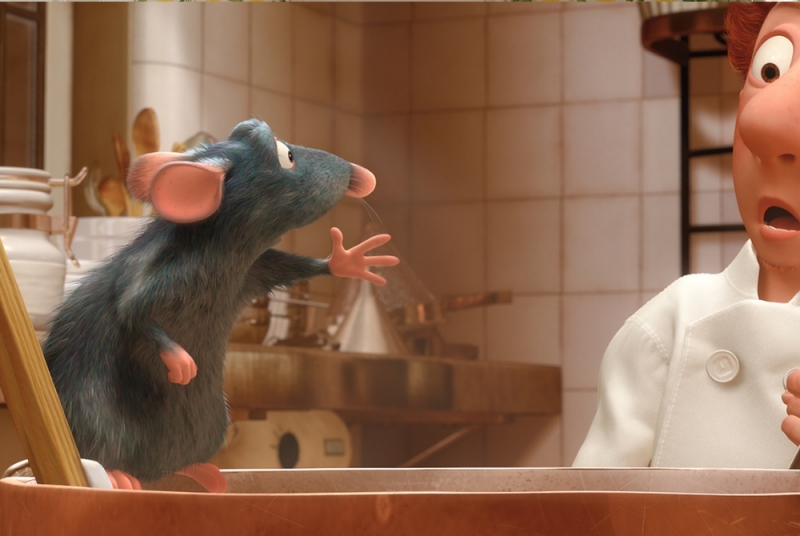 This movie had me convinced that Remy the rat was a better chef than all the Michelin-starred chefs in the world. The animation, storytelling, and graphics in this 2007 film were definitely ahead of its time. Ratatouille is heartwarming, funny, and entertaining all at once. Told through the eyes of a scavenging rodent, it also makes one appreciate food and eating so much more. After watching this Disney Plus movie, you'll be dying for a trip to Paris to dine in one of their renowned French restaurants.
9. Fresh Off the Boat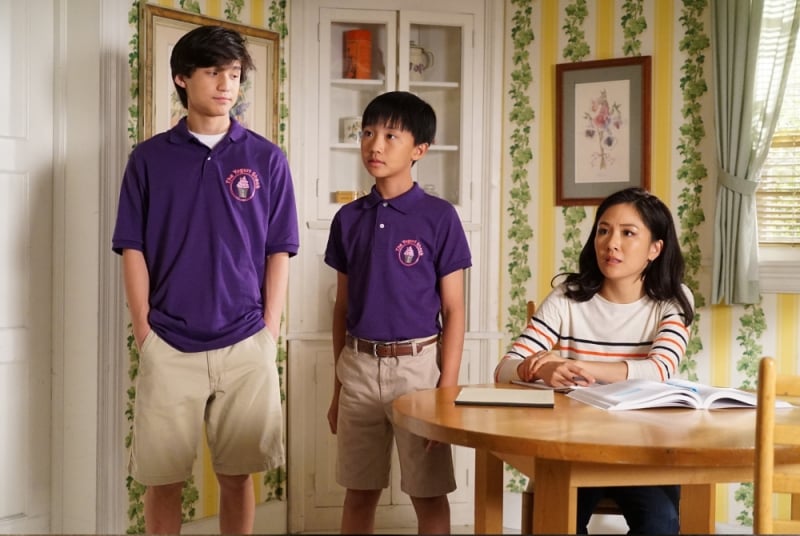 Asians will appreciate this comedic series about an Asian-American family living in the United States. Narrated by one of the children, Eddie Huang, the show is based on Huang's autobiography that was released in 2013. While the show will have you laughing non-stop, it also tackles salient topics such as race and identity. The six-season series stars Randall Park as Eddie Huang and Constance Wu as his wife, Jessica. It's one of the many Disney Plus TV shows to put on when you're in the mood for a good laugh.
10. High School Musical 1, 2, 3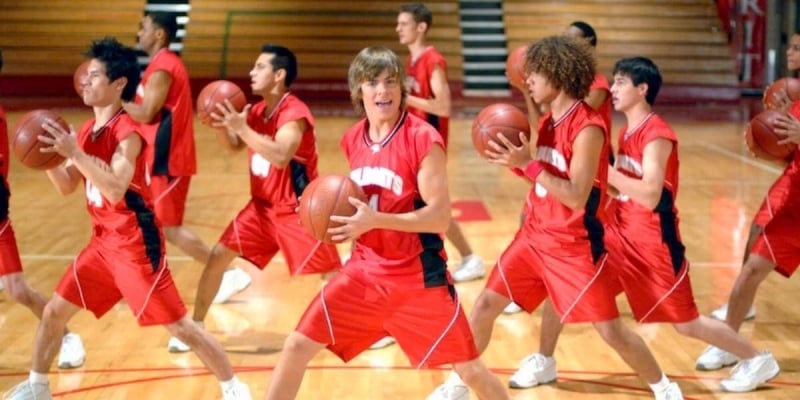 If you thought I was going to include the HSM spin-off series but not the original HSM movies, think again. These movies impacted an entire generation of young children –– myself included, who will always think of Troy and Gabriella as relationship goals. I don't know how they did it, but every song is unbelievably catchy, to the point where I still remember all the lyrics from each song up till today. If you haven't watched the movies yet, all three are now available on Disney Plus. It's never too late to hop on the High School Musical train.
11. Gordon Ramsay Uncharted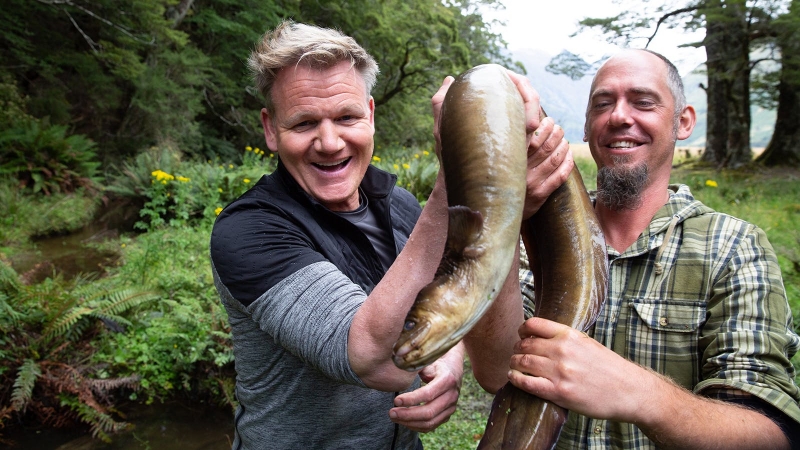 Used to watching Gordon Ramsey spewing expletives at amateur cooks on MasterChef and Hell's Kitchen? See a different side of the multi Michelin-starred chef as he embarks on an epic travel adventure around the world. Ramsay immerses himself in the world's different cultures as he takes inspiration from their diverse cuisines. He also takes part in thrilling adventures –– from jumping out of a helicopter to wading through waters with poisonous snakes. It's one of the Disney Plus TV shows that will have you on the edge of your seat!
12. Soul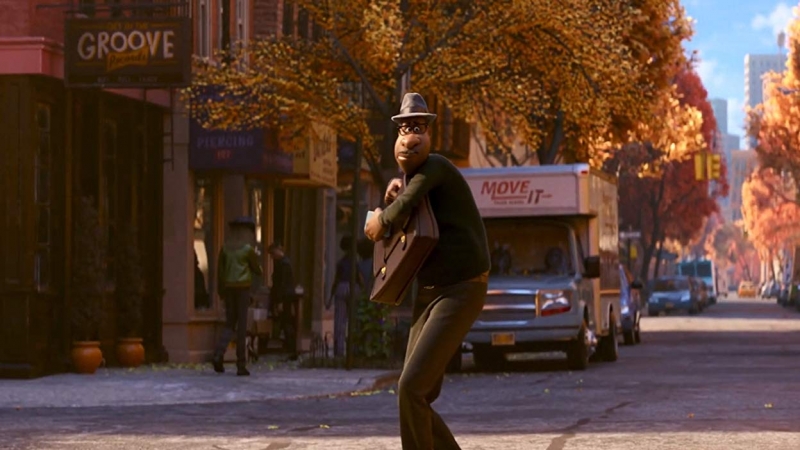 Not gonna lie –– this moving animated film had me in tears. Soul tells the story of a man who, on his way to becoming a professional jazz player, finds his body and soul being separated after he loses his life. With Jamie Foxx as the leading voice actor, Soul is a movie of many layers that will really have you thinking about the significance of life. While the movie is meaningful, it also has its fair share of comedic moments just like every Disney animation. Soul is also Disney's first animated movie featuring a predominantly Black cast.
Also read: 12 Movies & TV Shows That Will Inspire You to Be A Better Person
And that's it –– 12 incredible Disney Plus TV shows and movies that you should add to your must-watch list. Don't forget to let us know your favourites by tagging us on Instagram and on Facebook! 
---
All images are credited to IMDb.