Our longing for Taiwan just skyrocketed to a whole new level now that the nation has revamped its EasyCards to Sailor Moon sticks! If you haven't been to Taiwan, its EasyCards are basically transportation passes you can swipe in the subway, bus, and even cabs for easy transactions. But thanks to the anime makeover, Taiwanese commuters can kiss the EasyCard goodbye in favour of Sailor Moon's iconic weapon that conjures the Moon Healing Escalation attack! 
Also read: 10 Helpful Sanitation Items to Shop Online In Case You Need to Travel This Pandemic
Sailor Moon sticks as EasyCards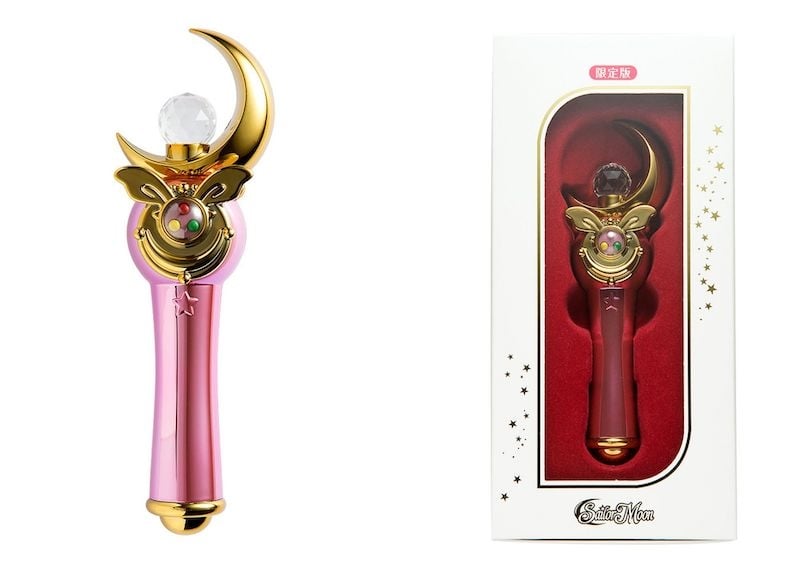 These Sailor Moon sticks that function as EasyCards can be pre-ordered from the Momo online shop until 24 Jan 2022. They are priced at NT$1,799 (US$65.20).
Cute, magical, and pink, these EasyCard substitutes can be used not only to pay for fares, but also to shop at minimarts, department stores, and other retailers in Taiwan. To add to its enchanting appeal, the Sailor Moon stick will light up in three colours every time it's being read by a scanner. You might even feel like the lunar heroine yourself!
If you're buying it, you'll be pleased to know that it comes in a neat and cushioned box that you can store it in for when you're not using the stick. Turning it into a display and collector's item isn't a bad idea either. And just to give you a heads up, the Sailor Moon stick will stand out whenever you bring it along as it measures 18 centimetres long. 
This EasyCard alternative may be expensive, but think about how this could double up as a prop during Halloween. You won't always need to travel to Taiwan just to use your transportation pass anymore!
Also read: Best 'Emily in Paris' Filming Locations in Season 2 You Need to See IRL
So, how about it? Would you buy a Sailor Moon stick EasyCard the next time you're in Taiwan? We have to admit, we're super tempted!
---
All images credited to Momo Shop | Official Website