With century-old palaces and stately buildings in its skyline, London is a city that looms large with its ancient history. Yet here are also some of the things that come to mind when you think of London: fish and chips, tea, double-decker buses, pub crawls, British pop stars. 
Anyone who visits the city is bound to find a heady mix of the old and the new. From grand castles to world-renowned art galleries to afternoon tea rooms, we've put together a list of top picks for things to do in London on your very first visit.
Also read: 8 Places You Must Visit in the United Kingdom
1. Savour culinary delights at Borough Market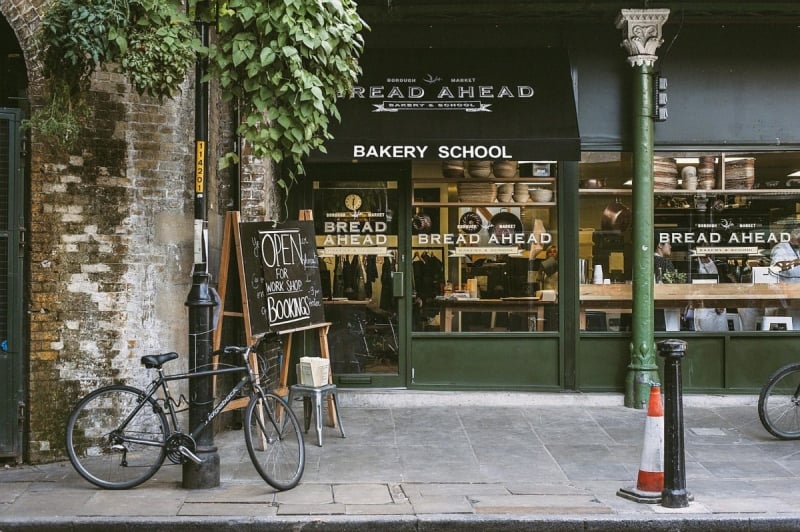 Don't eat bangers and mash every day! Follow the locals to this award-winning market that has been up and running since 1756. 
Dropping by Borough Market is a good way to narrow down your food crawl to a consistent spot with diverse choices. Here, you can taste a world of flavours as local and international cuisines come together. The market traders are incredibly passionate about their food, serving up everything from glistening oysters to salted caramel doughnuts. 
As soon as the delicious smells reach you, it's so tempting to rush to a stall and just dive right into it! But try to stroll around the market before deciding on anything first. 
2. Hit the pubs at Camden 
Shake up your checklist of things to do in London by joining a pub crawl! With a group of travellers from all over the world, you'll visit many famous watering holes around Camden such as The World's End, which was once the biggest pub in Britain. 
Embarking on a pub crawl definitely isn't for everyone. But for those who do like their booze, few experiences will acquaint you with London faster than getting up close and personal with its nightlife. 
3. Observe the Changing of the Guard at Buckingham Palace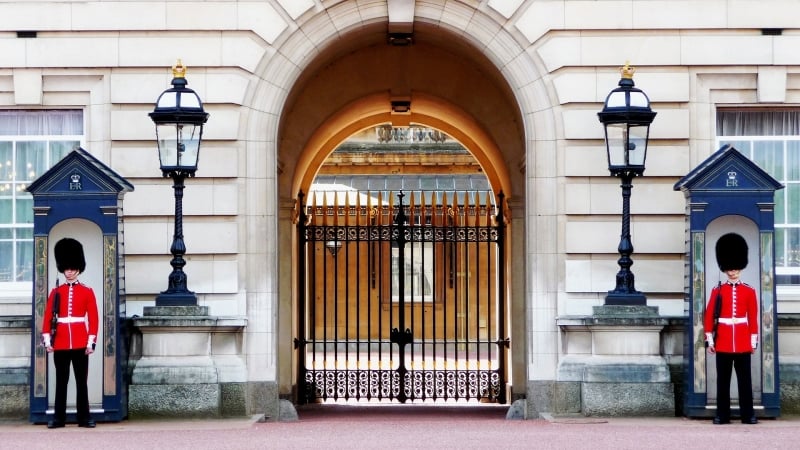 Spot the distinct regalia of soldiers in red tunics and bearskin hats in Buckingham Palace, which acts as the official royal residence of the Queen of England. 
The Changing of the Guard marks the official replacement of the foot guards with the new soldiers. Tourists who come to Buckingham Palace for this ceremony are treated to an impressive display of fanfare, as the guards march in a formal procession set to music.
Weasel your way through the crowds for a decent view of the courtyard. Manage your expectations though, because it can get dizzyingly busy right before the ceremony. The official exchange of the guards takes place at 11am; exact times may vary, depending on the Palace.
Also read: What to Expect When Travelling to London: Expectations vs Reality
4. Take in the historic sights around Westminster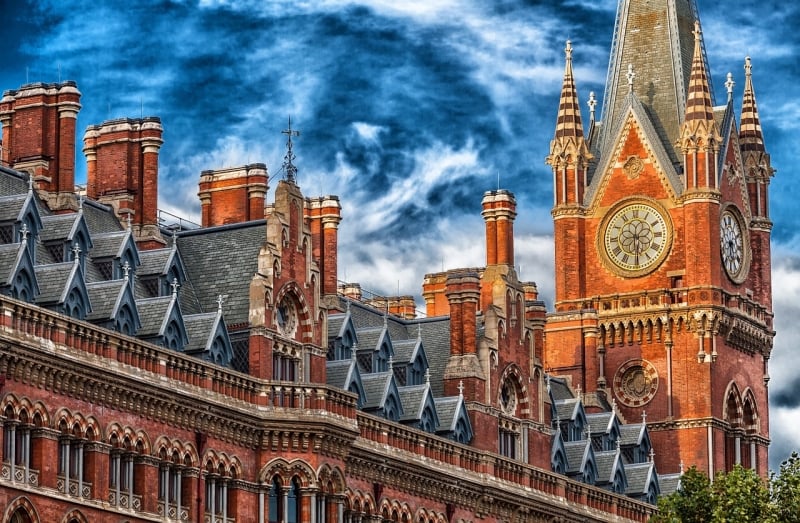 Once you've had your fill of Buckingham Palace, explore the Westminster area. Walk towards Westminster Abbey, a magnificent Gothic church whose hallowed halls have seen kings and queens and stately figures through all stages of life. It happens to be walking distance to Piccadilly Street, the longest covered shopping street in Britain, and Trafalgar Square, where you can see many Londoners chilling by the fountains or sitting along the steps to the National Gallery.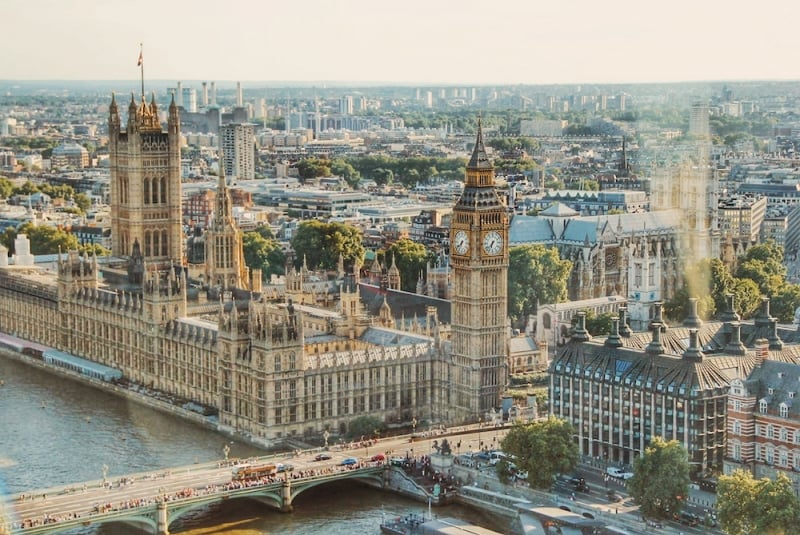 Head towards Parliament Square where you can soak up impressive views of the Houses of Parliament, as well as the iconic clock tower at the north end, the Elizabeth Tower, whose bell locals fondly call Big Ben. 
5. Enjoy the famous artworks at free museums 
It's hard not to get starry-eyed when you see Van Gogh's Sunflowers at the National Gallery, along with paintings from Da Vinci, Matisse, and Picasso. Want to know the best thing about London museums? You can enter most of them for free!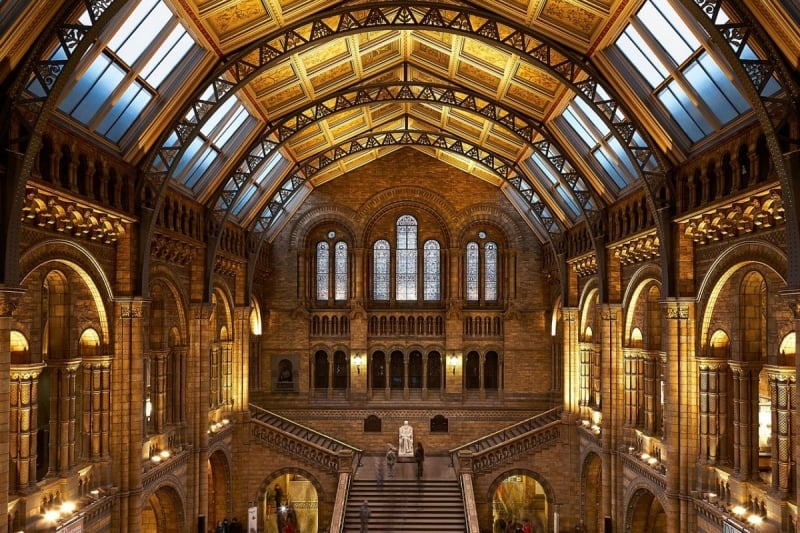 Find over 120 Egyptian mummies and their coffins at the British Museum. Gaze up at massive bones of a blue whale at the Natural History Museum, most famous for its dinosaur fossils. Revel in the grand decorative arts collections at the Victoria and Albert Museum, or swing by Tate Modern for contemporary pieces. Whatever your hobby, there's a museum that will celebrate it with you. 
6. Shop to your heart's content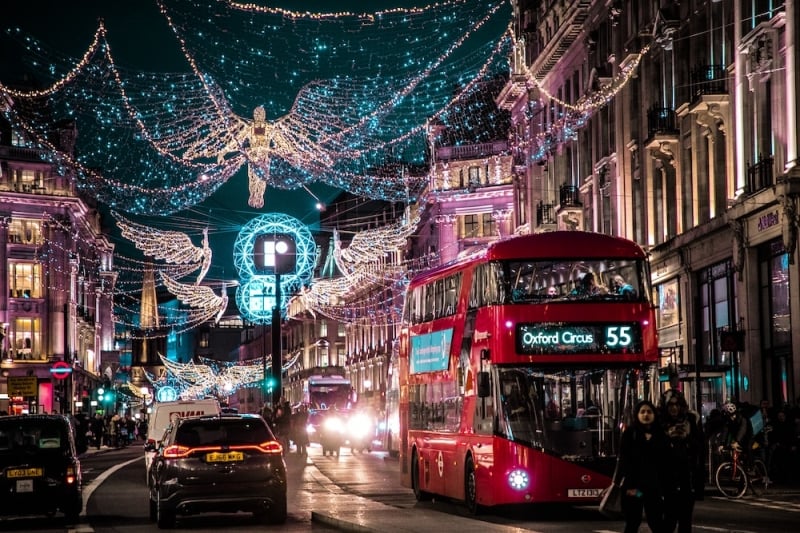 The streets of London are chock-full of boutiques, lurking behind glass displays that seem primed to lure you in. Oxford Street is where you'll come across department stores such as Debenhams and Selfridges, along with big-name brands such as Zara, Nike, Topshop, and the Apple Store. Head to Covent Garden if you're in need of menswear, vintage clothing, handmade accessories, or quirky gifts that you can take home. Of course, if you truly wish to treat yourself, there's always Harrod's.
Also read: 8 Best Places for Shopping Fanatics in London
7. Have afternoon tea in charming rooms
Fancy a cup of tea? If you feel tired from traipsing around London, step into a cosy tea room where you can wind down with a midday cup. Lather thick clotted cream and jam over freshly baked scones before washing them down with a refreshing brew. 
Visit Dominique Ansel Bakery in Belgravia for a garden-inspired take on this English ritual, where the delicate confections are shaped like flowers in bloom. 
Alternatively, drop by the famous Mayfair restaurant Sketch for a tea room with pink walls and decor worthy of a Wes Anderson film. You'll have enough Instagram-worthy shots to decorate your feed for days! 
8. Step back in time at a medieval castle
Truth can be more fascinating than fiction sometimes, and no other family embodies this saying quite like the British monarchy. On the north bank of the River Thames stands the Tower of London, a medieval fortress that once doubled as a prison and gained notoriety for its "Bloody Tower." From hosting the Crown Jewels to grisly executions, this castle offers a glimpse into the glorious, often dramatic lives of England's former rulers. 
Going beyond Central London, Henry VIII's Hampton Court Palace in Surrey is another castle known for its opulence and intrigue. And the gardens are just massive! 
Also read: 20 Impressive Castles in England You Should See 
9. Watch a show on the West End 
Out of all the fun things to do in London, this is one experience you should not miss! Theatre is essential to British culture, and it's forbidden to leave the city without attending a knockout show on the West End. 
Okay, we made that last part up. But really, you should watch one! From laugh-aloud comedies to glitzy musicals to electrifying dramas, these show-stopping productions will make you laugh, cry, sing, and stomp your feet in one magical evening! 
Some award-winning shows you'll have to book several months in advance, as with Hamilton and Dear Evan Hansen. Other long-running musicals such as The Lion King, The Phantom of the Opera, and Wicked are waiting for you to grace their seats any time of the year. Soon, you'll be humming their songs all the way home. 
10. Spend a beautiful afternoon at the park
Maybe you've caught the Tube during rush hour, or the crowds at Buckingham Palace were just too much that day. Amid the haste of a city that keeps on moving, sometimes what you need is a place where you can stand still. Smell the roses. 
Take a relaxing stroll along the tree-lined pathways at Regent's Park. Find solace in the ornamental Italian Gardens, flowerbeds, and elegant fountains of Kensington Gardens. Stop for a picnic at Hyde Park and come around the corner, where, at nightfall, the Wellington Arch takes on an otherworldly glow. 
Also read: 8 Best Picnic Spots in London Besides Hyde Park 
11. Sail on a cruise along the River Thames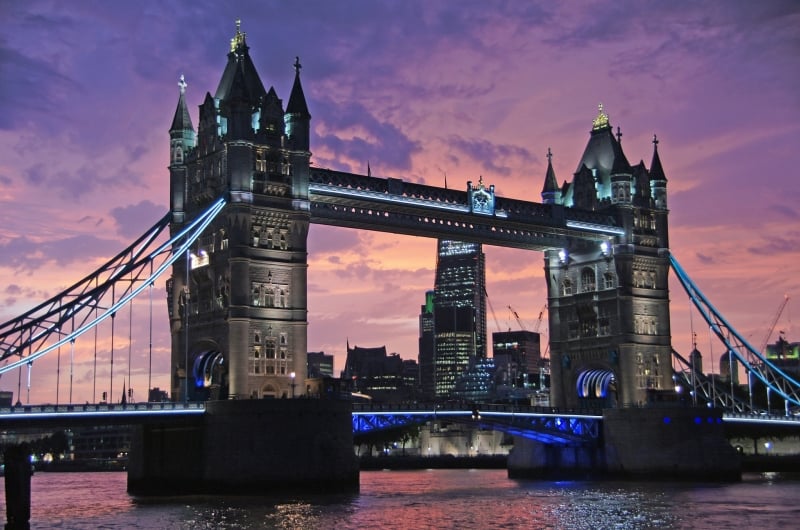 One of the best things to do in London is explore the city through the River Thames. By hopping on a sunset cruise, you'll catch breathtaking views of landmarks like the Houses of Parliament and Big Ben. This also rewards you with a unique perspective of the Tower Bridge, arguably the most distinct symbol of the city. It's a spectacle to behold in the evening, as the suspension bridge and two towers shine with brilliant lights. If you're lucky, you might see two halves of the bridge lift just as your vessel sails under it! 
12. Feel like a wizard on platform 9 ¾ 
As soon as you see that luggage trolley jutting out of the wall, it's as if not a single day has passed since the time you first heard the Harry Potter theme song. Just like that, you're back in Hogwarts again! 
Have someone take your photo on Platform 9 ¾ at King's Cross Station, while you live out your fantasy of being a student on your first day of wizarding school — house scarf blowing majestically in the wind. 
For a deeper dive into J.K Rowling's fantasy series, you can still catch Harry Potter and the Cursed Child on the West End or join the Warner Bros. Studios Tour London: The Making of Harry Potter, where the set pieces of the Great Hall and Forbidden Forest will leave you spellbound. 
Also read: Finding Harry Potter, Sherlock Holmes and Neverwhere in London
13. Find great reads at bookshops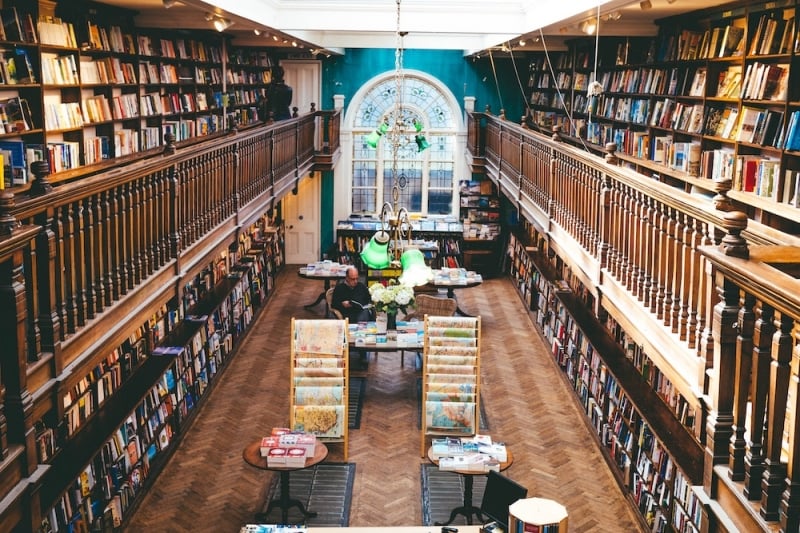 London is every bookworm's dream come true! Whether you're admiring the Edwardian interiors at Daunt Books in Marylebone, perusing rare titles at London Review Bookshop in Holborn, or coming up five floors of books at Hatchards in Piccadilly, these reading dens are their own treasures. 
There's even a floating bookshop called Word on the Water, bobbing along Regent's Canal. Wherever book heaven is, you've just landed in it. 
It doesn't matter if you seek limited editions or titles that can't be found anywhere else in the world; these bookshops will probably have it. Cop a tote bag to case your book haul and hope for the best for your luggage! 
14. Ride the London Eye for scenic views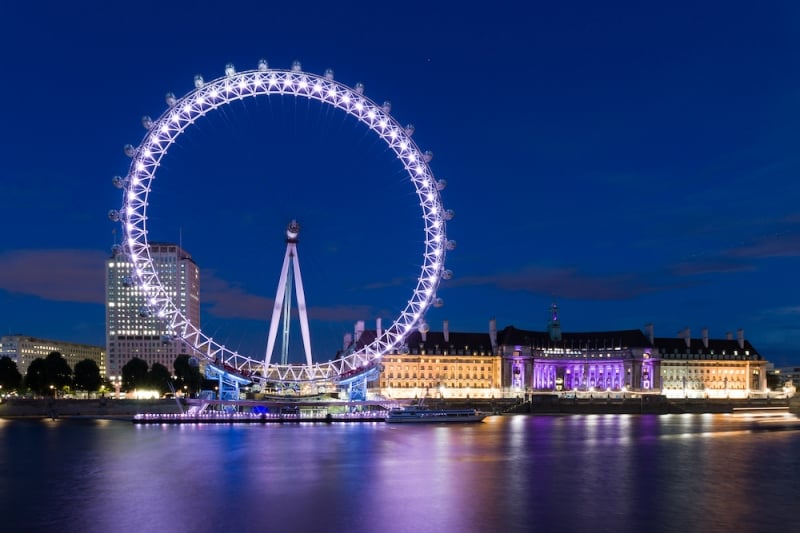 Enjoy 360-degree views of the city when you ride this observation wheel called the London Eye. Each capsule carries up to 25 people and comes with multi-sensory effects, as well as touch-screen tablets you can tap on to learn more about the places you see. 
Whether it's your first or last day in London, this is one of the things you need to do. Don't worry if you're afraid of heights, as the slow rotation of the wheel only moves at 26 centimetres per second. You'll barely feel that you're moving! 
As you salute to a gorgeous view of the city and all of its landmarks, the domes and stately spires lining the sky, you're reminded of just how old this English capital is. Many of these buildings have been standing for centuries and will continue to do so for years. Nowhere else does the largeness of the city seem as apparent or as beautiful.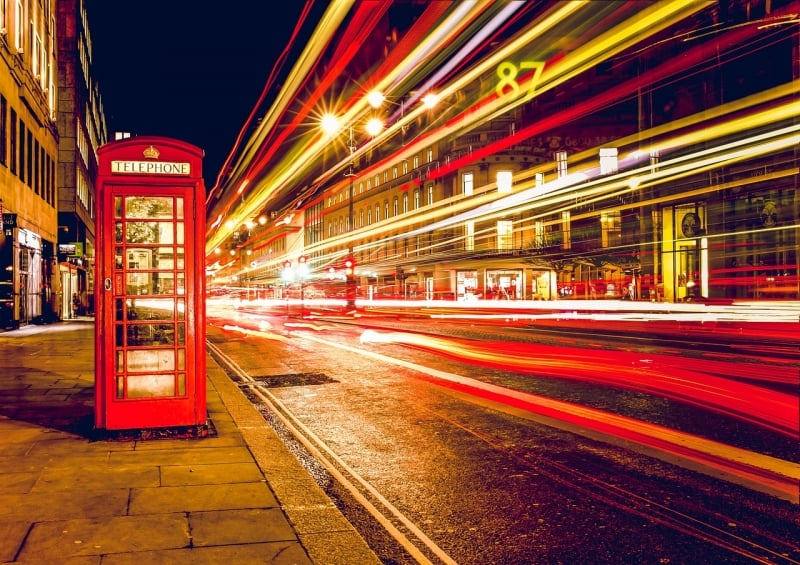 Truly, there's no shortage of exciting things to do in London! In these glittering streets, you won't have to look hard to find that pairing of old-world charm and modernity. All of the surprises will find you, even when you aren't searching for them. 
Also read: Explore Central London With This 5D4N Budget Itinerary
You might have your own experience of England's capital. Tell us all about your London adventures and tag us on IG: @tripzillamag!