Not a lot of people talk about this, but Dubai has its fair share of green spaces too. Its most remarkable one also happens to be the world's largest flower garden. Called the Dubai Miracle Garden, this expansive meadow opens to the public traditionally every year from November to May. It consists of approximately 72,000 square kilometres worth of fragrant blooms — and this year, visitors will find 150 million flowers and more than 120 breeds of flora in the park!
Also read: Post COVID-19 Travel: Emirates Resumes Flights to Dubai
What to see in the Dubai Miracle Garden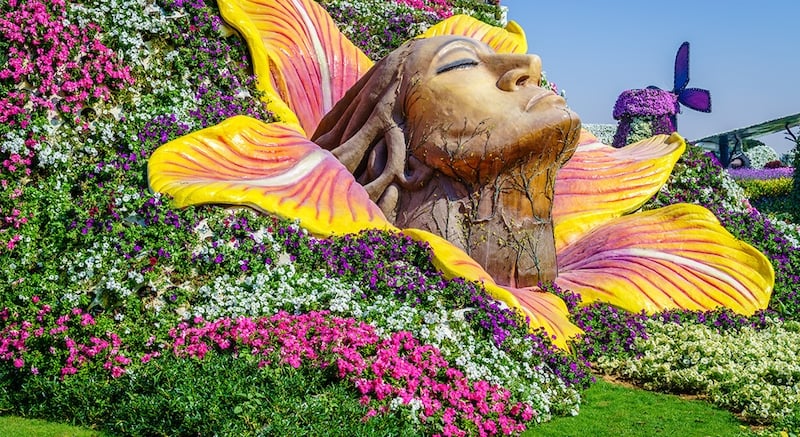 If you're expecting just another flat field of colourful blossoms, you've got another thing coming. The garden is decked in floral arrangements set upon different animated objects. Discover giant 3D animals like cats, swans, horses, and elephants festooned in bright flowers and climbing vines. Even better, the Dubai Miracle Garden features its very own Disney Avenue where guests will be treated to an 18-metre floral structure of Mickey Mouse and an adorable giant teacup attraction that highlights pink and purple flowers.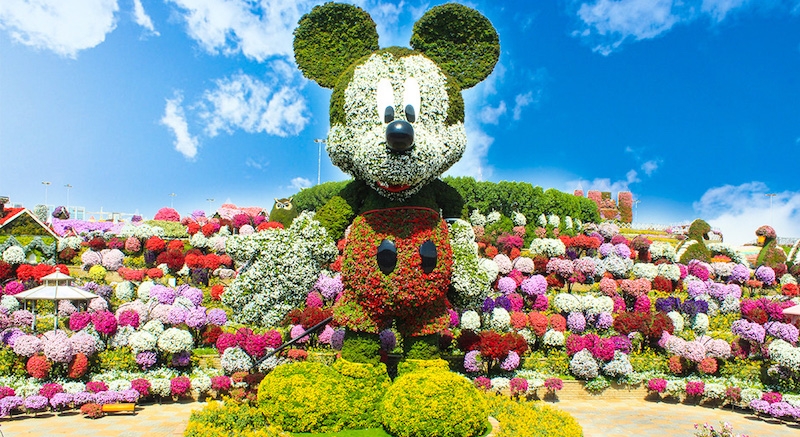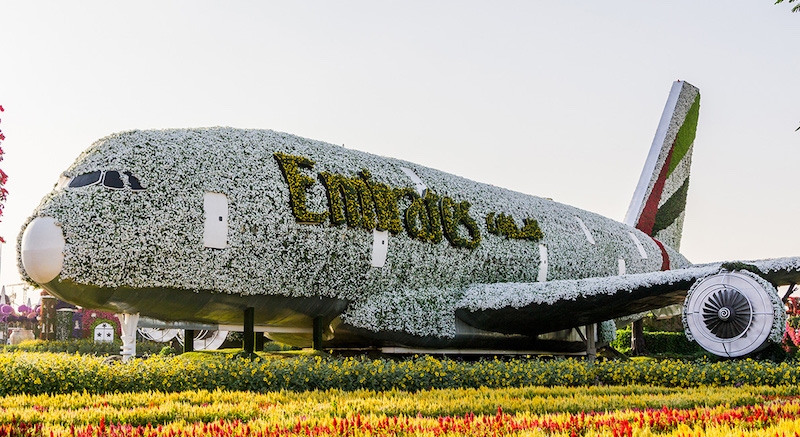 Do you consider yourself a passionate traveller? Then your jaw will drop once you set your eyes on the record-breaking Emirates A380 aeroplane display that's smothered in white blooms. Of course, there's so much more to see: an aerial floating lady, a lake park, heart-shaped passages, castles, and even a "lost paradise" — all of which are decorated with a variety of candy-coloured flowers.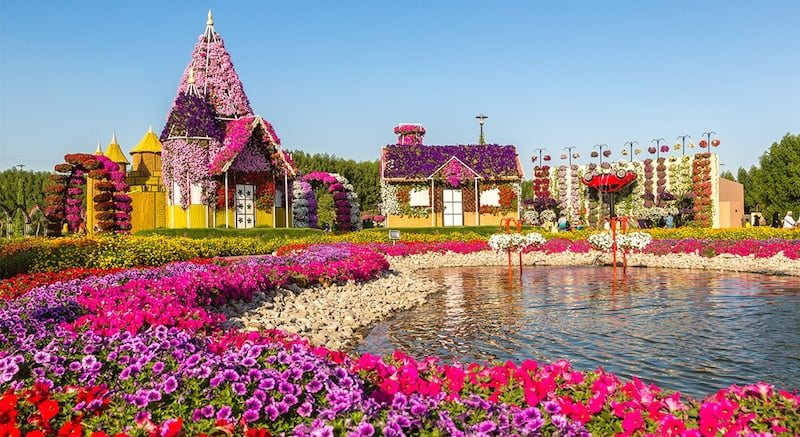 Guests are also encouraged to enjoy a leisurely walk inside the park with its 400-metre track that goes around the premises so that everyone can appreciate the floral artistry. What's more, after experiencing what it's like to be quarantined in the midst of a pandemic, this refreshing outdoor experience is exactly what locals and tourists need!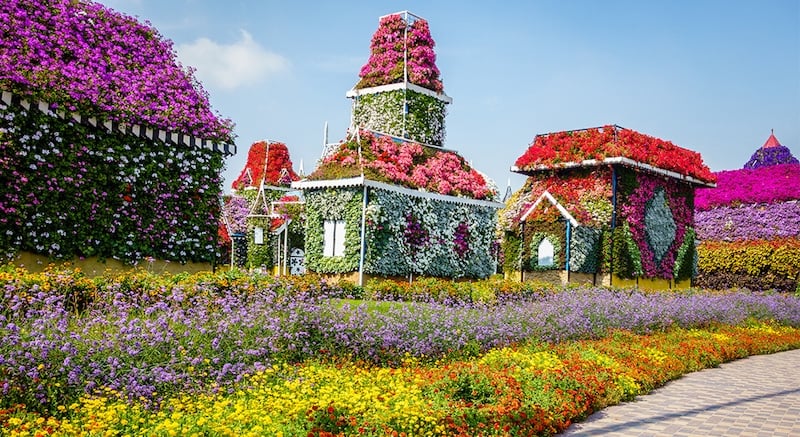 More details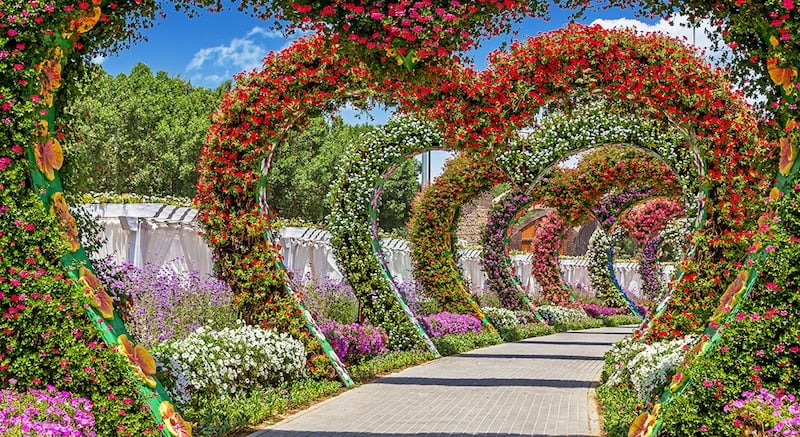 The Dubai Miracle Garden is open on weekdays from 9am to 9pm and extends until 11pm on weekends. Tickets for 13-year-olds and above cost د.إ55  (S$20.45) while tickets for children from three years old to 12 years old cost د.إ40  (S$14.87). 
The park also adheres to strict safety protocols to ensure everyone has a convenient and stress-free experience. For more information, check out the Dubai Miracle Garden's official website.  
Also read: Remote Workers Are Now Welcome to Operate in Dubai for One Year!
What we would give to be able to travel to Dubai right now and visit this magical land that's bursting with flowers at the seams! In case we may not be able to enjoy this ninth season of the Dubai Miracle Garden, it's definitely on our list of must-see places in the years to come. Our cameras are ready!
---
All images credited to the Dubai Miracle Garden official website.