Contributed by Chinito Wander
Travelling to Dubai for a quick vacation was not as cheap as I expected it to be but I was able to budget it. As what other blogs say "Dubai is not a cheap place to visit". I mean, if you ask me, who would not want to lavishly spend a trip there? Dubai is the City of Gold that you can find all forms of luxury. Be it a luxury mall, a 7-star hotel, first-class transportation services, you name it all, Dubai has it! So when you plan to visit Dubai, yes you can budget, but I would advise you to at least splurge a little.
Also read: 10 Reasons Why Dubai is Worth More than a Layover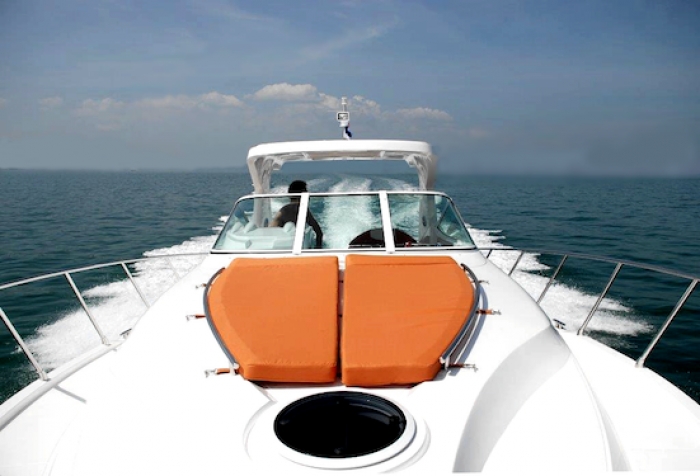 When I visited Dubai last January 2017, I had the opportunity to ride a luxury yacht cruising through the Arabian Sea while witnessing the beauty of Dubai City Lights at night.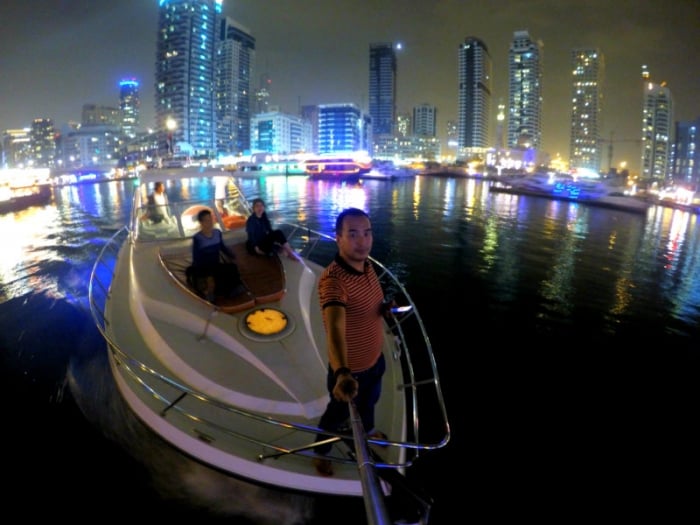 I had actually no idea how much a luxury yacht cruise tour costs when we experienced it. I did not bother to ask, but when I got back to the Philippines, I got curious and researched about it. I found out that for a two-hour yacht cruise tour in a small yacht, the price would be around AED 900-1,500  depending on the agency or company. That's about ₱13,000! Whew! 😅
I was lucky enough that our yacht cruise experience was sponsored and was given to me as complimentary.
Where to try this?
We had this chance to ride with Elite Pearl Charter. Elite Pearl Charter is the UAE Charter Specialist that provides crewed luxury yachts, mega yachts, super yacht charter, sailing yachts and catamarans within the Arabian Gulf. It also offers the finest yachts and boats in the region with most competitive prices and elite luxury services, as well as a free independent and professional advise with personalised friendly service. More details about their contact information will be posted at the end.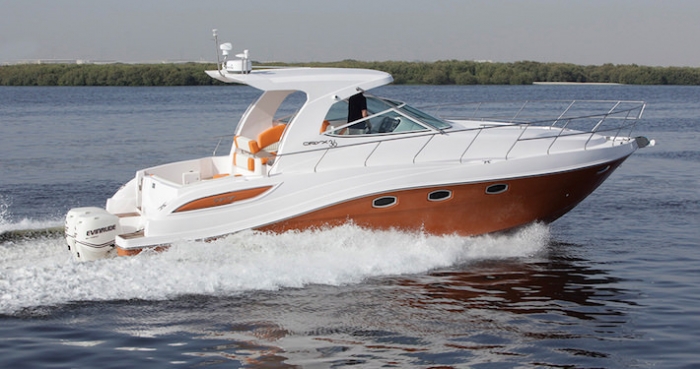 We were only four at that time, so we got the smaller yacht. The yacht we got was the Oryx that could hold up to 10 guests.
The experience
We had the 8-10pm schedule. We boarded the yacht at around 8.15pm at Marina Port. It was a port full of luxury yachts. I felt so blessed that I experienced it for free. I do not even know If I would be able to get this chance ever again.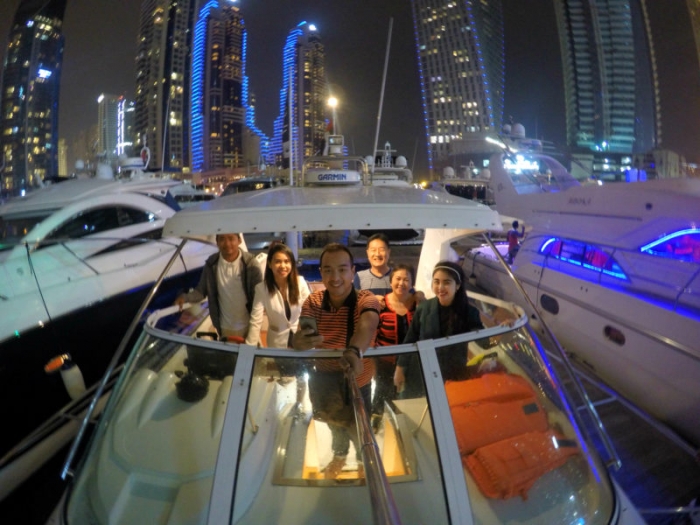 Anyway, when we boarded, we were already so amazed that even with the size of the yacht, it has a superb interior. The rooms look like you're in a hotel suite room. It has 1 master's bedroom, another 2-single bedroom, a dining area, a kitchen and a toilet! All of us were like kids feeling everything in the area!
This is what the interior looks like: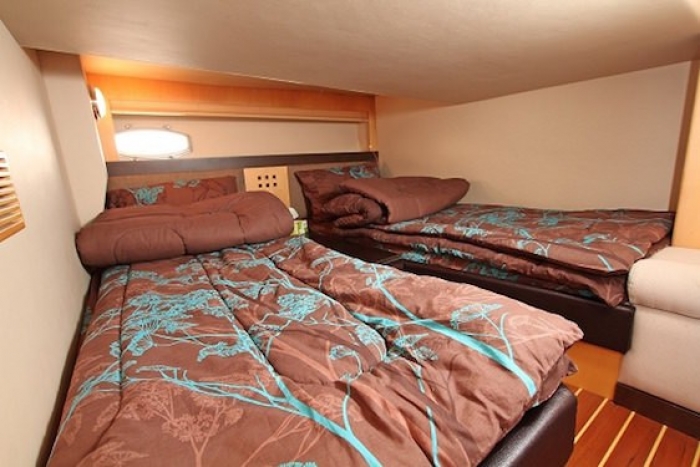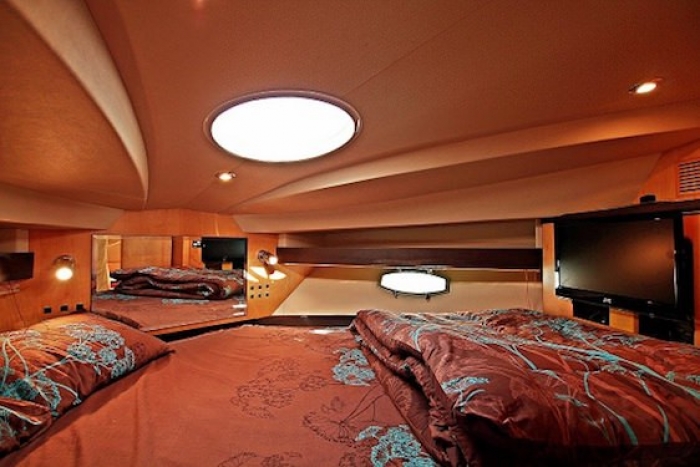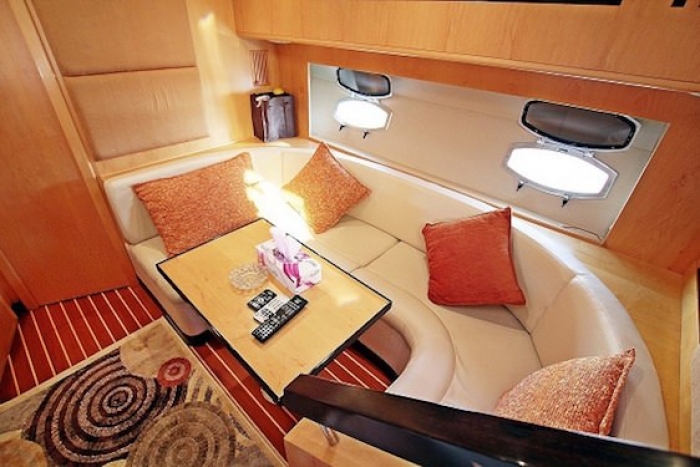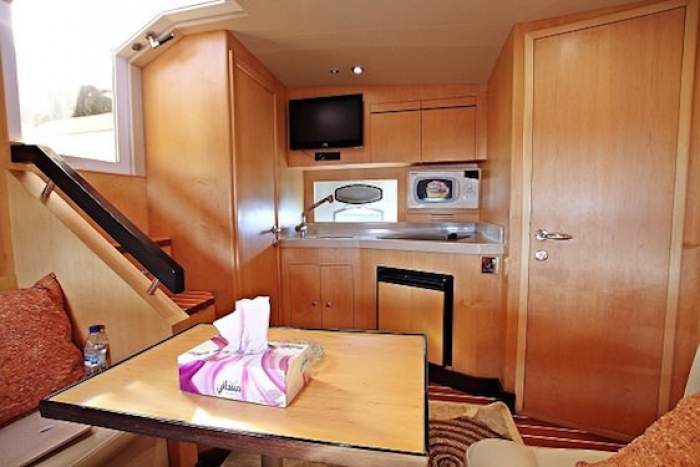 And so our cruise began. The views of the stunning skyscrapers are seen at the sides of the canal while we cruise to the open Arabian Sea.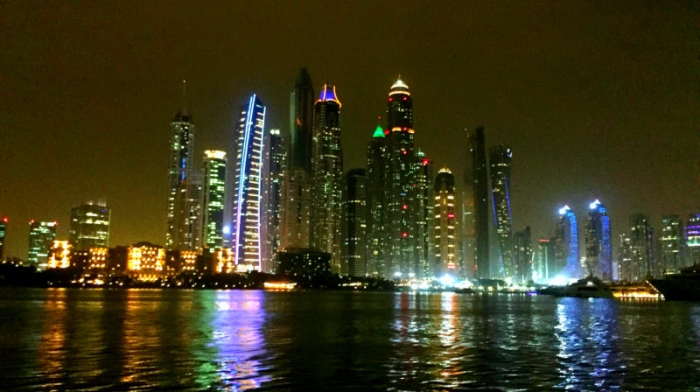 When on board, you can just stare in awe at the man-made scenery. You can bring your own food by the way and even cook at the yacht. But to our surprise, we were also given a complimentary Arabian dinner. We had our dinner at the yacht. Woah! We did not expect that it will be like this.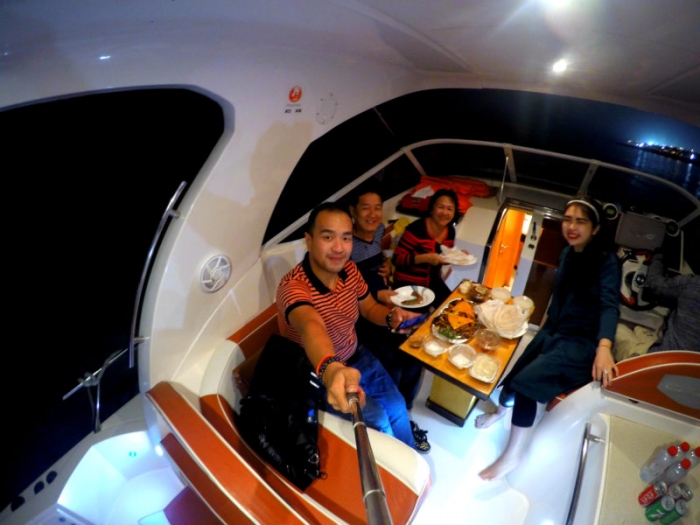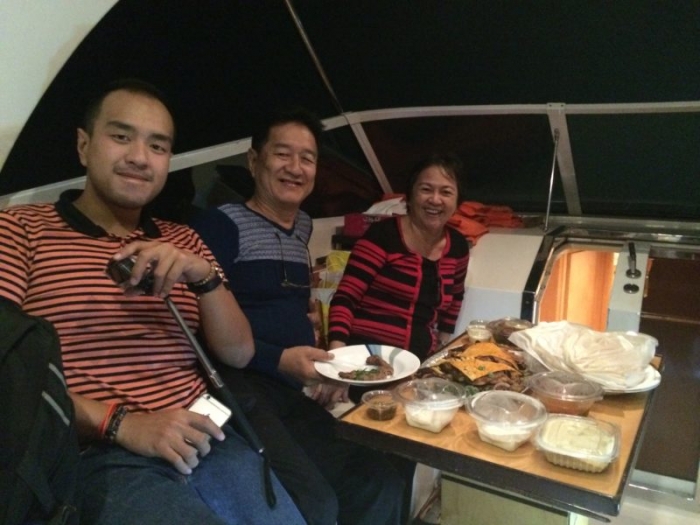 We spent most of the time in the sundeck located in front of the yacht to get a better view of the skyline. We passed through the Palm Jumeriah, had a sea view of the Atlantis and did a quick photo op in the area.
Next stop was Burj Al Arab. Both sites were amazing! I was so speechless and mesmerised by the view. All my mouth could utter was plain "WOW". After Burj Al Arab, we turned about to get back to the port, still with a spectacular view.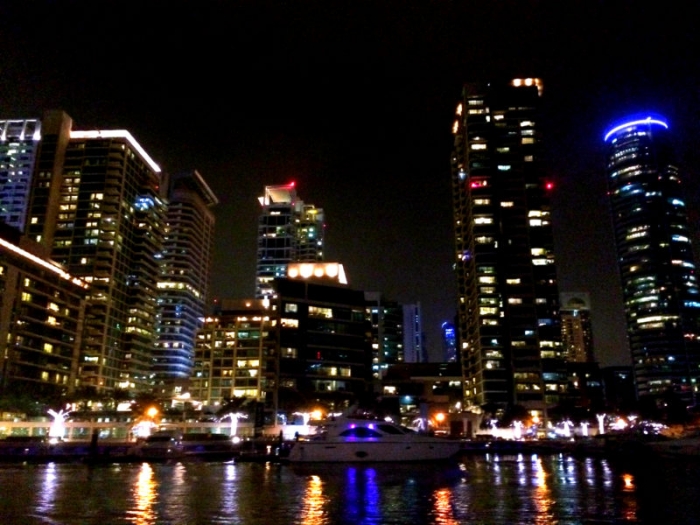 I am already running out of adjectives to describe the beauty we saw that night. My dad just kept on saying that it was one of the best experiences he had. Definitely, this yacht cruise tour was one of the highlights when we visited Dubai. I urge you to try this amazing yacht cruise tour when visiting Dubai. Although it may not come in cheap, I promise you, it's going to be really worth it!
Also read: 10 Must-Visit Attractions in Dubai
Elite Pearl Charter
Office Address: Sheikh Zayed road saeed tower 1 office # 3102
Mobile :+971-56-372-9777 , Office : +971-4-388-9666
Fax : +971-4-388-9555
P.O.Box: 214173
Email: [email protected]