Dubai is a destination of superlatives. It's home to the world's highest infinity pool and most recently, it opened the world's largest ferris wheel. You can expect a lot more from Dubai in 2023, including its very first floating resort that's packed with luxurious amenities. 
Dubai's floating resort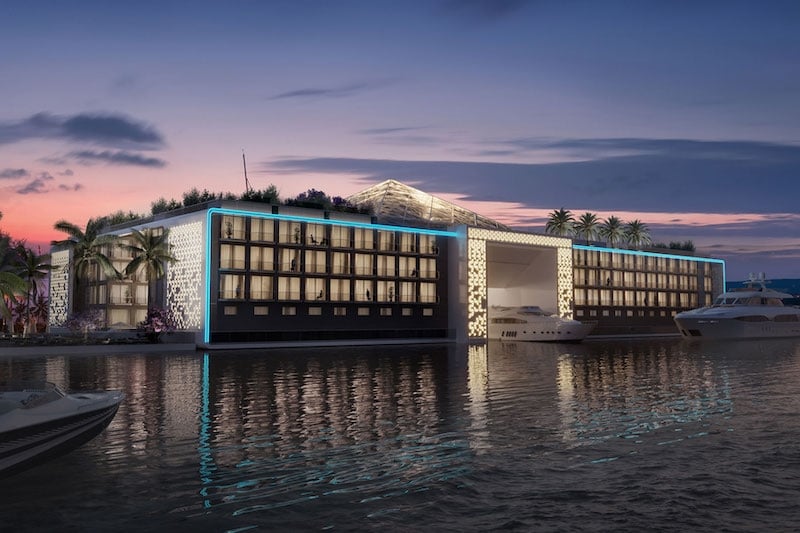 The Dubai floating resort will be called Kempinski Floating Palace, which will be built right beside one of the city's most exclusive beaches called Jumeirah Beach Road. Though the location hints at exclusivity, the resort itself can accommodate more than a hundred people. Kempinski Floating Palace will boast of a main building with 156 rooms and suites, all the while being surrounded by 12 exclusive villas. 
These villas are connected by pontoons, and guests can actually choose to sail them to other anchorage points in the resort. They're definitely spacious since they come with two floors. Despite the fact that you'd be indoors, you can still soak in the sun through the villa's panoramic windows. Plus, there's a rooftop terrace, an infinity pool, and an indoor and outdoor living room in each villa. Not only do the villas have smart home technology; they're eco-friendly too, since they make use of solar panels.
The floating resort will have guests drooling with its selection of cuisines in its gourmet restaurants and bars. Like any other five-star resort, Kempinski Floating Palace will have a luxurious spa, multiple pools, fancy boutique shops, and even banquet areas for special occasions. Who knows? We might soon see people getting married in the Dubai floating resort!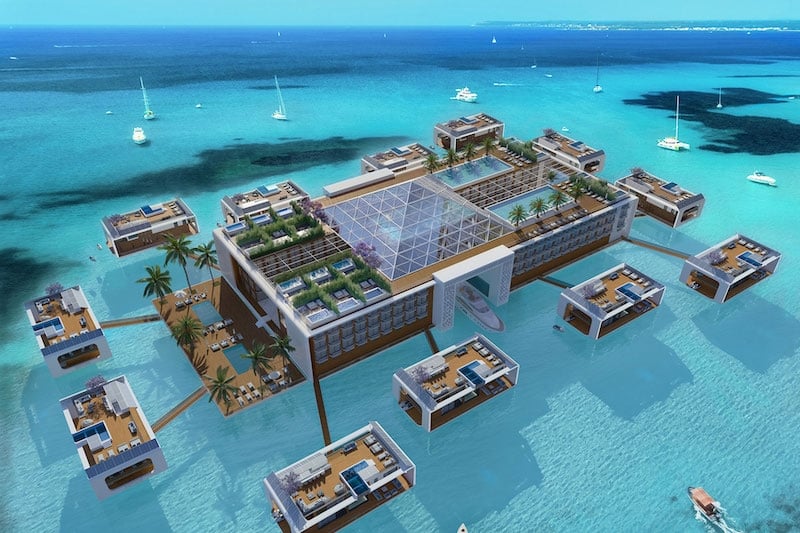 Also read: UAE Work Weeks Will Soon Be Only Four and a Half Days
As if all these aren't opulent enough, a glass pyramid in the centre connects the Kempinski Floating Palace. It also has a fun feature where yachts can sail through the middle of the pyramid. But what will really make your jaw drop will probably be the floating helipad right beside the main building, and it's complete with parking of up to 16 yachts. Talk about VIP service, right?
---
All images credited to Kempinski Hotels | Official Website