Contributed by Tsetseflying!
A month has already passed since I first set foot here in Dubai. That was incredibly fast and it has been long since I wrote anything on my blog. Thanks to the hassle of adjusting to this whole new path of adulthood. It kept me preoccupied.
To all the queries (to my previous posts) I wasn't able to address, I'd like to express my apologies. This new post, I dedicate to all those who want to visit and explore this particular part of the Emirati.
Also read: 10 Must-Visit Attractions in Dubai
Dubai is one of the seven emirates (a political domain run by an Islamic monarchy) of the UAE. It is the most famous tourist destination among the seven. In fact, sources say, most flocks of tourists go to Dubai compared to Abu Dhabi, the country's capital.
Dubbed as one of the most expensive and luxurious cities around the globe, Dubai easily intimidates backpackers like myself. Even an Arab proverb, "Daba Dubai", says they came with a lot of money. But let me put a break on that. Exploring Dubai need not be that expensive. And to give you a head-start, here are some of the FREE things you might want to give a try.
1. Wander and appreciate art at the 2nd December Street of Al-Satwa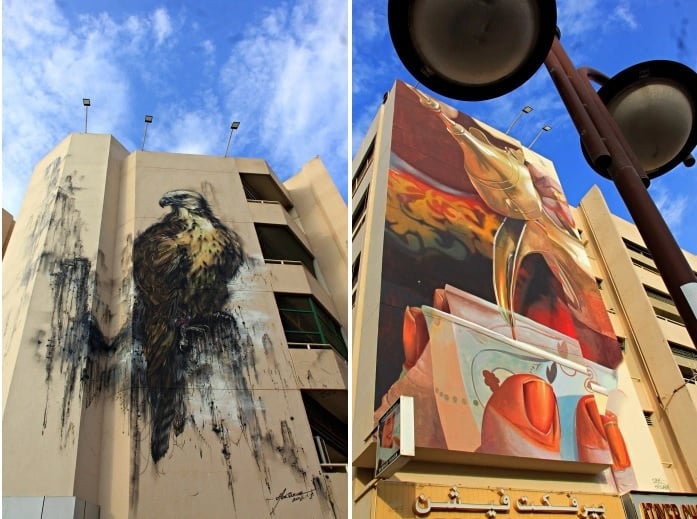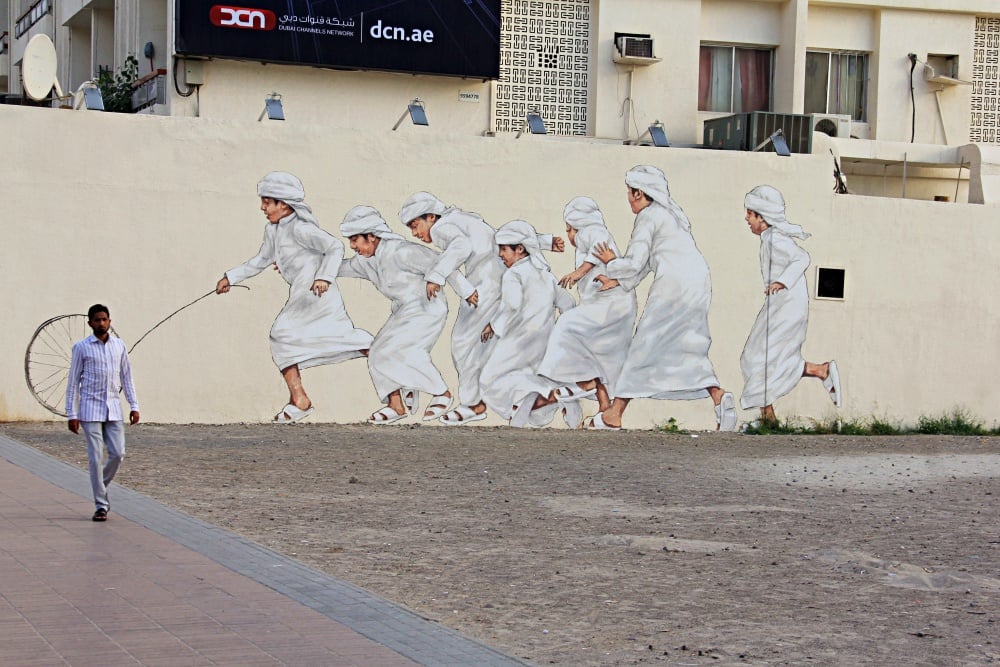 The street has 16 striking wall paintings which were made by various international graffiti artists. These murals showcase the rich culture and heritage of the United Arab Emirates.
Direction: Ride a metro (red lane) and go down at Al Jafiliya Station, then take a bus (32C, 88, C15, C26, F12, X28) and alight at Satwa Roundabout.
2. Window shop at Dubai Old Souq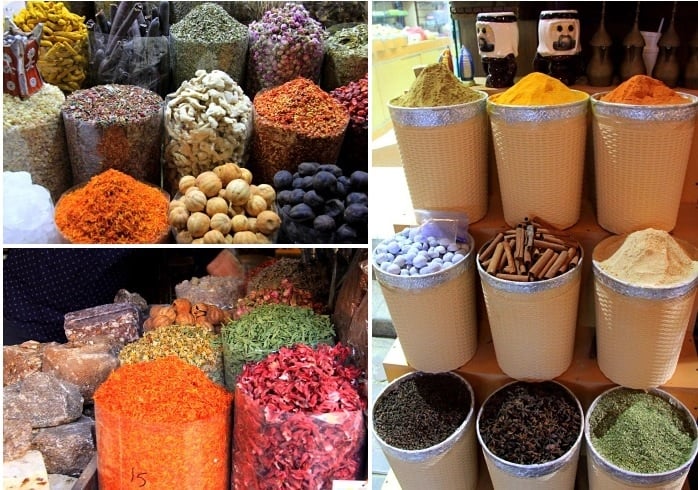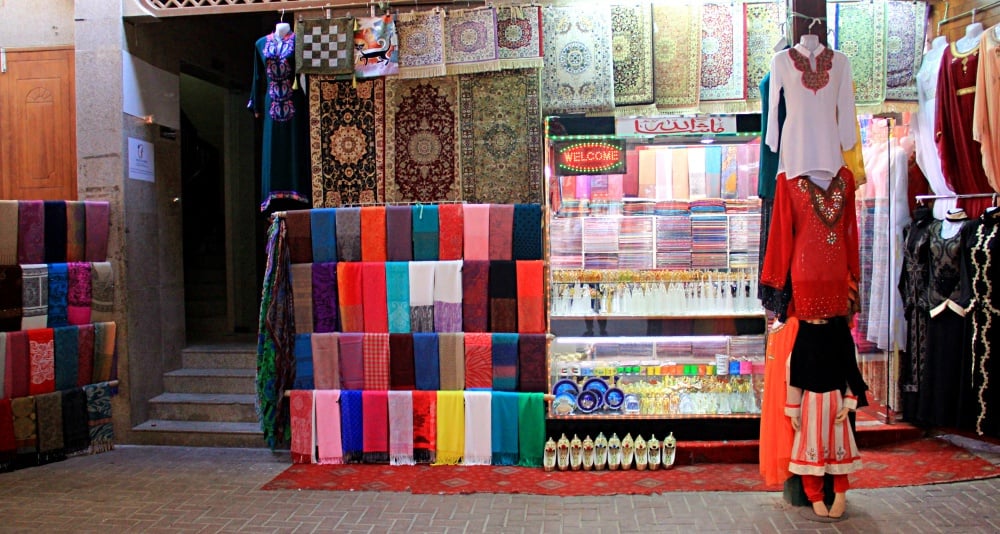 A traditional market in Dubai where a wide range of their local products (gold, fragrances, spices, etc.) are being sold.
Direction: Ride a metro (green lane) and go down at Al Ras Station.
3. Discover the city's history at Al Fahidi Fort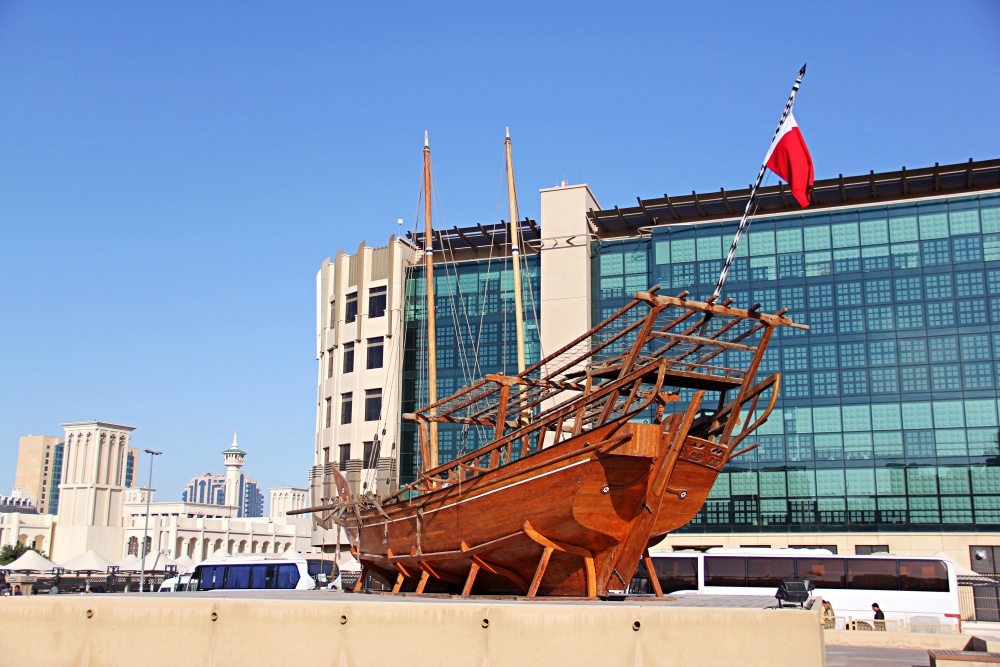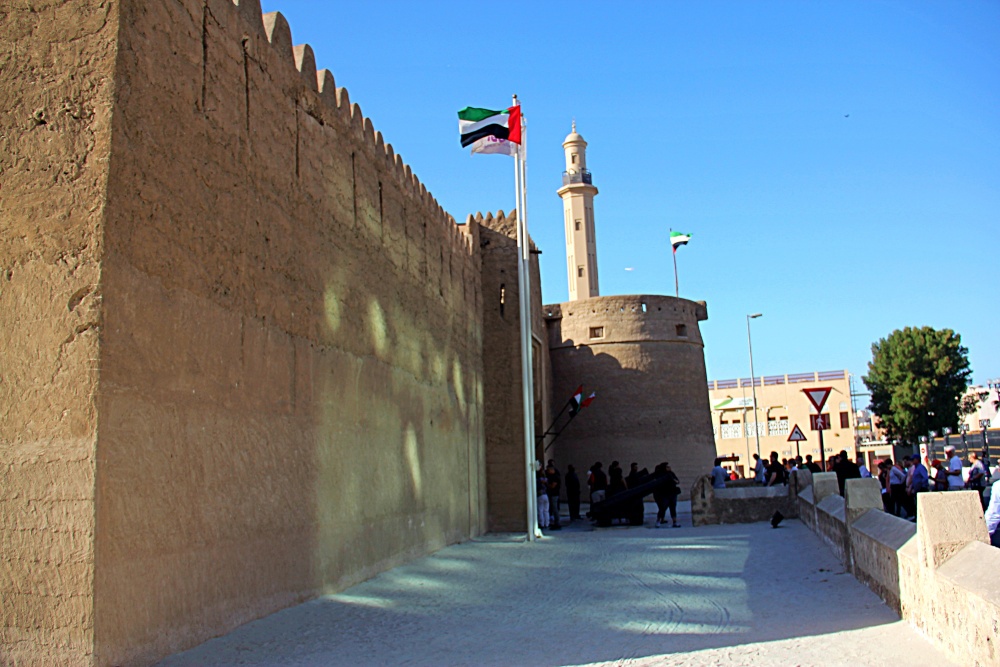 Dubai museum, the main museum in Dubai, is considered to be the oldest existing building in this emirate. It is located in Al Fahidi Fort and is situated just across the Dubai Creek and Dubai Old Souk. The museum aims to present the traditional way of life in Dubai. The structure is also surrounded by old houses and buildings around it.
Direction: Ride a metro (green lane) and go down at Al Fahidi Station.
Note: The museum's admission fee is AED3 / US$0.8 (I did not enter the museum. I just checked the structures around it).
Also read: 5 Exhilarating Activities In Dubai For Adrenaline Junkies
4. See the Water Taxi and Luxury Yacht cruising around the Dubai Creek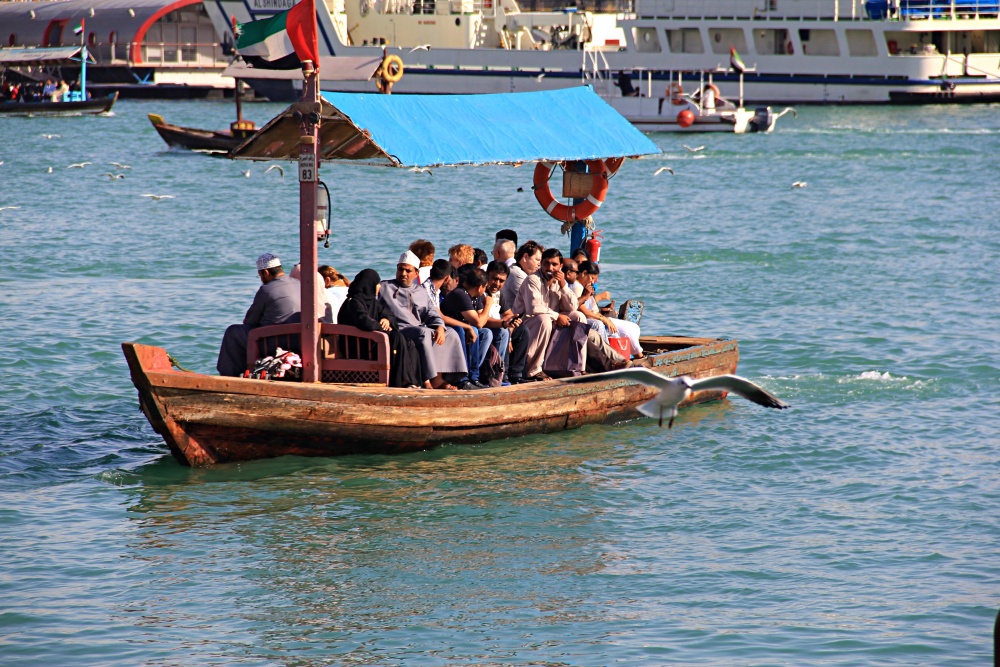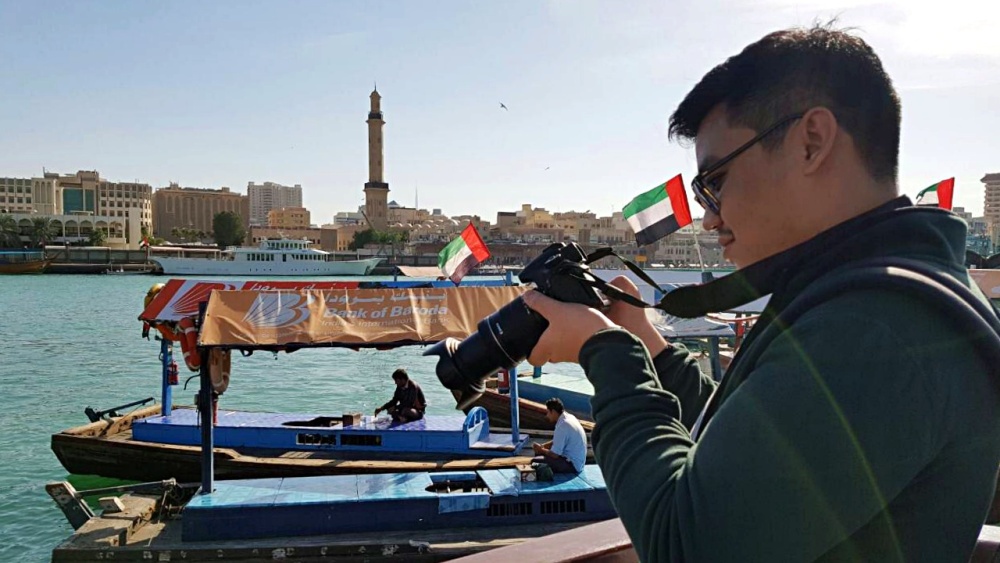 The long watercourse of the creek divides the Diera and Bur in Dubai where the traditional water taxis are located. You can also spot the luxury yachts within the area. They do offer dinner cruises.
Direction: Ride a metro (green lane) and go down at Al Ras Station. Cross the Old Souks and ask the locals where the water taxi terminal is.
Tip: I did visit the Old Souks first then I went to Dubai Creek and rode a water taxi going to Al Fahidi Fort. I paid AED1 / US$0.25 for the fare.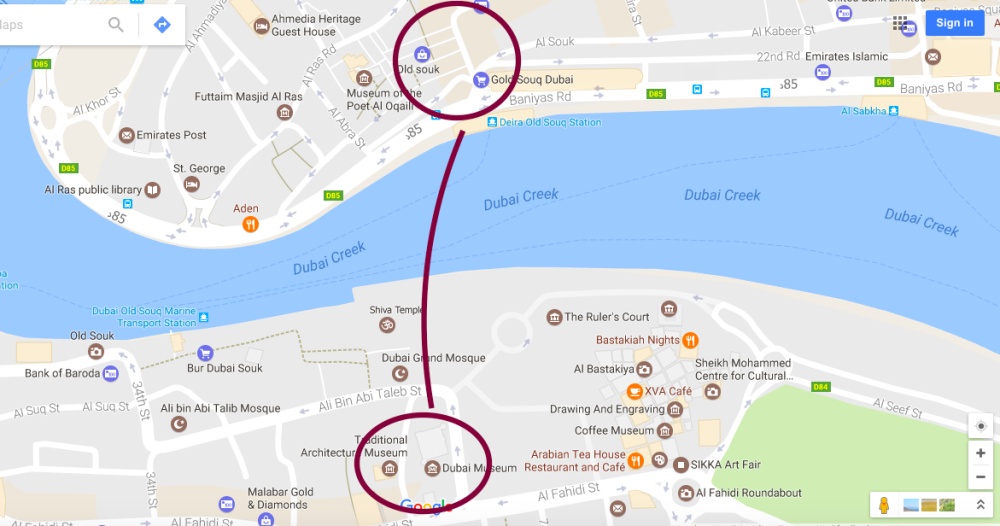 5. Watch the amazing musical fountain show in front of Burj Khalifa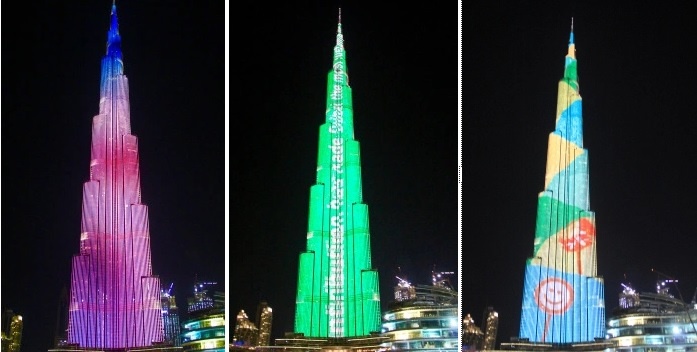 This is by far my most favourite! The Dubai Fountain is the largest choreographed fountain system in the world located right in front of the world's tallest building, Burj Khalifa.
Direction: Ride a metro (red lane) and alight at Dubai Mall Station. Just follow the path going to the mall and go after the signage of Dubai Fountain.
Show Schedule:
Afternoon shows, daily (except Fridays): 1pm and 1.30pm
Afternoon shows (Fridays only): 1.30pm and 2pm
Evening shows, daily: 6pm-11pm, every 30 minutes
6. Take a night stroll at Marina Dubai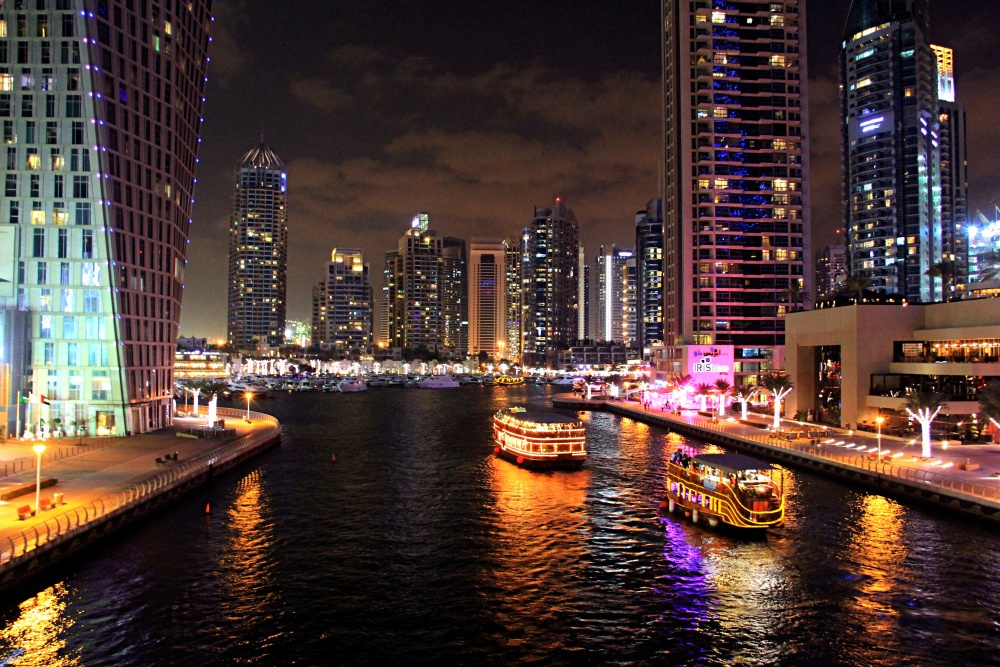 A man-made canal constructed along the shoreline of Persian Gulf. Restaurants, cafes, dinner cruises and yachts-for-rent are available along Marina Walk.
Direction: Ride a metro (red lane) and go down at DAMAC Properties Station.
7. Be a beach bum at Jumeirah Public Beach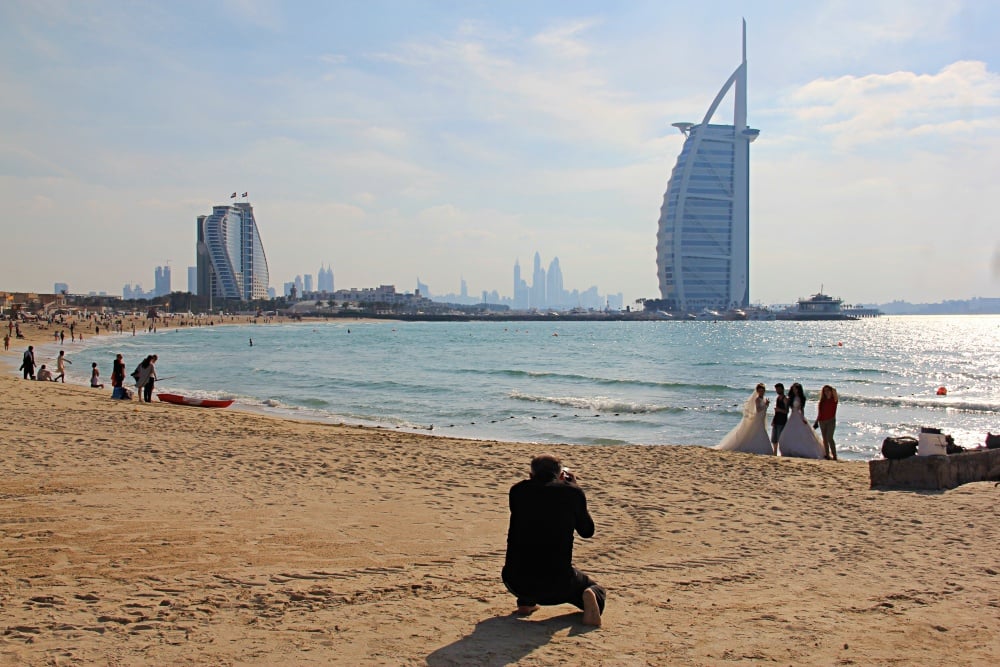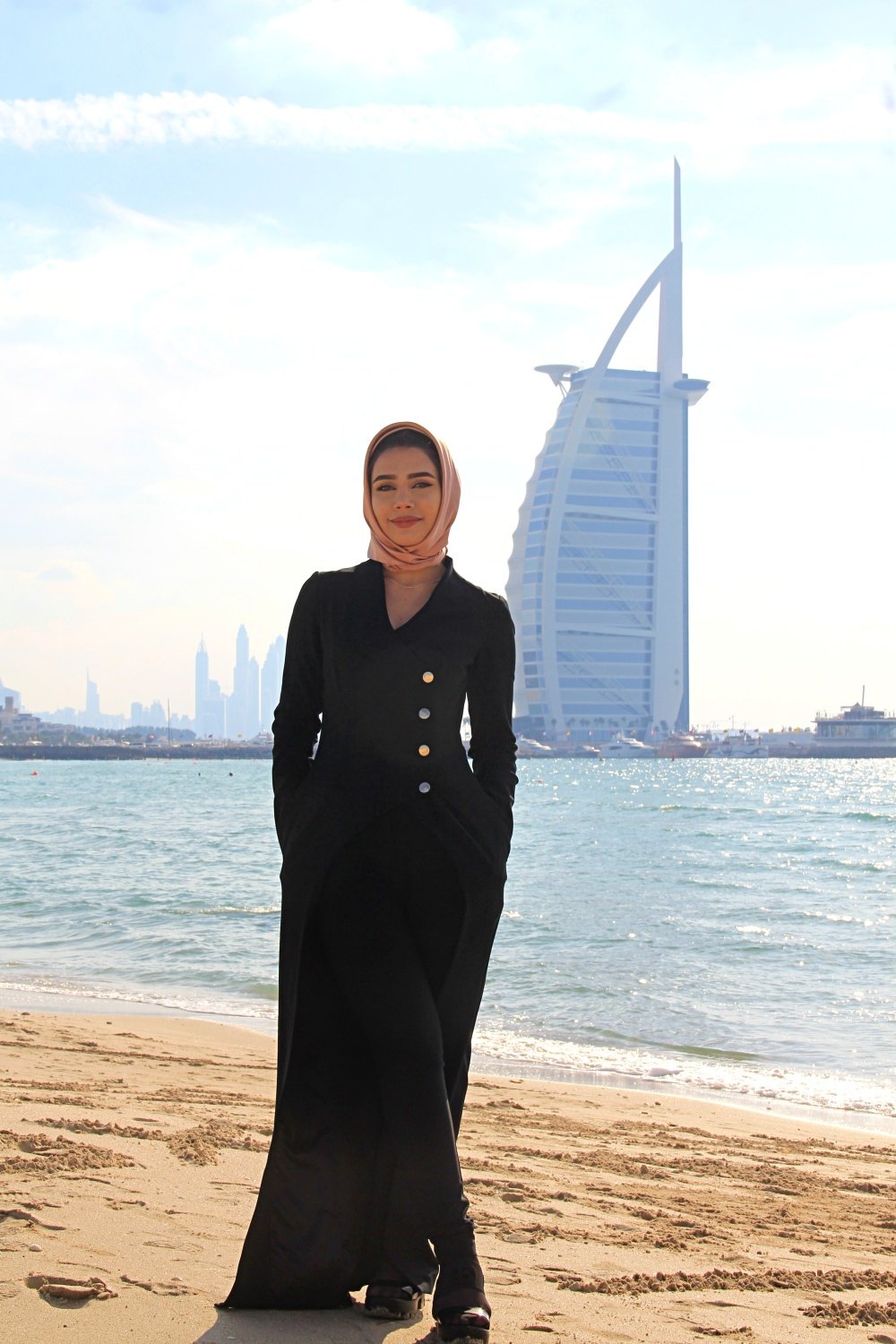 Jumeirah Beach is a whitish/yellowish beach that is open to the public. You can rent a kayak and snorkel or just be a beach bum in front of the only 7-star hotel in the world.
Direction: Ride a metro (red lane) and go down at Mall of Emirates then take a bus number 81 and alight at Wild Wadi or Majarba Masjid.
8. Chase the glowing man-made waterfalls at Dubai Water Canal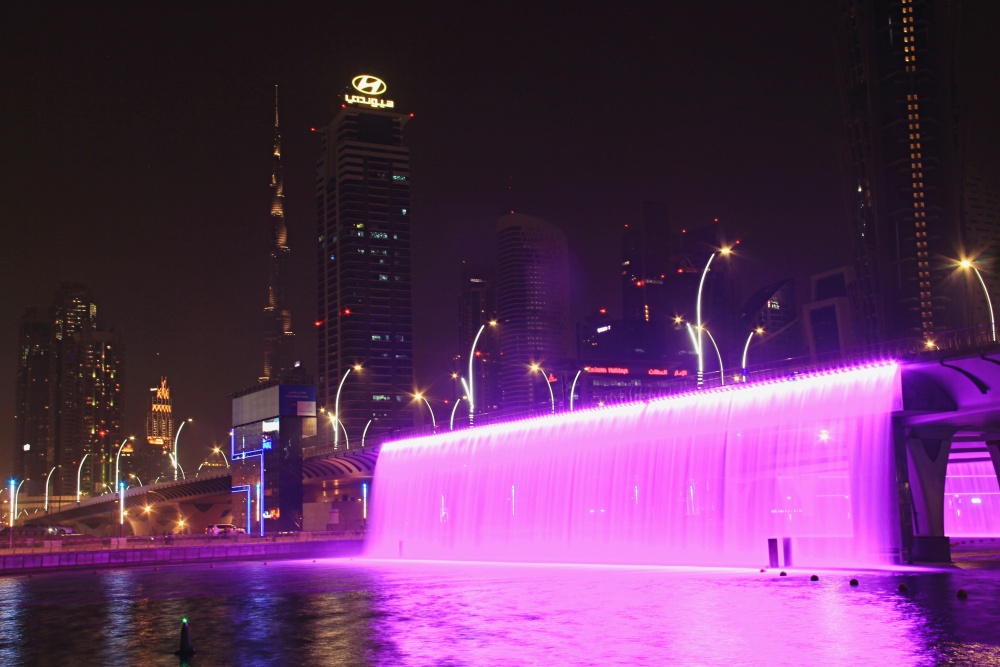 The Dubai Water Canal is a man-made canal with motion controlled waterfalls alongside its bridge and railway. The curtains of waterfall open when a boat or a yacht is passing underneath the bridge and railway. This is also my favourite photo-taking spot.
Direction: Ride a metro (red lane) and go down at Business Bay Station. Just follow the course of the metro railway and walk for about 10-15 minutes.
Dubai Metro System
Metro maps are available here.
Click here to understand the metro tickets and their fare system. I strongly suggest you buy a pre-paid metro card and load at least 100 Dirhams to avoid the hassle of taking a metro and a bus. NOL card (pre-paid metro card) can also be used in riding Dubai Bus. The NOL silver card costs 25 Dirhams with 19 Dirhams of credits. It is valid up to 5 years and can be loaded to a maximum of 500 Dirhams.
Also read: 10 Reasons Why Dubai is Worth More than a Layover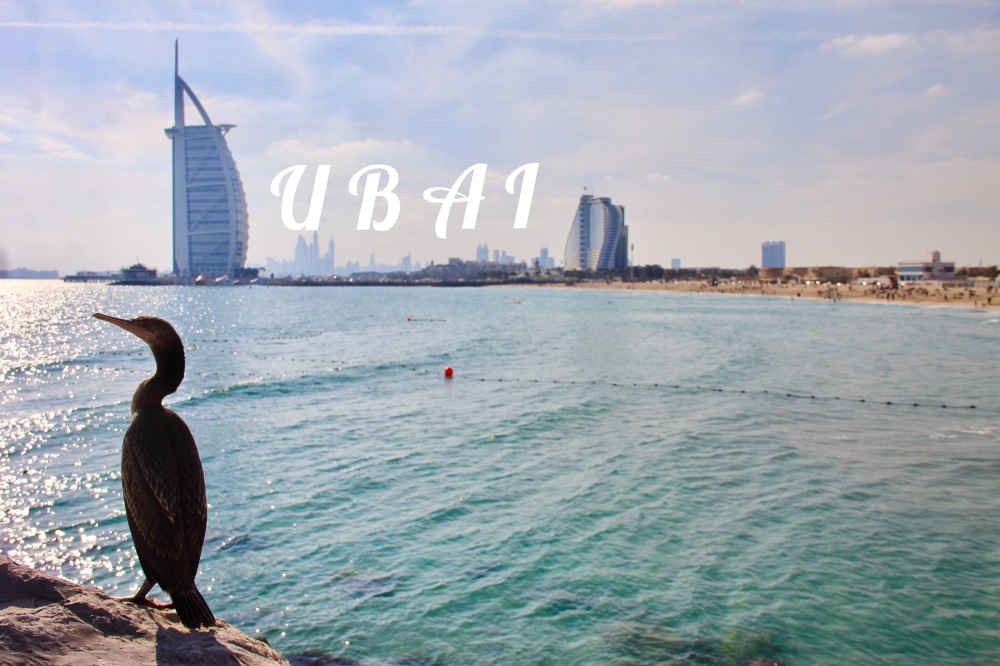 Thank you, My Dubai!