Everyone loves these fluffy deep-fried pastries of indulgent goodness. But do you know the unexpected varieties of doughnuts around the world? Here are the most delicious versions of the good ol' doughnut.
1. 

Azores: Malasada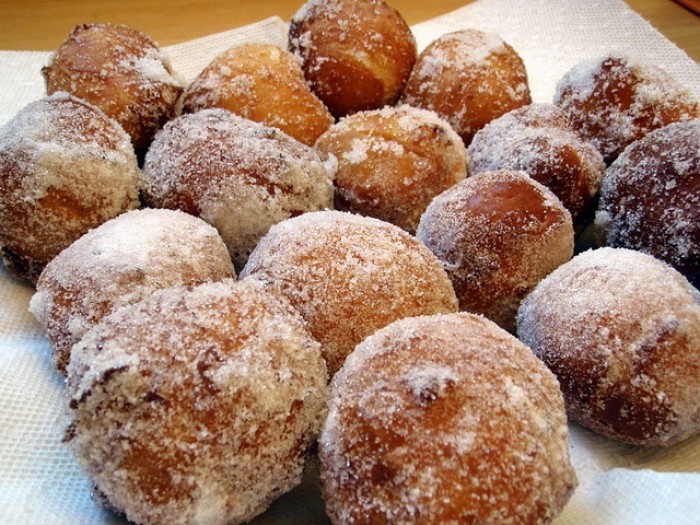 Image credit: Joyosity
Malasadas are egg-shaped balls of fried dough covered in granulated sugar. That gives these bite-sized babies a grainy texture that contrasts with their warm insides.
2. Canada: Maple Bar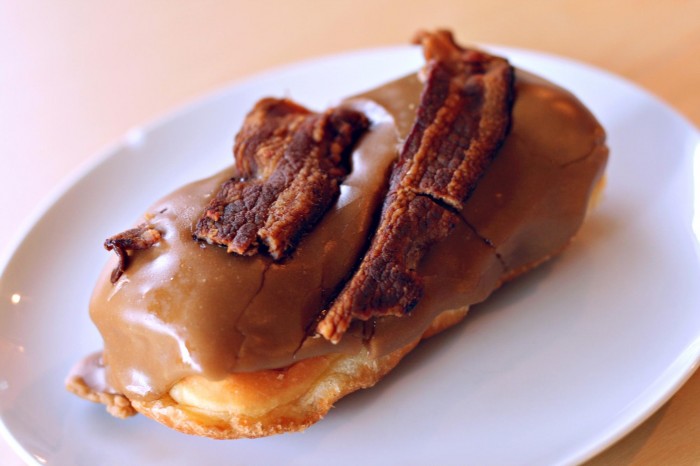 Image credit: Mike McCune
Maple Bars are maple-glazed doughnuts shaped in a rectangle. As if that isn't decadent enough, these bars are often filled with custard! The one pictured is a famous variation that's topped with bacon to become a whole breakfast in one doughnut.
3. China: Youtiao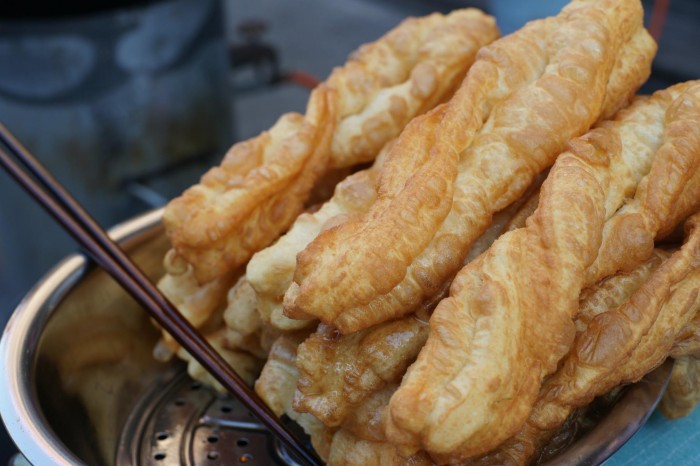 Image credit: Popo le Chien
Youtiao looks like a breadstick but tastes more like a chewy deep-fried stick. They are lightly salted but can be eaten sweet alongside soy milk. Locals also pair them with savoury dishes such as congee.
4. France: Beignet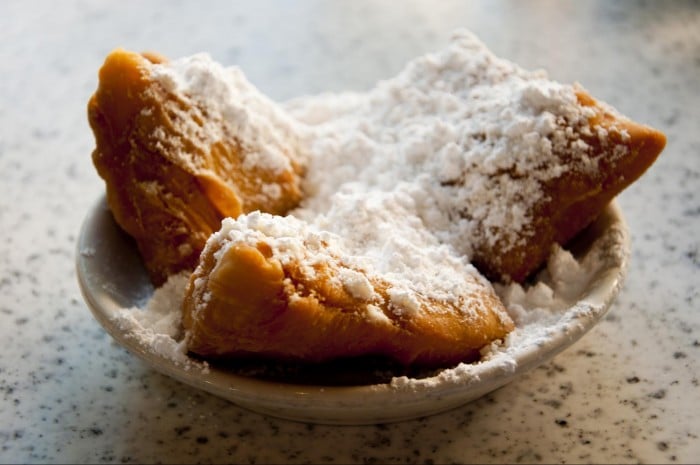 Image credit: vxla
Beignets are French deep-fried pastries made from choux pastry (choux pastry is used to make light pastries such as eclairs). These pillowy doughnuts are covered in powdered sugar for a classier version of the good ol' doughnut.
5. Dutch and Belgium: Oliebol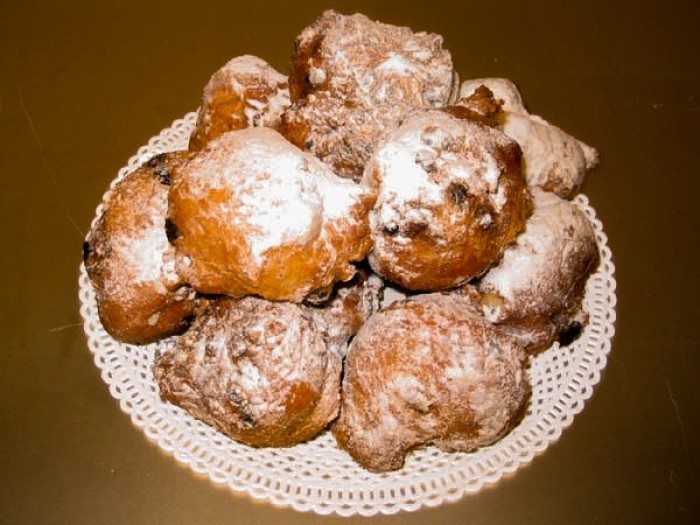 Image credit: Teunie
Oliebol gets their round shape from ice cream scoops, or two spoons that are used to scoop up the dough. They are soft and often have raisins or candied fruits.
6. German: Berliner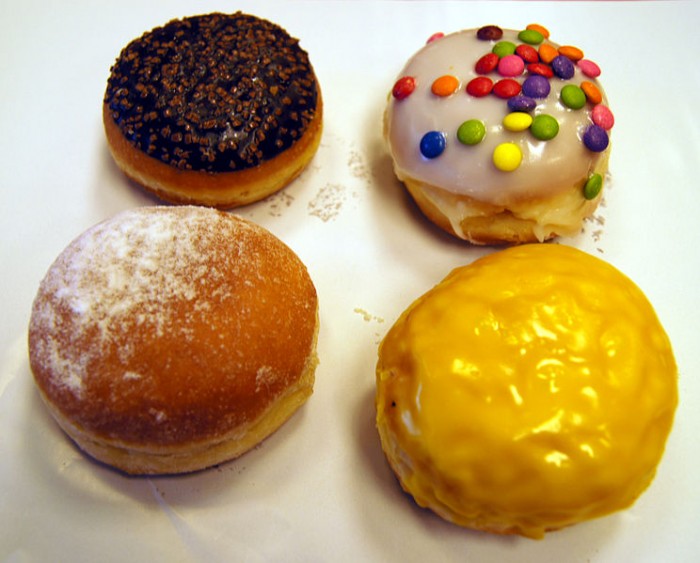 Image credit: Dr. Bernd Gross
Berliners are two halves of yeast dough rich in eggs, milk, and butter, which are put together for frying. They have a bright ring and are topped with powdered sugar or jam.
7. India: Gulab jamun
 Image credit: Ikon
Gulab jamun are reddish-brown balls of milk solids kneaded into dough and deep fried. They have thin crisp shells but are soft on the inside. These sweet babies are perfectly round and covered in a light syrup for extra fragrance.
8. Italy: Struffoli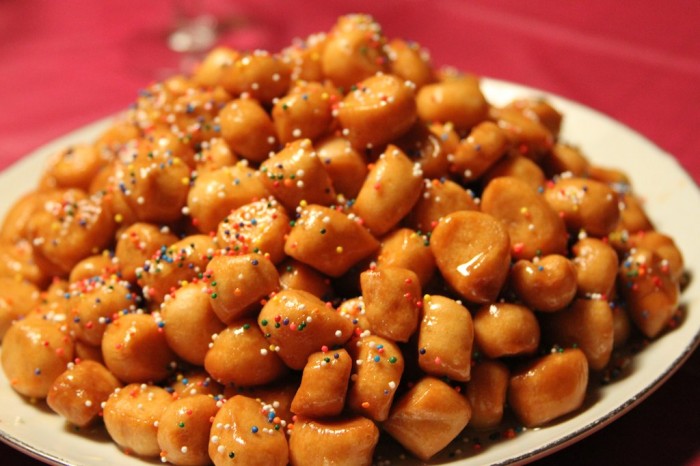 Image credit: Joefoodie
Struffoli is a dish of marble-sized dough balls. They are dressed with honey, colourful sprinkles and cinnamon. We'd love to have a bowl of this doughnut cereal for breakfast.
9. Japan: Sata Andagi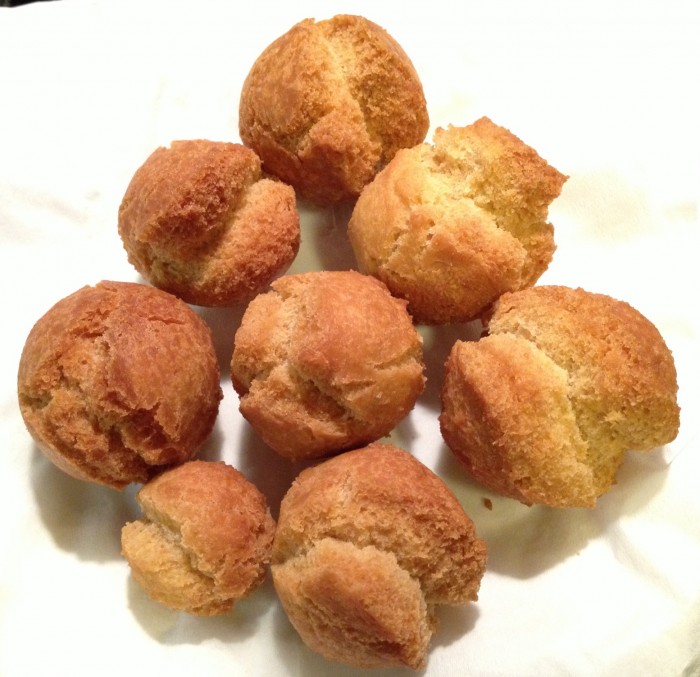 Image credit: 305 Seahill
Sata andagi are crunchy deep-fried sweet buns originating from Okinawa. Its name comes from saataa, which means "sugar", and andaagii, which means "deep fried". Some are filled with local ingredients such as taro.
10. Mexico: Churro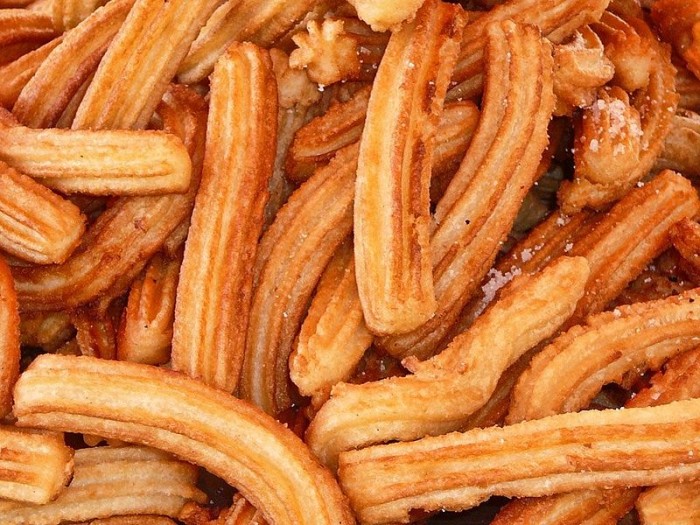 Image credit: Juan Mejuto
Churros are fried dough choux-based pastries. They are crunchy and hard on the outside but have soft centers. The commonly star-shaped pastry is often taken with dips such as molten chocolate.
11. Morocco: Sfenj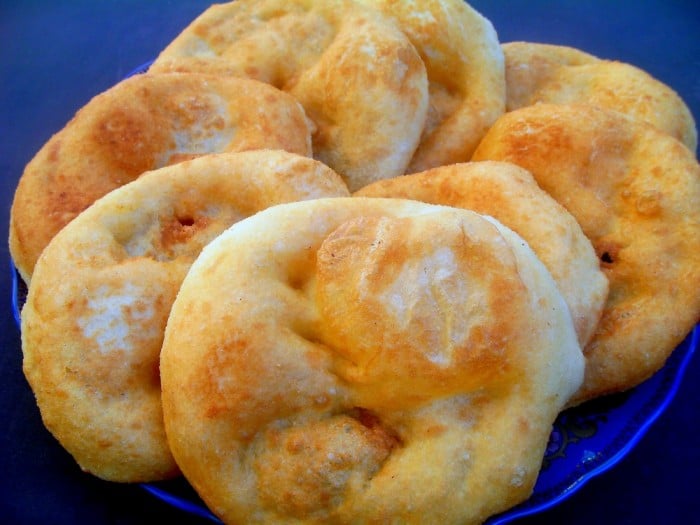 Image credit: Bigmumy
Stenj is an odd-shaped doughnut that is often soaked in honey. They are also good on their own or with just a sprinkling of sugar.
12. Russia: Pączki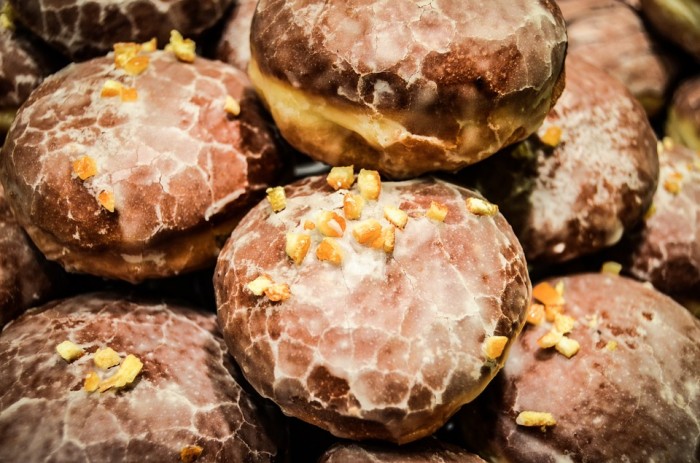 Image credit: Jarmoluk
A small amount of alcohol is added into Pączkis before they are deep-fried. This creates fluffy balls as the alcohol prevents them from absorbing oil deeply. Its dough is particularly rich and often glazed or filled with jam.
13. Turkish Cypriots: Lokma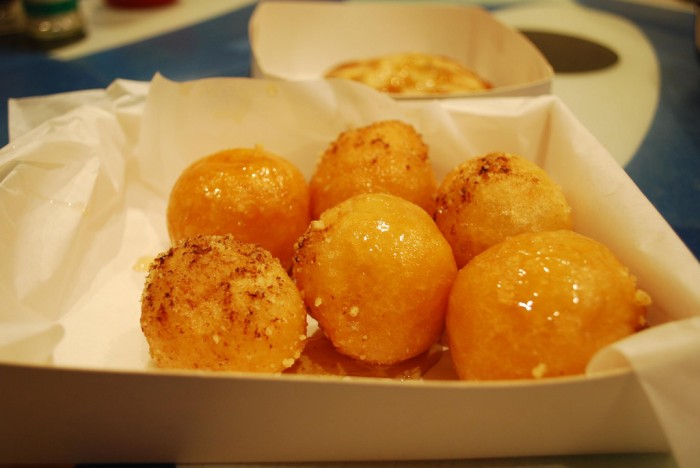 Image Credit: Alpha
Lokmas look similar to Gulab Jamuns, but they are made of normal doughnut dough. They are soaked in honey, syrup and even chocolate sauce so that saucy goodness oozes out after the first bite.
Also Read: GINORMOUS Foods Around the World You Simply Cannot Devour by Yourself