Breathtakingly (literally) beautiful. It felt great to breathe foreign air again. Massive mountains, sunny beaches, pretty villages; Santorini was exactly what I expected it to be.
We didn't have much time there, having only three days and two nights. Further more, we only reached Athinios Port at only 3.30pm in the afternoon on our first day. Thankfully, the sun sets only at 8.30pm in the evening, so we could still cover quite a lot even on our the first day.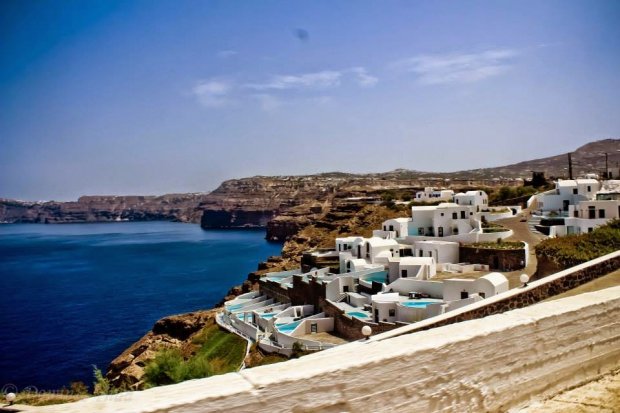 Wondering how we spent our time in Santorini? Here's a list of five activities we did that you should probably try while there!
1. Rent your own ATV/Bike/Car
Remember to pack your driving license along, as this is not like South-East Asia where you can just pay money and get the vehicle. Here, they are really strict about driving licenses so if you don't have yours, don't even think about getting a vehicle. Luckily for us, our generous roommate rented the ATV for us and passed it to us round the corner of the shop.
We were very thankful for that, as the ATV helped us cover more ground as well as save money on bus fares! It cost us EUR 25 to rent the ATV from morning till 9.30pm. We got lost on our way back from Oia and exceeded the time limit by an hour, but fortunately, they were not too strict about the rental duration!
2. Take a walk along the cliffs through towns Firostefani to Imerovigli
Many people would say to hike from Firostefani to Oia as it only takes 3 hours, but no. Do not do it. Just don't!
If you want a romantic hike, start from Firostefani and stop at Imerovigli, or risk your relationship turning sour! Dominic and I walked along the cliffs that linked these three towns together and it was beautiful, especially at Imerovigli, where all the buildings were washed white and coloured with lovely blues.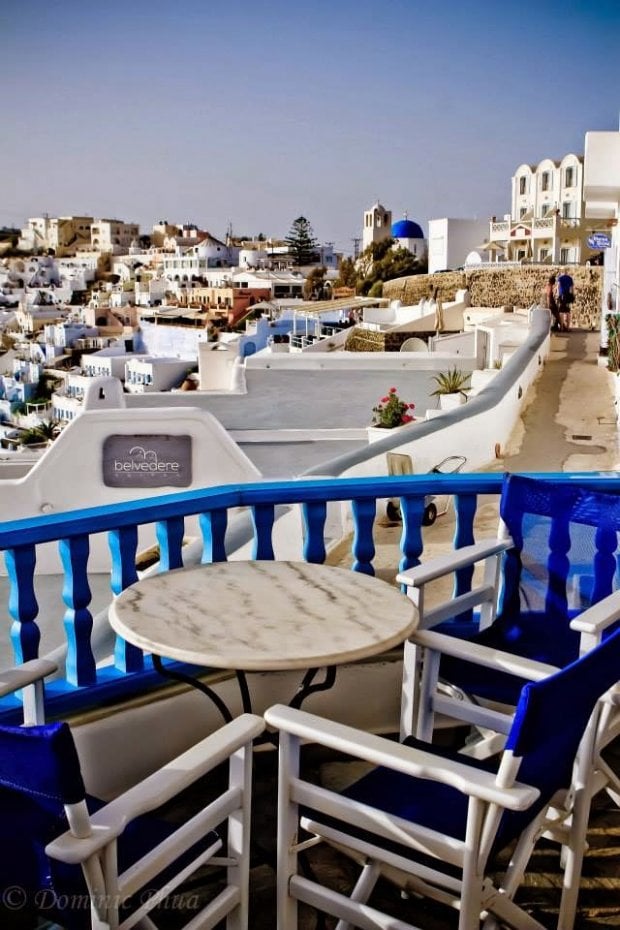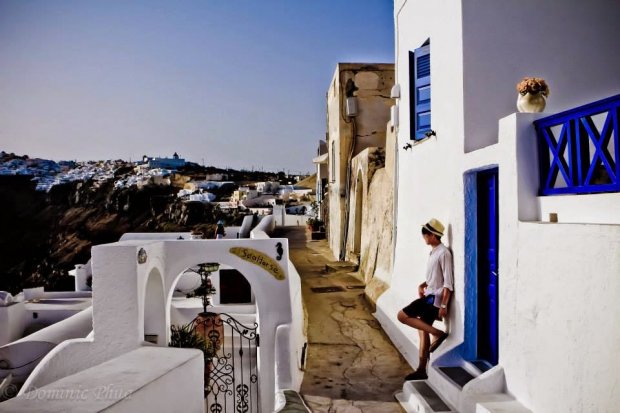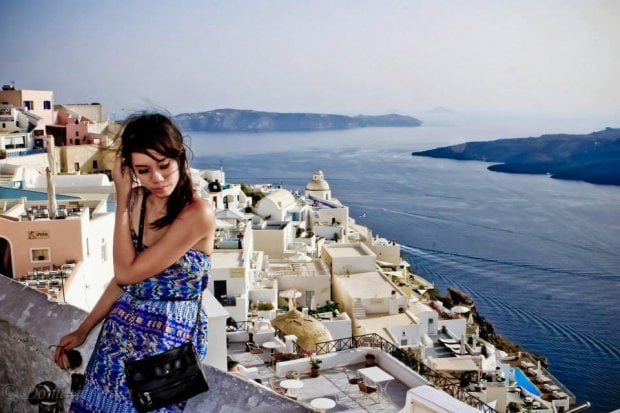 However, note that after the last town, there is a huge hill to climb before you can reach Oia. When we reached that point, it was getting dark and with the cliffs being pretty steep and slippery, we decided not to risk our lives getting to Oia on foot, and called a taxi to get us there.
If you are a hiking fanatic and really want to do it, by all means go ahead. Just start early. We started at 5.30pm and only reached the base of the hill around 8pm. If you are also a photography addict like Dominic, it will be best to start even earlier, because you will find yourself stopping here and there to take photos. Do your math before you decide which routes to take.
3. Catch the sunset at Oia
So we failed the hike to Oia and missed the sunset on our first day. Three cheers for our ATV! With the help of it, we managed to catch the sunset on our second day.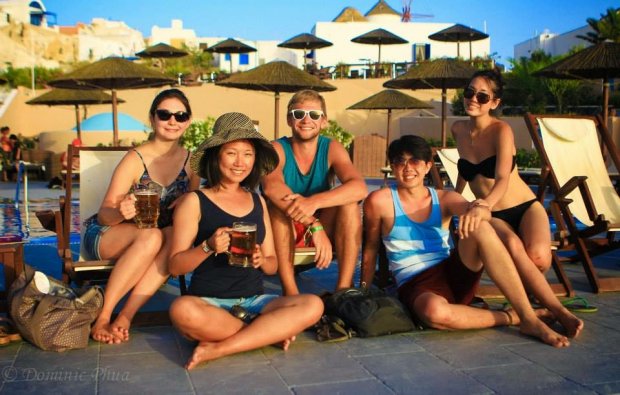 Head to Lioyerma Pool Bar, grab yourself a cheap beer and settle into one of their poolside beds. Try their Alpha Beer – it is possibly the best beer I've ever had. Like I mentioned earlier, the sun sets at 8.30pm so there is still plenty of time to have dinner first and then head over to the bar. You will see many people along the cliffs camping at their spots to catch the sunset but we were told to come here instead where it wasn't so crowded compared to the outside.
4. Check out the ruins of the castle in Pygros
This is a small and pretty village with many tiny shops selling crafts and souvenirs. For us, however, it was more of Dominic's playground to take photos – a must-visit for photography lovers!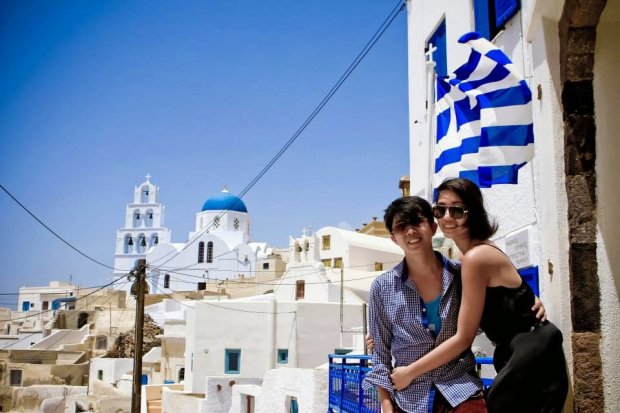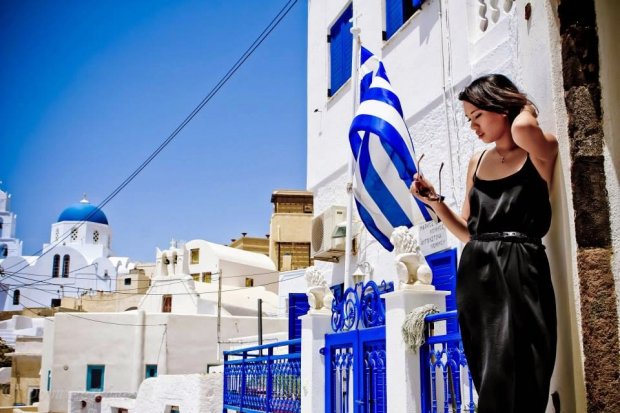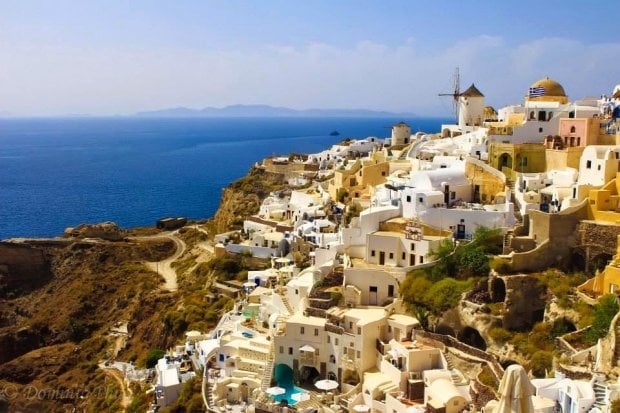 5. Roam around Akrotiri (Lighthouse & Red Beach)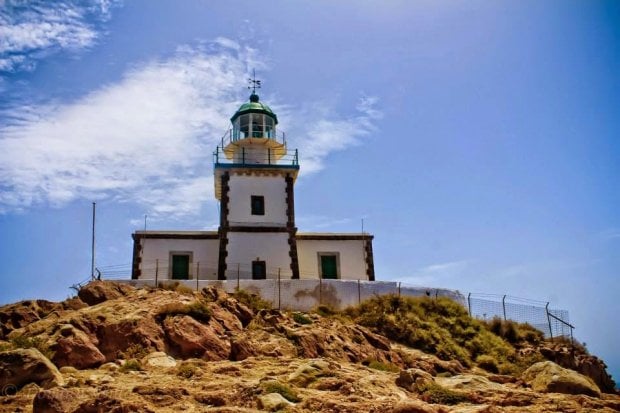 The lighthouse is situated at the cliff at the end of the island. There's nothing great about the lighthouse itself but the view from it is drop dead gorgeous. Even the water is beautiful!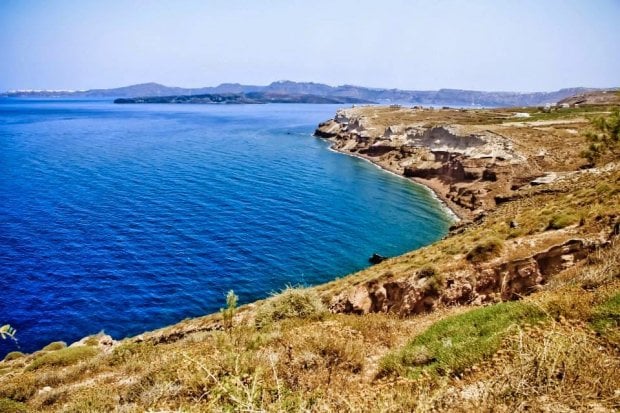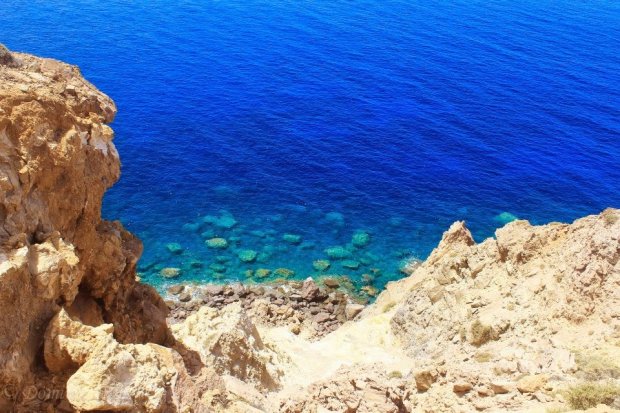 We also continued our drive and stopped over at the Red Beach. I would have gone down to the beach if not for the crowd and the hill we had to climb, so we just took photos. I also collected a piece of red rock for myself from the area!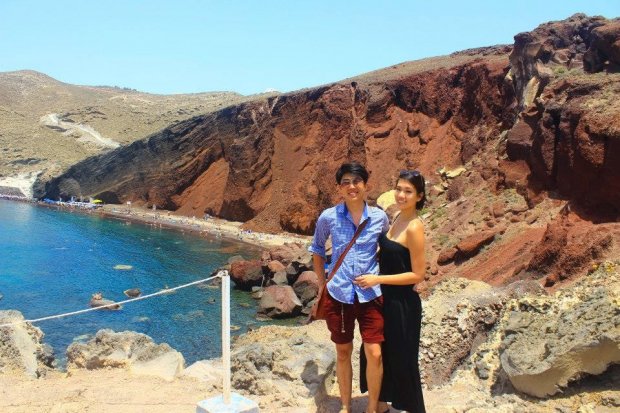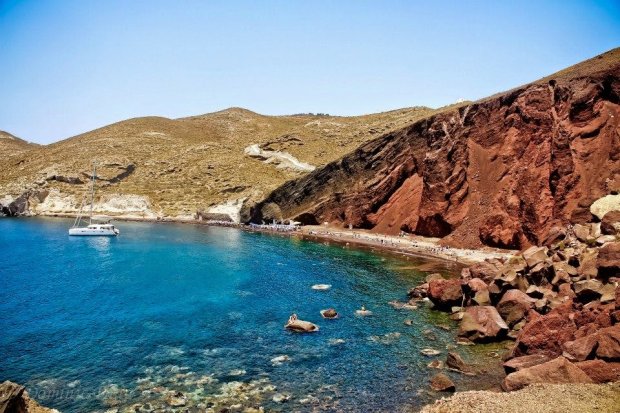 That concludes the activities we covered while in Santorini! Although we did get to cover quite a lot of it, I would have preferred it if we did it at a slower pace so I could slowly bask in the Santorini atmosphere. Maybe 4 days would suffice? I don't know about you but that would be what I would have done if I had more time!
Image credits: Dominic Phua
Contributed by Sharon Nadine.
Inspired? Plan your own trip to Santorini with TripZilla's travel packages!