Roaming through Kowloon's busy streets and getting lost on Hong Kong Island, one tends to forget that Hong Kong is more than just dimsum, shopping, business and frenzy. There are also other and more remote locations to visit than Victoria Peak. One of my favourite ones is Lamma Island. Located in the southwest of the city itself, Lamma Island is the third largest island of Hong Kong.
Also read: 8 Experiences Every Traveller Must Have in East Asia

Image credit: Chensiyuan
Taking the ferry from Hong Kong Central, one will immediately be astonished to arrive in not more than a fishing village. Although the island is relatively big, there are just over 6.000 people living on the island. Considering that Hong Kong tries to maximise every single square metre, the sudden abundance of space seems very surprising.
The 25-minutes ferry ride to Yung Shue Wan is very enjoyable on a sunny day, as you will have a truly unique perspective onto Hong Kong Island. Although the population is still small and there are still no cars on the island, the first settlements can be traced back to 4000BC. If you are looking for a day-off from the bustle in Hong Kong, you will need to come to Lamma Island.
Abundance of Natural Beauty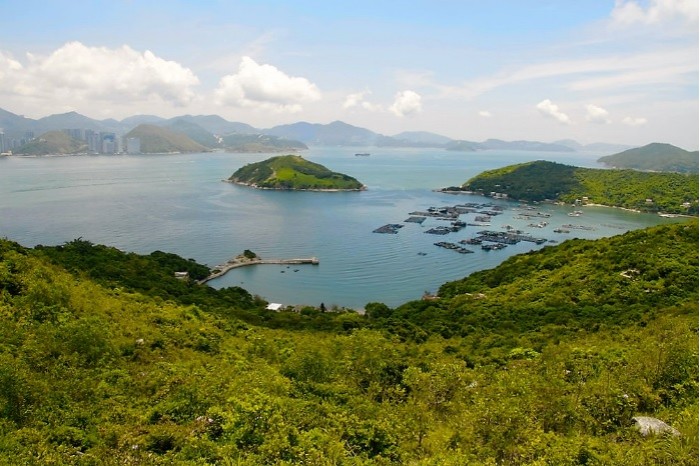 Image credit: J Aaron Farr
The government has made a point of preserving the beautiful scenery of Lamma Island, which makes a lot of sense considering Hong Kong's rapid growth.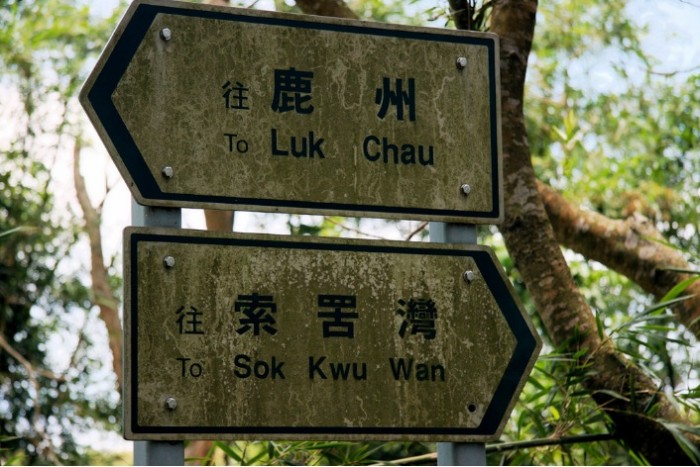 One of the most enjoyable activities on Lamma Island is a hike from Yung Shue Wan to Sok Kwu Wan, which is located on the south-eastern coast of the island. As you can take a ferry back to Hong Kong Central from there, you don't have to worry about doing the trek twice.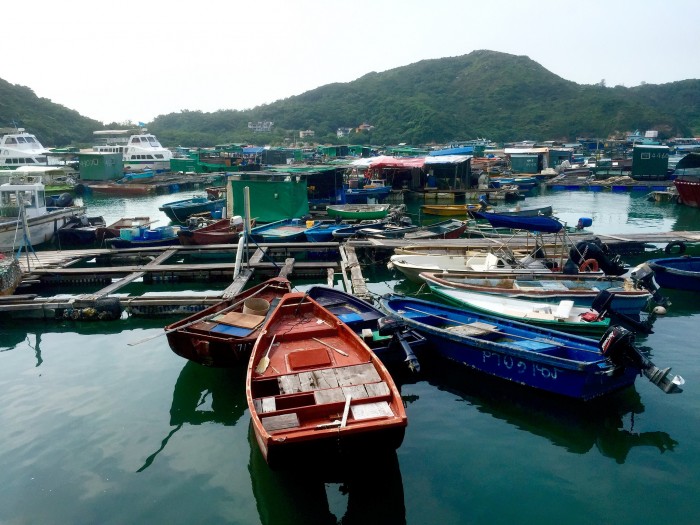 Image credit: Loren Kerns
The journey will take you about 2-3 hours, depending on your speed and condition. However, the hike is definitely manageable for everyone – even for kids. If you decide to go in the mid-day heat throughout the summer, you want to take some water with you and take your time. Although the path is paved all the way, the surrounding nature is untouched. Alongside the trek you will also discover many information boards, explaining Lamma Island's nature.
Beach Break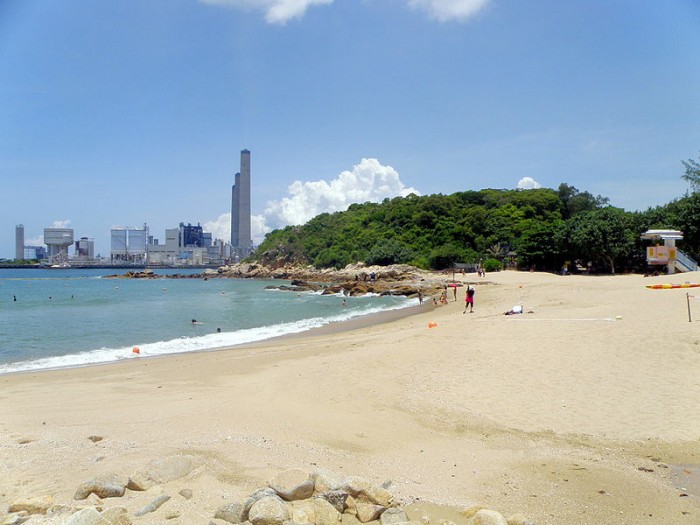 Image credit: Exploringlife
If you don't feel like covering the entire distance to Sok Kwu Wan, you might want to relax at Hung Shing Yeh beach, which is in very manageable walking distance from Yung Shue Wan. The slightly curved beach also includes a designated swimming area, showers, and changing rooms, inviting visitors it to a dip into the South China Sea.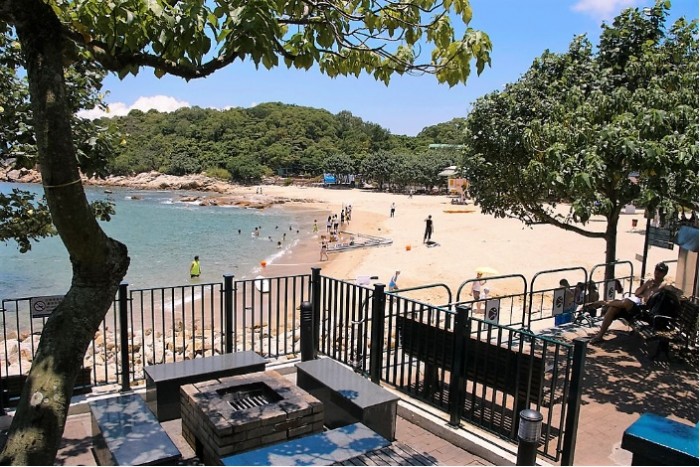 Image credit: J Aaron Farr
As I love beaches, I simply had to take a bath, realising how clear to water actually was. Knowing the colour of Hong Kong harbour, this really came as a surprise. Even if you don't like to go swimming, you can just walk into the water, as the beach descends quite shallowly into the sea. Some near-by cafes make the beach also the perfect spot to unwind and let one or two hours simply pass by.
A Sense of History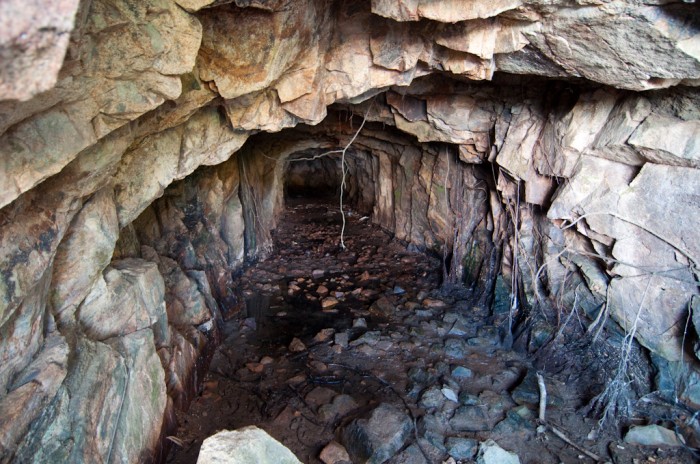 Image credit: *D.-graphy
Continuing on my way to Sok Kwu Wan, I discovered some local history with international importance. Although World War II seems far-gone from our current reality, the Kamikaze Cave is more than a gentle reminder of the horrors of the past. The harmless looking caves turned out to be the entrance of the former hideout of Japanese Kamikaze operations in the area. 70 years ago, the Japanese had forced locals to dig these caves, in order to build a small base and store ammunition.
Feeling adventurous, I decided to get a closer look, crawling into the caves. Not much of it is left, but knowing the history of the caves, the site becomes quite powerful. As the entrance is rather tight, those who suffer from claustrophobia should not try their luck.
Also read: Exclusive Hong Kong Insider Travel Tips
The Reward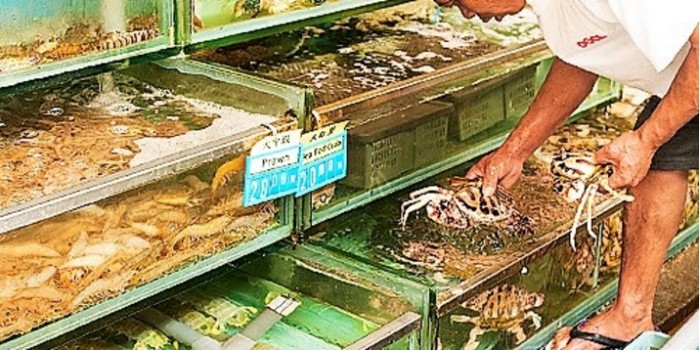 Image credit: Hong Kong Tourism Board
How could one go to an island without sampling the local cuisine? Arriving in Sok Kwu Wan, which isn't much further from the Kamikazi Caves, I found a glorious reward in the form of food. The fishing village has several seafood restaurants – all located in close proximity of the small harbour, giving you a nice view while you recharge your energy resources. Although I didn't use it, one can also do a BBQ directly on the beach of Sok Kwu Wan. As you can take ferries to here from both Hong Kong Central and Aberdeen, one could just come for the BBQ itself.

Although my choice of crab and prawns wasn't Michelin-style, they tasted pretty good, especially after my hiking journey through the island. I would definitely recommend you visiting Lamma Island rather sooner than later, as plans for building developments are constantly in discussion. Although some plans have been shelved, there are many investors seeking to build hotels and other facilities in the near future. So, enjoy it while you can.