While travelling around Eastern European countries like Romania, Hungary and Poland, I noticed one thing: the people here love books and have great appreciation and support for local bookstores. The bookstores also happen to be very, very beautiful.
This may come as a surprise for many who haven't been to this region, but some of the most amazing bookstores I've ever seen in Europe come from the eastern part of the continent. Eastern Europe has been able to draw much inspiration from its history and culture and channel that into beautiful works of art. Their bookshops are but a manifestation of that.
Now step aside Paris; if you're a book-lover or someone who appreciates beautifully designed spaces, these Eastern European cities will delight you. 
Here are four bookstores I personally visited and enjoyed. 
Cărturești Carusel, Bucharest, Romania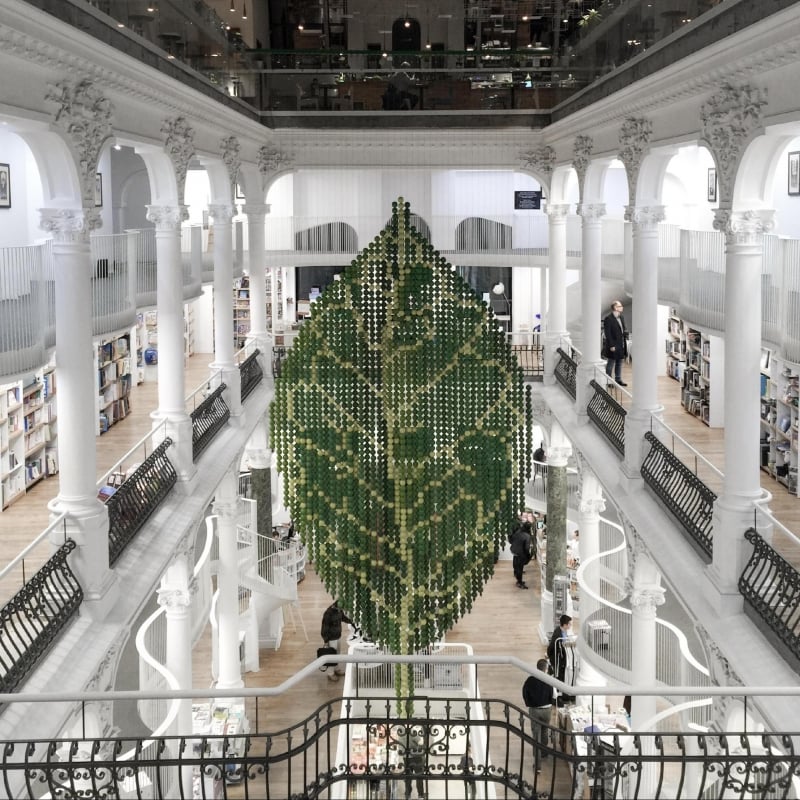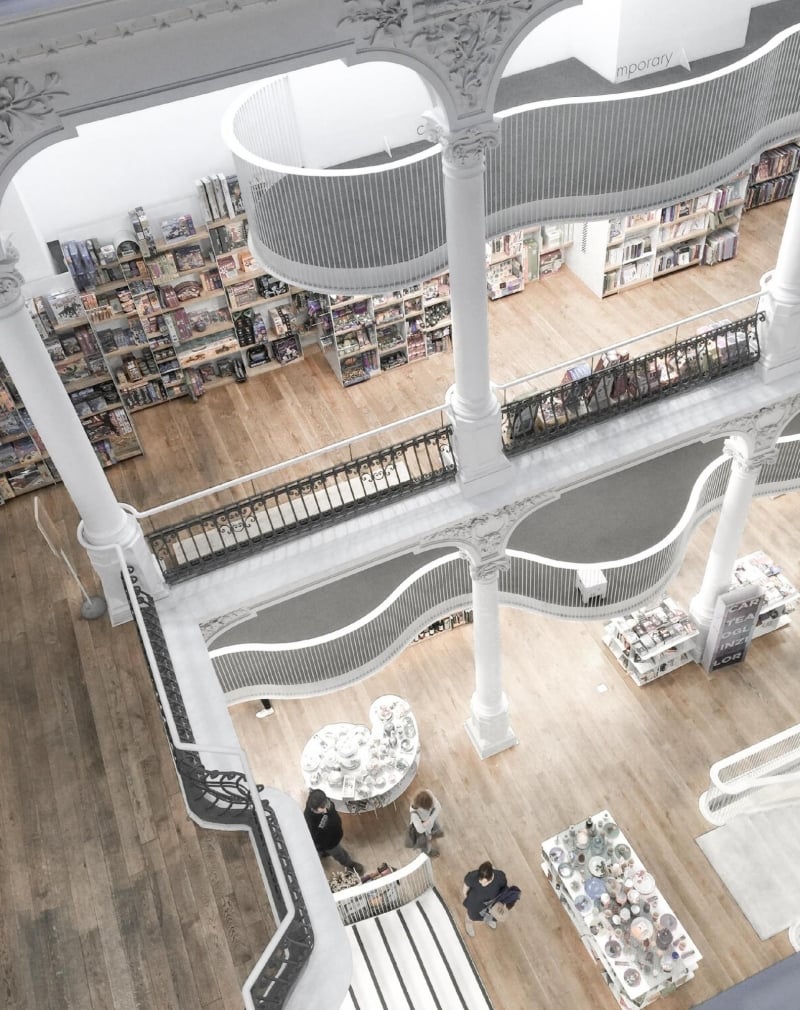 A bookstore is a place where you typically find a great selection of books and a smattering of book discounts, and not so much anything else. Well this bookstore, on the other hand, will take your whole bookstore experience to level 100.
The incredibly beautiful Cărturești Carusel is nestled in the heart of the Old Town of Bucharest, Romania's capital city. It is truly not hard to find, and in fact, it is hard to miss.
The elegant white bookshelves and structures form the backbone of this bookstore's entire look and appeal. It is contemporary, stylish, and features locally-designed souvenirs, lifestyle goods and a great mix of local and English books all rolled into one.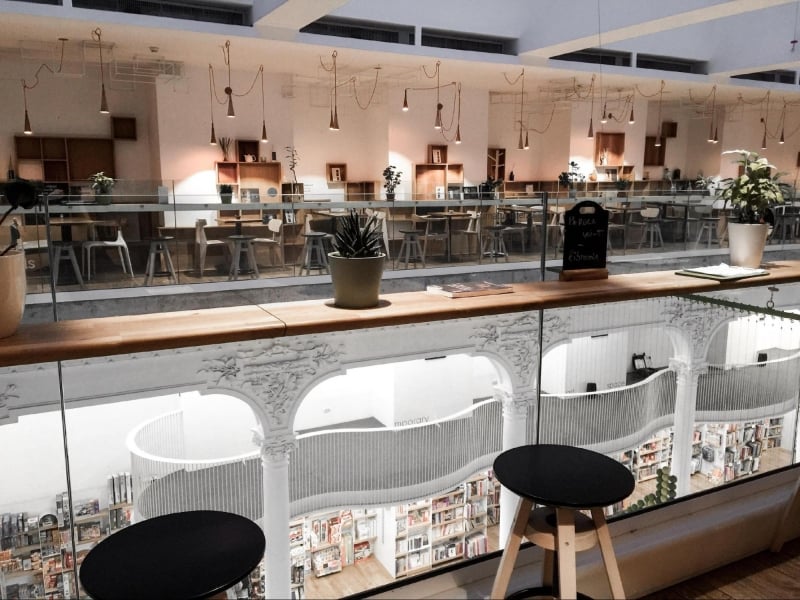 While you're here, be sure to head up to the top floor for a good cup of coffee in an absolutely gorgeous café setting. Here, you can take a breather from all that hustle and bustle of the Old Town!
Address: Strada Lipscani 55, București 030033, Romania
Alexandra Book Café, Budapest, Hungary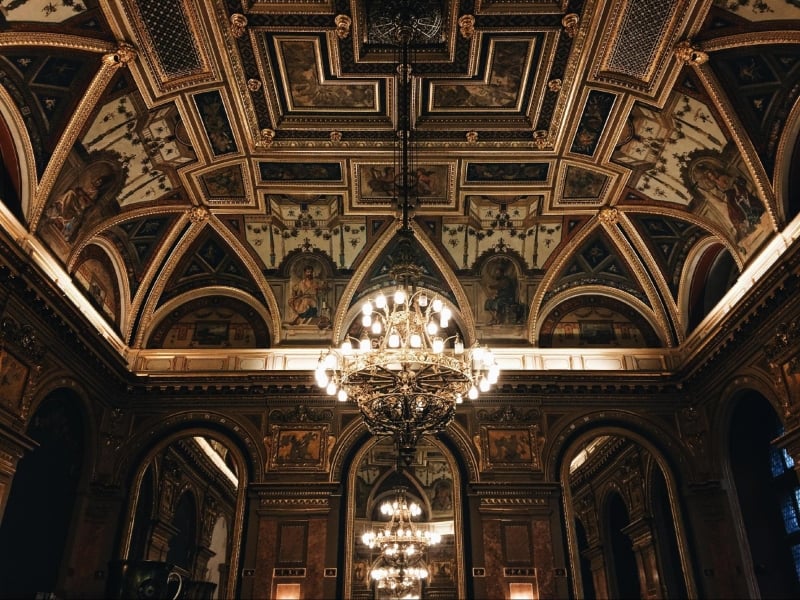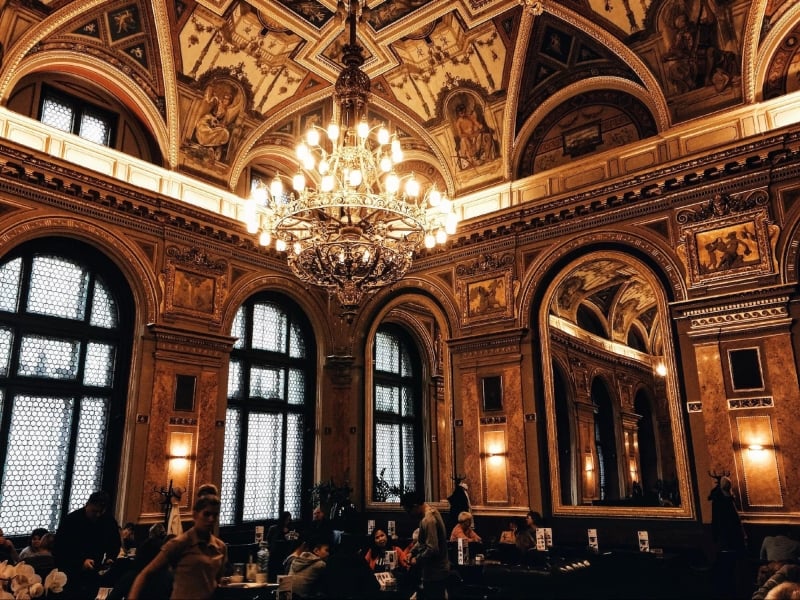 If you're in Budapest, this massive multi-level bookstore and its opulent cafe are not to be missed. Alexandra Book Café carries an unrivalled selection of local and English books as well as music albums and souvenirs. Featuring high ceilings, glistening chandeliers and intricate paintings and murals, the Alexandra Café truly offers a royal experience for everyone.
Sit down for a coffee or hot chocolate and indulge in a great variety of delicious cakes and pastries. Whatever it is, this inspiring space is a true masterpiece for any kind of traveller.
Address: Budapest, Andrássy út 39, 1061 Hungary
Massolit Books & Café, Krakow, Poland & Budapest, Hungary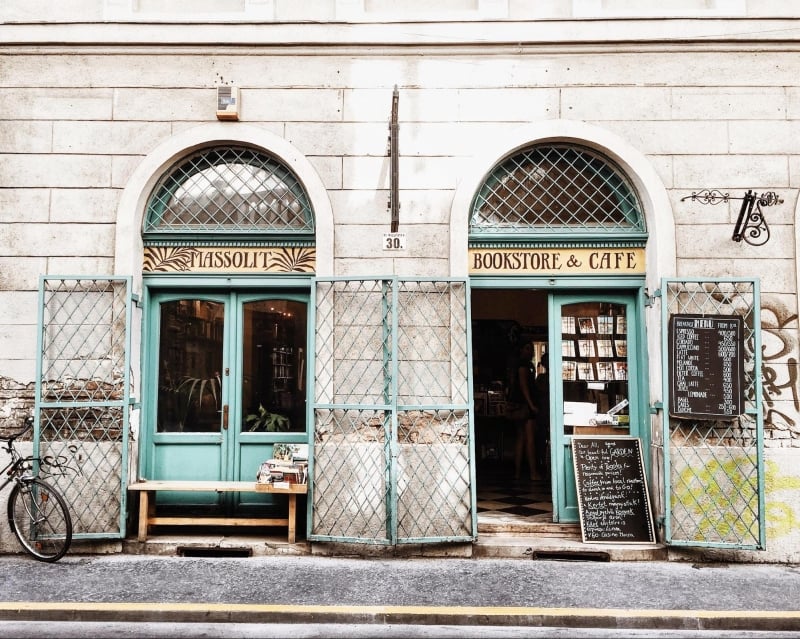 Massolit Bookstore & Café in Budapest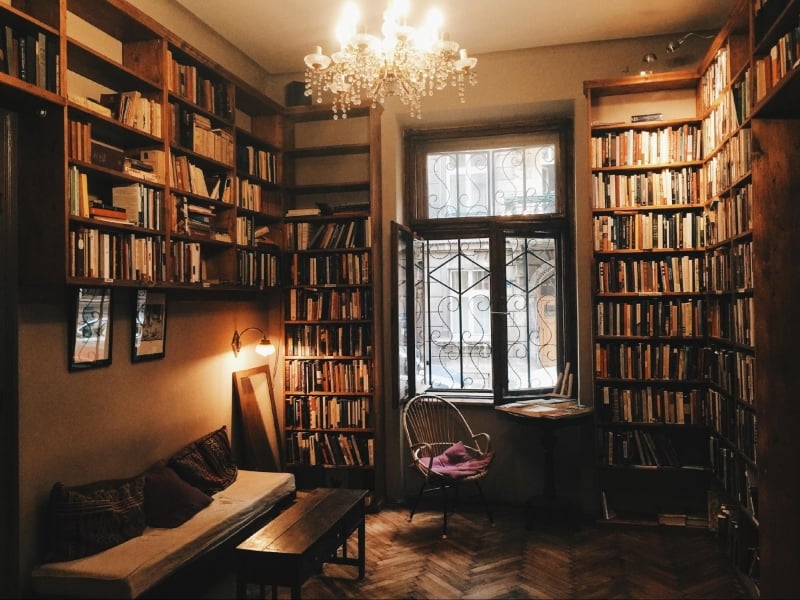 Massolit Bookstore & Café in Krakow
This tastefully decorated bookstore and café can be found in both Polish historical capital Krakow and Hungary's bedazzling Budapest. Having visited both cafés, I would say that the former is more spacious, comfortable and often less crowded as compared to the one in Budapest.
While you're here, grab a cup of iced latte and a gorgeous homemade peanut butter chocolate cake to go with your hour-long session of book browsing. There are good selections of English books in both cafes, and the outlet in Krakow even features books of topics such as literature, feminism and philosophy. You will find, also, plenty of books from Eastern European authors that touch on the topic of World War II and the haunting concentration camps. These books offer a compelling perspective on life during the war, and are recommended for those who wish to gain an education about this difficult period of time.
The bookstore is decorated with old vintage furniture, exuding a homey and relaxed vibe that coaxes one to feel at ease. You'll never feel as if you're being watched, and neither will you be in a hurry to leave.
Address:
Felicjanek 4/2, 33-332 Kraków, Poland
Budapest, Nagy Diófa u. 30, 1072 Budapest, Hungary
Museum of Modern Art Café/Bookstore, Warsaw, Poland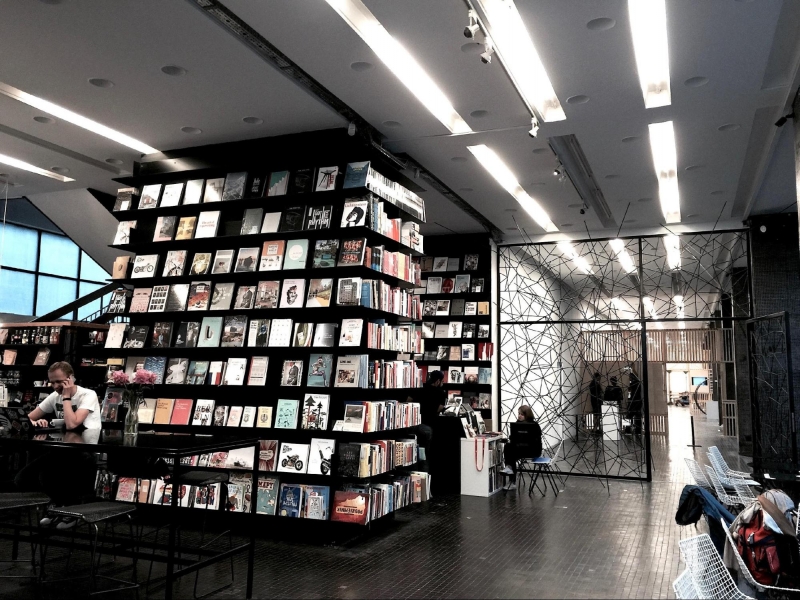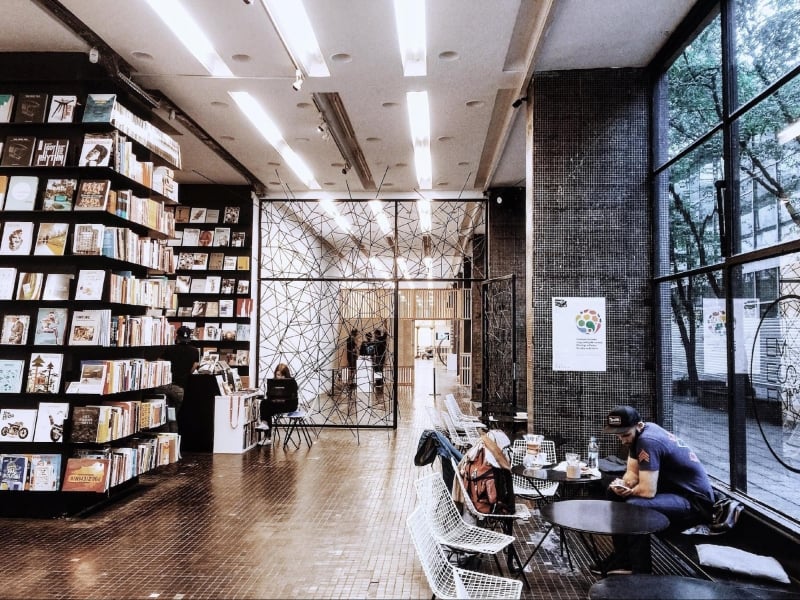 Even though the museum has been under construction for quite some time already, the museum-to-be's café is still a stellar option to spend an evening. The book selection is an art-lover's dream, and there are wonderfully curated books and guidebooks for tourists as well.
The design of the café maximises the amount of light that streams in, rendering it a great model of contemporary design and creative use of space. If the café is in any way indicative of how the design of the modern museum will turn out in a few years' time, I'm sure it would be nothing short of amazing.
Address: Kawiarnia Moderna, Pańska 3, Warsaw