Malaysia is a diverse country in terms of culture, lifestyle and entertainment. Long known as a land blessed with natural resources and as a rapidly developing nation, Malaysia offers a surreal blend of both tradition and modernity.
Hordes of foreign travellers throng the Southeast Asian nation on a regular basis, particular to tourist hotspots like Penang and Malacca. But how well do Malaysians themselves know Malaysian tourism?
From relaxing cultural adventures to full-on adrenaline rushes, here's a list of twenty activities that epitomises the Malaysian travel experience.
1. Challenge yourself at Mount Kinabalu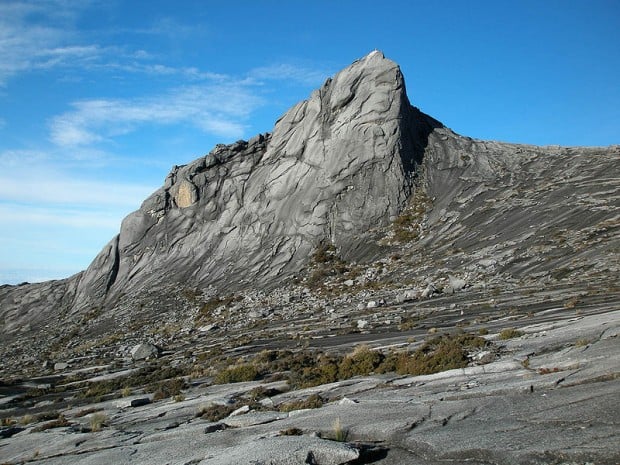 Image credit: BluESky BlUe
Reaching the summit of Mount Kinabalu seems to be the peak (pun not intended) of Malaysian travel achievements. And that's not even mentioning the breathtaking view from the top! Travellers willing to brave the climb are accompanied by a professional team of hikers at all times and guided along the way as they scale one of the tallest mountains in Sabah.
Also Read: 10 Mountains in Southeast Asia With the Most Incredible Views
2. Visit Batu Caves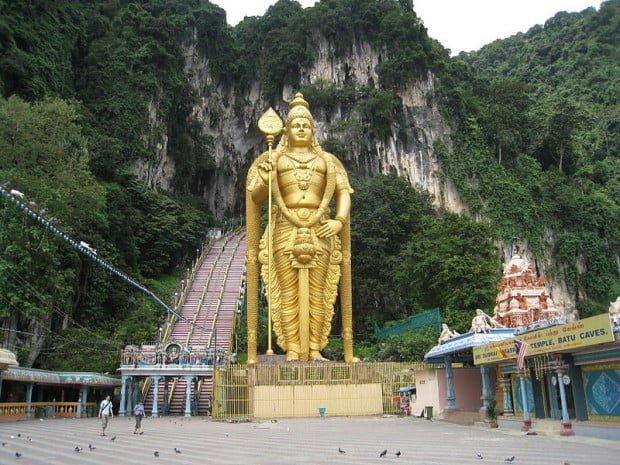 Image credit: Anandajoti
The limestone hill in Selangor, filled with cave temples, is one of the most prominent Hindu shrines in the region. While visitors are welcomed all-year round, it is especially packed to the brim during the Hindu festival of Thaipusam.
3. Paragliding in Putrajaya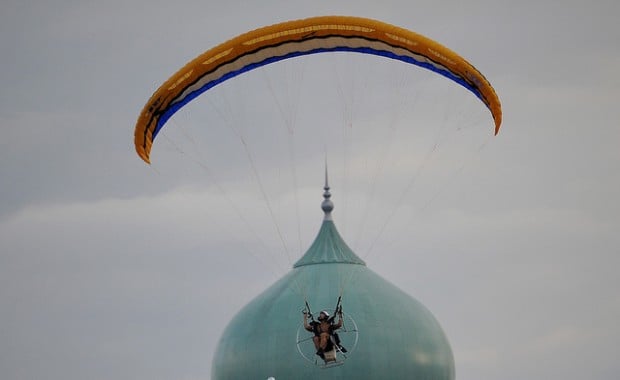 Image credit: Firdaus Latif
Putrajaya is the federal administrative region of Malaysia (this means that the government is there!). Did you know you can go paragliding in the open space in Putrajaya? Known to have a majestic open park, Putrajaya is where visitors can take the opportunity to attempt this fun and exciting activity. And you thought you had to go overseas for stuff like this?
4. Bargain for a good buy at Malacca's Jonker Street Night Market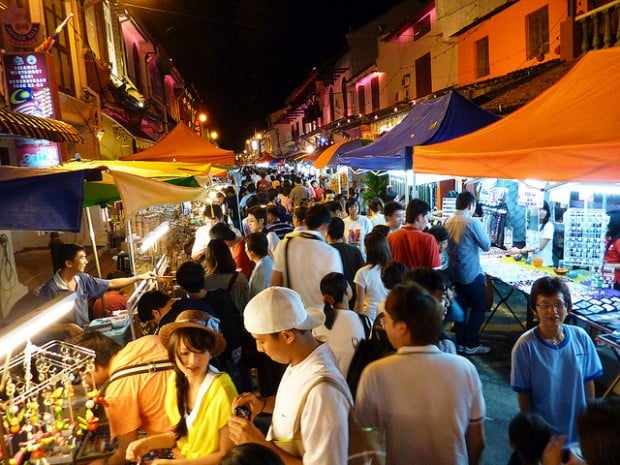 Image credit: SurLaRoute.fr
A historic city. A night market. A crowded street and cheap wares. Need I say more? Nothing takes you closer to the locales of a place than a good, old-fashioned haggle-off with a local merchant! it's close to impossible to leave unsatisfied, when this market is home to everything from fashion accessories to mouth-watering local, traditional street food.
5. Go book-shopping with the Big Bad Wolf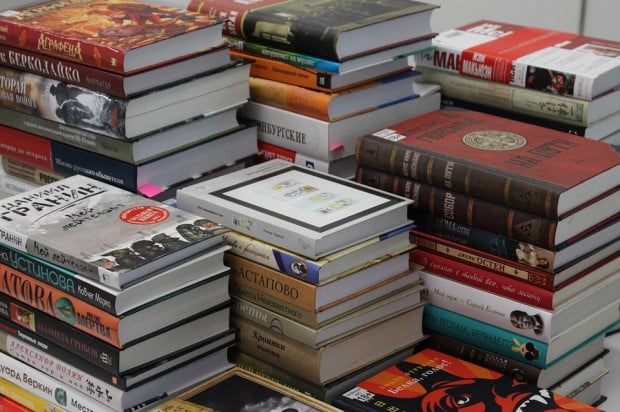 Image credit: klimkin
It's big and it's bad. It's the world's greatest book sale as far as Malaysians are concerned. Held annually in different locations, the Big Bad Wolf book sale boasts having over millions of secondhand and brand new books, all being sold at discounted prices of up to 75%–95%! If you're looking for a bargain in terms of books, the Big Bad Wolf sale is not to be missed!
6. Attend the Georgetown Literary Festival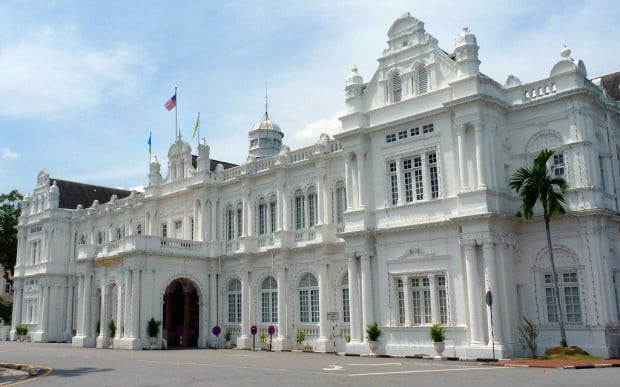 Image credit: cmglee
An activity for all the inner-Shakespeares travelling in Malaysia. Started in the year 2010, the Georgetown Literary Festival is an annual occasion held in Georgetown, the heartbeat of Penang, to honour the very best of local literary talents. It usually spans the best part of a weekend and is known to attract plenty of local and foreign attendees who get to interact with their favourite Malaysian authors and attend writing workshops, all within the close vicinity of the beautiful sights and scenery of Penang.
7. Swim with marine life in Sipadan Island, off the Eastern Coast of Sabah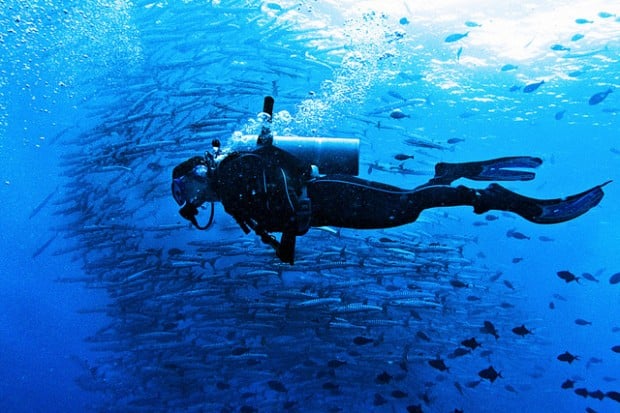 Image credit: Chen Wu
As islands go by, Sipadan has been far-less talked about compared to Langkawi and Pangkor and it's such a shame. Hawksbill turtles can be seen frequently in Sipadan and one can even get the chance to swim next to these beautiful creatures. On top of that, Sipadan is also far less crowded compared to the other islands, so depending on personal choice, it may just be the perfect, quiet getaway.
8. Skydiving in Taiping (Perak) & Segamat (Johor)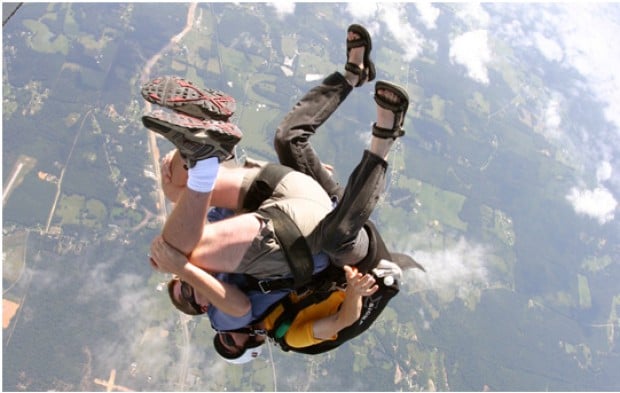 Image credit: Malaysia.skydiving.com
Yet another one for the thrill-seekers in Malaysia! Yes, if falling out of the sky is something you fancy, you can do it in Malaysia (but only in certain places though). You'll have to make an arrangement with the Kuala Lumpur Skydiving Association before freefalling from a plane though!
9. Learn the secrets of Wau-making in Terengganu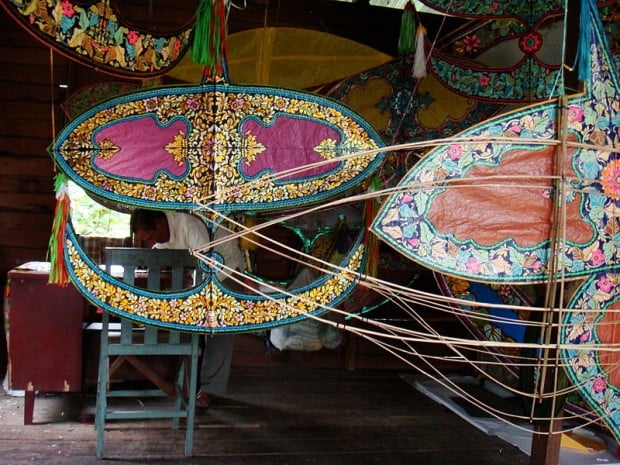 Image credit: Kerina Yin
A wau is a traditional Malay kite that is most commonly found on the east coast of Peninsular Malaysia, in Terengganu, for example. There is nothing quite as satisfying as seeing your own hand-crafted wau drifting with the winds, especially when it is adorned with beautiful decorations and wrapped in a magnificent ensemble of bright colours. Truly the effort and skill involved in crafting these traditional handicraft is truly something else.
10. Go turtle-watching on the East Coast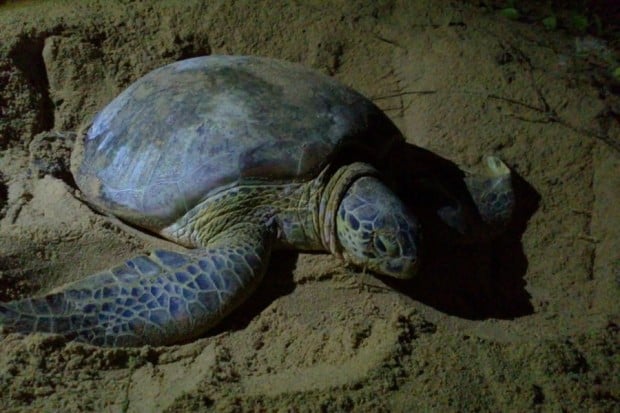 Image credit: al28894
If you're travelling to the East Coast of Malaysia, a must-do activity is turtle-watching. Most popular along the coastline in states like Terengganu and Pahang, turtle-watching requires great patience but is simply one of those experiences not to be missed! Given the alarming decrease of turtles in the wild due to pollution, hunting (for their shells) and the theft of their eggs, turtle-sightings are becoming an increasingly rare phenomenon, making this activity even more special and meaningful.
Also read: Asia Travel Bucket List: 20 Challenges You Must Complete
11. Go camping in Taman Negara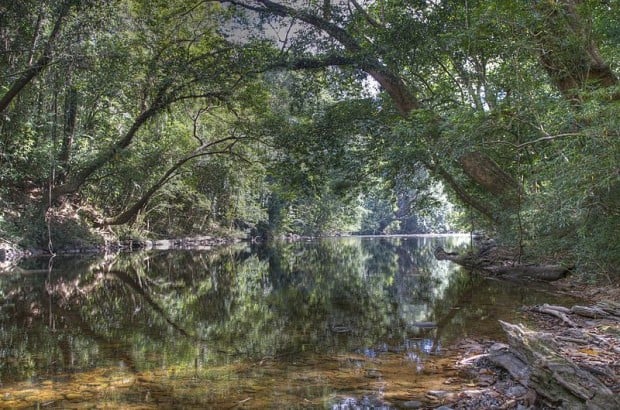 Image credit: Peter Gronemann
The National Park in Pahang is the oldest tropical rainforest in the world! Overnight camping trips can be arranged at this pristine location which would hit close to heart for all nature-lovers. There are also plenty of tours and other activities that can be arranged through the official website which promises fun for all ages. Perfect for a family getaway or an excursion with friends.
12. Join the Penang Bridge International Marathon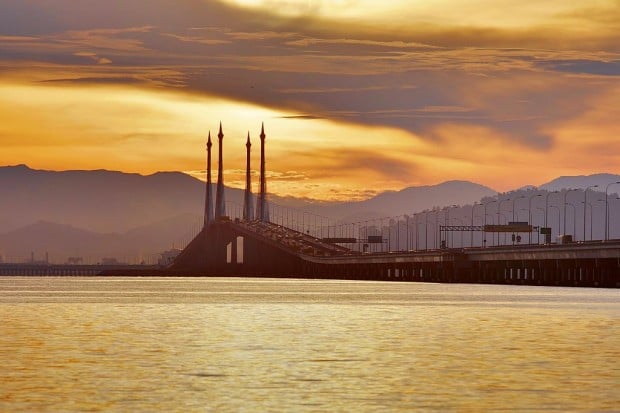 Image credit: Christopher Harriot
How does running on the fifth longest bridge in Southeast Asia sound? The yearly marathon in Penang attracts many participants from all over the world without fail and is truly a carnival in itself. The marathon often begins in the wee hours of the morning and finishes before noon. While some people train seriously for the marathon, there are also those who prefer to use the rare chance to stroll along a traffic-free Penang Bridge, admiring the view of the sea as they go along.
13. Catch a Formula One race in Sepang
Image credit: eastkandar
The F1 race is another international sporting event in Malaysia not to be missed. If you're a fan of fast cars and screeching tires on the race track, head on over to the Sepang Formula One circuit to catch a race. Often preceded by entertaining performances by international artists, the thrill of the race is well complemented by a passionate Malaysia crowd, making it a race-day visit that will be hard to forget.
14. Take a shopping day trip to Hatyai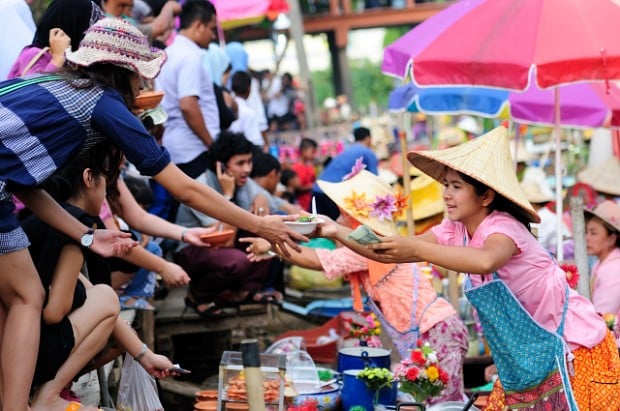 Image credit: Viewology.net
Malaysia shares a border with another country famous for tourism, Thailand. You can easily have a taste of Thailand by driving to Hatyai from Malaysia for an inexpensive weekend getaway – one that will be inevitably defined by shopping.
15. Visit the Kampung Kuantan Firefly Park in Kuala Selangor
Image credit: Mike LewInskI
Imagine walking along a riverbank at night and suddenly, you are surrounded by one of the world's largest colony of fireflies, all illuminating the night sky in a glittering dance of beautiful twinkly lights. That's part and parcel of a visit to Kampung Kuantan Firefly Park. Visitors often arrive in the evening to catch the sunset before they are treated to the main event. It is a beautiful experience that is truly out of this world.
16. Have fun at Legoland in Johor Bahru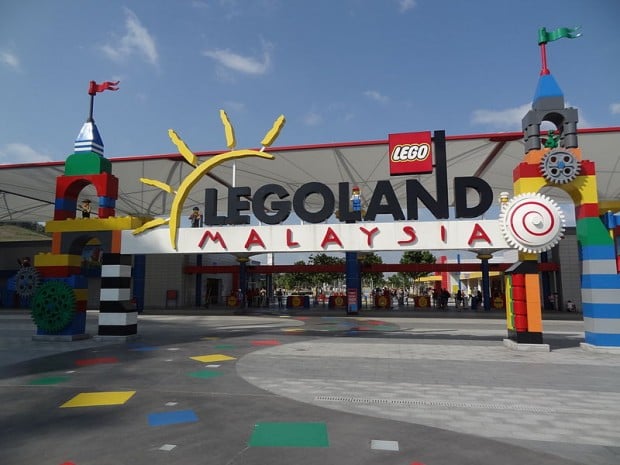 Image credit: milst1
Established in 2012, Legoland Malaysia is currently the only theme park of the Legoland chain operating within the region of Southeast and East Asia (the only other Legoland is located in Dubai). It consists of a water park, a resort, numerous rides and attractions and restaurants. Although tickets may be a little on the pricier side for some, Legoland Malaysia is rated as one of the best theme parks around. And being the first and only franchise of the Legoland theme park within the region, Legoland makes for another uniquely Malaysian travel experience, at least for the time being.
17. Stay at Genting Highlands, the City of Entertainment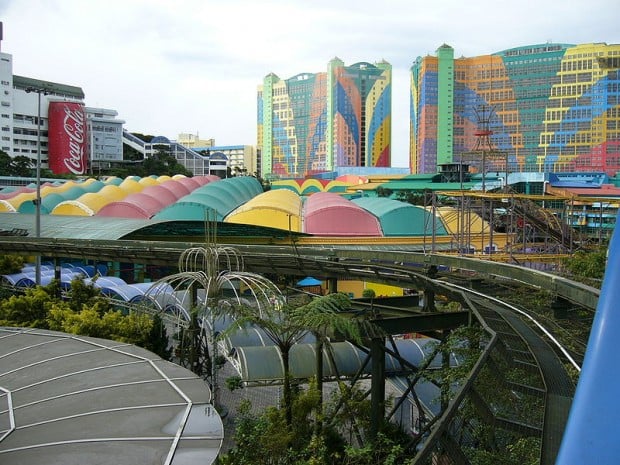 Image credit: Shahnoor Habib Munmun
While more and more entertainment outlets and attractions are popping up in Malaysia, let's not forget the original City of Entertainment in Malaysia: Genting Highlands. Boasting spring-like chilly weather all year round, the hilly resort, dubbed the Las Vegas of Southeast Asia, is a hub of activity for all guests, both local and foreign. While its main attraction is the Casino De Genting – the only legal casino within the country – Genting's City of Entertainment title is well-deserved as the resort also offers tons of options for shopping and fun-filled activities. In fact, the world's first ever 20th Century Fox theme park is scheduled to begin operations in 2017! There is much to look forward to.
18. Hike up Broga Hill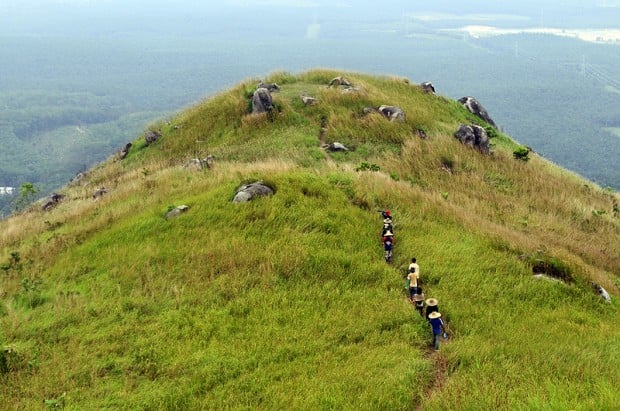 Image credit: Irwandy Mazwir
They say that sometimes, great things come in small sizes. As a traveller, that phrase cannot ring truer. In the quiet little town of Broga, on the outskirts of Semenyih, Selangor, lies one of the most breathtaking views of the sunrise in the peninsula. The catch? You have to hike up Broga Hill. While not as steep and perilous as another, more famous hiking location in Malaysia, the hike can prove to be quite a challenge, especially when the hike begins very early in the morning. But ask anyone who has conquered the hill and they will vouch that the view of the sunrise at the summit is to die for.
19. Stuff yourself with the best of Penang street food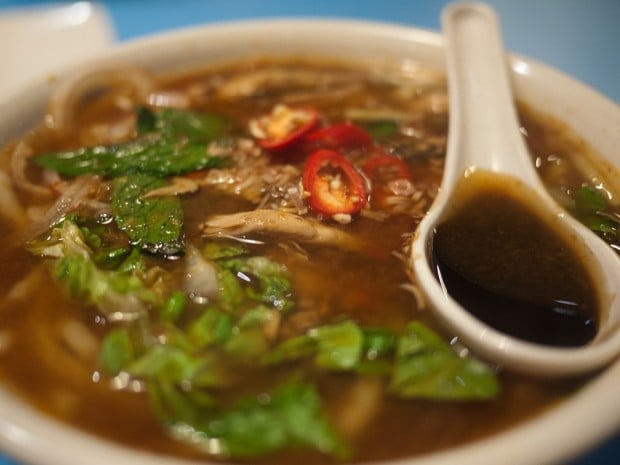 No traveller worth his or her backpack can deny the allure of Penang's street food. There comes a time in life when every Malaysian should plan a trip to Penang, if not for anything else, then just to eat. Boasting inexpensive local and fusion delicacies, Penang street food, which has consistently been rated some of the best in the world, has become a brand of its own, and for good reason. One can never be left disappointed about the quality of food after a visit to one of the many hawker centres and food courts in Penang. It is simply unheard of.
Also read: A Traveller's Bucket List for Vietnam, Thailand & Cambodia
20. Stay in a Sarawak Longhouse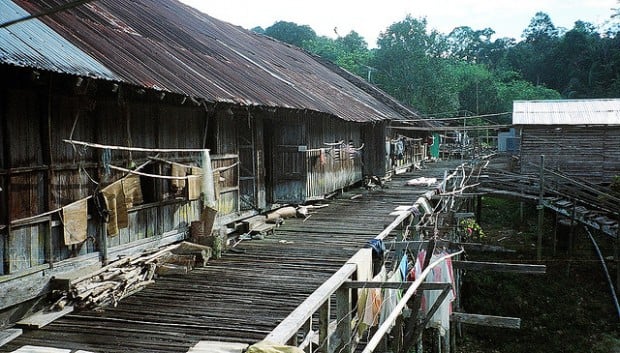 Image credit: Paul White
The longhouses in Sarawak are the residences of the aboriginal people in Sarawak. A longhouse consists of a line of separate rooms and dwelling places all under one roof. Traditionally, many families occupy one longhouse at any given time and it culturally one of the most iconic buildings of the natives in Sarawak. No visit to East Malaysia (Sabah and Sarawak) is ever complete without visiting and experiencing living in a traditional longhouse. And with so many homestay programmes available, it would be a real pity to pass up the opportunity.
Also Read: 20 Reasons Why Malaysia is a Horrible Place to Travel
As Malaysia continues to grow as a tourism-driven nation, of course more activities will find their way onto this list. For now though, these 20 activities are a good starting point.