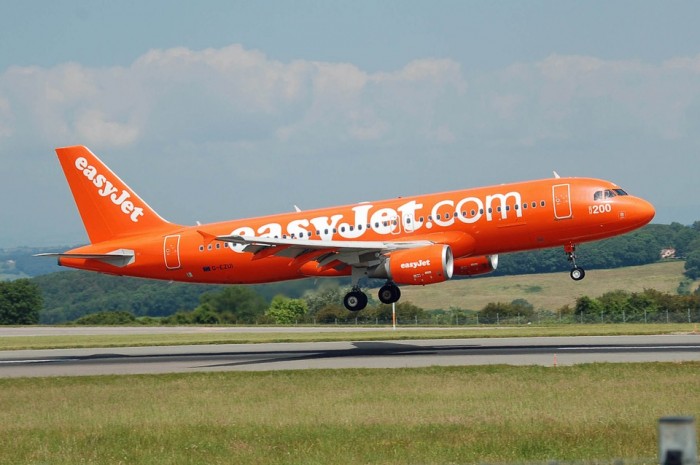 Flying around Europe can be surprisingly affordable, but you have to do your homework first. Which budget carriers operate between the destinations you're interested to fly to? There's so much more to budget airlines in Europe than just Ryanair – so always take the time to look for alternative flight options. Here is a brief but comprehensive guide of the budget airlines operating in European airspace.
Aer Arann
A small airline based out of Dublin, Aer Arann flies regionally for Aer Lingus, mostly around Ireland and the UK, though they do also fly to Rennes in France. It is worth noting that Aer Arann operates a few of the new ATR 72 jets, dubbed "the world's greenest aircraft" for fuel efficiency and lower CO2 emissions.
Aer Lingus
Not as cheap at Ryanair, Air Lingus is an Irish carrier that has been morphing into more of a low cost carrier over recent years. They have a good track record of flight to major European destination airports but are not as much of an economy option as some competitors.
Airberlin
Airberlin, operating out of Berlin and Dusseldorf and flying to over 174 destinations in 40 countries, has one of the most efficient and eco-friendly fleets in Europe.
Belle Air
This is Albania's only low cost airline. It flies between Albanian capital, Tirana, and around 11 Italian cities, and could offer a cheap shortcut if you are looking to cross the Adriatic.
Blu-express
This is an Italian low-cost airline and flies from Rome's Ciampino airport to a small number of destinations in Italy including the southern island of Pantelleria.
Blue Air
Blue air is an airline based out of Bucharest, Romania and flies to and from seven other Romanian airports as well as a wide range of other European airports in Italy, Spain, Portugal, Cyprus, Germany, France, Belgium and the UK.
Blue1
A low cost wing of the Scandinavian Airlines System, Blue1 is the second biggest airline in Finland. It flies to a number of destinations in Finland and a scattering of other places in Scandinavia and across western and central Europe.
Condor
Condor is a massive operation owned by Thomas Cook. They run cheap flights from German airports to Southern Europe and beyond and have a great scope in terms of where they fly to. However, as many routes are flown only occasionally, which makes it best for more flexible travellers.
Corendon
A Dutch owned airline based in Turkey, Corendon serves the Netherlands and Turkey more comprehensively than any other European budget airline.
EasyJet
EasyJet is Europe's second largest low-cost carrier, after Ryanair. They have hubs in London, their base, and Malpensa, Milan. The prices may be higher than Ryanair but this airline offers flights to a great range of European airports.
Flybe
This UK budget airline is the largest low-cost, regional airline in Europe. They fly to an extensive range of UK airports as well as to destinations in France and elsewhere.
Germanwings
This is one of the three big German budget airlines, with a route map that covers much of Europe. Germanwings cover a wider scope than any of the other airlines outlined here.
Jet2
This small but innovative airline fly from their base in the north of England to a range of other destination airports around the UK.
Jetairfly
With a comprehensive destination list in Belgium, Jetairfly also flies to a number of places in the Mediterranean basin.
Monarch
Monarch is designed to take people from the grey and gloomy UK to a series of sunny destinations in Spain, Portugal, and other places around the Mediterranean.
Niki
Established in 2003, this Austrian low-cost airline co-ordinates flights with AirBerlin and flies to a wide range of sunny destinations as well as throughout Austria.
Norwegian Air Shuttle
This is the second largest operator in Scandinavia and the fourth largest low-cost airline in Europe. Norwegian Air Shuttle has hubs in Oslo and throughout Europe.
Ryanair
Ryanair is a massive monster of low-cost air travel. They are the largest low-cost airline in Europe and from their Irish base they fly to over 1000 destinations.
SunExpress
SunExpress is a Turkish-based airline, operating routes between Germany, the Netherlands, Austria, and Switzerland to and from many destinations in Turkey.
Thomas Cook Belgium
This charter airline flies exclusively between airports in Belgium, northern France, Luxembourg, the Netherlands and Germany and destinations around the Mediterranean.
Thomson Airways
Flying from 11 hubs in the UK, Thomson Airways transport passengers to 80 city and beach destinations around the world, including Africa, Asia and North America.
Transavia
This is the low-cost branch of the KLM/Air France group, offering flights between destinations such as France, Greece, Spain and Italy, and even Morocco and Turkey. Transavia has a reputation of offering a more pleasant onboard experience than that of many other of the low-cost operations.
TUIfly
This is a division of the TUI holiday boutique chain. They fly from 18 airports in Germany to sunny sites in the Mediterranean basin.
Vueling
This is a rapidly expanding Spanish low-cost airline that has several hubs, including Barcelona, Rome, Madrid, Florence and Brussels. They fly to a range of destinations around western Europe.
WizzAir
On a fare by fare basis, this Polish-Hungarian airline offers some of the lowest airfares in Europe, including Eastern Europe, and has an impressive tally of destinations and airports served. On top of European destinations, WizzAir also has routes to Israel and United Arab Emirates.
All of the above low-cost airlines can offer an affordable way to tour Europe. If you do your research and shop around for the best prices, flying can be equable with the cost of train or road travel for wider ranging trips. Reading reviews will tell you to plus-points and down-sides of each of the low-cost carriers profiled above. While you must often expect to get what you pay for, cheap flights can also often be a bargain worth making. How far you will be willing to go in terms of lack of leg-space and absence of frills will determine how cheaply you are able to travel by air.
Also read: A Complete Guide to Getting Around Europe
Do your homework and you can travel in European airspace for far less than you might imagine possible.