So I finally ticked solo travelling off my bucket list. Just recently, I flew to London for a gastronomic adventure on my own. All alone. While the idea of travelling alone was initially daunting, I finally sat down and booked my trip. The rest – packing my luggage, getting to the airport and catching my flight across half the world – was a breeze. And I must say: I have no regrets in doing so! Solo travel was extremely exhilarating and very, very different from touring together with someone else.
While my intended holiday destination was only to London, I decided to capitalise my presence in Europe to visit some of the continent's prominent cities. Besides experiencing the various attractions that these cities had to offer, I also learnt a lot from my solo travelling journey!
For all you aspiring solo travellers out there, here are five things to do when travelling alone:
1. Sign up for free city tours
Many European cities have free local city tours that operate on a pay-as-you-feel relationship.  If you are travelling alone, I would definitely recommend you sign up for one of these tours! Because the guide's earnings are based on their performance (the participants decide how much they want to tip the guide), the tours are usually well prepared and informative. It can be expensive travelling alone, and getting a guide just for yourself is pretty much out of the question.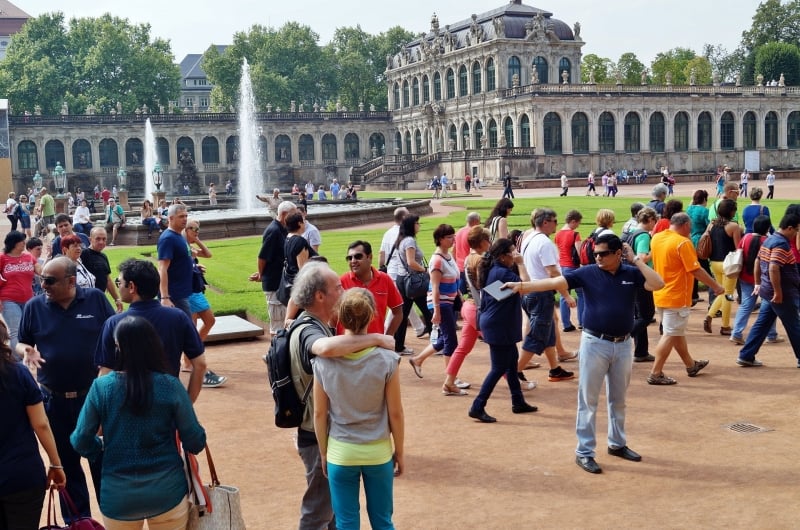 Furthermore, at these tours, you get to meet people from all over the world, including your home country. When I was travelling solo in London, I met a Singaporean family on the same tour! You also get summarised introduction to the city in about 2 hours at whatever price you want, which sounds like a pretty good deal to me!
Depending on which country you go to, different companies may be offering the tours. For example, Sandemans has a pretty strong presence across Europe. All you have to do is just research on what tours are offered and how to sign up, and you are good to go!
2. Strike up conversations with locals
"Don't talk to strangers." That was what I was taught as I was growing up, and that's what you should not do while travelling alone! Being alone gives you the opportunity to strike up new conversations with random strangers like shopkeepers and fellow travellers. On my vacation across Europe, I spent a good 15 minutes with a chocolate shop assistant discussing the quality and taste of the different types of cocoa beans!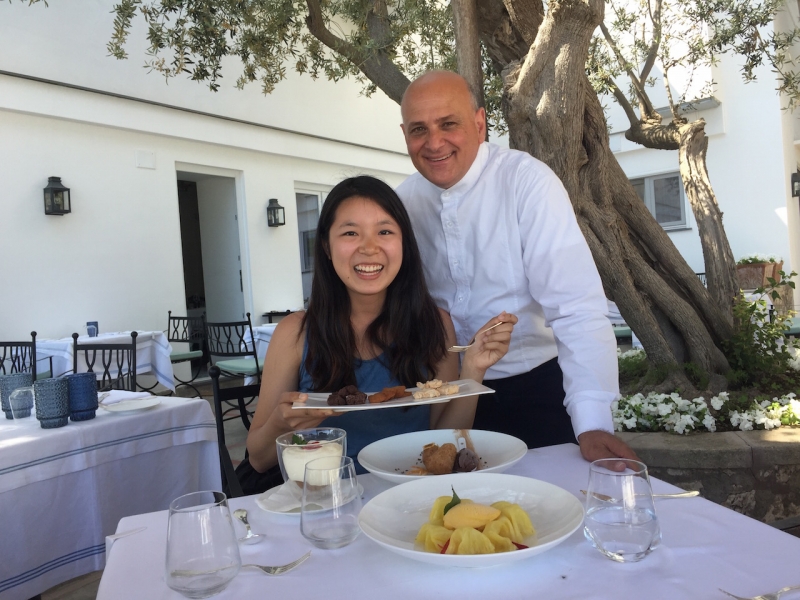 Of course, personal safety is of utmost consideration. Stay alert, be aware of your surroundings, and recognise who you are having a conversation with. Keep to bright, open places such as shops and cafes, and be careful about the information you divulge. While it's great to share about what you're doing, don't unintentionally let slip personal information, such as where you are staying at. As long as you're safe, talking to strangers can be a very enriching experience. 
3. Arrange to meet existing friends in the area/join interest groups
Trust me, the prospect of being alone in a foreign land can be very intimidating!  You'll have to plan your itinerary, book your trips and spend most of your time all by yourself. For someone who is used to spending time with friends and family, I did start to feel slightly lonely on my trip as well. But there's a way to make travelling alone less scary: meet familiar faces in a foreign land! Be it old or new friends, meeting up with acquaintances who currently reside in the country will definitely be beneficial for your mental and emotional health. Besides, you get a local opinion on what's there to eat and do in the area!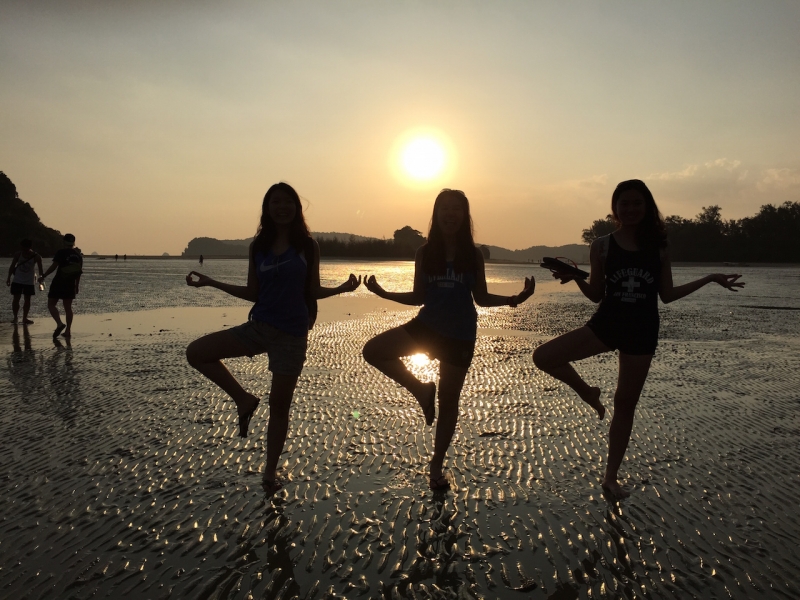 Of course, not everyone has friends from all around the world. You can still get to meet new people by joining an interest group! These groups, such as pm2am, organise various activities for travellers all over the world, allowing you to meet strangers. Not only do you get to meet new friends, but you can also be assured that your travel plans are immaculately arranged for you.
4. Preparation before the trip
Aside from the typical pre-trip shopping, there are a number of things you have to do in preparation for your journey:
Language: If you're travelling to a land with a foreign language, the Google Translate phone app is your best friend. Not only does the app have a voice-recording feature (which records your sentences and translates them for you), it also has a camera feature that translates any foreign words on whatever point your camera at! Do download the specific language you want onto the app; otherwise, you wouldn't be able to use the app's translation feature for that language offline. This is extremely handy when you are in an area with no mobile data connection.
Navigation: Besides the requisite Google Maps app, do research and get public transport apps unique to your travel destination. One example is CityMapper, which serves quite a few countries in Europe and even offer wet weather routes in anticipation for the wet European weather. Remember to download all offline maps of the area in all your navigation apps (if possible), which will allow you to navigate around your place without using mobile data.
Weather: For detailed and accurate forecasts (at least as much as weather forecasts go), download the Weather Channel. This app allows you to check the weather of your destination country up to two weeks in advance, which helps tremendously with packing. My favourite feature on the app is the part where it tells you what the weather feels like! This makes it much easier to decide what to wear out for the day.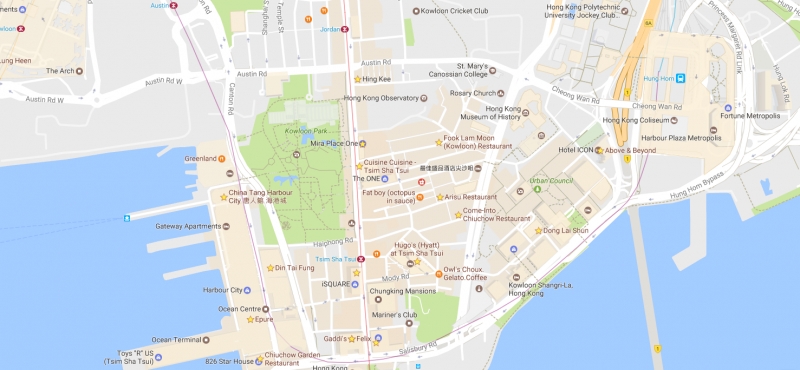 Attractions: Efficiency is priority when it comes to visiting attractions in an area – no one wants to double-back and waste additional time travelling. When planning your itinerary for the day, use the "Save" feature on Google Maps, which allows you to mark places on the map with a star. Not only does that help you to find locations on the map easily, it also assists you in planning the most efficient route to get from attraction to attraction.
Safety: Depending on your destination, solo travelling can have its risks, especially if you are female. While most countries are not so dangerous for lone travellers that you have to carry pepper spray or even weapons, there are a couple of items you can bring along! The first would be a rape alarm. These are usually in the form of cartoon key chains which you can hang from your bag or attach to your wallet, and emit a shrill screech when triggered. The rape alarm might not harm anyone, but it does scare off the offender, and draws passers-by to you. If you are still feeling insecure, get a tactical pen. Made from titanium, a tactical pen doubles as a self-defence weapon, and is strong enough to break glass when required.
5. Decide what you like to do and take your time
If you've never travelled alone, not having a clear idea of what you are actually looking for in a destination is common. Accordingly, it's also natural that you would want to visit every place in the area!  When I first travelled to London alone, I tried my best to cover all the tourist attractions and museums in the city. But by the end of the first day, I was exhausted.  I scrapped my original plans by the next day, and took a slow walk through a market instead. In a couple of hours, I popped into a nearby fast food eatery for lunch and had a good read before I continued my journey. While I did not visit every attraction I intended to, I felt much more contented and relaxed.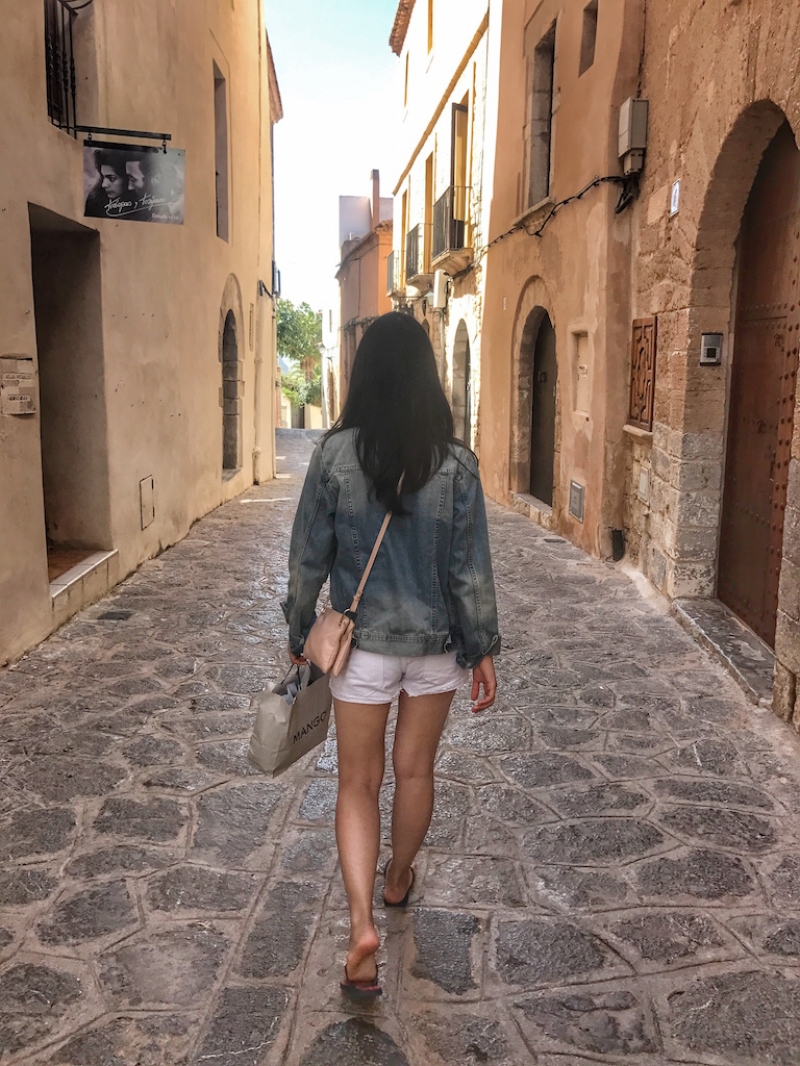 The best part of travelling solo is that you get to do whatever you want, whenever you want. So take your time to figure out what works for you: do you like a slow, laid-back itinerary or do you want to make sure you've covered every "must-see" in the country? A solo trip is the best time to get to know yourself better, especially the difference between what you like and what you tolerate when travelling. 
Also read: Solo Travel: Why It is Good for the Soul
If done properly, solo travelling can be one of the most rewarding experiences that you'll ever have. While there is definitely a lot more preparation to do before the trip, it will definitely all be worth it. So if you haven't travelled solo before, do it soon, and be prepared for an adventure of a lifetime!