Europe is not only about magnificent historic cities, food and art; Europe also offers a wide range of outdoor activities. The continent is crisscrossed by long distance cycling routes as well as long distance hiking trails. If you are one of those people who need to get out and about during their vacation, you might want to consider the following ten long distance hikes in Europe.
Also read: 10 Hiking Tips to Always Keep in Mind
1. Slovenian Mountain Trail, Slovenia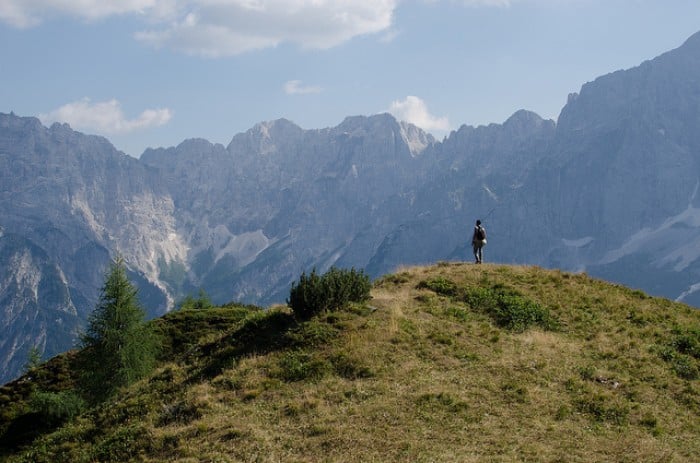 Image credit: Massimo Variolo
This challenging 500 kilometre hike connects the major mountain ranges in Slovenia—Pohorje, the Julian Alps, the Kamnik-Savinja Alps and Karavanke—with the sun-soaked Adriatic coast. It takes in Mount Triglav, the symbol of and tallest mountain in the country. This superb trail starts in Maribor, a town in the Alps, and takes in mountain ridges, valleys, plateaus, farmlands and vineyards before ending in Ankara, a town on the Adriatic Sea coast. This is a well-signed and well-maintained trail, featuring more than 50 huts and almost 80 checkpoints.
2. Müllerthal Trail, Luxembourg
Image credit: Sean Vos
Maybe not the most well-known long distance hiking trail in Europe, but absolutely a recommend one is the 112 kilometre Müllerthal Trail in Luxembourg. This well-marked six-day hike takes hikers past the stunning rock formations, castles, farmlands and forests that characterise the beautiful Little Switzerland region in Luxembourg.
3. Laugavegur Trek, Iceland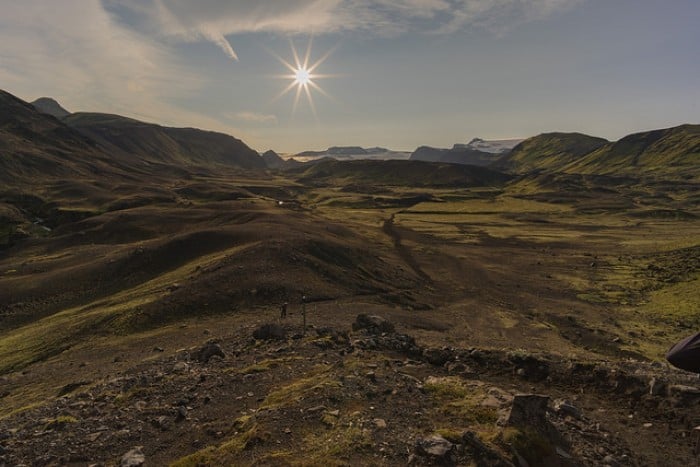 Image credit: eliudrosales
Also known as Laugavegurinn or the Hot Spring Route, the Laugavegur Trek in Iceland is not that long of a hike with its length of 54 kilometres, but it does require hikers to spend a few nights on the trail. This is arguably the most exceptional long distance hike in Europe because hikers will traverse volcanoes, glaciers, valleys and multi-coloured mountains. It's this sheer variety of landscapes that makes this hike so unique.
4. Alta Via 1, Italy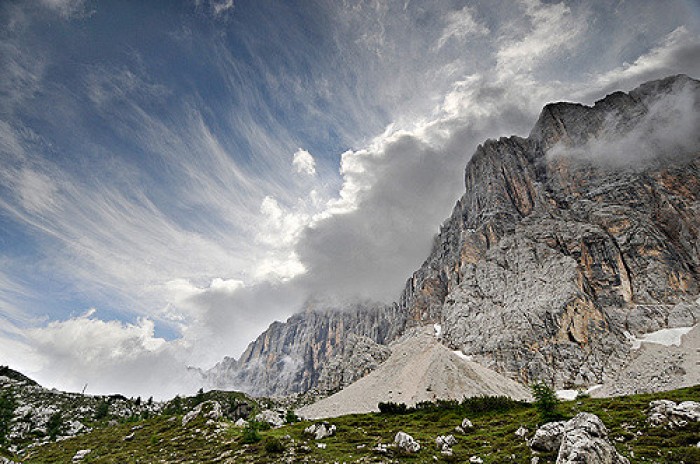 Image credit: Louis Vest
The 150 kilometres long Alta Via 1, or High Route in English, snakes its way across the magnificent Dolomites in northern Italy. Although these mountains stand in the shadow, literally and figuratively, of the Alps, they are considered to be the most striking in Europe. They're made up of incredibly sharp peaks, rock formations, photogenic alpine lakes and expansive alpine meadows. It's a downright extraordinary trail. To top it off, the entire region is a UNESCO World Heritage Site.
5. Kungsleden, Sweden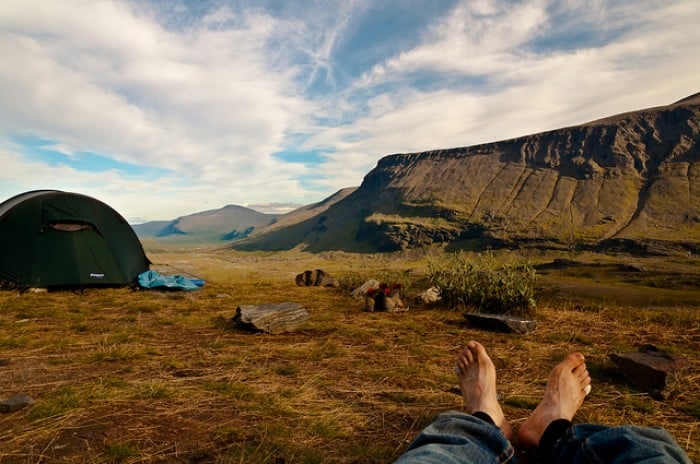 Image credit: Raphaël Vandon
Sweden's Kungsleden, or King's Trail in English, runs for no fewer than 440 kilometres across the vast plains of Swedish Lapland. It crosses one of the largest remaining wildernesses in Europe, taking in huge areas of tundra, birch woods, glaciers and mountains. This challenging trail—there are few facilities on the way—is typically done in four one-week-long sections. The trail is also opened in winter, when it's a popular cross-country ski trail.
6. Tour du Mont Blanc, France, Italy and Switzerland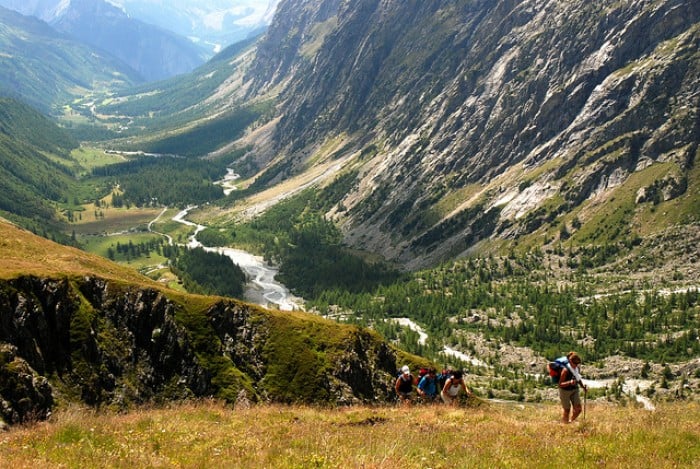 Image credit: Mor
Mont Blanc is the highest mountain in western Europe, rising 4,810 metres to the sky. The Tour du Mont Blanc circumvents the entire base of this mountain, crossing three country borders on its way. The trail is 169 kilometres long and runs underneath towering mountain peaks and across scenic valleys and meadows. Hikers generally start and end in Chamonix, France, and sleep in the many huts that line the trail.
Also read: 12 Hiking Trails So Picturesque You Won't Believe They Exist
7. Lycian Way, Turkey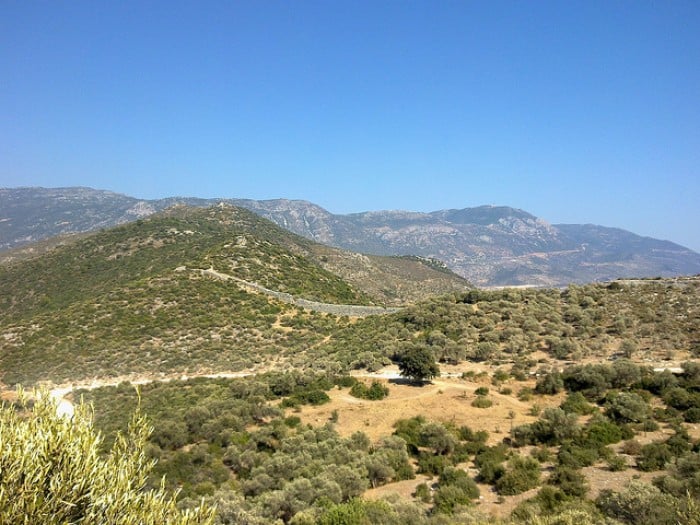 Image credit: Borya
This is without question one of the greatest historic long distance hikes in Europe. Running for about 540 kilometres along Turkey's Mediterranean coast, from Fethiye to Antalya, the Lycian Way is an extraordinary trail that combines several shorter ancient trails. Attractions on the way range from rocky coastlines and beaches backed by pine forests to ancient ruins and historic coastal towns.
8. Hadrian's Wall Path, England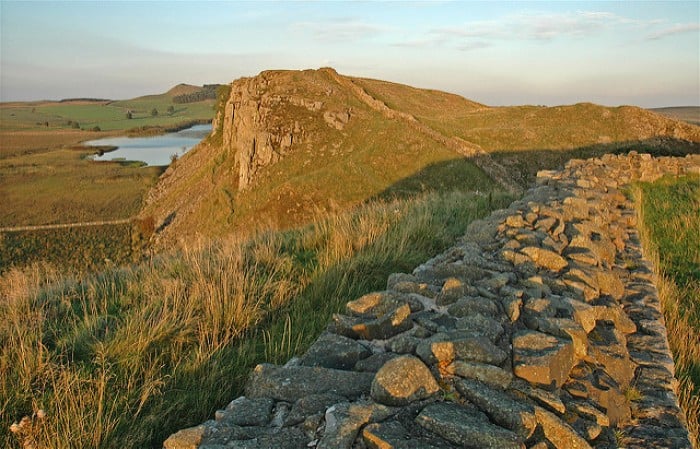 Image credit: thornypup
The 135 kilometre Hadrian's Wall Path follows what used to be the northernmost border of the Roman Empire. Running from the North Sea coast to the Irish Sea coast across northern England, this epic trail is lined with Roman ruins, including many sections of UNESCO World Heritage Listed Hadrian's Wall, and crosses spectacular rural landscapes. It doesn't take longer than six days to finish the walk.
9. West Highland Way, Scotland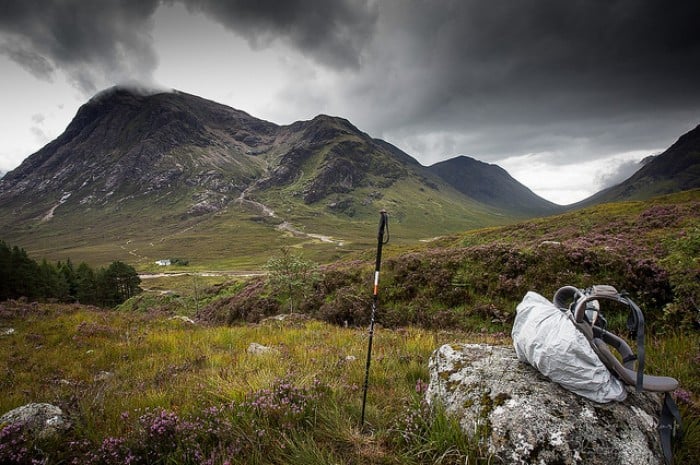 Image credit: Bart van Dorp
The spectacular West Highland Way is Scotland's greatest long distance hiking trail. This 154 kilometre trail begins just north of Glasgow and, after following a 1700s military road through forests, across the highlands and past mysterious lochs, ends at the foot of Ben Nevis, Britain's tallest mountain. This breathtaking hike through some of the wildest landscapes of Western Europe takes approximately a week to finish.
10. Camino de Santiago, Spain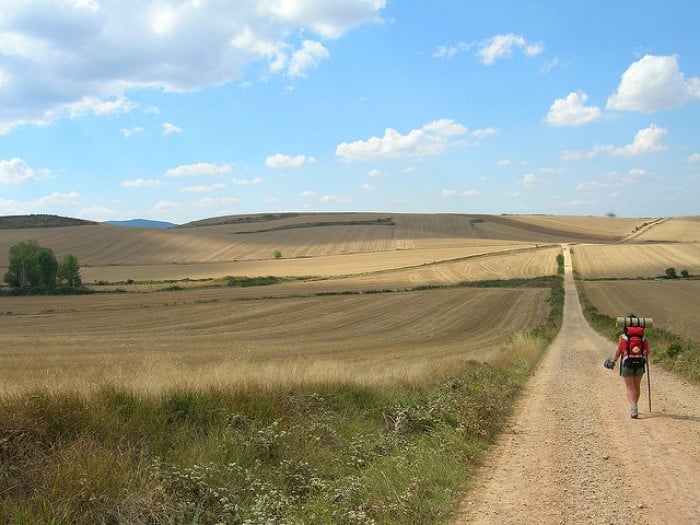 Image credit: José Antonio Gil Martinez
Undoubtedly the most famous hiking trail in Europe, the Camino de Santiago, or Way of St. James in English, is made up of numerous different trails, all of which end at the old pilgrimage city of Santiago de Compostela in northwestern Spain. The most popular route begins in St.-Jean-Pied-de-Port just across the French border in the Pyrenees and measures about 800 kilometres. It takes more than a month to complete this iconic trail.
Also read: A Complete Guide to Getting Around Europe