The International Indian Film Academy (IIFA) Awards 2018 just happened this weekend, and there's no better time to celebrate Bollywood than now. When it comes to the multi-billion dollar Bollywood industry, filmmakers spare no effort in making sure that their film is visually appealing and captivating. And not forgetting the artists who shed their blood, sweat and tears to bring entertainment to us fans!
Bollywood filmmakers have the amazing ability to take us viewers on a journey around the world through their specially curated choices of filming locations. While Europe and the USA are highly popular regions, some of the most beautiful shooting spots are located in India itself! From rugged mountains to rustic palaces, India hasn't failed to dazzle and enthrall us through the big screen.
So if you're an avid Bollywood fan and have always pictured yourself as a superstar in your favourite movie scenes, this is your golden chance to do just that. Head to these ten stunning locations in India and live your Bollywood dream!
1. The Golden Temple – Amritsar, Punjab
With its top half made purely from gold, the legendary Golden Temple is almost synonymous with Amritsar. This awe-inspiring temple is the holiest shrine in the Sikh faith, and it is part of the larger gurdwara complex known as Harmandir Sahib.
Pilgrims from all around the world come to Amritsar to bathe in the sacred body of water surrounding the glittering shrine. The water is believed to have healing powers, and it is no wonder that this location is known as India's most spiritual site!
The iconic Golden Temple was featured in the movie Rab Ne Bana Di Jodi, during the sad version of the song "Tujh Mein Rab Dikhta Hai". It was here that Taani (Anushka Sharma) realised she saw God in Raj (Shah Rukh Khan), beautifully portraying the divine aura of this location. Truly, it was a scene that brought tears to many Bollywood fans!
2. Pangong Tso Lake – Ladakh, Jammu & Kashmir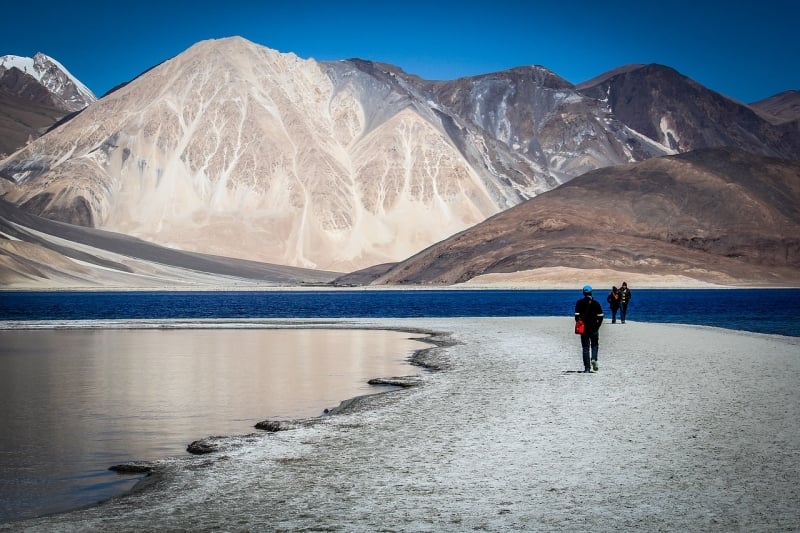 The awe-inspiring Pangong Tso Lake spans 150km from India to Tibet, and it is one of the largest saltwater lakes in Asia. Possibly disguising as a painting straight out of a museum, Pangong Tso will wow you with the deepest shades of azure blue and a sandy, snow-brushed mountain backdrop.
The allure for this amazing location first started when it appeared in the romantic thriller film Dil Se in 1998. But most would remember the Pangong Tso Lake in Ladakh as the setting for the final scene of the 2009 hit movie 3 Idiots, where Kareena Kapoor meets Aamir Khan in her bridal outfit.
Oh, and how can we forget our heart-throb Shah Rukh Khan riding through Ladakh during the opening scene of Jab Tak Hai Jaan? Ladakh is a popular destination amongst bikers for road trips. In fact, it is the least populated state in India and its isolation makes it one of the best stargazing spots in the world.
3. The Oberoi Udaivilas – Udaipur, Rajasthan
The Oberoi Udaivilas is one of the most unique luxury hotels in India. Located on the picturesque bank of Lake Pichola, this establishment sits on the two-century-old hunting grounds of the Maharana of Mewar and spans a massive 50 acres! What's more, the premises also house a 20-acre wildlife conservatory.
The resort aims to recreate the ambience of a royal residence, complete with intricate artefacts and dome structures, marble pavilions and carefully manicured courtyards. Staying here would make you dream of having your own dream destination wedding or honeymoon.

The Oberoi Udaivilas in Udaipur is such a gorgeous establishment that it had to be added to this list. The movie Yeh Jawaani Hai Deewani was an iconic movie that made people take notice of Udaipur. Remember Aditi's (Kalki Koechlin) big fat Indian wedding and the melodious song "Kabira"? Those scenes were beautifully shot here!