Located in the Turkish region of Central Anatolia, Cappadocia presents a striking and other-worldly sight. Made up of several cities and towns, the area is famous for its strange rock formations, cave dwellings, subterranean cities, and unusual landscapes. There are many marvels to behold in this area which has been inhabited since prehistoric times.
As a popular destination, there are of course, plenty of accommodation choices in Cappadocia, catering for just about every type of traveler, be it the solo adventurer or honeymooning couple. There are also quirky options such as cave hotels, for those seeking a unique experience! Find out what suits you best at Hotelscombined, which helps you compare prices across all the top travel sites for the best deals!
No matter where you choose to stay during your visit or the time of the year, you're sure to be dazzled by Cappadocia. Here are some of the best things to see and do:
Explore Derinkuyu Underground City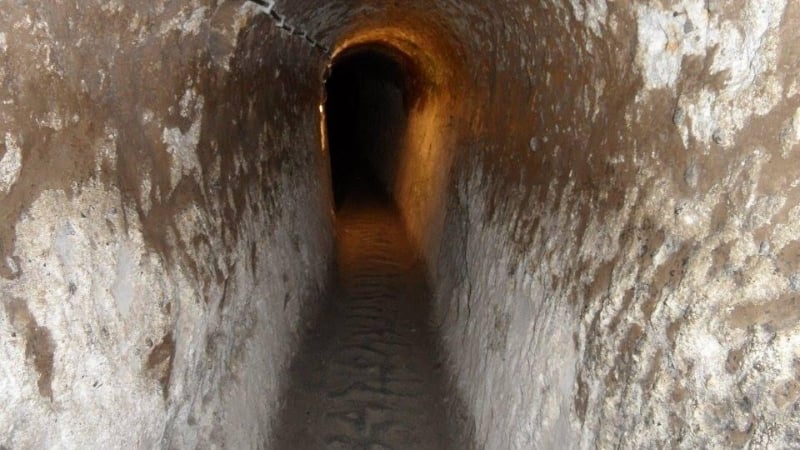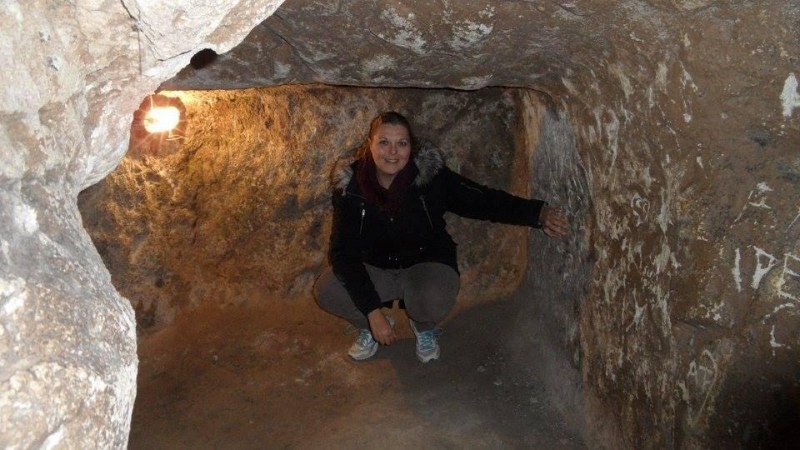 Descend into the gloomy depths of the earth and walk through the low and narrow passageways of the intriguing Derinkuyu Underground City. Once a sanctuary for Christians to hide in safety, the caverns had sleeping quarters, chapels, kitchens, storage areas, and other things necessary for human survival. You can even see old graves that respect the dead. Some parts of the underground city can be a bit of a squeeze but, for the most part, it's fairly easy to explore.
Ride a hot air balloon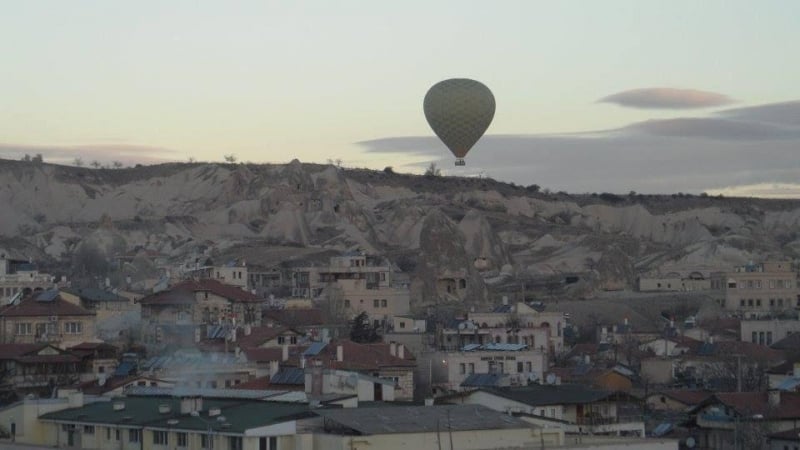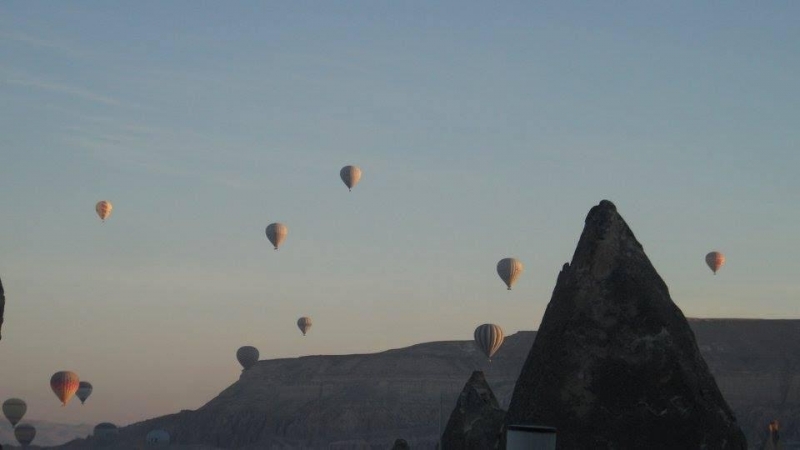 One of the best ways to fully appreciate the stunning landscapes of Cappadocia is to soar above in the skies in the basket of a hot air balloon. Gaze down on the lunar-like terrain and be amazed! Several operators offer thrilling trips for visitors to get a bird's eye view of the area. Take something warm to wear as you may be surprised by the chill.
Marvel at the fairy chimneys in Goreme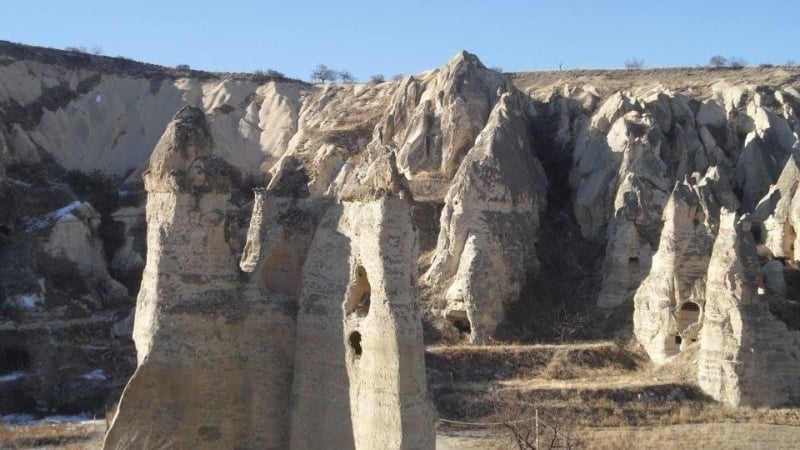 Goreme is a popular base for people staying in the Cappadocia area, with plentiful accommodations, restaurants, and other tourist facilities. The town is surrounded by many unusual rock formations, often referred to as fairy chimneys. They look almost like something you'd expect to see on top of a cake!
Stay in a cave hotel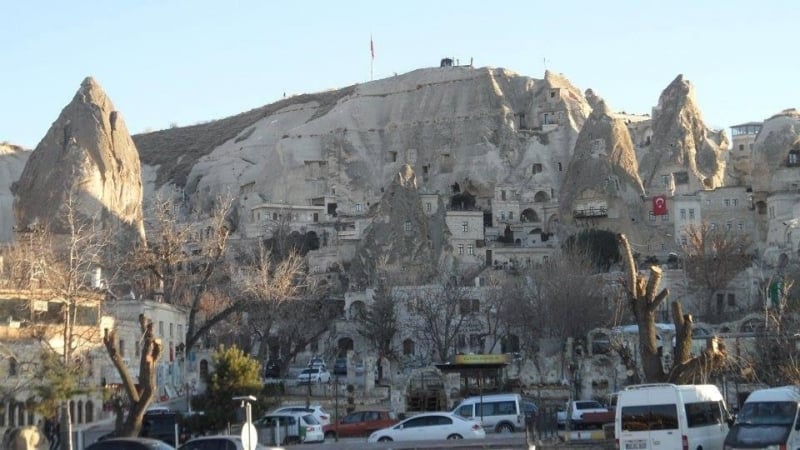 Not only can you peek inside chambers within the rocks that have been used to accommodate and shelter people for many years, but there are also many that have been converted into guesthouses and hotels, allowing visitors to experience cave life. Many have modern facilities while letting you step back in time and experience something different.
Walk through the Love Valley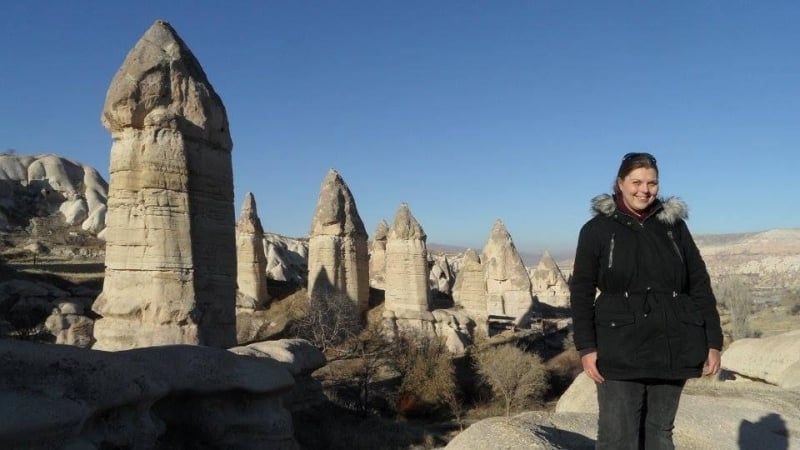 Love Valley is an awesome area of Goreme with towering rocks that look a lot like phalluses; try not to giggle as you gaze up at the naturally occurring penis-shaped rocks! There are fabulous views and many photo opportunities.
Learn about the pottery heritage in Avanos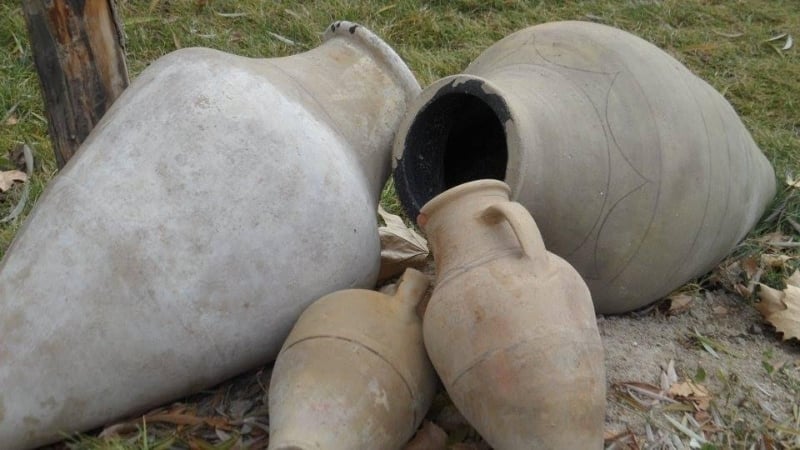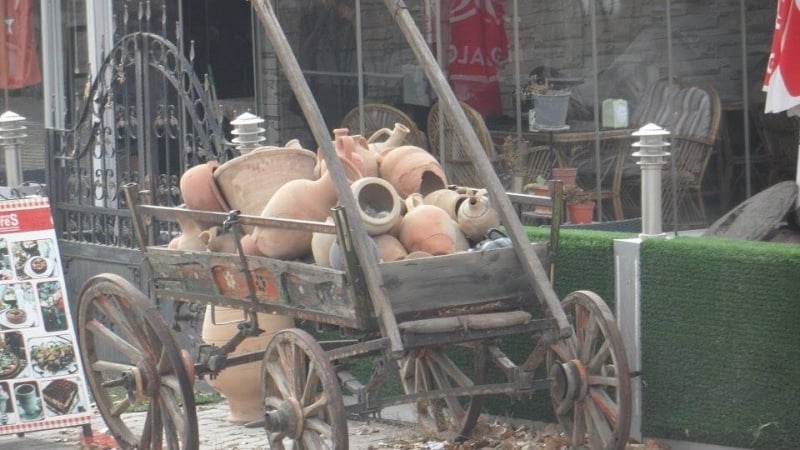 Cappadocia's town of Avanos is famous for its pottery. Pottery has been made in the area since around 2000 BC. Distinctive red clay is sourced from the Red River to produce striking wares. From vases and bowls to ashtrays, plates, and jugs in all shapes and sizes, Avanos is a terrific place to buy a range of pottery. There are many stores, though tourist-centred shops do tend to be pricier than more local establishments. There are also numerous workshops where you can see talented artisans at work and purchase goods directly from its creator. For an even more immersive experience, how about signing up for a pottery workshop and learning some new skills yourself?
Soak in a Turkish Hammam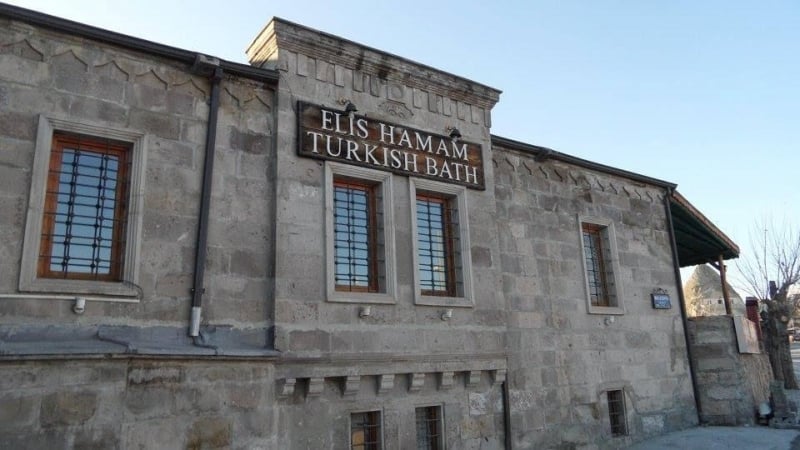 You'll find traditional Turkish steam baths, known as hammams, in most major towns and cities throughout Cappadocia. A particularly great way to unwind and feel rejuvenated after a day of hiking and exploring, soaking in the baths allow you to experience an age-old ritual. Body scrubs will make your skin glow.
Savour the local cuisine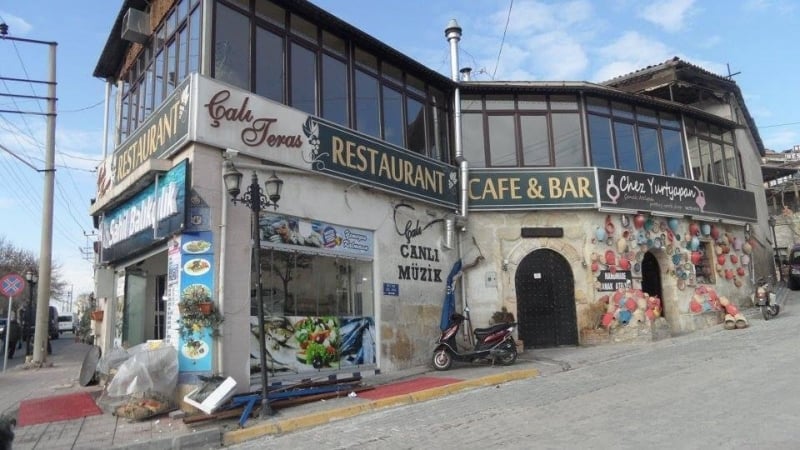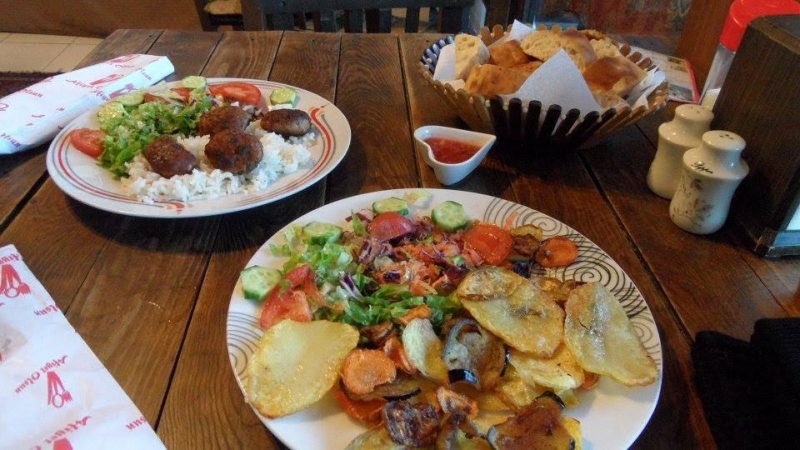 You'll find a wide range of typical Turkish fare in the area's many restaurants, including meatballs, kebab, and pide. Cappadocia also has an abundance of dishes cooked in clay pots known as testi kepap (jug kebab); crack open the pots to release the delicious flavours and tasty aromas before tucking into a hearty feed. Manti is another popular local dish. It's made from minced meat stuffed inside a ravioli-like shell and served with yoghurt and garlic sauce. Meat is very prominent on menus, though it's not difficult to find a selection of veggie-friendly fare too, particularly in popular tourist areas.
Try the local wines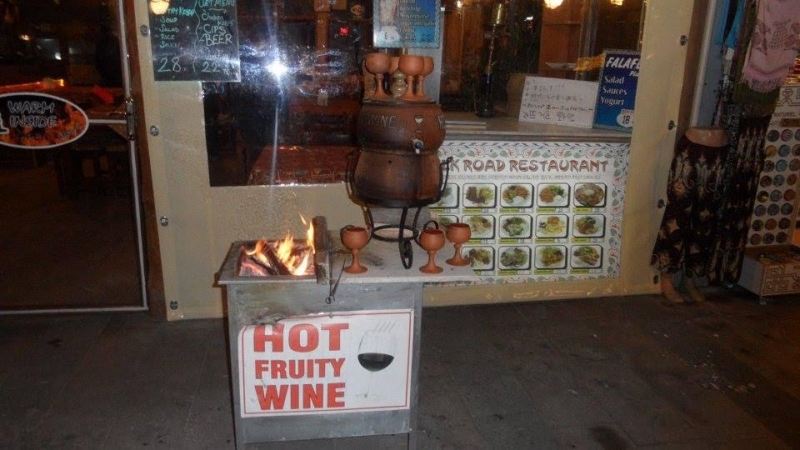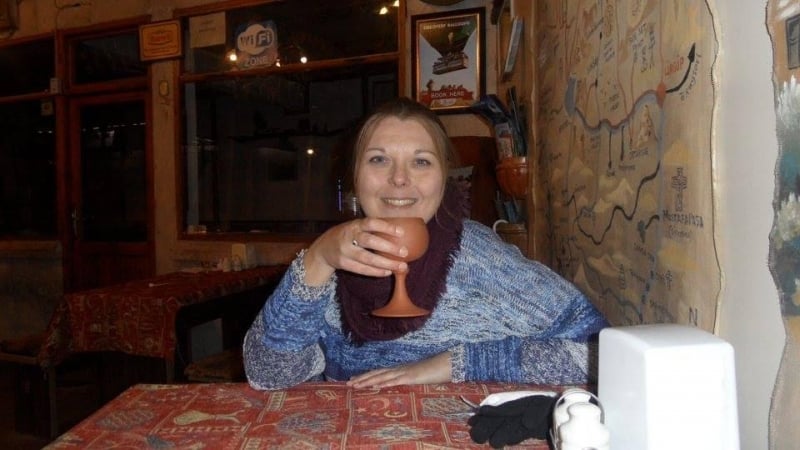 The Cappadocia area is one of Turkey's main centres of wine production, and you'll find several wineries and vineyards throughout the area. A visit to Turasan Wine Factory is a must for true wine lovers, though you can sample a range of locally produced delights in most of the area's restaurants and bars. In the winter months, hot wine is a real body and soul warmer.  
See historic Greek homes
Mustafapasa, previously named Sinasos, has a long Greek Orthodox heritage. Prior to the Turkish War of Independence, Greeks and Turks cohabited peacefully in the area. The Greek influence is obvious in the architecture, with a more Mediterranean feel than other places around the region. It's also well worth taking a peek inside the small but beautiful St. Nicholas Church.
Hike through Rose Valley and Red Valley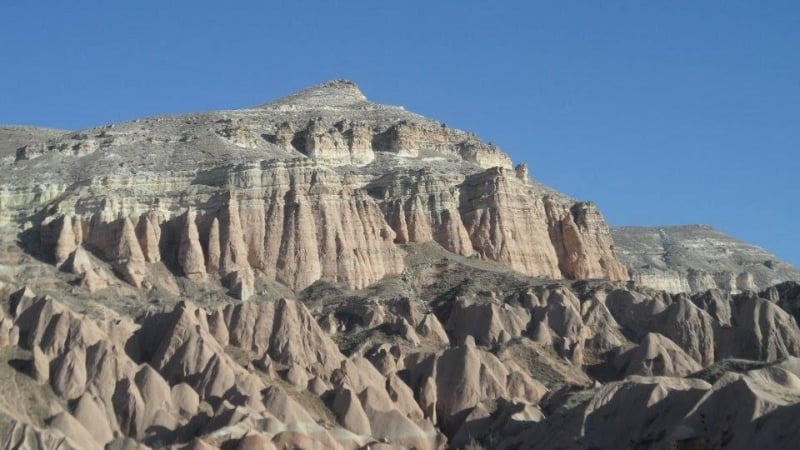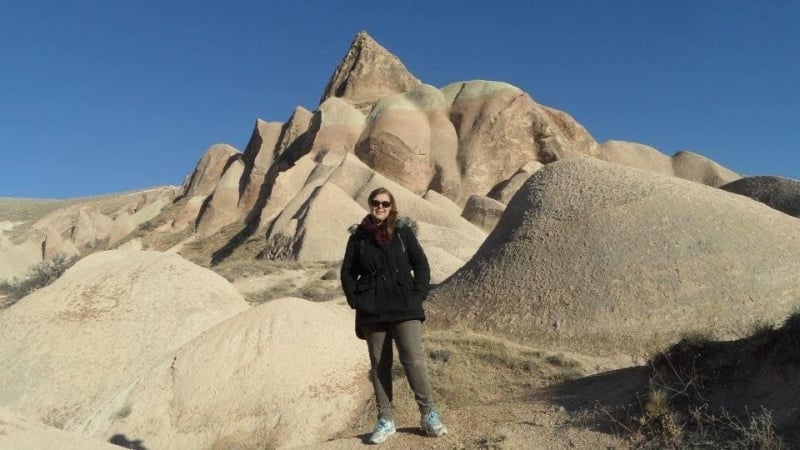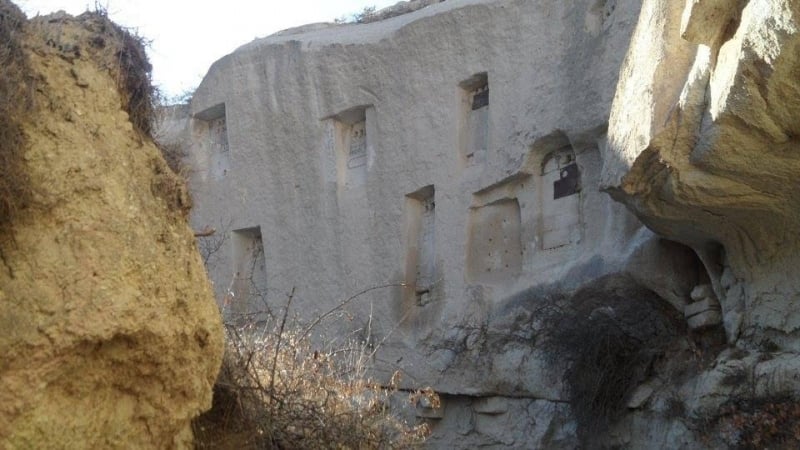 The sublime Rose Valley has hiking trails to suit people with different fitness and experience levels, leading across the flat landscapes, along tunnels and passageways, up and down inclines and ladders, and through narrow spaces between the rocks. There are brilliant views across the scenic valley and you will find a number of small dwellings and churches carved into the rocks. The Red Valley is equally as enchanting, with glorious vistas, cave churches, flower fields, fruit trees, and horse riding opportunities, It's a top place to watch the sun go down as the already-colourful rocks take on even more majestic hues in the dimming lim.    
Be in awe at the Goreme Open Air Museum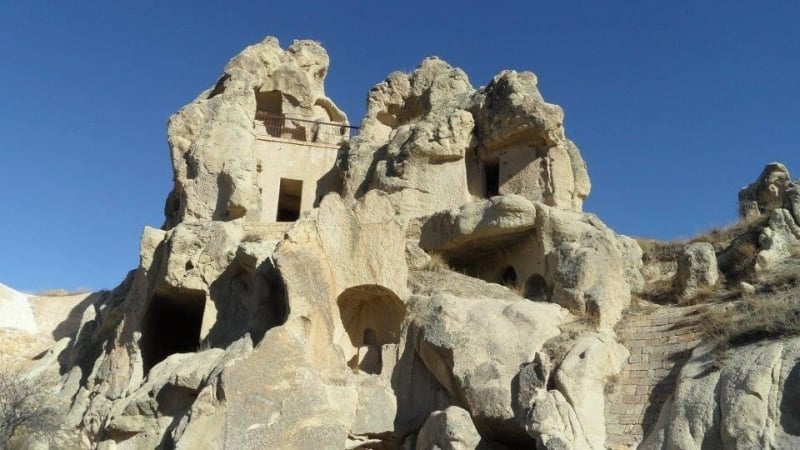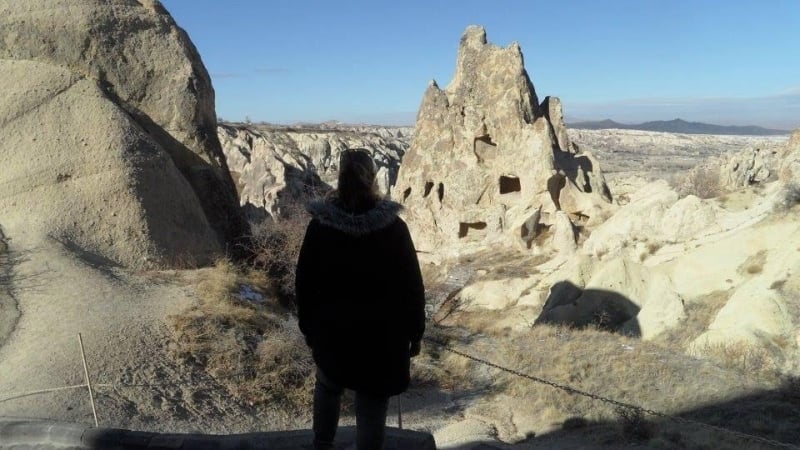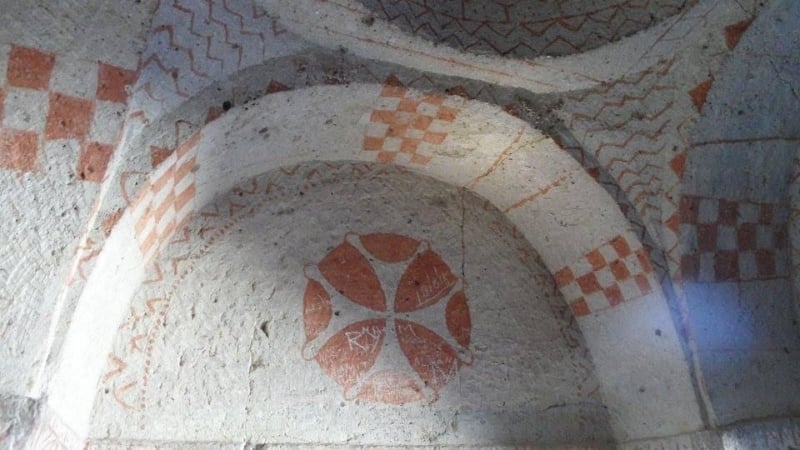 The Goreme Open Air Museum is a compact area with many spectacular rock formations, caves, rock-hewn churches, and fairy chimneys. You can step inside a number of the old churches to see old wall paintings and carvings. You'll also see things like old kitchens and halls set deep into the rocky landscapes. Climb to some of the higher spots for breathtaking views across the area.      
Marvel at the Dark Church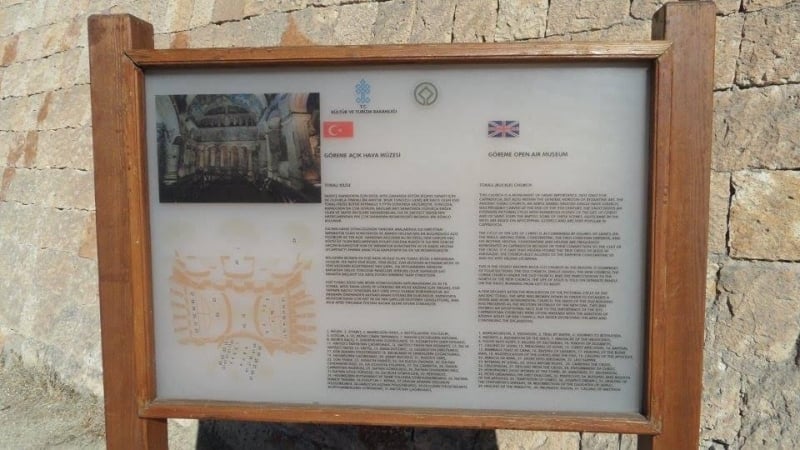 The Dark Church (Karanlik Kilise) is within Goreme Open Air Museum, though people wishing to enter the old religious site must pay an additional admission fee. Protected by UNESCO today, the gorgeous domed church dates back to the 11th century Byzantine era and is a highlight in the museum. There are stunning paintings inside, with scenes of the Nativity, Last Supper, Crucifixion, and other significant religious events covering the walls. Many of the details and colours have survived the ages remarkably well. Photography is not allowed inside to help preserve the amazing artwork.    
Feed the ducks at Avanos Oren Yeri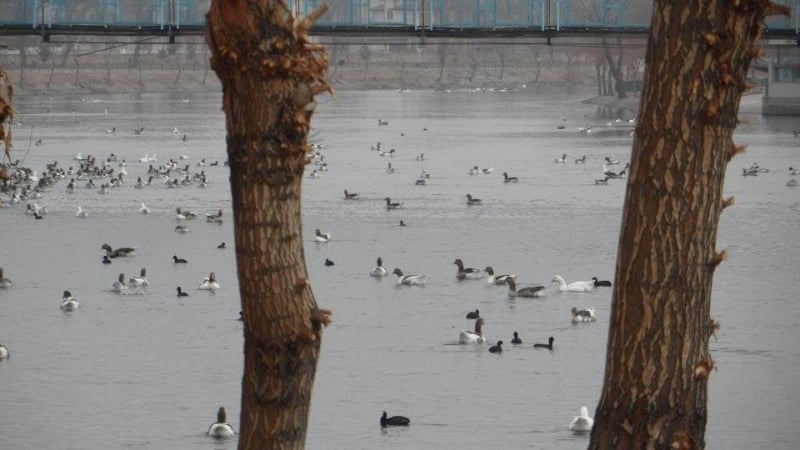 The pretty Red River flows through the town of Avanos, spanned by a large and impressive bridge and with quaint homes and local businesses spread out on either side along the banks. Ducks and other water birds swim through the waters, gathering en masse when thrown some bread to eat. The views are scenic and make a pleasant change to the rocky landscapes, caves, and rock formations that the region is so well known for.
Visit Gumusler Monastery
Gumusler Monastery is a hidden gem, carved into the craggy rock to keep it secret from the rest of the world. Thought to have been built some time in the 10th or 11th century, the stunning monastery was all but forgotten until the middle of the 20th century. See where monks once prayed and lived in secret in times gone by and admire the old paintings, many of which are in a great state of preservation.  
Admire Kurşunlu Mosque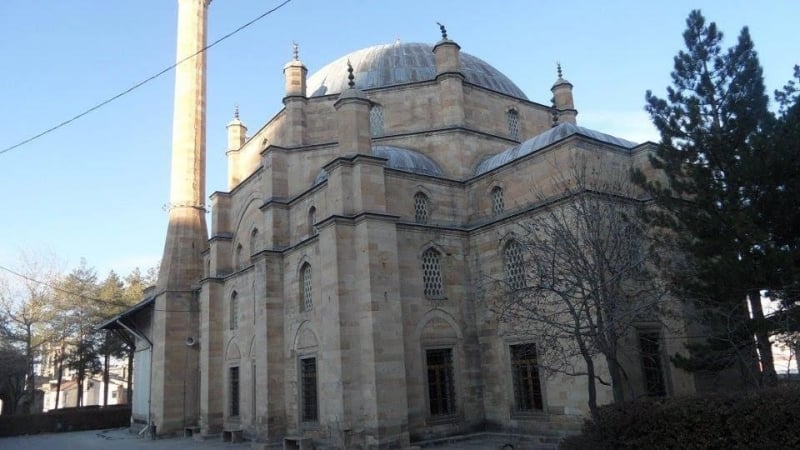 Amongst landscapes awash with ancient cave churches, it's easy to forget that Turkey is today a predominantly Islamic society. There are striking mosques to admire in major towns and cities, with Nevsehir's Kursunlu Mosque just one of the many fine religious buildings. Constructed on the orders of Ibrahim Pasa, a confidante of the sultan, the large mosque is stunning both inside and out. It dates back to the early 1700s.  
Pick up souvenirs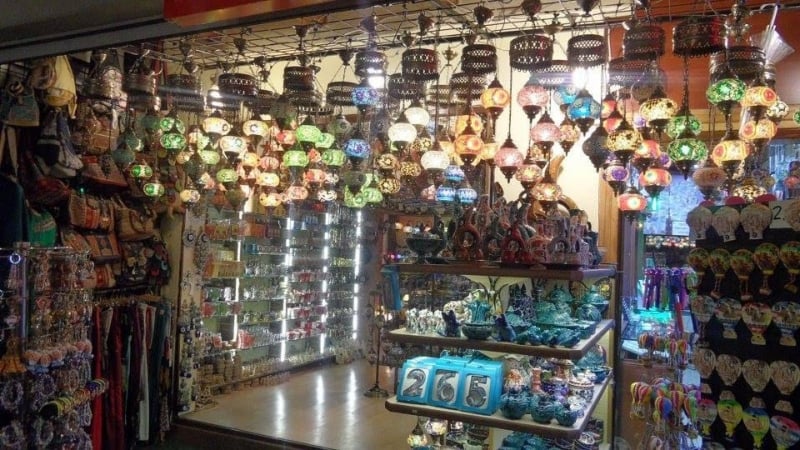 There are many gift and souvenir shops around Cappadocia, offering a great selection of typical Turkish goods and trinkets as well as many items with more of a local flavour. Pottery, balloon mobiles, and carpets are among the more popular items for visitors to take home with them.