Busan is South Korea's premier seaside city, and for good reason. It boasts shorelines that Seoul could only dream of, with a nightlife scene to rival the country's capital. We've rounded up the best of Busan nightlife in its three major districts: we go from the tourist playground of Haeundae to the buzzing streets of Gwangalli, and end up exploring two hidden gems in Seomyeon.
Haeundae
Looking to catch a suntan and perhaps some surf? Haeundae is the place to be if this is your vibe. While the pristine coastline is the prime attraction here, there's so much more to be explored beyond the beach.
1. Fuzzy Navel
Fuzzy Navel is located on a prime piece of Haeundae real estate, right near the beach front and along the main Haeundae strip. Expect a mouthwatering smorgasbord of Mexican fare, along with a reasonably priced drinks. An elevated view of the beach makes this a great spot to recharge after you've been out all day in the sun, or if you're looking to start your night out in the area. If you're lucky, you could catch the flamboyant fire show, put on by the bartenders only on certain evenings!
2. Billie Jean
This intimate basement club comes highly recommended by locals and tourists alike. It's got an understated ambience which makes it a nice alternative to the more crowded watering holes around the Haeundae district. Whether you're riding solo, on a date, or out with friends, Billie Jean is a great spot to get the evening going as it comes equipped with a host of bar games to keep you entertained, and a playlist which caters to a discerning crowd.
3. Club Babau
Club Babau's claim to fame is having the most intense sound system in South Korea. Coming here is an ear-pleasing experience, with only the best EDM tunes served up each weekend by big-name DJs. This club forms part of the Paradise Hotel and Casino, so once you've won big at the slot machines, what better way to celebrate than by spending your winnings at this Haeundae hotspot?
Gwangalli
The district of Gwangalli is famed for its views of the Gwangan Bridge; a visual spectacle that connects Haeundae to Suyeong. All along the Gwangalli strip are some of the best spots for eats and drinks in the city. We've rounded up a few spots that you should check out if you're spending a night out in the area.
1. SOL Taphouse
Moreish pizzas and a refreshing range of craft beers are the order of the day at SOL Taphouse. This particular branch is operated by Slice Of Life Pizza (hence the 'SOL' prefix) and boasts unmatched beachside views of the Gwangan Bridge from its terrace. Beer lovers are spoilt for choice with names like Brooklyn and Mikkeller on tap, along with local variants from Galmegi and Gorilla. They claim to be more than just a pizzeria and tap house, however, with a focus on being a cultural space. The easy atmosphere and laidback beats definitely bring this home, making it a great first stop on an evening out in Gwangalli.
2. Galmegi Brewing
This well-known Busan brewing house first opened their doors in May 2014, quickly earning a reputation as the premier craft brewers in the city. Although they have six locations across Busan, their Gwangan branch is where it all started – a double-storey venue with a carefully curated beer selection and appetising variety of pub fare. The spacious venue makes this a great spot to keep the evening going with a group of friends, and beer connoisseurs will be especially delighted by the brews on offer.
3. Thursday Party
If you've spent any amount of time exploring Korea's nightlife, then you'll know that Thursday Party is something of an institution for revellers across the country. What sets the Thursday Party in Gwangalli apart is the fact that there are two outlets, right next to each other! So, if you're not enjoying the music in one, simply hop on over to the other. You could get here early and cash in on the drinks specials, but this joint really hots up in the late evening hours, with a fun crowd keeping the energy levels high.
Seomyeon
Compared to the beachside haunts of Haeundae and Gwangalli, Seomyeon is more of your typical downtown city district. Here, you'll find a slew of izakayas combined with a few Western options, too. Clubs are often in the most unexpected of locations, from dingy subterranean dens to rooftop retreats. Be sure to make a night of these two spots in Seomyeon.
1. SKÖLL Gastropub
A tastefully decorated space, SKÖLL will delight beer lovers looking to imbibe some golden nectar before a big night out. Their ever-changing selection of craft beer means that you're in for a surprise at the taps, whether your palate prefers local or international tastes. In addition to the stellar beer selection, they've got some sumptuous food options sure to fill you up before you tackle the streets of Seomyeon.
2. Output Busan
Bathe in the red neon lights of this popular EDM and hip-hop club amongst a crowd that you wouldn't usually find anywhere else. As a pioneer in the underground club scene, Output attracts a young clientele that ain't afraid to go against the grain. Sets from some of the country's best underground DJs will have you moving until the party shuts down at 5am – just in time to see the sunrise.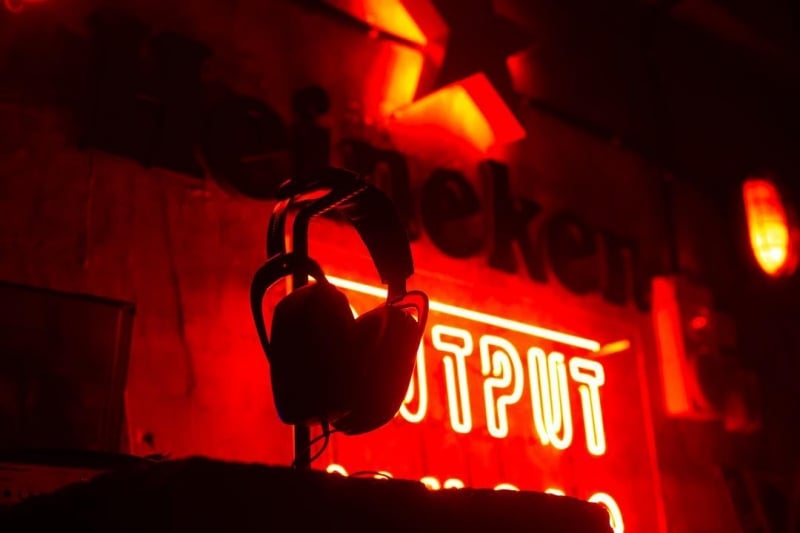 There you have it – three different areas in Busan, each with something unique to offer. Whether you're a hardcore clubber or searching for something more mellow, you won't be disappointed with the nightlife scene in this quintessential Asian metropolis.