Whether it's to go on an adventure, embark on a journey of discovery, or simply to have a break from the mundane routines of quotidian life, there's always a good reason so many of us dream of travelling the world. Unfortunately, the majority of us do not follow through with it, often putting off our travels for work or other commitments.  
Introducing Famega Syavira Putri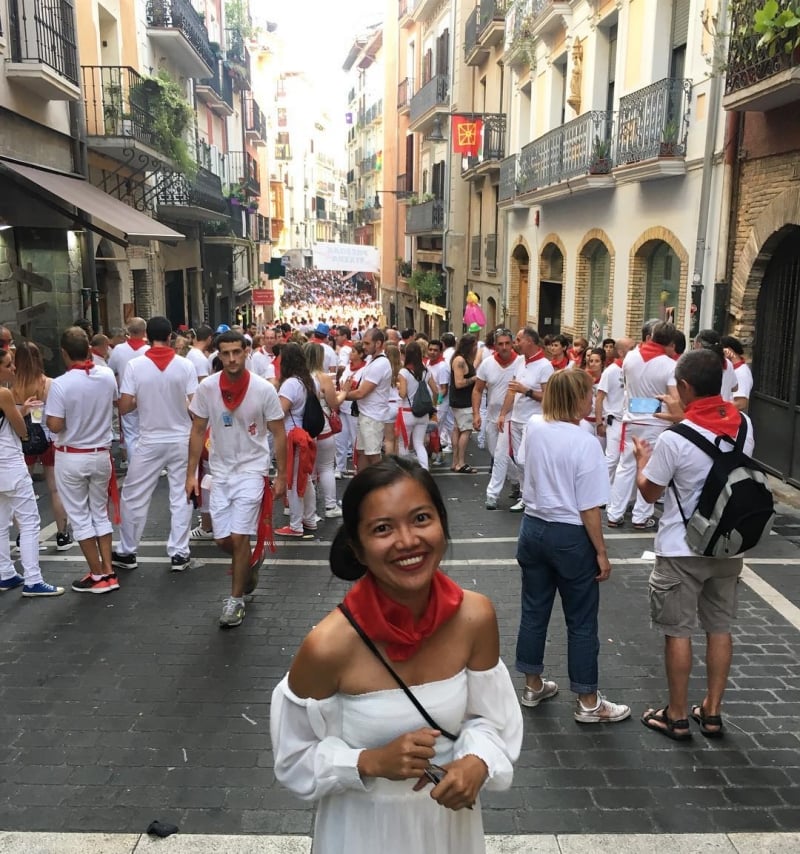 Hailing from Jakarta, Indonesia, Famega had her fair share of fear and anxiety like the rest of us, before she launched headstrong into her inspiring solo trip to 18 countries and 44 cities. Over slightly more than four months, she travelled from Riau, Indonesia, and covered Malaysia, Thailand, Laos, Vietnam, China, Mongolia, Russia, Estonia, Latvia, Lithuania, Poland, Czech Republic, Switzerland, France, and Spain, before reaching her final destination, Morocco, the dazzling gateway to Africa.
If travelling alone to all these places wasn't courageous enough, Famega took another determined leap out of her comfort zone and travelled via train, bus, boat, and even hitchhiked her way 23,180 kilometres from Indonesia to Africa.
After her incredible journey, we had the opportunity to learn more about her adventure, and here's what she has to share!
The pre-trip planning
Perhaps one of the most daunting parts of any adventure of such complexity would be the pre-trip planning stage. For Famega, she had her dream journey mapped out with Post-it notes in her living room at home, with one note detailing each country in the way of her reaching Africa.
With this ultimate goal in mind, she recalls herself breaking down each leg of the trip to smaller, less intimidating segments to make planning easier. While she started envisioning her route from January, three months prior to the trip, the more serious planning and paperwork only took two months.
The journey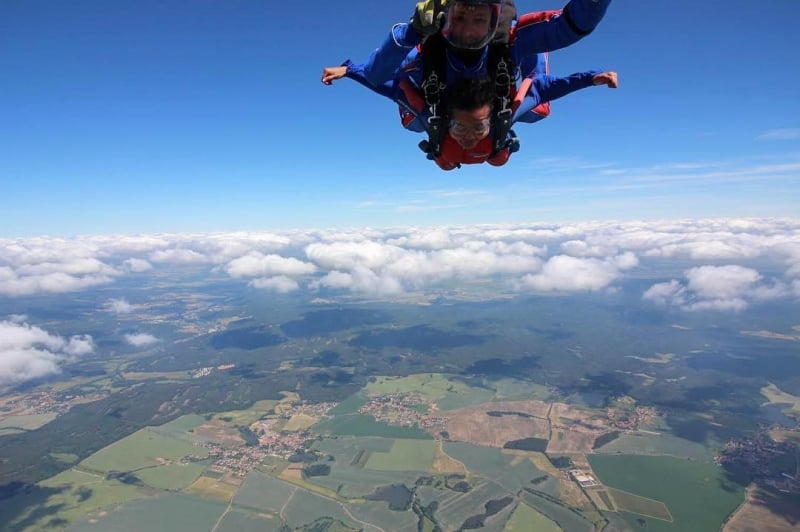 The Southeast Asian leg was a relative breeze to plan, as she has been to most of the countries before. She crossed over to China, a country she's visited twice previously, before arriving in Mongolia where she signed up for a tour package to experience the country without any hassle. After Russia, Famega decided to go where her gut took her, choosing her next destination only when she had arrived in the city immediately preceding.
Famega admitted that she felt that the trip was crazy; she didn't know if she could complete her route spanning so many unknown places. At times, she even comforted herself that she could always hop on a plane back home if she felt too uncomfortable. "So in order to make it less crazy, I told myself not to overthink," she recounted. By taking it step by step, she conquered each leg of her journey and made it to Morocco.
The motivations
As mentioned previously, Famega made it a personal conviction to travel overland, avoiding taking a flight to her destinations. Inspired by other travellers who similarly travelled overland, her motivations were threefold: firstly, she enjoyed train rides and admiring the landscape through windows. She shared that the Trans-Siberian Railway was the perfect way for her to take in the sights and get a closer look at the evolving climate as she travelled. Famega shared that an overland trip made her feel less guilty about her carbon footprint too.
Famega also emphasised that travelling overland brought her closer to the locals, letting her have intimate and personal experiences with people from different walks of life and cultures. "The highlight of my trip was the people I found along the way," she told us, "At some point, old cities started to look the same, but what made it different was the people I've met and their stories."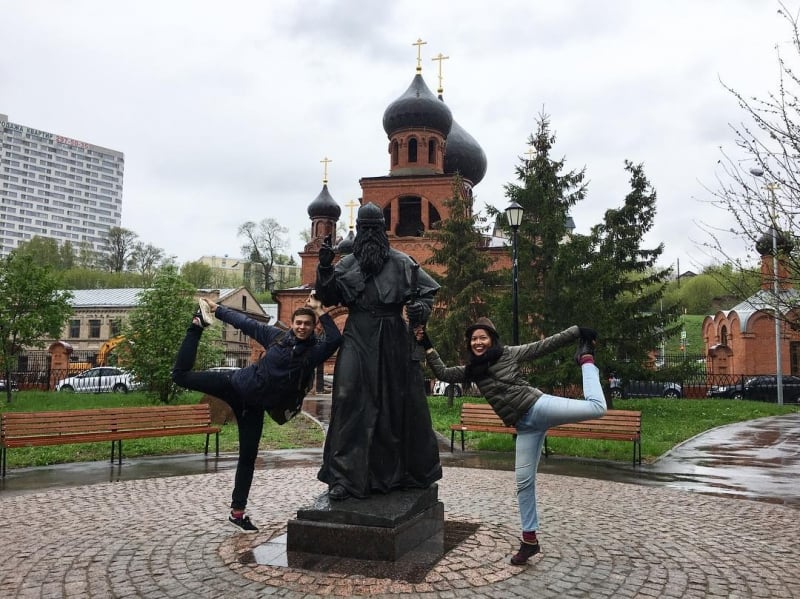 Indeed, Famega shared that her best experience of this four-month-long trip was the human interactions and friends she made throughout her journey. She now looks fondly at her map and recalls all her friends scattered across the many cities she visited.
"People [may be] living in a different way, with different customs, religion, culture, but the basic values are the same: kindness, respect, and compassion." Famega recounted how her Macbook got stolen, but many locals went out of their way to help her. Overall, she truly felt completely safe, thanks to the kindness of strangers who are now her friends. :')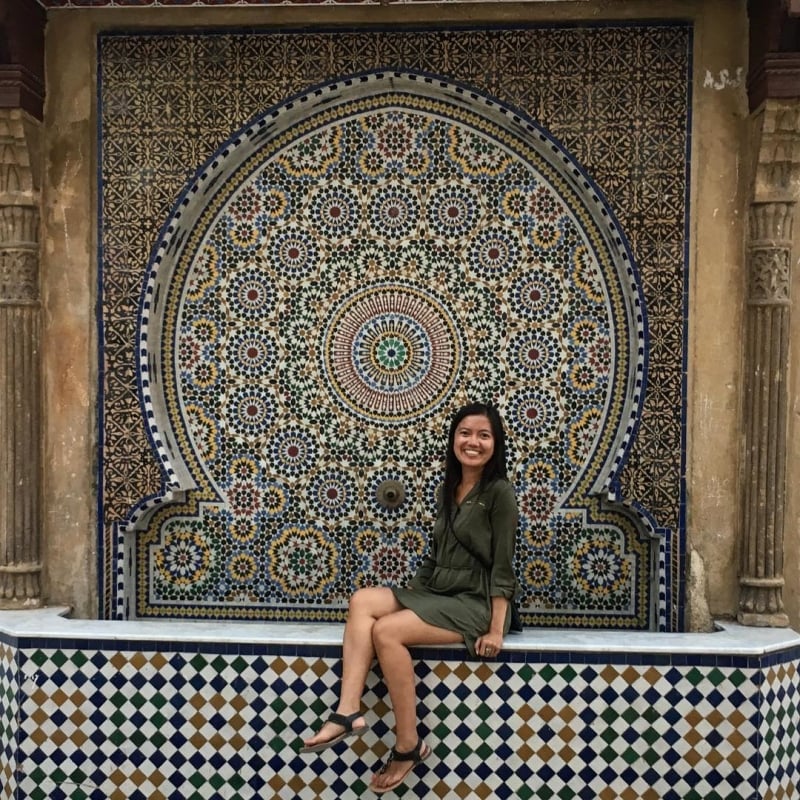 Famega's trip certainly turned out to be a success and a memorable life-changing experience. We were wondering why she chose to travel to Africa – a rather unconventional choice for most tourists living in Southeast Asia. She replied that she thought that Morocco was very similar to Indonesia, but with a different climate and weather. When she was there, she felt as if she was walking down the familiar Indonesian streets, with stalls and street vendors just like home. Furthermore, after three months of being in Europe, she was overjoyed to arrive in Morocco for a change in culture and cuisine!
The favourite countries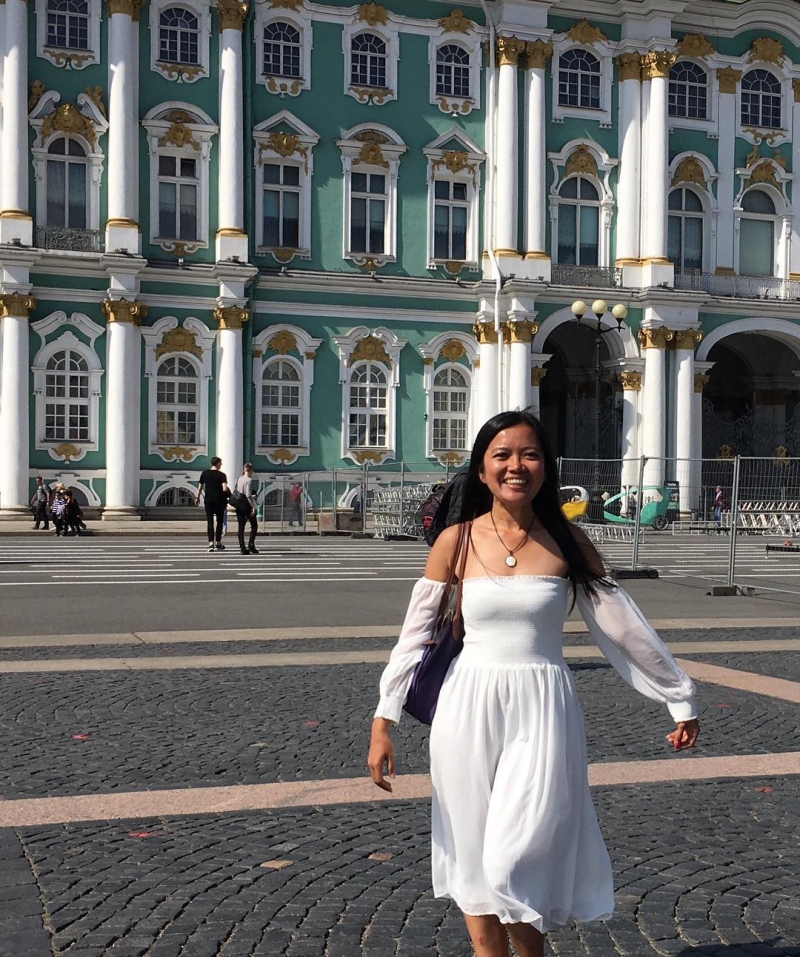 Famega enjoyed her stay in all the 18 countries she visited, but if made to choose her favourite out of the lot, Russia would be her top pick. She shared that she would love to go back to Russia soon to immerse herself the country's stunning beauty and complexity. Her three-week visa was definitely not enough to satiate her explorations! She also mentioned how each city she visited in the country was different from one another, making it all the more exciting. "There's just something in the air that makes me fall in love with Russia."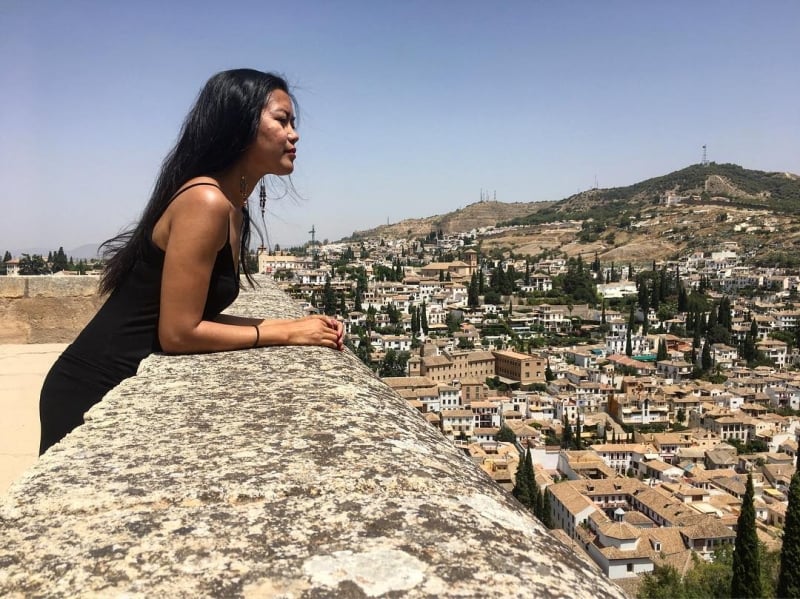 Another favourite country would be none other than the vibrant and extravagant Spain! Initially, she only planned on staying there for a week, but she got carried away with the lovely towns, the carefree laid-back locals, Tinto de Verano – a popular Spanish cocktail, and before she knew it, she had spent a month in the country!
The challenges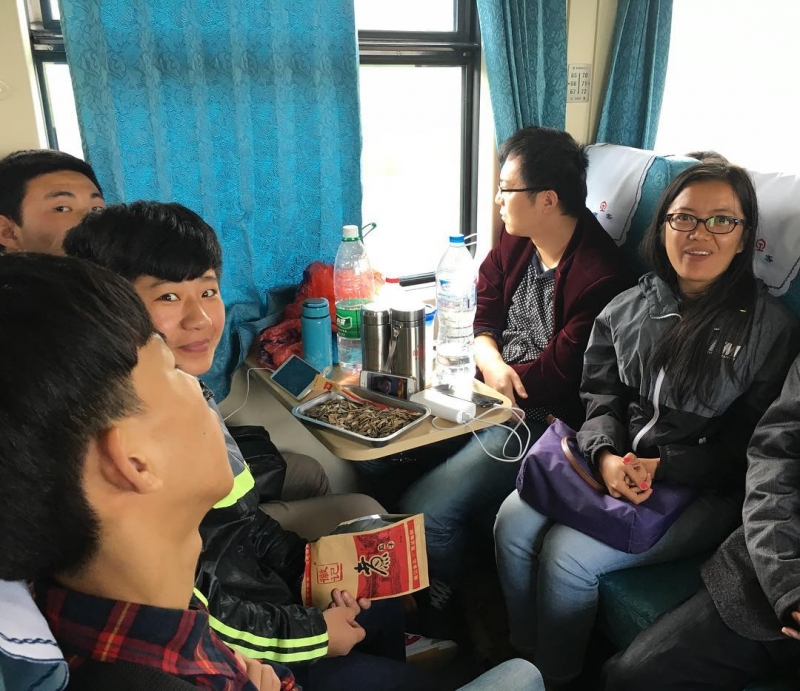 As with every journey, Famega's trip had its fair share of ups and downs. One of the most testing challenges she faced was in China, where she was stuck standing on a train from Nanning to Beijing for 24 hours! Besides the physical struggle, she recalled the language barrier which made it difficult for her to communicate with the Chinese locals.
Midway on the train, Famega almost felt like giving up, but managed to pull through when some passengers took turns and offered her their seats. "I survived because of their kindness," she said. None of the locals spoke English, but both sides found a way to communicate with each other. Needless to say, Famega has a love-hate relationship with this leg of her trip.
Also read: Take The Scenic Route: Why You Should Try Exploring Asia by Train
The budget
For those curious about the trip's budget, here's what Famega had to say! She kept her budget pretty low throughout, taking the cheapest transportation and simplest accommodation in order to save some money. She also cooked whenever possible, especially in expensive places like Switzerland where meals were rather costly. In Europe, she limited herself to spend less than 30 Euros a day. Another way Famega managed to keep her budget low was to couchsurf and hitchhike. However, her main motivation for doing so was to meet new people and for the experience. The cost savings was an additional but definitely welcomed benefit!
Also read: Singapore to Europe by Land: It Took Me 7 Weeks & S$3000
The parting words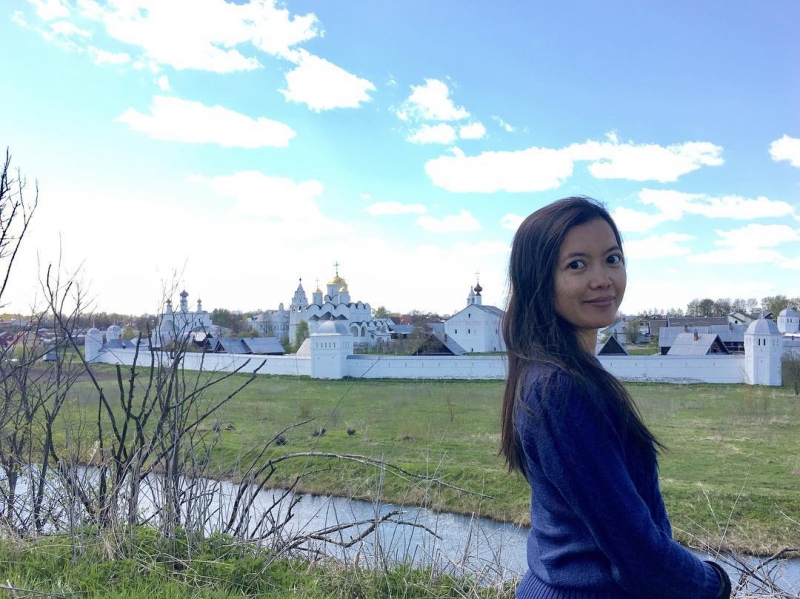 To sum up her amazing trip, Famega left us with this: "Don't be afraid, just take the first step towards your goal."
Indeed, taking a step forward might seem scary, but once she conquered the initial inertia, Famega Syavira Putri managed to accomplish an adventure of a lifetime.
Do you have an interesting travel story that you'd like to share? Click here to find out how you can be a Featured Traveller, too!