Streaming giant HBO Max has got quite the remarkable roster; most of which are the best HBO original series and the platform's own original shows (yep, totally not confusing at all). Distinguishment aside, it delivers the kind of quality selection that has been hard to find in other streaming platforms nowadays, especially given the hyperfocus on quantity over quality. 
But hey, I'm not here to name-drop what others are doing wrong. Instead, I'm about to list down the best TV shows on HBO Max that you should definitely check out. Of course, it will probably take forever if I make it "the best shows of all time." So instead, I'm limiting it to ongoing titles and miniseries that aired in recent years. 
The best HBO original series to binge-watch
We've rounded up all the new (and relatively new) original TV shows on HBO Max you'll definitely want to stay tuned to.
1. Gossip Girl (2021 – present)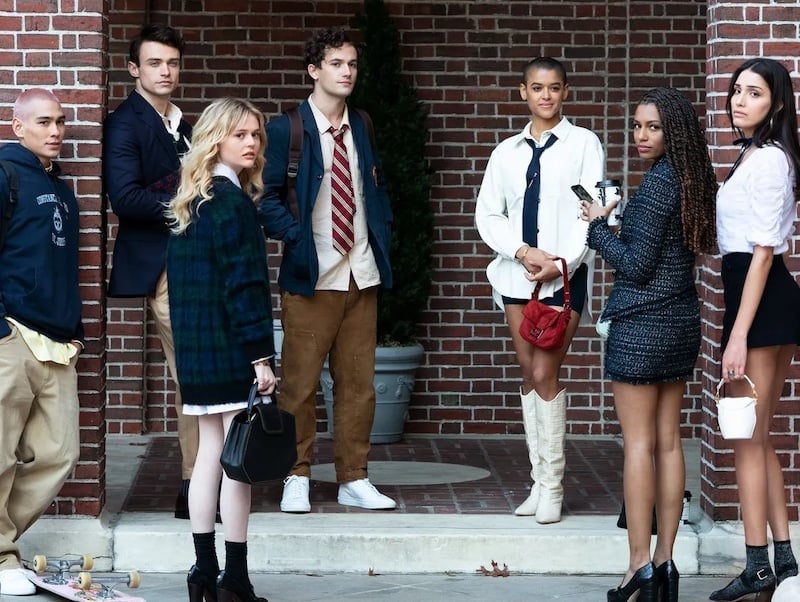 Let's start with one of the most talked-about HBO Max shows this year: the Gossip Girl reboot. As a huge fan of the original series (except maybe for that über-questionable finale), I'll admit I had many doubts on how this remake would hold up. And yet upon watching the first few episodes, I found it infinitely better in every aspect; from the diverse set of characters (goodbye, all-white cis-hetero leads), to the wider range of signature outfits and personalities. 
Say what you will about Gen-Z, but I say, these kids are definitely alright. (Of course, let's not count those times when they're trying to destroy one another.) 
2. Succession (2018 – present)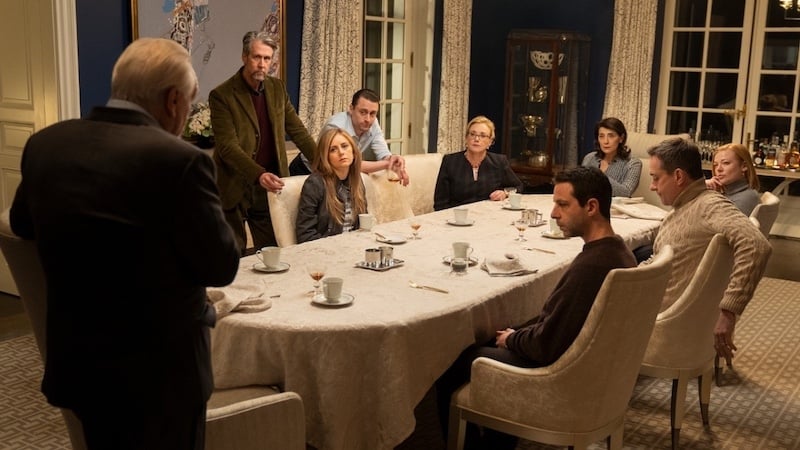 Succession is hands down among the best HBO original series of all time, as proven by the number of awards and cult following it has gained in recent years. It centres on the ageing media mogul, Logan Roy (played by Brian Cox, and loosely based on IRL right-wing global company CEOs), and his four children who both despise him and crave his approval. More than a portrayal of corporate politics and morally corrupt billionaires, it also shows how entitled yet terribly incompetent their would-be heirs often are. 
I also love how its latest season basically pretends the pandemic never happened. Call it unrealistic, but we can all use more escapist real-time fiction nowadays. 
3. Barry (2018 – present)
​​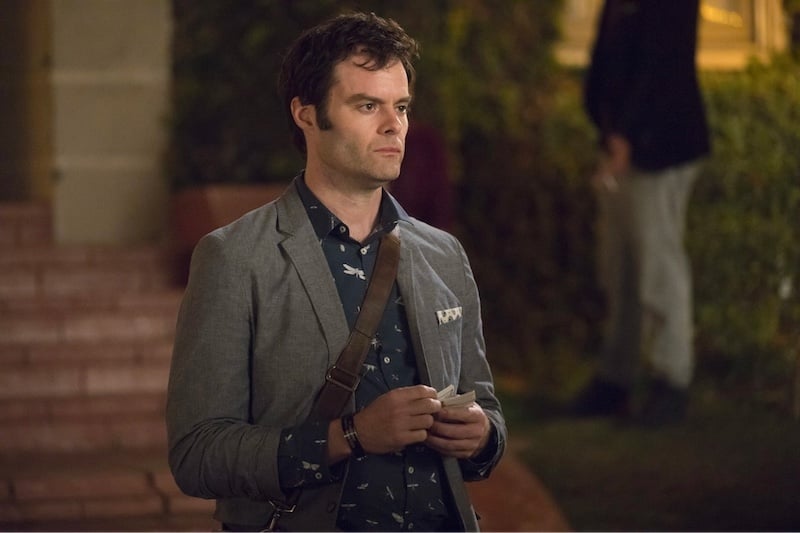 A hitman turned aspiring Hollywood actor? It's safe to say that Barry is unlike any other show we've seen before. For most people (read: not murderers), Los Angeles can be quite the perilous place for your soul. But for the titular character (Bill Hader) who wants a way out of his current occupation, it might actually be his redemption and sanctuary. The opportunity presents itself when he follows a target into — lo and behold! — an acting class. But, of course, his bloodthirsty bosses aren't going to let him off the hook that easily. 
4. The White Lotus (2021 – present)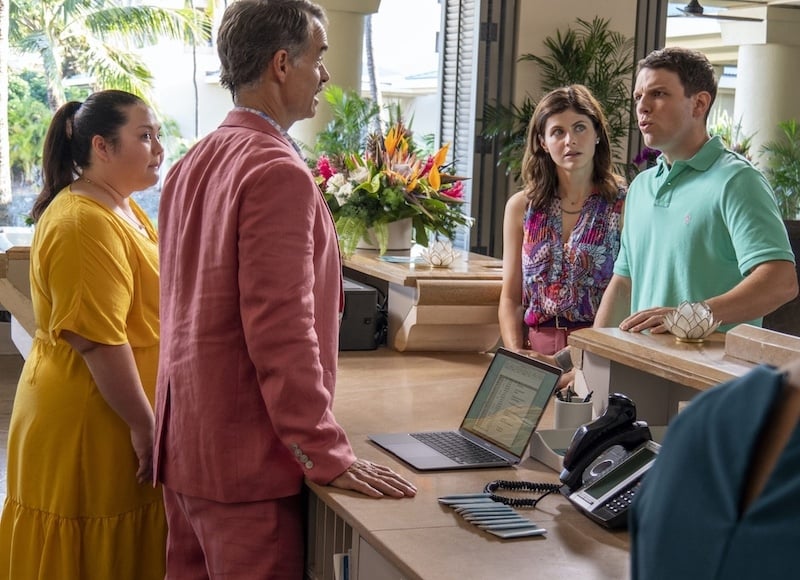 In a nutshell, The White Lotus is chaotic satire at its best. The pilot season of this HBO original anthology follows the guests and employees at the titular luxury resort in Hawaii. Taking place in a single week, it doesn't hold back on social commentary; from the ambitious middle-class journalist (Alexandra Daddario) vacationing with her husband (Jake Lacy) who expects her to be a trophy wife, to the well-meaning spa manager (Natasha Rothwell) who strikes up an odd friendship with an unstable rich woman (Jennifer Coolidge). 
The very first scene shows a coffin being carried to a plane, so you already get the hint that there won't be a happy ending. Still, you'll have to wait till the final ep to find out who doesn't get out of the island alive. 
Also read: 12 Best Summer Movies to Watch for Travel Inspiration
5. Love Life (2020 – present)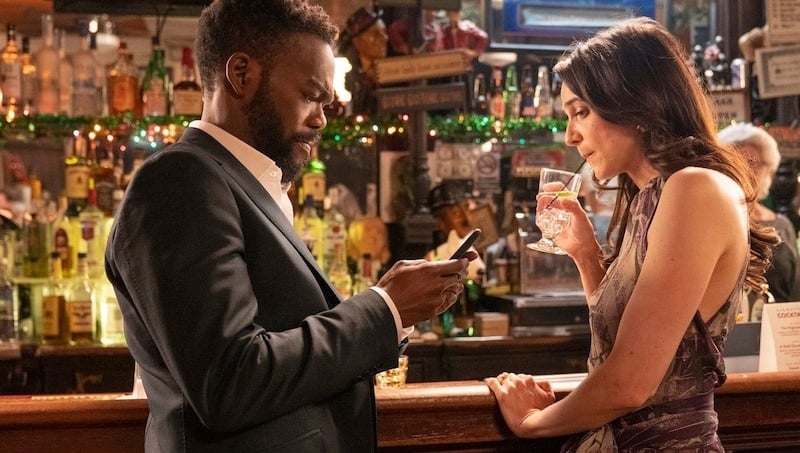 Love Life is another one of the must-watch anthology TV shows on HBO Max. Each season centres on a particular character and their romantic journeys as they search for the right one. The first season stars Anna Kendrick as a charmingly awkward art curator, Darby; while the current one stars William Jackson Harper as a newly divorced book editor, Marcus. 
Admittedly, the characters of this HBO Max original are mostly messy, and their romantic decisions are often frustrating with all the red flags that are so obvious to everyone else. Yet, at the end of the day, they make total sense as human beings — and isn't that what makes good TV?
6. The Flight Attendant (2020 – present)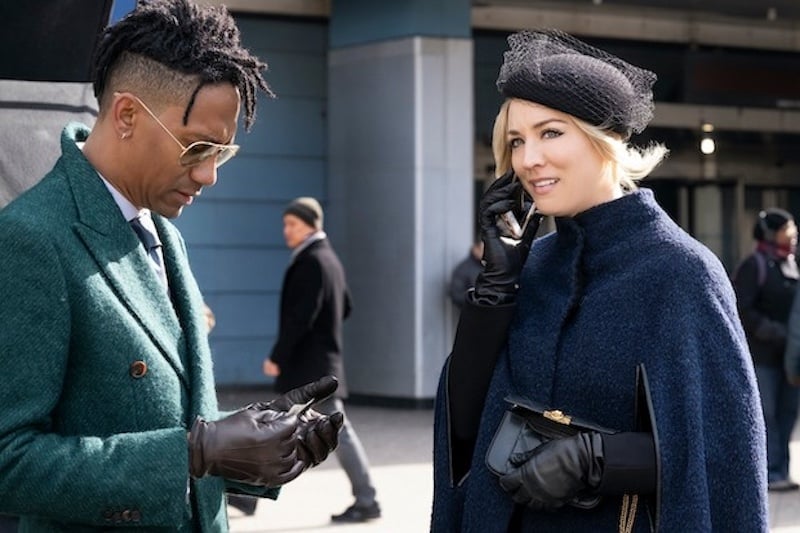 Here, we have another example of a fascinatingly complex lead whom you'd simultaneously root for and get multiple headaches from. The Flight Attendant is about Cassie Bowden (Kaley Cuoco), who seems like your typical shallow blonde with nothing on her mind but clothes, partying, and men. She chugs liquor as often as she visits foreign countries. 
Of course, it was only a matter of time before her reckless habits got the best of her. When she wakes up in a hotel room with a dead guy (a dashing passenger whom she went on a date with), she goes on a paranoia-infused mission to prove her innocence and confront her dark past. 
Also read: 15 Best Inspirational Movies & TV Shows About Self-Improvement
7. Made for Love (2021 – present)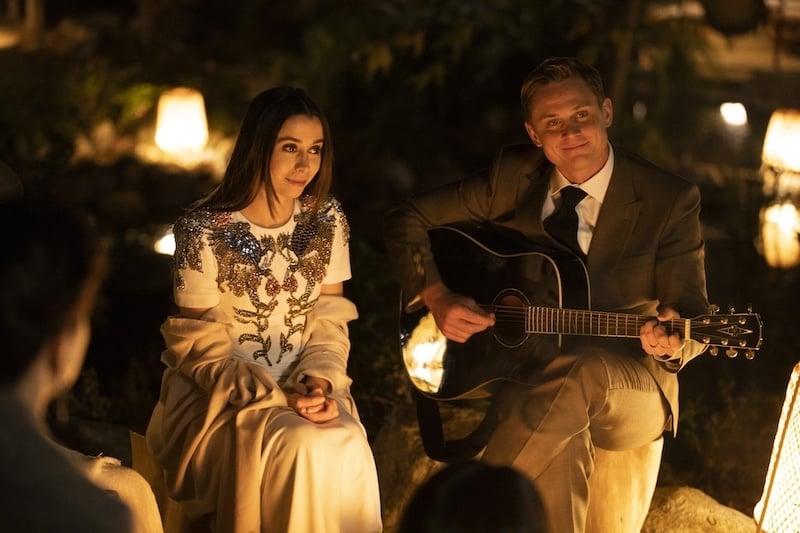 Is it just me or do Cristin Millioti's roles in sci-fi shows and movies (see also: Black Mirror and Palm Springs) always get the topsy-turvy end of the stick? Clearly, Made for Love is no exception, as she plays Hazel Green-Gogol: a woman who attempts to divorce her extremely controlling husband. And best believe I'm not exaggerating with that adjective. 
Why, you ask? Well, this dude also happens to be a tech billionaire… who implanted a highly advanced tracking device into her brain. Talk about combining the psycho stalker ex and toxic white man tropes, and taking it to a whole new level. 
Must-watch limited TV shows on HBO Max
On the other hand, these are the best HBO miniseries that will definitely leave you wanting more.
8. Watchmen (2019)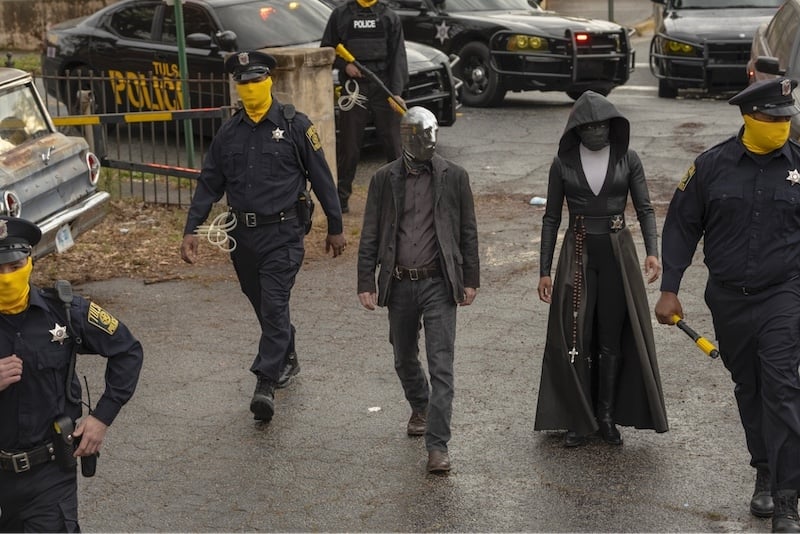 Based on the '80s DC Comics series of the same title, HBO's Watchmen is set in the same alternate history — but 34 years after the events in the original graphic novels. In this reimagination, the anti-government writings from Rorschach's diary has inspired a white supremacist group to incite violence on minorities and the police enforcing reparations for victims of racism. It stars Regina King as Angela Abar, a Tulsa Police detective turned masked vigilante under the alias of Sister Night. 
Originally marketed as an ongoing HBO show, it was later reclassified as a limited series due to the showrunner's decision to wrap it up after nine episodes. And that, ladies and gentlemen, is a fine example of leaving alone something that isn't broken. (Looking at you, Game of Thrones.)
9. The Plot Against America (2020)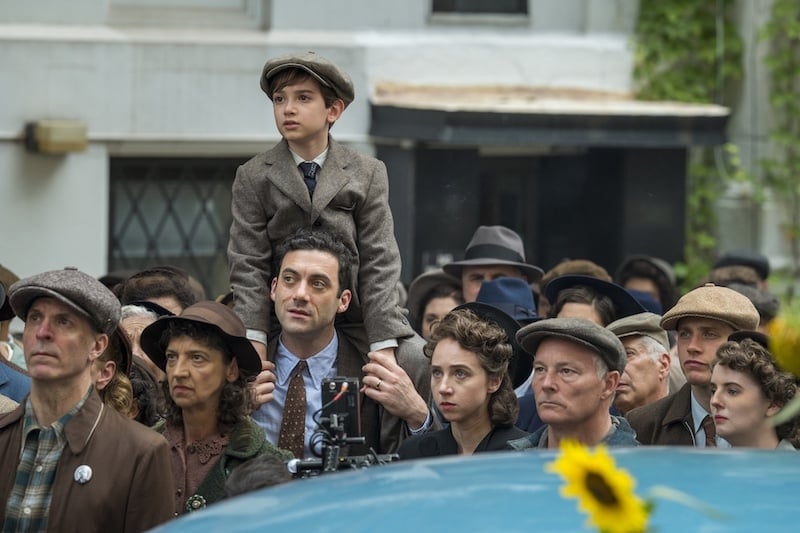 Imagine a world where the president of the United States actually sided with the Nazis during World War II. Pretty unsettling, right? Such is the premise of The Plot Against America, another HBO miniseries set in an alternate history. This time, it's told through the eyes of a middle-class Jewish American family. 
The show gives viewers a sense of impending doom as the aviator-hero, Charles Lindbergh (Ben Cole), rises to popularity as a presidential candidate with xenophobic and fascist advocacies. Its craftsmanship lies in the chilling and tense episodes, serving as an eerie reminder for everyone that still-existent problematic ideals can result in disastrous events. 
10. Chernobyl (2019)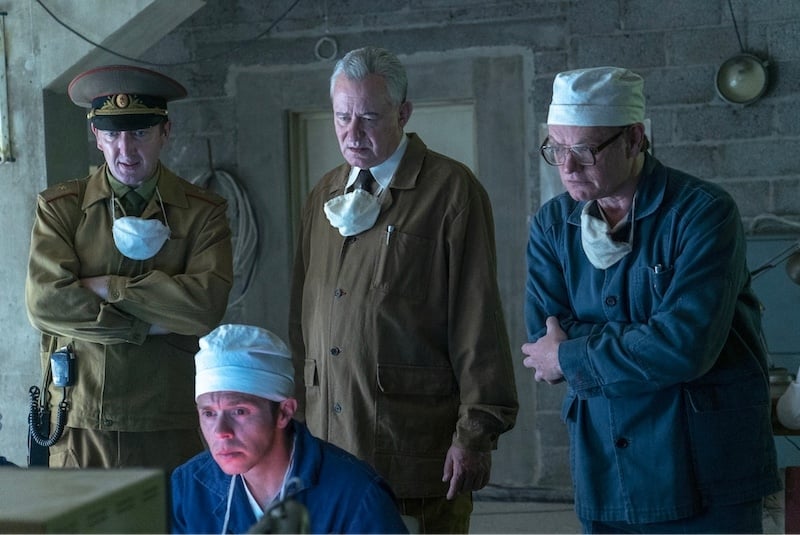 Chernobyl is undoubtedly one of the best shows on HBO, as proven by the number of awards it gained despite being limited to just five episodes. As the title suggests, it revolves around the nuclear power plant disaster in Ukraine back in 1986. It also depicts the aftermath; not only the cleanup efforts, but also how Soviet authorities hid the true scale of the incident from the rest of the world. 
As with most historical dramas, it has a mix of factual details and artistic liberties. So, it's clearly not a matter of what happens at the end — but rather, what and how the events unfolded. The main cast also features industry heavyweights like Jared Harris, Stellan Skarsgård, and Emily Watson. 
Also read: 20 Characters from Movies & TV Shows Who Are Actually Problematic
Indeed, there are many exciting TV shows on HBO Max to binge-watch. Which of these originals and miniseries have you already seen? 
On a different note, we also have recommendations for other popular streaming platforms; from Netflix movies and series, to the best content on Disney+. 
---
All images are credited to HBO and HBO Max