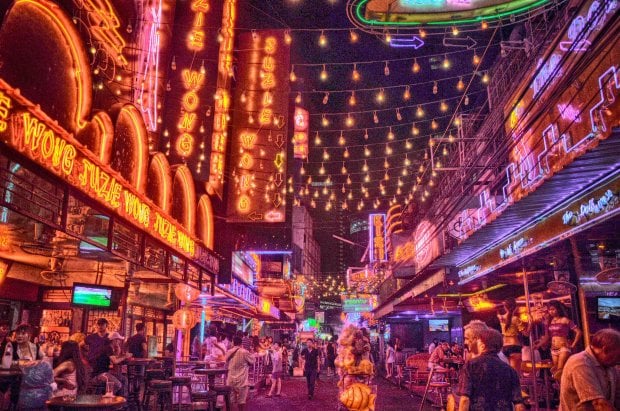 Image credit: Eustaqio
With its unofficial title as the "gay capital of Asia", Bangkok is certainly unashamed about its openness towards alternative lifestyles. And why should she be? Times are changing, and we should be accepting of everyone, even if we don't necessarily embrace their attitudes for ourselves. The land of smiles deserves much credit in this aspect, for greeting each and every visitor with the same dazzling smile, regardless of orientation. To celebrate this, we are taking a closer look at some of the best gay bars in Bangkok!
Note: Gay Bars and clubs are not exclusive! Just be polite but firm if there are any unsolicited offers and you'll find that you can have just as much fun at these spots!
Also read: The Bangkok Bucket List: 20 Challenges for your Next Trip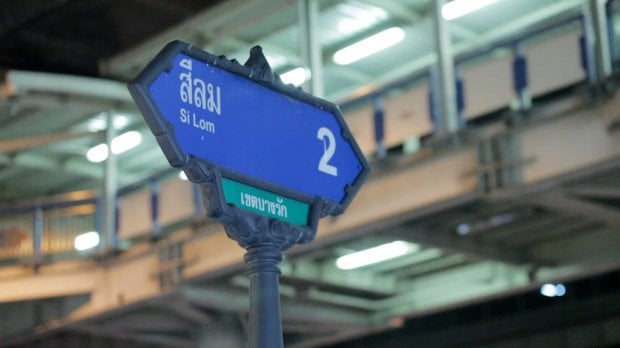 Tip: Most of the bars and clubs below are located on either Silom Soi 2, Soi 4 or in the rather aptly named Soi Twilight, where the party doesn't stop till its morning or you can't move.
DJ Station Bangkok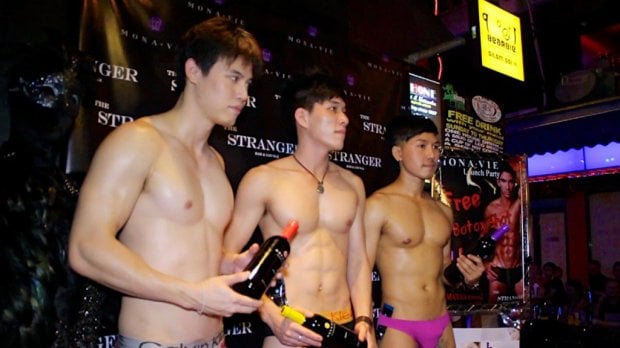 Image credit: theitravelchannel
The king of the mountain so to speak, DJ Station is the crown jewel in the glittering Bangkok gay scene, the place to see and be seen. Cabaret shows at DJ station start at after 11pm most nights, but should you not want to face disappointment at the door (or maybe not even near the door), do get there sufficiently early. A massive club that spreads across three storeys, expect the first two floors to be chock full of sweaty, bare-chested men on the prowl. The third floor is a more intimate affair with couches around to just hang about and chill out.  For such a big name, the admission prices are relatively reasonable – 200baht covers entrance plus 2 drinks.
Address: Silom Soi 2, Bang Rak, Bangkok 10310
Opening hours: 10pm to 2am
G.O.D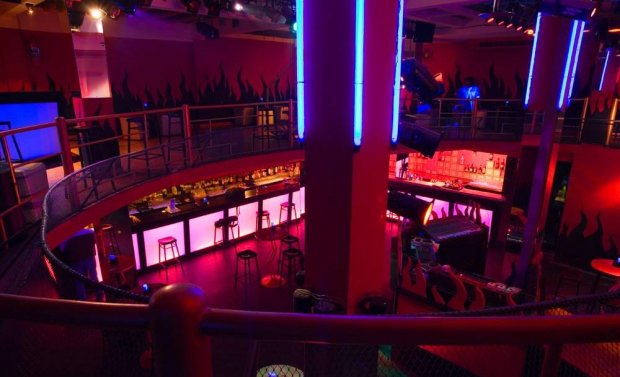 Image credits: BK City-Asia
One way to interpret the name of this club would be that all the guys in there are God-like. Another would be to see it as an acronym for Guys On Display. We'll let you decide which one you prefer. Either way, the action in the club is bound to get your heart rate up and your blood pumping. Also located conveniently along Silom Soi 2, where DJ Station is, G.O.D is a great alternative when the former becomes too crowded for enjoyment or is closed (DJ Station closes around 2am while G.O.D runs all the way till morning).
Address: 60/18-21 Silom Soi 2/1, Bangkok 10500
Opening hours: 9pm till late
Telephone Pub
Do you remember back in the day when technology wasn't as advanced as it is now? Back when there was no Tinder (or Grindr) for us to try our cheesy pick-up lines or social networks like Facebook and Instagram to check other people out. Getting to meet people was a matter of going over and chatting them up, and if you liked them enough you asked for their number. Telephone tries to bring back some of that vintage vibe, and being one of the longest-standing gay pubs in Bangkok certainly lends it some credibility. Good local and international food make this an ideal spot for pre-drinks or just some casual conversations.
Address: 114/11-13 Suriya Wong, Bang Rak, Bangkok 10500
Opening hours: 5pm to 2am
Tawan
Tawan is one of the legends of the go-go club scene. If you like your hunks huge and ripped, this is the place for you. With plenty of shows and flesh on display, this is definitely not a place for the faint of heart. You might feel the urge to clasp both hands over your eyes. Then again, if you're at this sort of establishment you might be looking out in between the gaps of your fingers anyway. Don't be shy, what happens in Bangkok, stays in Bangkok!
Address:  2/2 Soi Thantawan, Surawong Road
Opening hours: 8pm to 1am
One Night Only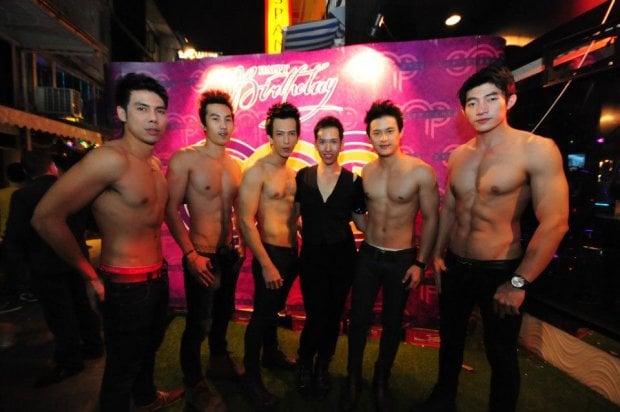 Image credit: theworldandhistuktuk
One Night Only is the Abercombie & Fitch equivalent of gay clubs. Don't be surprised to see most members of the staff standing about in jeans and nothing else, ready to serve and entertain. One Night Only is unique in its concept, with its staff members tripling as bouncers, dancers, and waiters. A smaller club as compared to some of the behemoths on the gay scene, One Night Only has a more cosy and friendly vibe to it which makes it more welcoming to first-timers in Bangkok.
Address: 74-74/1 Silom Soi 4, Bangkok
Opening hours: 6pm to 3am
Fake Club

Don't be turned off by the rather off-putting name. Fake Club is one of the popular up-and-coming clubs on the Or Tor Kor Avenue. The eye-catching neon purple lights will definitely grab your attention when you head down for some partying. A great choice for those looking to get away from the foreigner-filled streets of Silom Soi 2 and 4, this part of town usually brings in the young, local crowd looking for a safe, fun night.
Address: 222/32 Ratchadaphisek Road, Bangkok 10310
Opening hours: 9pm to 2am
Dream Boys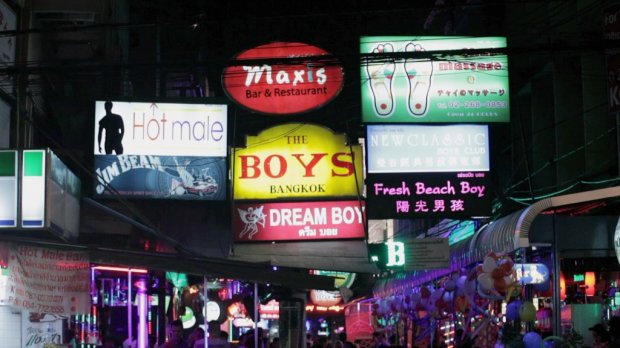 Image credit: theitravelchannel
Little is left to the imagination at this go-go bar as every possible fantasy a gay man could have can most likely be fulfilled in Dream Boys.
Address: 38/3-6 Soi Pratuchai, Surawong Road.
Opening hours: 8pm to 2am
Classic
Classic has made its name in the scene due to its innovative gimmick. With a wet and wild swimming show featuring "mermen", Classic brings a whole new meaning to the term underwater aerobics. We'll leave you to figure out what that means, or see it with your very own eyes, if you lean that way.
Address: 38/16-17 Soi Pratuchai, Surawong Road.
Opening hours: 9pm to 2am
Bonus! Bangkok Gay Pride Parade
If you have the privilege of planning your schedule, you might want to block out late October to early November to head to Bangkok. The Bangkok Gay Pride Parade will be in full swing in the Silom area, and is no doubt a feast for the eyes! Prepare to have the festival mood wash over you.
Good things come in pairs! Bonus #2: Trasher
Trasher isn't a nightclub per se. It is actually a group of partygoers who like to go at it hard. We'll let their motto of "What we do at Trasher? We party, We dress up, We dance, We sing, We drink, We get drunk and if we get laid that's a plus" speak for itself. Hit them up on Facebook or Twitter to check out their latest events and join in the fun.
And three's a charm. Bonus #3: Stranger Bar
We'll let the picture do the talking for this one.

Image credit: theitravelchannel
Everyone, say hello to the sperm shot. Bottoms up people! Get this visually suggestive drink at the Stranger Bar, which is located conveniently along Silom Soi 4 and opens from 5pm to 2am daily.
Did we miss out on any of the hottest nightspots? Let us know in the comments section below!
Also read: 8 Reactions When Visiting Bangkok for the First Time