Located in Northern Thailand, Pai is a vibrant and exciting place with plenty to do and see. The town is filled with unique cafes, restaurants, and bars, and surrounded by breathtaking scenery. This two-day itinerary will help you cover all the best must-visit spots in Pai before you have to leave.
Day 1
Morning: Breakfast, Land Split, and Pam Bok Waterfalls  
Before heading off on your adventure for the day, be sure to fit in breakfast. Good Life Health and Herb has a great atmosphere with a large number of teas and a vast food menu. They also grow wheat grass so you can get a shot to go. From there, the Land Split is easily reached by motorbike. The attraction itself doesn't take much time but the people offering refreshments at the end are so kind and caring. The Roselle juice and wine are particularly delicious. Next, head off to Pam Bok Waterfalls which are relatively close by. The water is very refreshing in the heat and it's a popular spot for visitors.
Afternoon: Circus School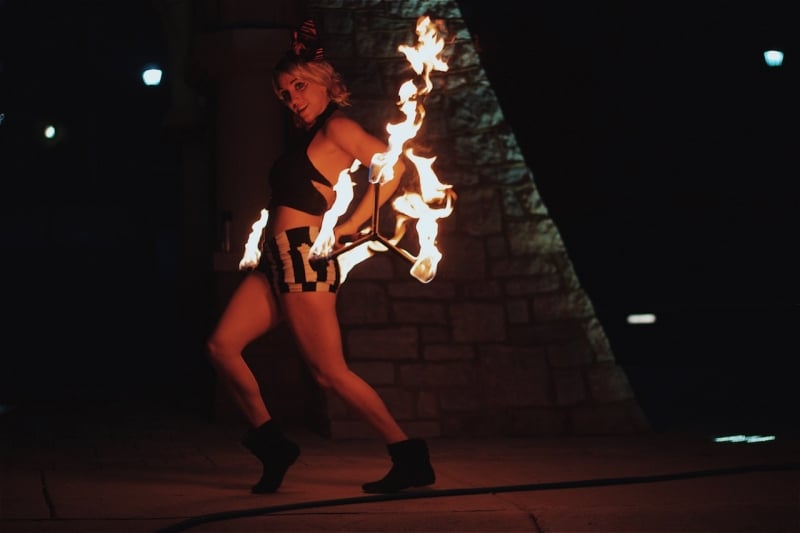 After lunch, head to the Pai Circus Hostel. This bohemian space offers a number of lessons in circus skills including fire dancing, juggling, and slacklining. You can either stay at the hostel or pay a one-off membership fee to join in. The hostel is a great place to relax or socialise.
Evening: Walking Street
As soon as the sun starts to set, Pai walking street starts to come to life. Located on Rungsiyanon Road, Pai's walking street is much calmer compared to Bangkok's Khao San Road. You can leisurely stroll through the stalls, shopping for souvenirs, postcards or jewellery. There's a number of delicious street food options as well – Queen Falafel is incredible with very large portions.
Day 2
Daytime: Walk with the Elephants
An absolute must whilst in Pai is visiting the elephants. Conserve Natural Forests is a great choice for this experience. Not only do they focus on wildlife conservation but also on reforestation. Originally tourist elephants that had to perform 4-5 elephant rides per day, the elephants now wander freely without cages or restraints. You are able to feed the elephants, stroke them and if the weather allows it, wash them in the river. On top of this, you can plant a tree to encourage reforestation.
Afternoon: Hot Springs
Pai has some lovely natural hot springs that are perfect for relaxing after a busy day of activities. The hot springs can be found around 8km from Pai. There are several pools available for you to take a dip in and each one can be a different temperature. The hot springs can be reached by motorbike and cost 300 baht for tourists. If you want to combine minerals baths and hot springs then the Pai Hotsprings Resort is the perfect place to relax. It features several thermal baths and a swimming pool.
Evening: Dinner and Live Music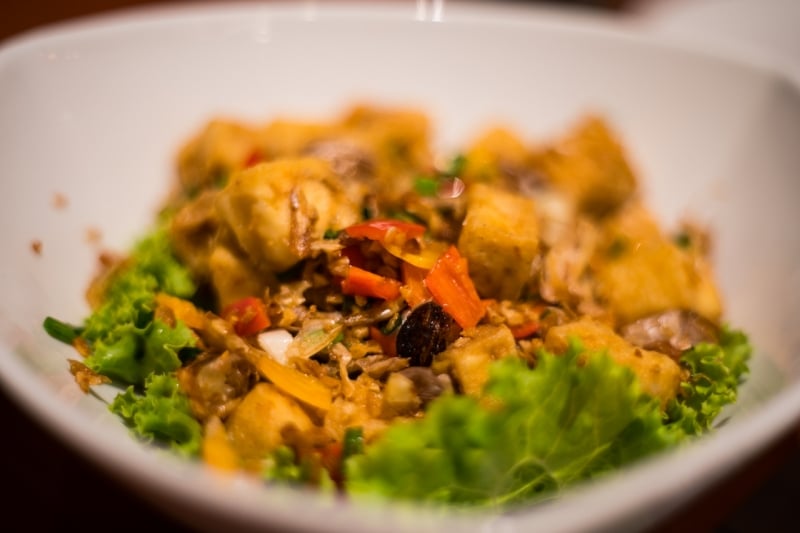 There are a plethora of options for an evening meal and nighttime entertainment. Whether you want to pick up some food from the walking street or head to a nicer establishment, there's plenty to choose from. Earth Tone is a delicious vegetarian restaurant with a vast menu. If you're looking for live music, the Jazz Cafe has some great music, nice atmosphere, and cocktails. Enjoy!