Getting around Singapore is usually a breeze, with its extensive system of public transport consisting of buses and trains, as well as the presence of taxis ready for hail. Despite that, having a car at your disposal in this city will still prove to provide unmatched freedom and convenience of travel—a reason why car ownership is something residents are competitively vying for.
A viable alternative for those who are caught between wanting to commute by car but not wanting the commitment of buying one is, of course, to rent one. There are various car rental companies in Singapore offering affordable and convenient car rental services such as Avis.
The beauty of renting a car is that chances are, you will find yourself thinking of all the possibilities to put the vehicle to good use. And though the city state is well-equipped with a sound public transport system, having a car will definitely bring you the convenience that's much appreciated when visiting these awesome, off-the-beaten escapes with a tinge of nature retreat.
#1. North-West Singapore: Kranji Countryside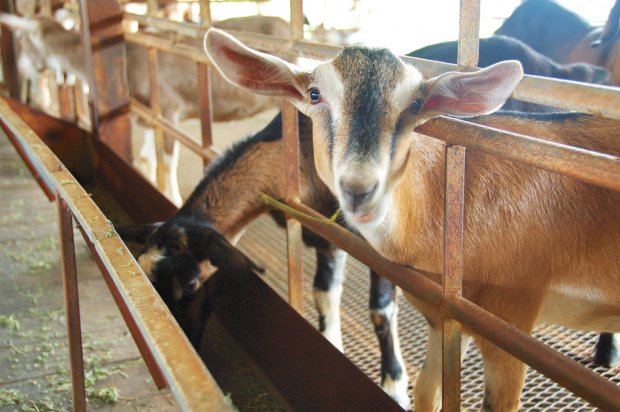 Image Credits: acroamatic
The Kranji Countryside is a great escape from the urban sprawl. There are various farms located in close proximity to one another available for touring.. Hey Dairies is a goat farm where you can view the milking process and buy dairy products and other souvenirs. There are also fish farms like Max Koi Farm where you can purchase fishes or related fish-breeding accessories, and Hausmann Marketing Aquarium where you can catch fishes with nets, feed them, or get help to set up your own aquarium. Also, organic vegetable farms like the family-friendly Fire Flies Health Farm is a great alternative and educational shopping experience for those leafy goodies, fruits and herbs.
Directions to Kranji Countryside: Refer to Map
#2. North Singapore: Woodlands Waterfront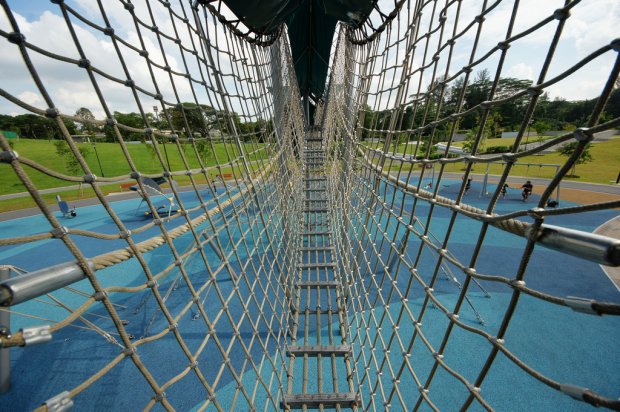 Image Credits: Jerry Wong
Woodlands waterfront is a coastal park with a 400 metre jetty, and is often lively with couples and families in the evenings. A recent addition to the site is Rasa Istimewa Restaurant, where you can dine along the jetty while enjoying the breeze and view of the Straits of Johor. The huge park also features a large playground with suspension bridges utilised by the young and old alike, as well as fitness equipments.
Location: Along Admiralty Road West (Junction of of Admiralty Road West and Admiralty Road). More than 100 parking spots are available.
#3. North-East Singapore: Buangkok Kampong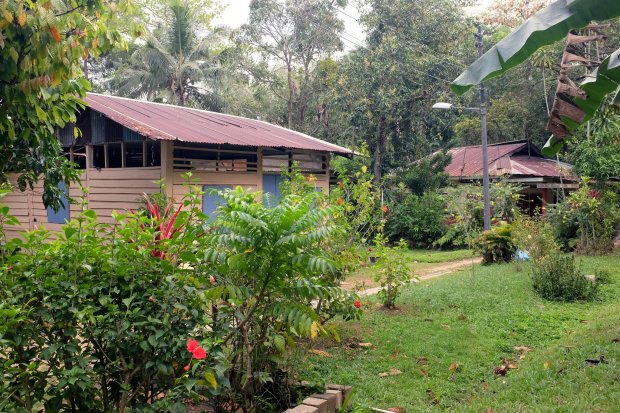 Image Credits: Jnzl's Public Domain Photos
Kampong Buangkok is Singapore's one and only kampong left, still surviving amidst the country's rapid urban development. Step back in time to those tranquil kampong days where you can find zinc roofing on houses and chickens roaming around the gravel path. Kampong Buangkok is currently home to less than 30 Chinese and Malay families; they must feel special to be able to tell others that they live in a kampong rather than a HDB flat!
Address: Near Gerald Drive (off Yio Chu Kang Road)
#4. Gallop Stable at Punggol Ranch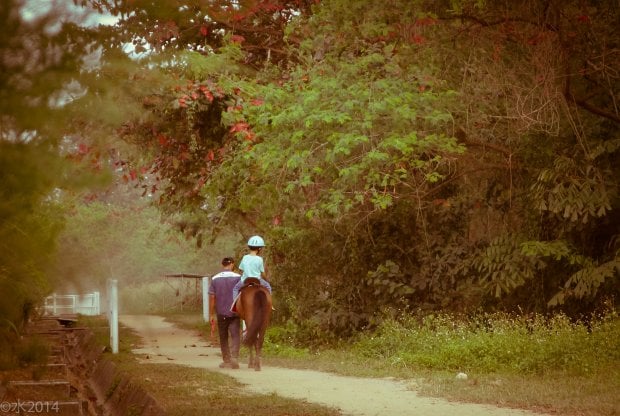 Image Credits: Haya Benitez
The common response when Singaporeans hear the word Punggol is "that's at the other end of the world!" Having a rented car gives every reason to finally head to Punggol and find out what's there (unless you happen to be a Punggol resident, of course). Gallop Ranch at Punggol offers horse riding facilities. carriage rides as well as donkey and pony feeding. Other than that, Punggol Ranch also has chalet rooms, campfire grounds and a few eateries such as Curry GardeNn which serves Indian cuisine and Bacon & Booze Cafe and Bar.
Address: 900 Punggol Road Singapore 829168
#5. Punggol Waterway Park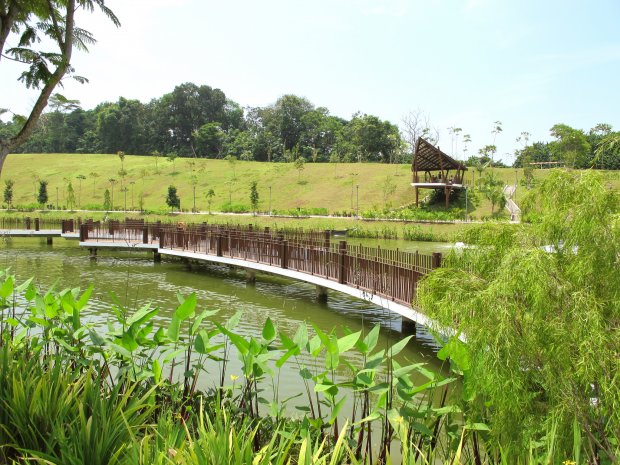 Image Credits: Steel Wool
The Punggol Waterway Park consist of four themed areas: Nature Cove, Recreation Zone, Heritage Zone and Green Gallery. It offers a beautiful space to partake in recreational activities such as jogging, cycling, barbecuing, or kite-flying. Visitors can also take a stroll amidst beautiful lush green scenery along the 2.4km Punggol Promenade Nature Walk.
Address: Sentul Crescent Road, 822313
#6. South-East Singapore: Bay East Garden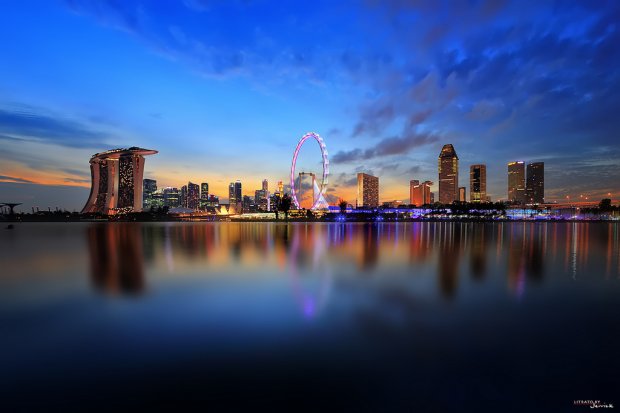 Image Credits: jerrickasinas
Head for a drive to Bay East Garden to be surrounded by palm trees and greenery along the promenade, while taking in the gorgeous view of the Marina Bay area. The Bay East Garden is a haven for photographers looking to take the quintessential iconic shots of Singapore and also to view stunning sunsets.
Driving information: Bay East Garden is accessible via Tanjong Rhu Road. The car park, located on the right of Marina Bay Golf Course, is open from 6am to 12am.
#7. South Singapore: Henderson Waves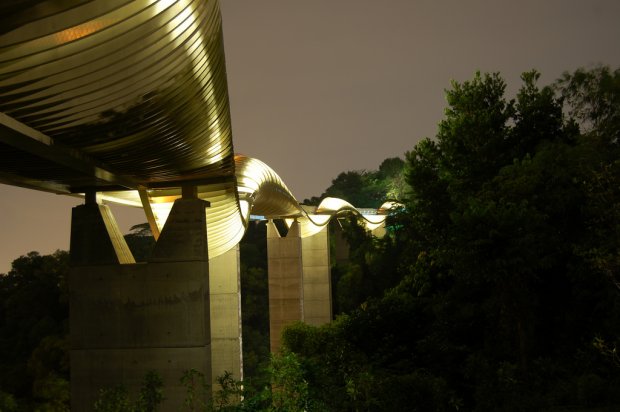 Image Credits: Edwin
An architectural masterpiece, this highest pedestrian bridge in Singapore that connects Mount Faber Park to Telok Blangah Hill Park is one that all Singaporeans have to set foot on at least one. At night, the 274 metre bridge takes on a new life, with beautiful illuminations along the curved arches. Set against the backdrop of tall buildings amidst greenery, it is a great spot for dates and for joggers to take a break.
Driving information: Park at either Car Park 2/3 in Telok Blangah Green and walk a short distance to Henderson Waves.
#8. South-West Singapore: Hort Park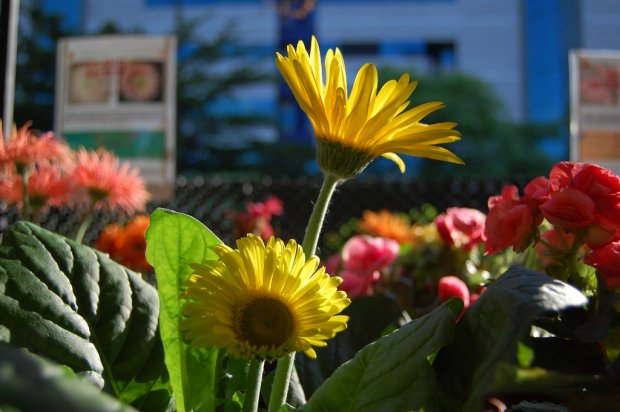 Image Credits: Edwin
Drive down to the gardening hub of Hort Park on a Hort day to learn about Horticulture. Apart from being a place for education, the 23 hectares Hort Park is also a fantastic site for relaxation in an idyllic, serene environment.
Address: 33 Hyderabad Road, Off Alexandra Road, Singapore 119578
Opening Hours: 6am to 10pm
#9. West Singapore: Little Guilin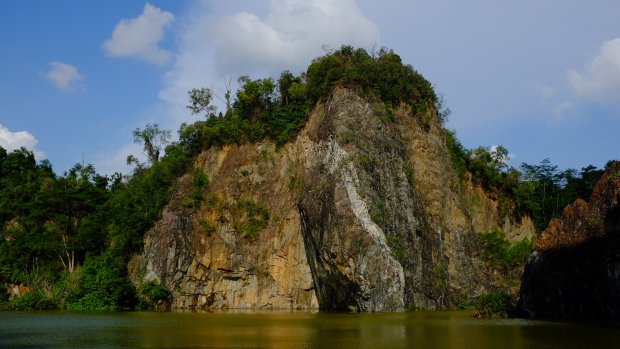 Image Credits: Jnzl's Public Domain Photos
Make your way to Bukit Batok Town Park to visit the scenic little Guilin (or Xiao Guilin), a majestic granite rock sitting in a lake. After admiring the interesting natural formation and snapping some pictures, you can take a stroll along the winding trails in the park.
Address: Bukit Batok East Avenue 5
Also Read: Bukit Batok: Singapore's Little Guilin
If you don't own a car, no worries. Rent a car, pick your scenic spots, work out the route—and you're all ready to take off. Where are some of your favourite haunts that your car brings you to? Share it with us!