If you feel like your life in Singapore is getting a tad too boring, grab some buddies and challenge them to complete these 20 challenges.
Let's call this this Singapore Bucket List, shall we?
1. Ride the G-MAX and GX-5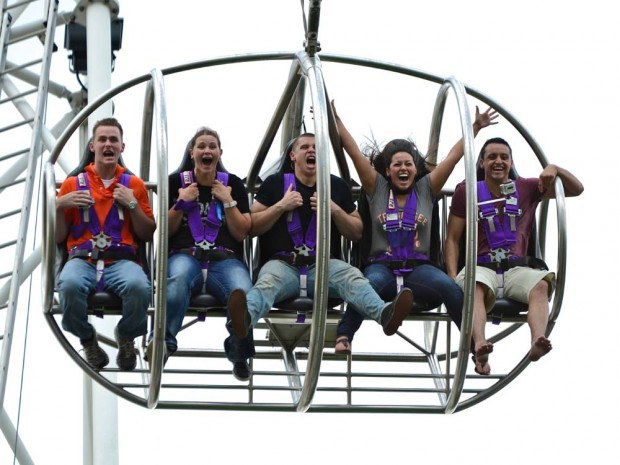 Image credit: gmaxgx5.sg
Whether or not you're the adrenaline-loving type, ride the G-MAX reverse bungy AND GX-5 extreme swing at least once before you die. If you're confused about which is which, the G-MAX is the one that catapults you 60 metres high in the air, reaching the speeds up to 100 km/hour, while the GX-5 extreme swing requires a push on a button before releasing the capsule from 50 metres, reaching speeds over 120 km/hour.
You can try to put on a brave front before the ride begins but we promise you that all bets are off once the lever is released. Check out this video if you haven't already.
2. Make friends with a Bangla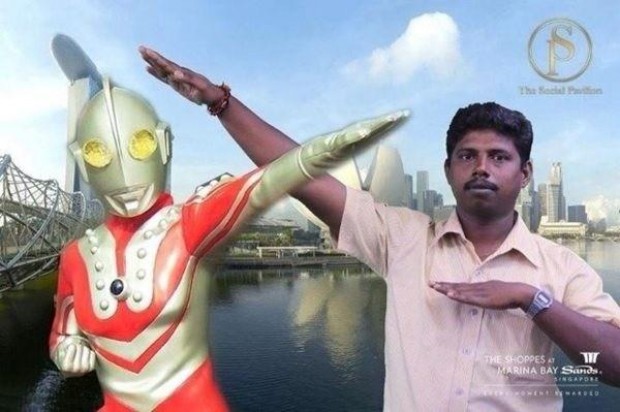 Image credit: Gaiason
Bangladeshi migrant workers are among the most overlooked and underappreciated bunch of people in Singapore. To many of us, they are just the construction workers, the road sweepers or the shipyard workers, and we tend to strip their individual identities away. Put down your stigma, take an hour off your day and have a chat with them. You'd be surprise how much they have to share with you.
Bonus challenge: Take a selfie too.
3. Join a random long queue
See a queue? Join it.
If you call yourself a Singaporean, that is. It doesn't matter whether you'll be getting a special edition Hello Kitty or be in the running for a million dollar draw – it's the act of queuing up that counts.
4. Complete the Southern Ridges Walk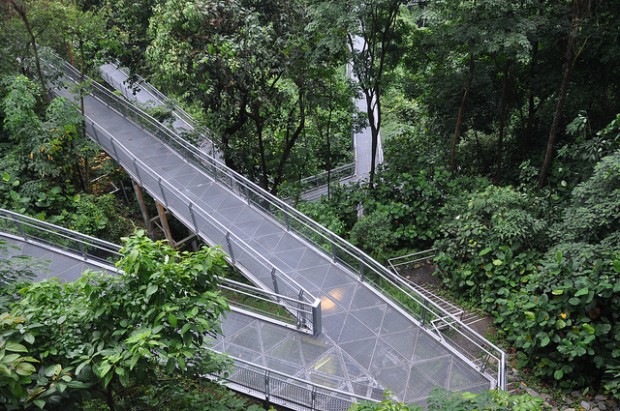 Image Credit: Eustaquio Santimano
The Southern Ridges trail stretches nine kilometres, through Mount Faber Park, Telok Blangah Hill Park, HortPark, Kent Ridge Park and Labrador Nature Reserve. It comes as a surprise that some Singaporeans don't even know the existence of this awesome nature trail! Highlights of the Southern Ridges Walk include panoramic views from Henderson Waves as well as the Forest Walk and Canopy Walk. When you get to Kent Ridge Park, drop by Reflections at Bukit Chandu, an interpretative centre that commemorates the heroism of those who fought the last major battle in Singapore during WWII.
5. Stay a night in Marina Bay Sands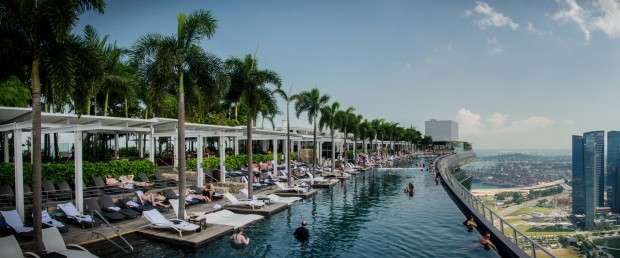 Image credit: Mehdi AIT IGHIL
Though this challenge on the bucket list isn't exactly pocket-friendly, it is going to be worth every cent. Spending a night in this luxurious tourists' favourite will get you to agree why it was voted as Singapore's Leading Hotel and World's Leading Casino Resort in 2014. Atop the three hotel towers is its infinity pool which doubles as an amazing sightseeing spot for a breathtaking view of Singapore's skyline.
6. Stomp something
You know you want to get your $50 for posting something on Stomp. So be on the lookout for weirdos on the train and anyone breaching socially-accepted norms, and always keep your phone at the ready. Equally as good as "Stomp-ing" something is to get yourself on Stomp. We'll leave it up to you on how to do that.
7. Picnic outside Lucky Plaza
Join our favourite Filipino friends and their Bangladeshi beaus for their weekly gatherings outside Lucky Plaza. Bonus points for you if you can complete challenge #2 at the same time.
8. Strike a genuine conversation with your taxi driver
Most taxi drivers in Singapore make great companions – if you don't fend off their attempts at making a conversation, that is. Instead of plugging in your headphones or dozing off to sleep, try actively engaging in a conversation with your taxi driver during your next taxi ride.
9. Survive a night at Old Changi Hospital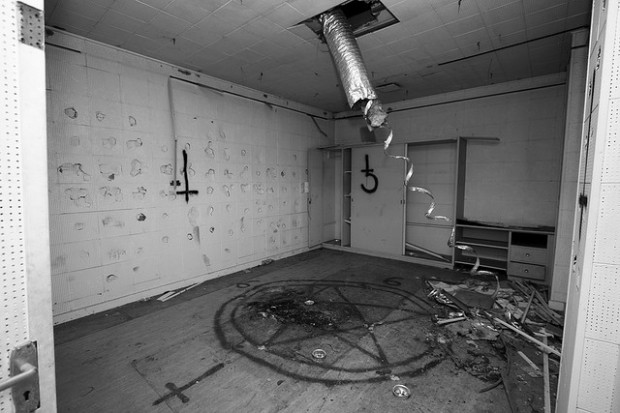 Image credit: Nir Sinay
Over the years, news of ghostly figures spotted at Old Changi Hospital are uncommon. Some are even accompanied with photographic evidence, but how credible are these sources? Find out yourself and get some first hand experience by spending a night there. You may even bump into a 'friend' or two during your visit.
10. Go to Geylang and stand nonchalantly by the side of the road for two hours
Don't forget to dress to impress, too.
Also Read: 8 Reasons Why Singaporeans Have Little Excuse Not to Travel
11. Go Island-hopping from Marina South Pier

Image Credit:Jnzl's Public Domain Photos
Island hopping… in Singapore? No need to bring passport?
That's right! Spend a day island hopping from and discover St. John's Island, Lazarus Island and Kusu Island. Lazarus island is connected to St. John's island by a bridge and believe it or not, the beaches in Lazarus are pretty gorgeous. Kusu island also has tranquil beaches great for swimming. Other activity options on Kusu island include visiting Malay shrines and a Chinese temple, or even the Tortoise Sanctuary.
12. Learn about afterlife with a visit to Haw Par Villa

Image credit: Kiran Foster
Haw Par Villa is hands down the most bizarre park in Singapore. It has over 1000 sculptures, which revolve around depicting absolutely mind-boggling and explicit mythological scenes from the Chinese history. The main attraction at Haw Par Villa is its 10 Courts of Hell, showcasing scenes of how reincarnation and retribution were practiced based on the Buddhist beliefs. A visit to this morbid park is definitely going to leave you horrified yet extremely intrigued at the same time.
13. Watch a Singapore-league soccer match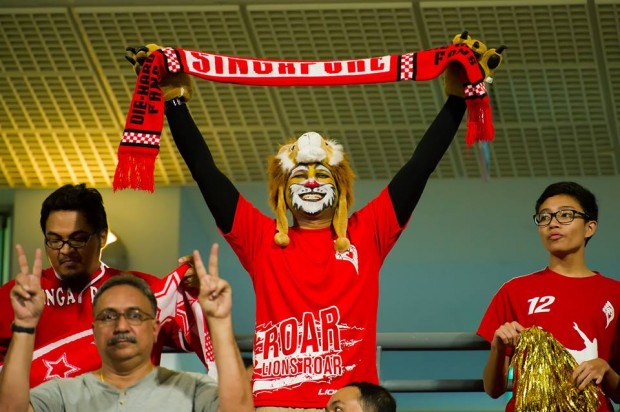 Image credit: HealthSX
There is no better way to display your patriotism than cheering your hearts out for our soccer boys during a Singapore-league soccer match. Singaporeans may not be the best at soccer but with the heartwarming chants and patriotic spirit infiltrating in the air, it is going to be one hell of a spectating experience.
14. Lepak at the void deck with your friends
If you haven't done this already in your teens, then really it's about time to grab some friends and lepak at the void deck, Malay-style. Forget chilling out at Starbucks; hanging out at the void deck in your hood is an experience that every Singaporean should have.
15. Kayak through a mangrove forest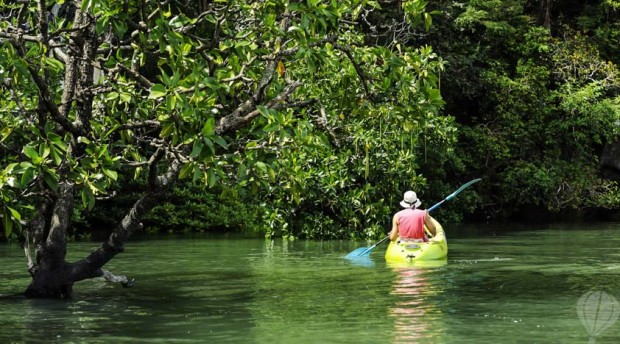 Image credit: Klook
Kayaking over 8 km through the mangroves of Sungei Jelutong is bound to bring you to a new level of closeness with Singapore's wilderness. If you're lucky enough, you may even spot an otter family along your way! This adventurous challenge will also be an exciting way for you to learn about nature conservation and its importance.
16. Drink bubble tea in the MRT and shoot the pearls at other commuters
Basically, commit a crime and be a nuisance because #yolo.
17. Relive kampong days at Kampong Buangkok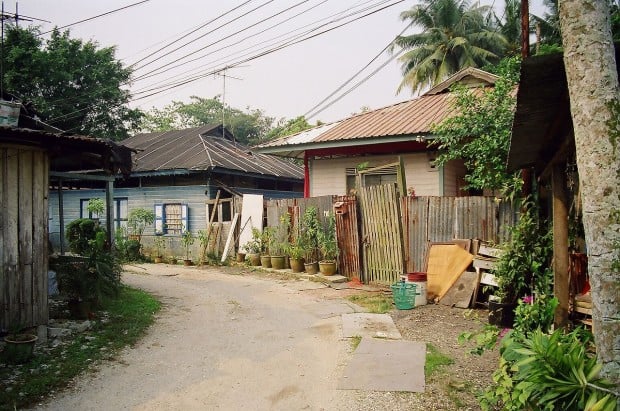 Image credit: Kampong Buangkok
The good ol' kampong days are long gone and it's a pity many of us Gen Y kids didn't get a chance to experience living in such a carefree and modest environment. The closest we can get is to make a trip down to Kampong Buangkok, the last authentic village in Singapore that hasn't been demolished. Bring along your parents or grandparents and take them on a stroll down memory lane.
18. Book a last minute trip to Bangkok at a steal
We all have that friend who makes multiple trips to Bangkok [fzPrice]bkk[/fzPrice] within a year. Why not be that friend? The next time you spot a last-minute flight deal to Bangkok, quickly book your short getaway so you can finally complete this Bangkok Bucket List.
19. Go Trick or Treat-ing at Woodlands
Woodlands Woodgrove neighbourhood is probably the only neighbourhood in Singapore that celebrates Halloween in such an elaborated and traditional manner. There are many international families residing in this generous estate. Annually, they voluntarily pool their money together and fund for necessary permits and candy supplies in order to ensure a successful, fun-filled Trick or Treat party.
20. Bargain at a pasar malam

And we mean bargain hard, just for the satisfaction of paying less.
Even better: try bargaining in a shopping mall.
21. Catch a local film at Sinema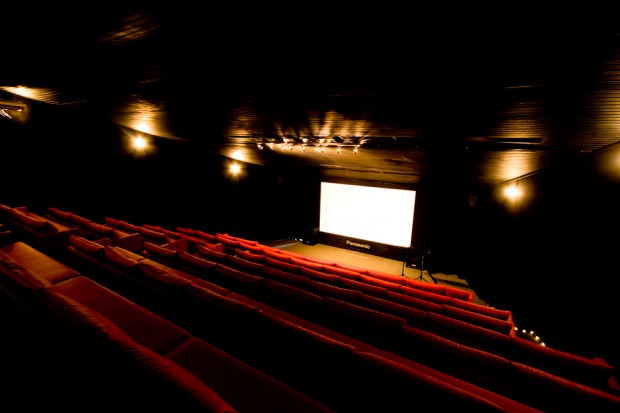 Image credit: Sinema Media
Channel the indie in you and head down to Sinema for a cosy cinematic experience. Sinema is a local theatre which aims to provide Singapore filmmakers an amplified platform to showcase their productions. While you show your support for our local filmmakers, enjoy the plush leather seats and professional sound system in this state-of-the-art hipster space.
22. Have a staycation at a cool boutique hotel
Staycation is totally the in-thing now, and the way to do it is to check in at a cool boutique hotel. There are surprisingly plenty to pick from in Singapore, from the likes of Wanderlust Hotel to The Scarlet. Also, don't forget to instagram to tell everybody that you're on a staycay!
Also read: 14 Coolest Staycation Ideas in Singapore
23. Dance the night away at the Siloso Beach Party
You're never too old to stop partying, and if you haven't already had your Siloso Beach Party experience, be sure not to miss another one this year end. After all, there is no better way to usher in a new year than with a BANG!
24. Consume an entire durian by yourself in one seating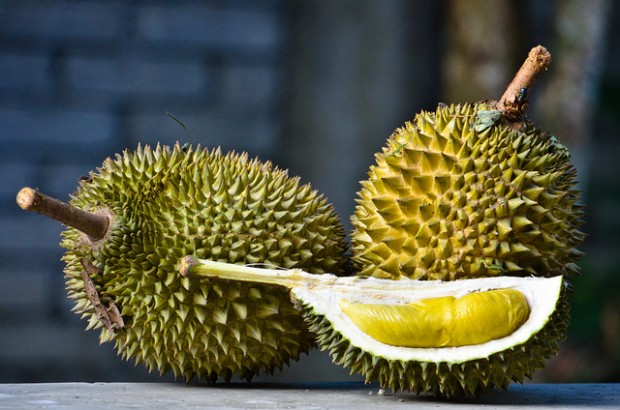 Image Credit: Mohd Hafizuddin Husin
Don't call yourself a fan of the King of Fruits until you consume an entire durian, by yourself, in one seating. Take it up a notch by not brushing your teeth the rest of the day.
25. (Bonus) Skinny dip in Singapore River
About time somebody did this.
Also Read: 21 Things Singaporeans Will Never Experience If They Don't Travel