Ahoy, maties! Be a part of history as Doulos Phos The Hotel is unveiled with a flourish to the world. Live out your dream of having an elegant ship (yes, a ship!) as your living quarters for a night or two – minus the sea sickness!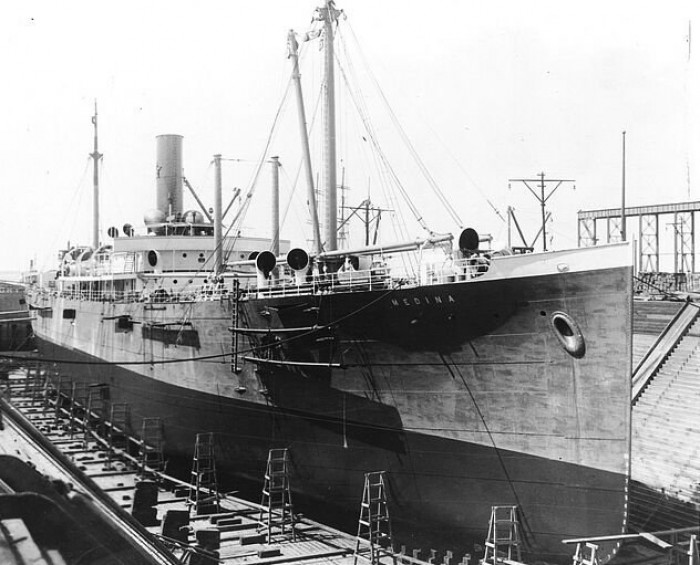 Image credit: Doulos Phos
Built in the U.S. in 1914, the MV Doulos has the reputation of being the world's oldest active ocean-faring passenger ship. It has ferried countless first-class passengers around the world, and has even done its time as a floating bookshop. Built just two years after the Titanic, this so-called "Grand Lady of the Seas" definitely still has some charm left in its rusty old hulls.
Now thanks to a Singaporean businessman who stepped in to save the ship, the ship has been magically remade into a luxurious hotel. The "shipotel" has been slated to dock permanently on a piece of dry land beside Bintan's Bandar Bentan Telani ferry terminal. The hotel will be situated only an hour from Singapore – holiday getaway, anyone?
Also read: 12 Seriously Cool Things to Do in Bintan on Your Next Getaway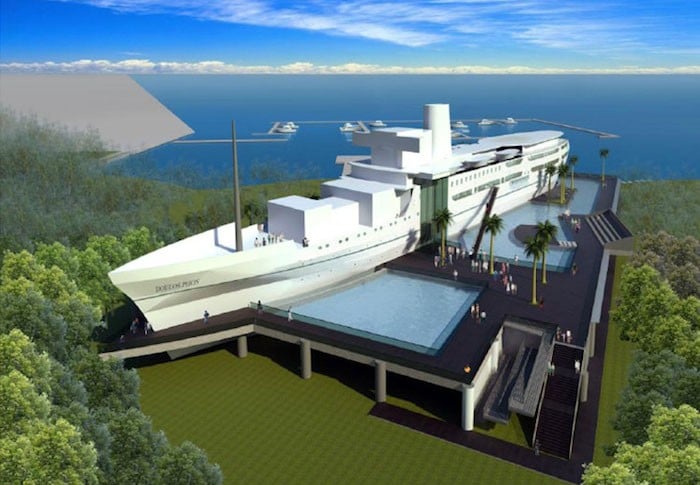 Image credit: Doulos Phos
The vessel will be no short of facilities, boasting an amphitheatre, maritime museum, swimming pool, library, piano lounge and a spa. You name it, you got it!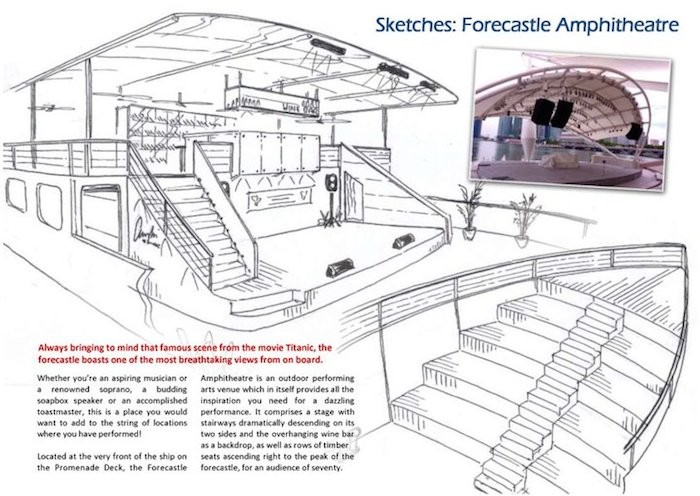 Image credit: Doulos Phos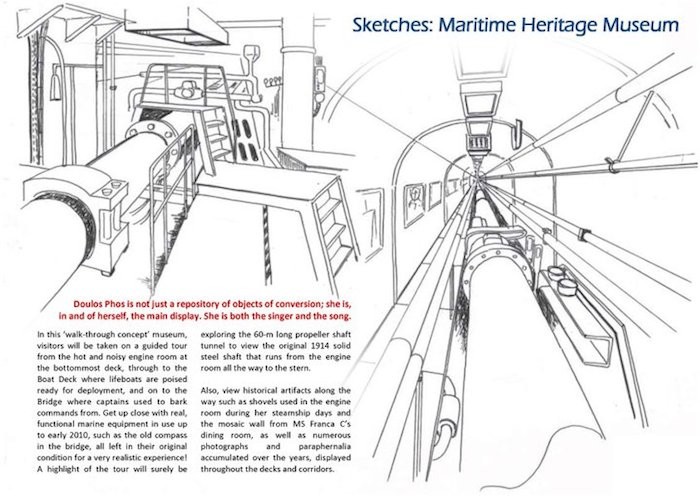 Image credit: Doulos Phos
The hotel is going to retain part of the ship's maritime history and architecture – its old engine room and bridge will be turned into a museum. The old wash basins has been adapted as part of the hotel's toilets, while old bunk bed frames will be transformed into day beds. The eight decks will be reflective of the different periods of the ship's history as well. Splash out in luxury with the presidential suite, where you can enjoy your own barbeque pit and private Jacuzzi. Wow!
The hotel is due to open by Christmas this year or early next year, and all profits from the hotel will go to charity. The ship-turned-hotel sounds absolutely amazing, and just perfect for a year-end getaway! All aboard!