Thailand is a country I frequent often and one that I hold close to heart. It's not my favourite travel destination for no reason – bustling night markets to untouched beaches, towering skyscrapers to the grandest Buddhist temples, coconut ice-creams to snake wines. With all of its quirks and enthralling sights, whether it's your 1st or 25th visit, you'll find yourself only falling deeper and deeper in love with this tourist magnet.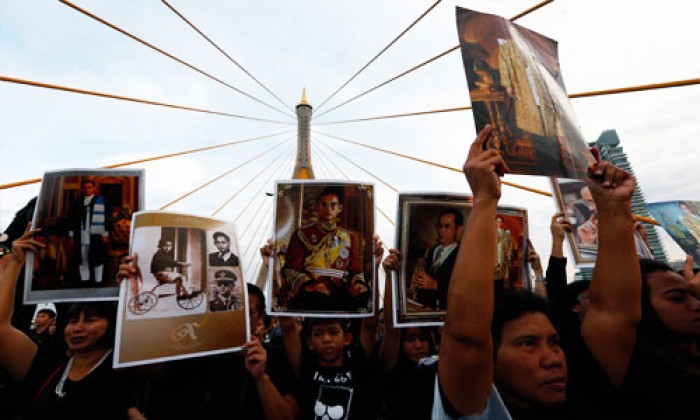 Image credit: Tourism Authority of Thailand
This time, though, my visit to Bangkok was slightly offbeat. With the recent passing of the highly respected King Bhumibol Adulyadej, a year-long mourning period was officially announced and some festivals and attractions have been put on hold. That being said, travellers looking to visit Thailand should know that the mourning period shouldn't be a deterrence to their holiday plans. In fact, Thailand is still its same old vibrant self and if anything, a greater nation as it sees its citizens and tourists alike coming together in remembrance of the late King.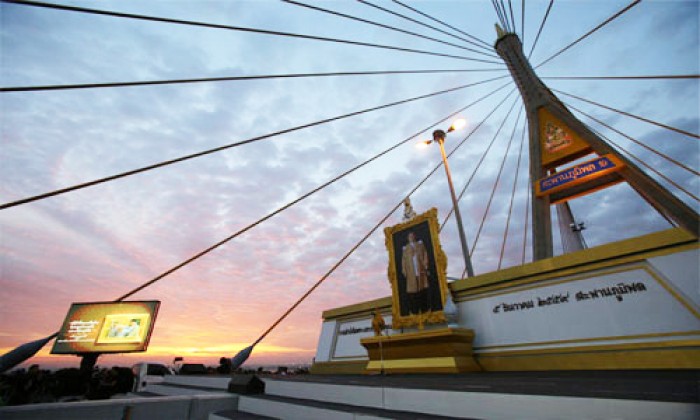 Image credit: Tourism Authority of Thailand
Since my trip coincided with King Bhumibol's birthday, I had the incredible honour to be part of the grieving ceremony on 5 December 2016 in commemoration of the King's birthday. It was a mass event attended by thousands including Members of the Government, the Royal Thai Navy, 999 monks and members of the public.
Image credit: Tourism Authority of Thailand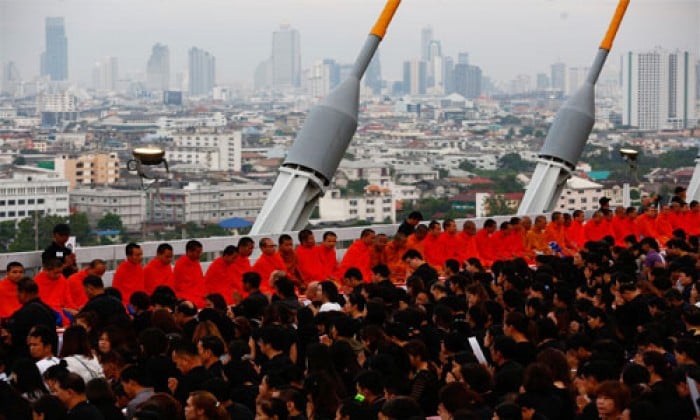 Image credit: Tourism Authority of Thailand
The heartfelt ceremony was held from 5am to 8am as dawn breaks over the Bhumibol 1 Bridge, one of the works of His Majesty which was aimed to improve Bangkok's transportation and ease the flooding in the city. The three-hour event saw an offering to 999 monks, an 89-second silence to salute King Bhumibol's life, and a tearful mass singing of the Thai Royal Anthem and Kwam Fan An Soong Sood (The Impossible Dream) which was composed by the King.
We were also given bags of 'royal soil' which was taken from the King's Royal Projects and agricultural stations, symbolising one of the many accomplishments he had dedicated to the nation and its people, very much influencing Thailand's modernity and flourishing tourism.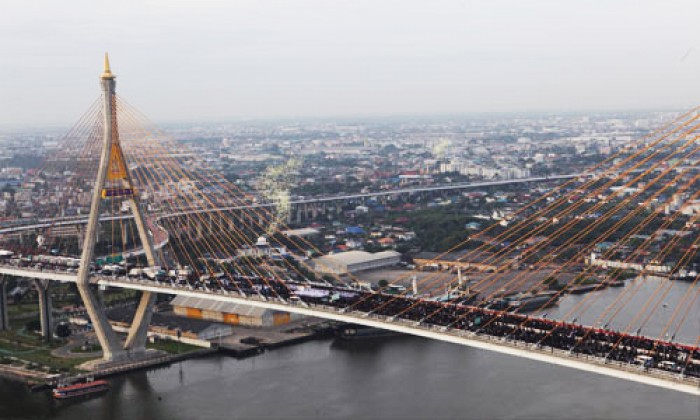 Image credit: Tourism Authority of Thailand
Yellow and white balloons were released and they peppered the skies of Bangkok city, marking the end of the ceremony. It was a truly beautiful sight signifying the abundance of gratitude and remembrance the nation has for its late King. Despite the ceremony being only a three-hour display of grief, the phenomenal 70-year reign of King Bhumibol Adulyadej is and will always be an honourable legacy that's not to be forgotten.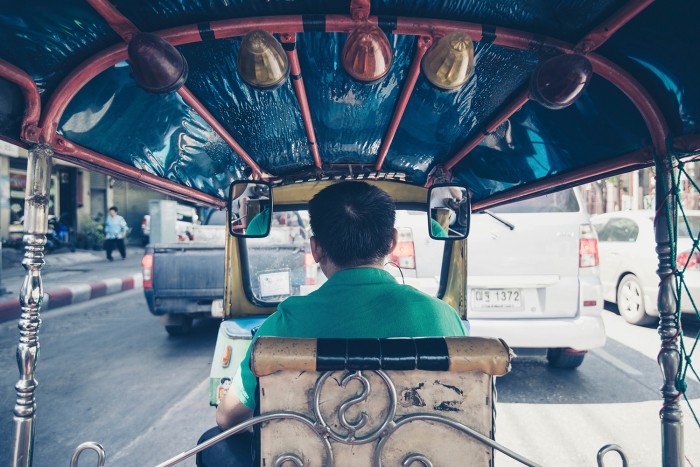 If you're planning a getaway to Thailand soon, fret not, this amazing country is still welcoming you with wide opened arms. And no, contrary to the misinformation from travel reports, you don't have to be donned in black all the time, nor do you have to be afraid of tourist attractions closing their doors on you. As mentioned, Thailand is still very much a bustling city!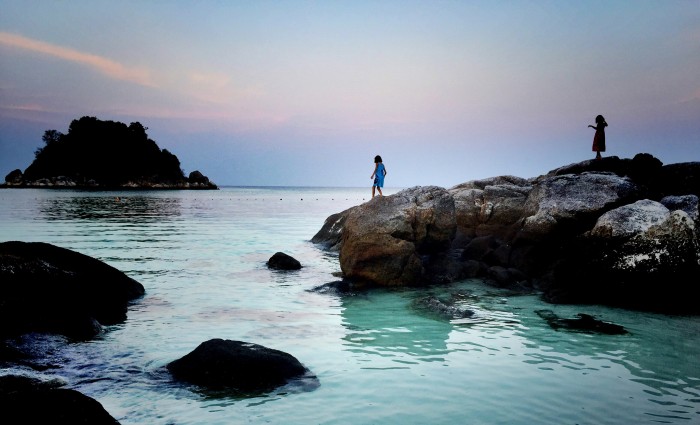 Image credit: Jabiz Raizdana
Just be discerning and practise basic respect when you're there (e.g. don't dress inappropriately in public), and revel in the all the magic this enchanting nation has to offer like you'd usually do.
---
Thank you Tourism Authority of Thailand for the opportunity to rediscover and relish in the beauty of this majestic nation. It was an amazing trip and I'll be back soon!