Australia's a gorgeous country no doubt. But since the beginning of time, it has been the target of several misconceptions and myths, some of which have brought much fear to travellers. Having travelled to Western Australia (WA) recently, we can vouch for the country's majestic natural wonders and laidback coastal city vibes – and we can also answer your pressing questions about what it's really like there.
Sit back, relax, and have a laugh (or wake up call) at these common expectations about travelling in WA.
Expectation: Western Australia's not the most popular destination, there is no need for intense itinerary planning…
Perth, let alone the state of WA, is not the first place that comes to mind at the mere mention of Australia. It's no surprise, really – travellers often overlook WA and think of visiting chic Melbourne or cool Sydney right away. First-time visitors, you're probably thinking Perth is most, if not all there is, to Western Australia. Your itinerary probably only consists of Perth's main attractions and a day trip to Fremantle and Rottnest Island – and no, there's nothing wrong with that…
Reality: There's so much more to WA than just Perth!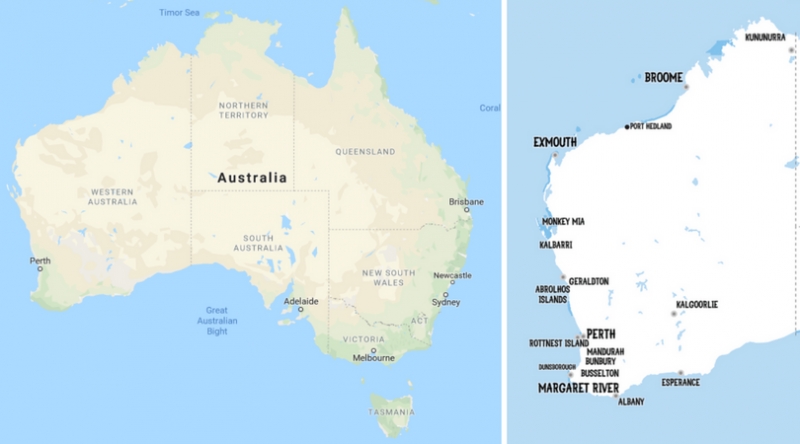 But guess what? Western Australia is huge. News flash: it's the biggest state in Australia – it literally has deserts on one end, and seashores on the other! WA's home to several cities and regions, all worth their own week-long itineraries, like Australia's South West, Coral Coast, and the Kimberley. There's so much to do outside Perth – visit the famous pink Lake Hillier in Esperance, surf along the sand dunes in Lancelin, taste award-winning wines in Margaret River, take a dip in the fresh swimming holes in El Questro, and many more. If you're a city person looking for a natural escapade, chances are you'll have the time of your life in WA's countryside.
Expectation: Get your surfing game on because there are beaches everywhere!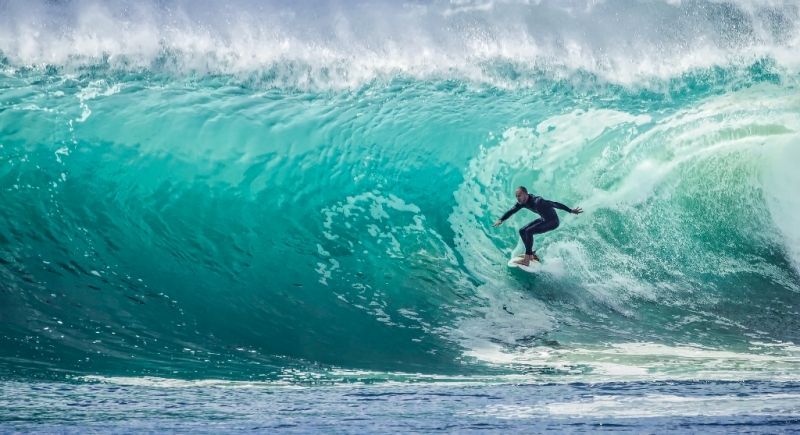 All your childhood years spent watching Lilo & Stitch have boiled down to this moment. There are beaches almost everywhere, the sun's out, and the wind's blowing just right – it's time to surf! Or swim, because sometimes taking a relaxing dip in the crystal clear waters sounds like a better idea. Whatever it is, you're definitely stepping foot into this isolated ocean you almost drove by, because it's too beautiful not to.
Reality: Sadly, not every beach is safe for surfing
… Unfortunately. Some beaches (especially ones outside Perth) are dangerous due to harsh tides sweeping in from the ocean, which makes swimming (much less surfing) impossible. The weather can be temperamental, and that means the sea can get freezing cold even if you're visiting in the summer. Also, surfing takes practice. Perhaps, a stroll along the shore would be a much better idea. Or work your inner model and get that Instagram-worthy shot. Whatever you do, don't put that beautiful beach backdrop to waste!
Expectation: Visiting during summer is a terrible idea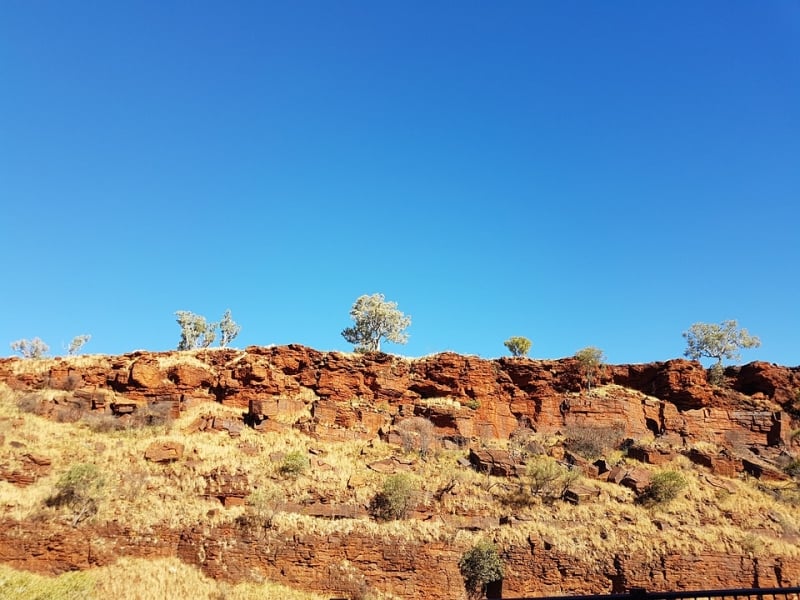 After all, summer in Australia can be relentless. The sweltering heat must not be underestimated. Even if it seems to be a particularly cloudy day, one can be sunburnt in less than 15 minutes! In fact, the UV radiation levels aren't a game at all – travellers have been advised beforehand to bring sunscreen, wear hats and clothes which cover as much skin as possible. Summer in Perth is known to be dry with little rainfall, with average temperatures reaching up to 30 degrees!
Reality: It's not that bad actually…
Thankfully, Western Australia enjoys summer in a more windy and less humid way. In the afternoon, a sea breeze called the "Fremantle Doctor" sweeps into the city of Perth, making the air cool and more bearable. That's not all – outside Perth, the South West and Coral Coast regions enjoy a unique Mediterranean climate, with an average temperature of 22 degrees during February, WA's hottest month. And believe it or not, it can get nice and chilly at night…
Expectation: There are scary and dangerous animals everywhere that could end your life
Honestly, who wouldn't feel that way? It's a well-known fact that Australia is home to some of the world's deadliest animals. Spiders, snakes, dingoes, crocodiles, sharks… The list can go on! Even while you're surrounded by Western Australia's stunning natural landscapes, you can't help but think of these scary creatures and when they might just make an unexpected appearance.
Reality: Safety measures are in place to make sure you don't die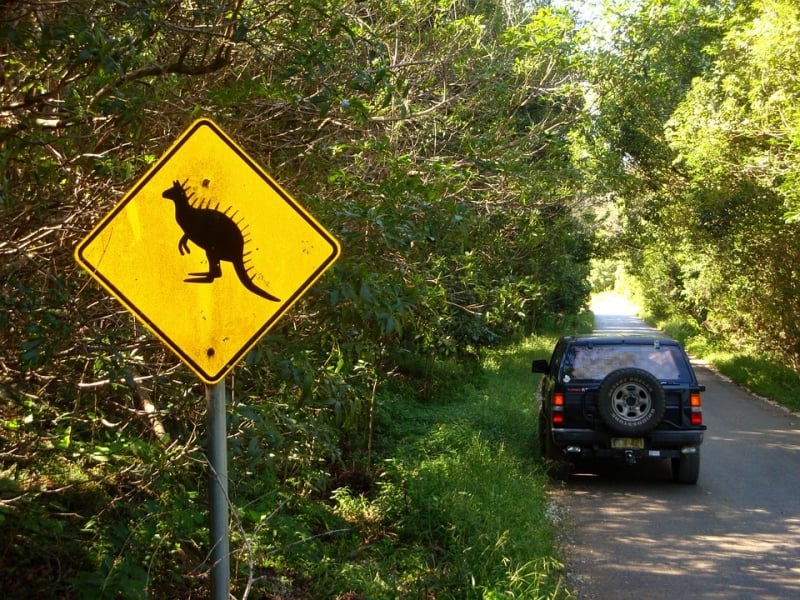 Paranoia works wonders. Yes, there are dangerous creatures all over the land Down Under – but huge measures have been taken to ensure human safety. So please, pay attention to the road signs, listen to what the locals say about any dangerous wildlife in the area, and definitely don't swim outside the shark nets placed in the ocean. Also, if you're wondering: death by snake and spider bites have become extremely rare ever since anti-venom was made available in the '80s.
P.s. Drop bears are absolutely 100% real and totally not a scare tactic on tourists! If you want to stay safe from these terrifying creatures, you know what to do (spread Vegemite behind your ears and master the Australian accent, duh.)
Expectation: You can drive anywhere easily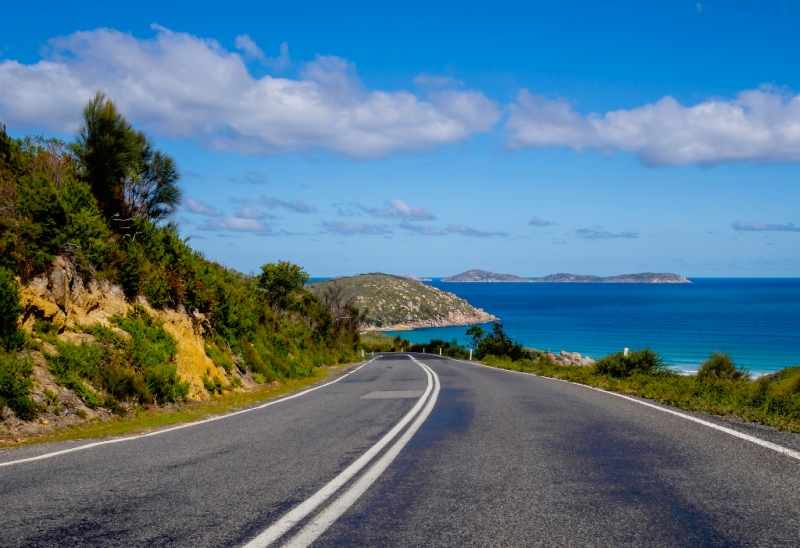 Now that you've got a working vehicle, Google Maps, and a couple of good pals, you're just about set for the road trip of a lifetime. It's going to be fun – plus you've already done your research beforehand and heard enough of all the amazing stories about how road trips in Australia are a must. You'll get to explore in a whole different way, get to set the pace for your entire trip, and enjoy everything without having to splurge on a guided tour or coach service.
Reality: It's not as simple as it seems… Also, are you of age?
Road tripping in Australia sounds like the dream – and it is! But you may want to think twice about it, especially if you're travelling there for the first time, or have never been on a road trip before. Here are a few things you have to keep in mind:
Once you're out of the city, there's little to no mobile service. You're all on your own… well with GPS (which is no Google).

You're probably going to have to drive a 4WD… And that takes practice. Getting stuck in the dunes sounds like a nightmare!

Not every attraction in WA is easily accessible. You may need the help of locals because of how secluded some attractions are!

Last but not least, for those thinking of having a road trip as a graduation gift – you need to have a driver's license, and you need to be at least 21 years of age to rent a vehicle in Australia.
With that said, it's still a fun way to challenge yourself and a guaranteed unforgettable experience if you're going to drive all around WA on your own. But remember: it's a huge state, and road rules over there are different. Unless you're all about 'getting lost is part of the adventure', don't say no to joining a tour! You'll be in the safety and assurance of an experienced local tour guide, and you'll be learning much more things about WA from them.
Hopefully, we've inspired you to make that trip to Western Australia and also cleared any misconceptions you had. It's a big, beautiful place waiting to be explored, so why not make it your next travel destination? And while you're there, experience the place firsthand and gain a better judgement of WA yourself!