Australia is home to pretty much every type of landscape you can imagine. It is by no means only desert, although the outback does make up a large part of its surface area. Along the coastlines, there are vastly different landscapes to be discovered. From lush rainforests, green farmlands and wildflower-covered valleys to snow-capped mountain peaks, dramatic coastal cliffs and sandy beaches, Australia's landscapes are as varied as the country is big.
Most visitors will limit their visit to Australia to the southeast, which is where they will mostly likely arrive, and let just that be the region where many of Australia's most stunning national parks are located.
If you yearn to visit Australia, make sure to bring your hiking boots, for there is nothing like hiking to get to know the natural majesty of this country.
Also read: Top 10 Majestic National Parks in Australia
And if you're time is limited, consider doing the following five amazing day hikes in southeastern Australia.
St. Mary Peak Hike, Flinders Ranges National Park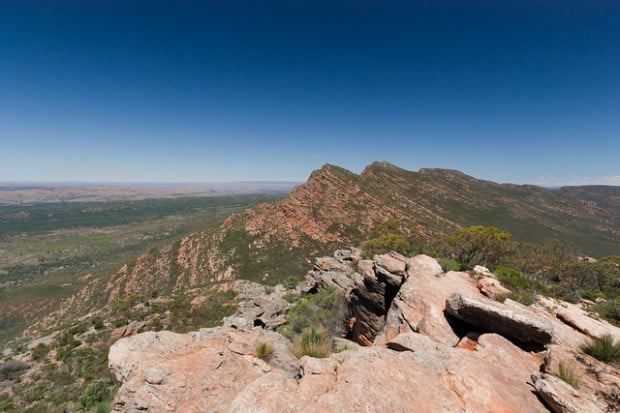 Image Credits: Jurriaan Persyn
Rising up 1,171 metres toward the sky, St. Mary Peak is the highest mountain in the magnificent Flinders Ranges National Park in South Australia's outback. This is a challenging, but extremely rewarding hike. The St. Mary Peak Hike is a loop hike of 19 kilometers long and, because it runs through outback wilderness, hikers are advised to carry sufficient water and first-aid supplies. The loop hike takes about 9 hours—the latest recommended time to set off is 9am. The one absolutely highlight on this great hike is the 360-degree views from St. Mary Peak's summit.
Chatauqua Peak Loop Walk, Grampians National Park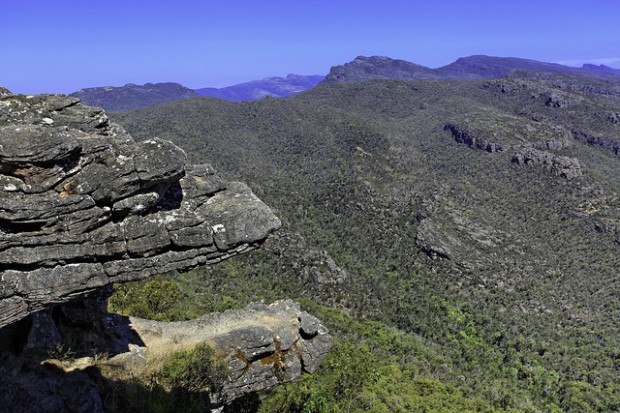 Image Credits: Charlievdb
Rugged Grampians National Park in Victoria is jam-packed with scenic hiking trails, but the Chatauqua Peak Loop Walk is among the greatest. Highlights on this 6-kilometre and 2.5-hour loop hike are waterfalls, beautiful rocky outcrops, fabulous views of the town of Halls Gap and the undeniably wild mountain scenery.
Hazards Beach Circuit, Freycinet National Park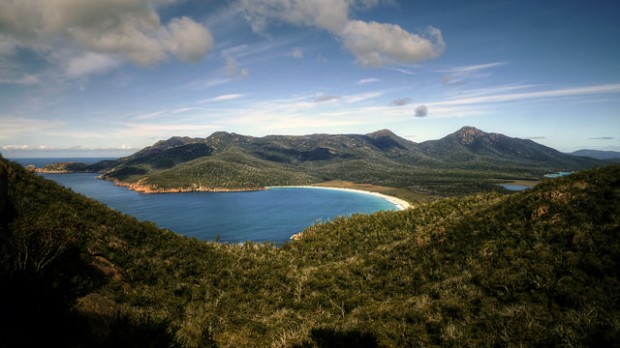 Image Credits: Mariusz Klusniak
The Hazards Beach Circuit in Freycinet National Park on Tasmania's east coast is accessed after a hike over the Hazards and onto Wineglass Bay beach. This superb 11-kilometre hike loops through Freycinet National Park's woodlands and along jaw-dropping beaches and past picturesque lagoons.
This, I think, is one of the very best day hikes in all southeastern Australia. The Hazards Beach Circuit takes about 5 hours to complete. If you don't want to hike back over the Hazards, you can pitch a tent at the basic campground at the far end of Wineglass Bay beach and hike back the next morning.
Shadow Lake Circuit, Cradle Mountain-Lake St. Clair National Park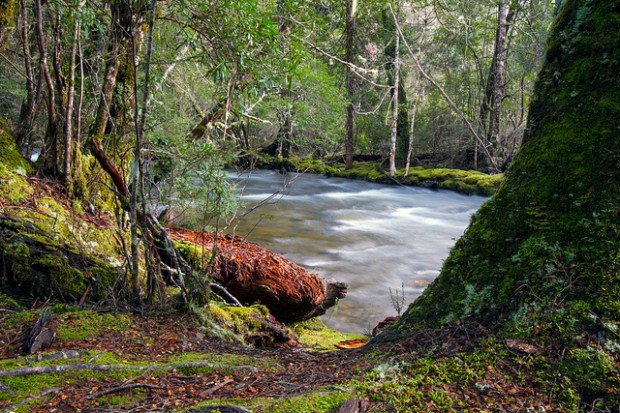 Image Credits: Tassie Eye
Cradle Mountain-Lake St. Clair National Park is part of the Tasmanian Wilderness World Heritage Area, a breathtaking region in the heart of Tasmania and arguably one of Australia's greatest natural attractions. The Shadow Lake Circuit is just less than 12 kilometres long and takes between 4 and 5 hours to complete.
The beauty of this loop hike is its sheer variety. You will walk through rainforests and highland eucalypt forests one moment, just to find yourself amid subalpine moorlands a few minutes later. Views are occasionally expansive and surprisingly humbling.
Manly to Spit Bridge Walk, Sydney Harbour National Park
Image Credits: Tatyana Temirbulatova
Sydney Harbour National Park encompasses pretty much the entire shoreline and waters of Sydney Harbour and lies completely within the city's boundaries. I can't recommend this hike enough to people who are spending some time in Sydney.
[fzPrice]syd[/fzPrice]
This point-to-point hike runs along the coastline of Sydney Harbour for 10 kilometres and offers spectacular views of the city's skyline and the coastal scenery. There are plenty of facilities on the way. Getting to the start point in on Manly Beach can be done with a ferry from Circular Quay, while getting back to the Sydney CBD is easily accomplished by simply hopping on a bus near Spit Bridge. The hike takes about 3 hours.
Also read: 10 Reasons You Must Go Backpacking In Australia
Make your way to Australia for adventures in the Great Outdoors!