The ancient capital of the Luang Prabang Province in northern Laos, this amazing destination lies at the confluence of the Mekong and Nam Khan rivers. Aside from great food and interesting city attractions, Luang Prabang is known for its historical significance, Buddhist temples and many cultural landmarks. Here's a 3D2N guide covering prominent cultural focal points that can be found here.
Day 1 – A journey through nature and tradition
To start off, drop by the Royal Palace Museum for some interesting insight into Luang Prabang's history and culture. The Royal Palace isn't very old nor was it occupied for very long but it remains as an intrinsic piece providing cultural perspective nonetheless. Built in 1904 for the Lao royal family during the French colonial days, communists eventually overthrew the monarchy in 1975 and converted the palace into a museum. It depicts a grand mixture of Lao and French architectural styles, while the interior exhibits historical elements that date back several centuries; including a 2,000-year-old 71-meter (232-foot) high Buddha that can be found here.
It's now time to explore the Pak Ou Caves, featuring Buddhist cave art and magnificent natural aesthetics. The Buddhas here are carved mainly out of wood or stone and placed inside the caves (as opposed to being carved into the caves themselves). This interesting landmark is actually a sanctuary for over 6,000 damaged Buddhas so yes, there are Buddhas in various shapes, sizes and conditions that can be found here. These caves are accessible through a scenic spot along the Mekong River about 24km from Luang Prabang.
Feeling hungry yet? The Luang Prabang Night Market is a great place for some of the tastiest street food here (which travellers can find mostly at the market's end). Aside from this, various vendors offer a diverse range of goods including apparel, ceramics, ethnic arts and crafts as well as bamboo items. Get ready to start haggling though. Vendors frequently quote high prices so stay sharp!
Day 2 – Cultural significance in plain view
You can drop by for the Tak Bat (a religious activity that involves meditating monks that walk the streets of Luang Prabang seeking alms). Beginning at about 5.30am, you can catch a glimpse of robed monks walking in silence as people place bits of food, particularly sticky rice, flowers or other offerings in their bowls. Popular Tak Bat locations include Th Kamal and Th Sakkarin, although visitors can see this procession almost anywhere as there are almost 80 temples scattered throughout the city. Tourists are reminded to behave and dress appropriately though as this is a religious ritual and not a photo op.
Within the city of Luang Prabang, nestled between the Mekong and Nam Khan rivers, there lies Mount Phousi (which isn't a mountain as much as it is a 140-meter high hill) that's home to numerous Buddhist shrines and temples including Wat Tham Phousi (with its colossal reclining Buddha and Wat Chomsi at the summit). The sunrise and sunset over the grand Lao city can be a sight worth seeing even if you do have to climb several hundred steps.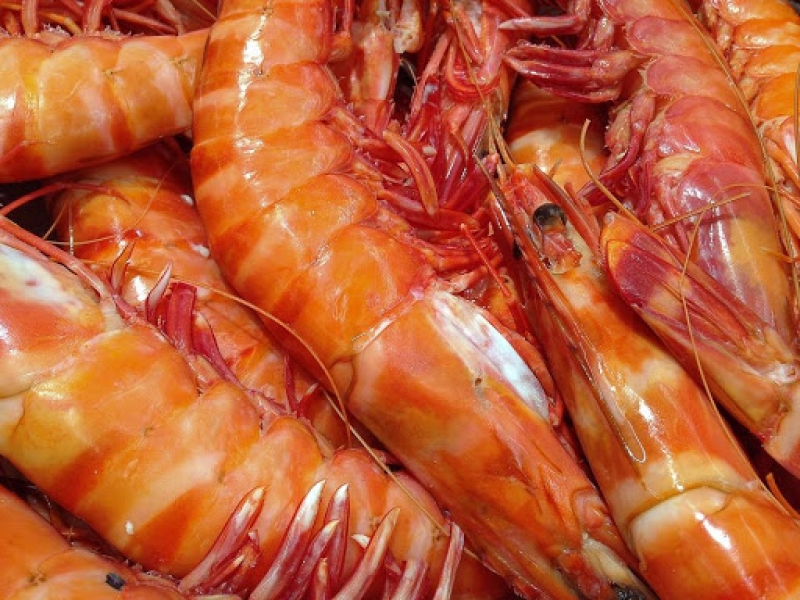 It would probably be a shame if you didn't try Luang Prabang's amazingly delicious (and affordable) BBQ selections. Riverside Barbecue Restaurant offers some of the best Tabletop sìn daat (Lao hotpot barbecue) and overlooks the lively Mekong riverfront. During this buffet-style session, patrons cook their own food in various styles and sauces.
Day 3 – Time for some history
Wat Xieng Thong, also known as the Temple of the Golden City, was built in the mid-16th century and is located between the Nam Khan and Mekong rivers. Centuries of Laotian kings were crowned here and it's considered to be an important monastery in Laos today. This landmark features over 20 separate buildings serving various religious functions. The architecture is stunning and statues of deities as well as a 25-meter high funeral carriage can be seen here.
To learn more about the intriguing traditions of Luang Prabang, the Traditional Arts and Ethnology Centre offers the opportunity to experience the practice of traditional arts and an array of insightful information about ethnic groups inhabiting Laos. The aim of this centre is to celebrate and preserve the land's heritage as well as the various ethnic groups (of which there are about 80). Visitors can watch demonstrations of arts and crafts and even buy items made by ethnic groups around the country.
On the road that connects the Nam Khan to the main street, you can find the quaint Café Toui which offers a mix of some of the best food to be had in town. It's clean, affordable and you can expect delicious meals, featuring local signature dishes like coconut milk curries (the fish curry is purportedly excellent) and meat steamed in banana leaves.
Luang Prabang is a land filled with amazing hidden gems, as well as an array of prominent landmarks to fascinate and enthral. Be sure to follow this guide if you'd like to get the most out of the best cultural attractions this location has to offer.