Every traveller goes to the Old Town for a tour of the glitzy Grand Palace, but did you know there's so much more to explore in this historic part of the city?
Located by the banks of the Chao Phraya river, the Old Town (also known as Rattanakosin district) is a historic part of Bangkok that's home to ancient landmarks.
As you start your venture into this remarkable district, prepare to enter a haven of authentic Thai cultures, established local Sino-Thai communities and hot new Instagram-worthy bars & hotels!
How to get there:
If you're not already staying within the Old Town (Read on below for accommodation options within the Old Town), here are directions on how to arrive at this district.
Take the BTS to Saphan Taksin Station. Then, go out through Exit No. 2. Search for the dock, and take the Chao Phraya Express Boat.
The best would be to start near the Grand Palace, which is the centre of the Old Town!
Best things to do in Bangkok Old Town
1. Visit the Gate Guardians of Wat Phra Kaew
Let Rattanakosin's gate guardians give you a warm welcome to the Old Town! Start off your journey in the heart of the district with a visit to Wat Phra Kaew (also known as the Temple of the Emerald Buddha).
Located within the Grand Palace, the temple complex is divided into four main courts. Being a former residence to various kings in the past, the Grand Palace is now home to royal families and the king's guests. As you walk through each section, prepare to be enamoured by elaborate carvings, pagodas and paintings throughout the temple.
For the history buffs, choose from the list of tours here for a fully-guided walkthrough around the Rattanakosin kingdom.
2. Sniff fresh flowers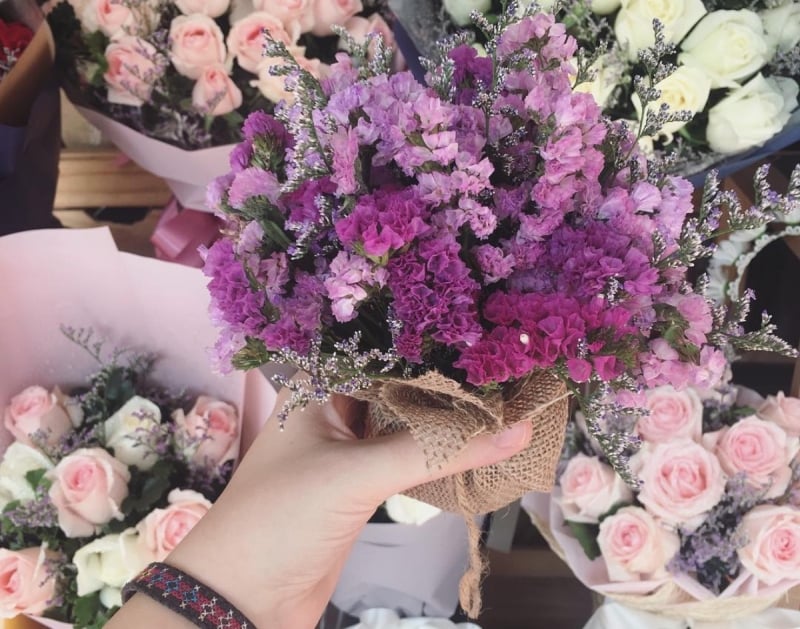 Along the stretch of Maharaj Road is a market that's open 24/7 and busiest before dawn.  There, you can marvel at the colourful blossoms of freshly picked flowers! 
3. Devour street food
You know what they say – street food is the best way to experience the authenticity of a city! Walk along the streets of the Old Town to find local favourites cooked up by individuals who are truly masters of their craft.
This small noodle stall, for example, has been serving for more than fifty years – that's when you know it's the real deal!
4. Experience a Spanish Tasca – but with Thai flavours!
Say hóla to this hot new bar and cafe! Just two minutes away from The Grand Palace is Old Town's newest addition, a cosy haven of cocktails and Thai tapas.
Ola Thai Tapas is a bar and cafe that features the Spanish cuisine concept of tapas with famous authentic Thai cuisine. Offering drinks, food and even a darts area, this place is the new snazzy place to hang in the Old Town.
Address: 18/1 Charoenkrung Rd, Wangburaphaphirom, Phranakorn, Bangkok, Thailand 10200
Nearest BTS Station: Wangpurapha
Opening Hours: 11am till late (Closed Tuesdays) 
5. Immerse yourself in books, teas and coffees
Imagine finding peace and quiet away from bustling Bangkok. In this tiny sanctuary, what greets you is a fine selection of teas, coffees and cakes. Oh, and perhaps what gets us most excited – books!
Tucked in a street corner of Old Town is the Passport Bookshop, where dreams come alive for book lovers. Find a book to read (they have English and Thai), get yourself a quiet space and order a coffee! Doesn't that sound like the perfect midday break from exploring the streets of Bangkok?
Address: 523 Phra Sumain Road, Boworn Niwet Subdistrict, Phra Nakhon  District., Bangkok, Thailand
6. Discover local artistic talent at the Queen's Gallery
Her Majesty the Queen Sikrit Gallery, also known as the Queen's Gallery was established in 2003 upon the Queen's request. This gallery dedicates itself to showcasing the local artwork.
Address: 101 Ratchadamnoen Klang Rd, Khwaeng Wat Bowon Niwet, Khet Phra Nakhon, Krung Thep Maha Nakhon 10200, Thailand
7. Bottoms up by the riverside
One of Old Town's biggest perks is its riverside view. Sala Rattanakosin Eatery and Bar offers the perfect riverside dinner – complete with a stunning view and perfect cocktails.
Address: 39 Maha Rat Rd, Khwaeng Phra Borom Maha Ratchawang, Khet Phra Nakhon, Krung Thep Maha Nakhon 10200, Thailand
8. Launch into Thailand's history
At the National Museum, expect no less than the creme de la creme of the country's art and antiques. Take a stroll down Thai history here through relics which include weaponry and even musical instruments!
Address: 4 Na Phra Tha Rd
9. Sleep & snap at Baan Wan Chart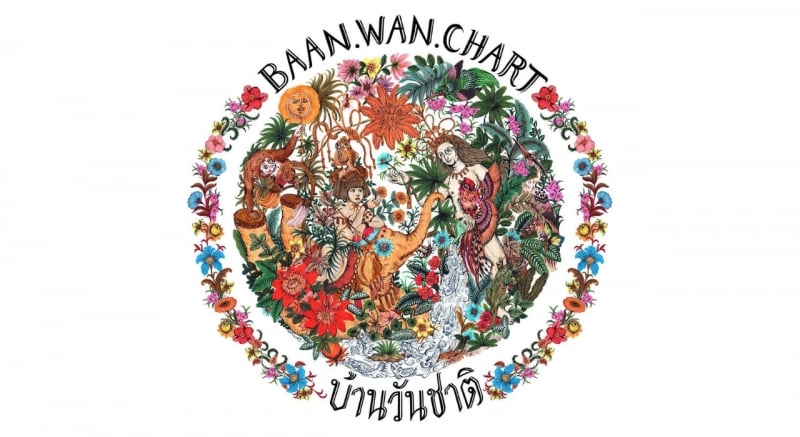 If you're looking to freshen up your Instagram feed, look no further!
Despite its petite size, this snazzy boutique hotel tops the charts for being so Insta-worthy. Believe us – every corner is an aesthetic dream! With patterned pillows, plush surroundings and plants at every corner, you'd find yourself struggling to even leave this place. But remember – there are more to explore outside!
Address: 152, 1 Prachathipatai Rd, Ban Phan Thom, Phra Nakhon, Bangkok 10200, Thailand
10. Get cosy in a traditional Sino-Thai neighbourhood
What better way to become one with the city's old charm, than to stay in a century-old residence?
1905 Heritage Corner promises to bring you back in time – to the year 1905, to be exact. That was when this property was built by King Chulalongkorn, more than a hundred years ago.
Charmingly situated in an officially preserved neighbourhood, this luxury guesthouse started with the dream of its two Thai-born founders – to preserve remaining buildings together with their original communities.
Four years later, what looks like an old shophouse from outside is transformed into a magnetic delight of colonial-meets-modern aesthetic.
Its wood elements retain a haunting colonial mystique, while the clean decor leaves the rooms with a brush of extravagance.
Wake up your senses by visiting one of the oldest morning fresh markets in Old Bangkok. Catch the locals as they go about their morning hustle and experience the liveliness of Trok Mor Market.
So, what are you waiting for? If what you're looking for is an accommodation option that offers an eclectic mix of tradition and modernity, located right in the heart of a traditional neighbourhood –
Address: 68 Phraeng Phuthon Rd, Khwaeng San Chao Pho Sua, Khet Phra Nakhon, Krung Thep Maha Nakhon 10200, Thailand
So there you go, our guide to Bangkok's Old Town! Leave us a comment or two if you have any tips to explore this amazing area!