Thailand, for most travellers and backpackers, is the number one destination of choice.
After all, it is the international hub for backpackers, and opens the door to a world of opportunities; with the rest of Southeast Asia easily and cheaply accessible by plane, train, ferry and bus – there's no better place to start your new adventure.
There are a few things worth knowing which will make your stay more enjoyable, fun and could even save you some money! I've put together a list of the top 20 things that you should know before heading to the Land of Smiles.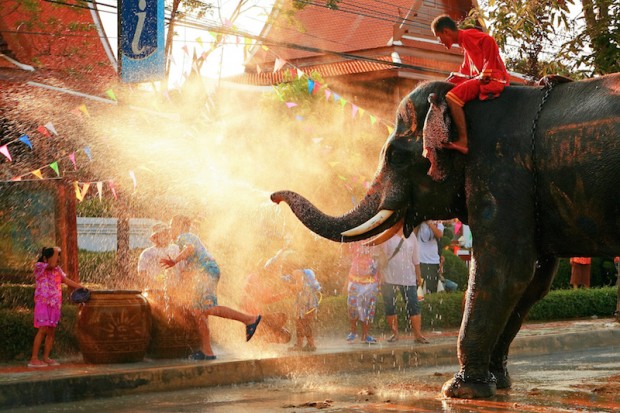 1. Never take the first price
Negotiating prices is a part of daily life here in Thailand, especially if you're not from around here. Most street/market sellers and even shops owners will give you a higher price when you ask how much something is.
Don't be afraid to counter their offer with a lower price, as that's what they are already expecting you to do. Sometimes you can end up knocking 90% off the original price!
2. Avoid touristy places
As with most places you visit, everything is always going to be more expensive if that place is well known to attract holidaymakers and tourists. Locals know that tourists are prepared to spend more money, thus putting the prices right up.
You will also never get an authentic view of Thailand by visiting only these places, so make it a point to stray off the beaten track! Get out of the tourist centres for cheaper prices and a more authentic feel.
Also Read: 10 Reasons You Should Go Backpacking in Thailand
3. Think like a local
When you're at home, you don't take taxis everywhere, or eat at a fancy restaurant everyday, as it costs too much – so why should you here? Stick to public transport and local food places and you'll end up with a LOT more baht in your wallet.
4. Drink like a local
While pubs/bars are cheap in Thailand, you will still find yourself paying double and sometimes triple in a bar compared to visiting your local 7-Eleven. I'm not saying that you should avoid going out completely, as the nightlife in Thailand is amazing, but how about a few beers around the pool before heading out?
5. Get a local sim card
You can pick up a local sim card at any 7-Eleven, Family Mart, market or mall for less than 100 baht. All you need is your passport and they will register it there and then for you. Data packages are incredibly affordable as well; for example, a 2GB data bundle will cost you around 300 baht. This will save you a lot of money compared to using your data allowance from your provided back home!
6. Learn the basics of the language
No one is going to expect you to speak fluently in Thai, but the locals appreciate it if you at least greet them in their language. Learning numbers are also really easy in Thai and will come in handy when negotiating prices. You will also get the best deals when using the local language.
7. Hire a motorbike
One of the best and most popular ways of getting around Thailand is on the back of a motorbike. You can hire one for as little as 100 baht a day in some places – even cheaper if you are hiring for a while. Gas is so cheap out here and you will save money in the long run by doing this.
Be sure to have an International or Thai drivers licence though, as it's illegal to ride without one. Also, wear a helmet at all times.
8. 
Eat street food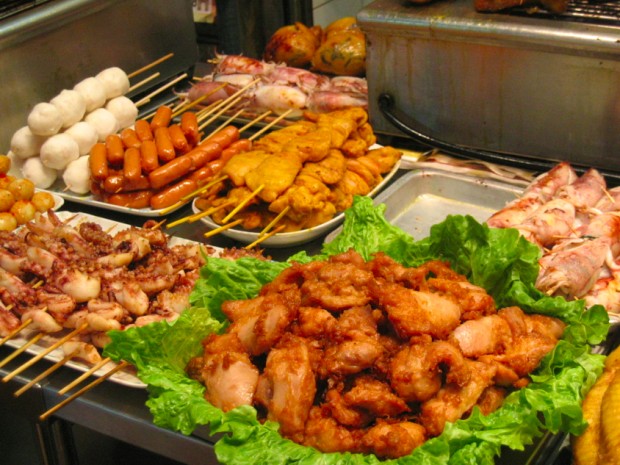 As unattractive as it sounds, eating street food is a way of life here, and an absolute must if you are a backpacker! Not only is it super cheap, it's actually really good! You will find a variety of dishes and flavours, all from as low as 10 baht a dish!
Also Read: 12 Delicious Foods that Everybody Should Try When in Thailand
9. Be prepared to pay more than the locals
Thailand is well known for its dual-tier pricing. As unfair as it is, try not to be offended when you are blatantly charged more than a local. Some places even have two price lists displayed, one for locals and one for foreigners. This is especially the case when visiting National Parks – Thai people pay 20 baht entry, whereas foreigners pay 200–400 baht entry.
10. Avoid using tour operators
With so many places to see and things to do all over Thailand, it's no surprise that there are pop-up tour desks in every hostel, hotel, mall and high street. Going on adventures and extraditions is all part of travelling, but you will find it a lot cheaper when you book the experience yourself. A trip to Koh Phi Phi would cost you 1700 baht a person at a tour desk – this includes bus, ferry and a hotel for one night. If you do a tiny bit of research (ask locals, use Google, etc.) you can pick up the same deal for less than 600 baht.
11. Visit temples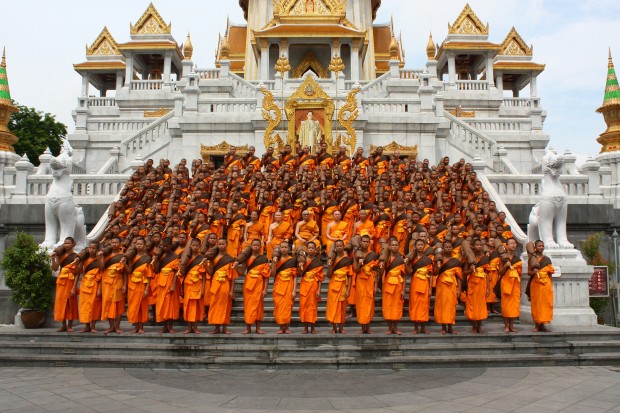 Buddhism is a big part of the Thai culture, which is why you'll come across hundreds of beautiful temples all around the country. Most are free to visit, however, there are a few – especially in Bangkok – that have a small entrance fee (around 100 baht per person). Make sure you dress appropriately and remain respectful at all times.
12. Don't disrespect the King
One of the worst things you can do here is talk bad of the Royal family, and especially the King! You will get arrested, if not worse, for bad-mouthing the King in public. I once heard of a tourist getting a beating from a few locals after he dropped a 10 baht coin and stamped on it to stop it rolling into a drain, as it has the King's head on the back of the coin!
13. Visit a ladyboy show
Ladyboys are a huge part of Thai life, as there is a big acceptance of three genders here. Ladyboys put on a hell of a show, and will give you an experience you won't forget. Shows are available all around the country, with the biggest ones being in Bangkok.
Be warned though, if you sit near the front, you will be a target of comical abuse, and will more than likely be dragged up on stage. I can guarantee your sides will hurt from laughing so much!
14. Never book more than one night's accommodation
I've lost count of the number of times I have booked (and paid) for a week's stay at a hostel or hotel, only for my plans to change last minute. Part of backpacking is having the freedom to be able to change your plans completely without worry. If you book accommodation for several nights and decide to leave after one, chances are you won't get your money back. You can always book for one night, and extend your stay once you are there.
15. Visit beaches and viewpoints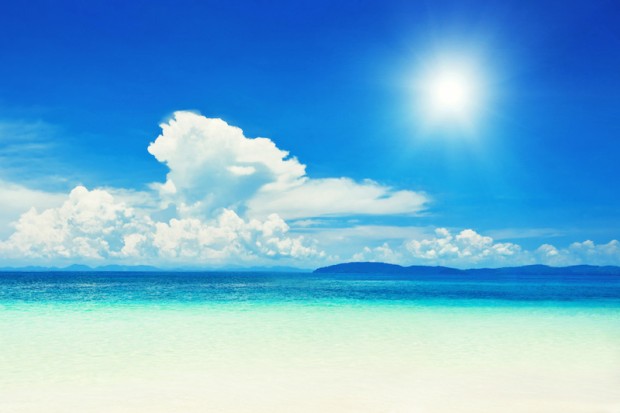 Thailand is known for its white sandy beaches and paradise islands. There are also hundreds of viewpoints dotted around the coasts up and down the country. Best of all, these places are free to visit, and make for the perfect spot to have a picnic and whilst enjoying the beautiful views. Just don't forget to take a camera
16. Don't overstay your visa
Whether you arrive on a 30 day or 90 day tourist visa, one of the worst things to do is overstay. Not only will you be fined 500 baht for each day of overstay, you also risk imprisonment and even worse – being banned from entering the country again!
Visa runs are really simple, and involve crossing the border to a different country, staying there for 24 hours, and then re-entering Thailand. You can only get away with a couple of back to back visa runs though, so don't plan your trip around them!
17. Don't argue with locals
Thai people strongly believe in 'face' which is basically their 'reputation' or 'street cred'. Losing face is very bad for a Thai person, so try and avoid any conflict or arguments with locals, as they will only put up with it for a certain amount of time, once you cross the line – you will know about it. This being said, there should be no reason to get into any arguments with locals, as they are mostly all very friendly and helpful.
18. Don't use the word 'buffalo'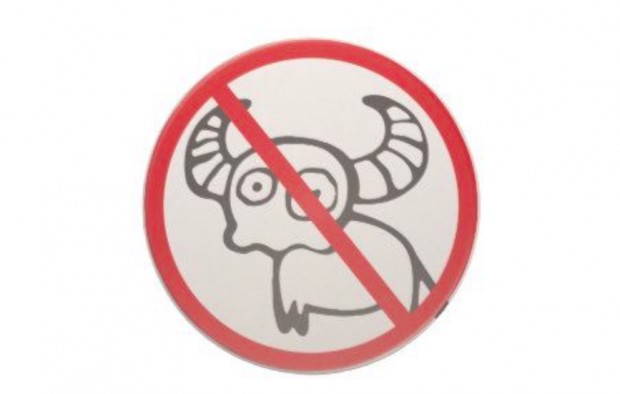 Bit of a strange one, I know – but calling somebody a buffalo in Thailand is super offensive! It basically means that they are incredibly stupid and moronic. Just avoid using the word at all, as you will have everyone looking at you if you say it. You will even see signs – especially in taxis and restaurants – that show a picture of a buffalo with a red circle and line through it – a bit like the 'no smoking' signs.
19. Get used to the word 'farang"
It took me a while to get used to when first arriving in Thailand – I kept hearing this word 'farang' when locals spoke about me, or even to me. It basically means 'foreigner'.
At first I felt quite offended that they were blatantly calling me a foreigner in front of my face, but after a while, I realised that that is just what we are! They mean no offence when using the word – Thai people are just very literal.
They also use the phrase 'dam farang' when describing black people – which means 'black foreigner'. Try not to be offended as you'll be hearing this A LOT!
20. At 6pm, stop what you are doing
Another one that took me a while to get used to – The King's Anthem is played across every radio and television station across the country at 6pm every night. You'll be walking around a market minding your own business, when all of a sudden everyone will just stop and stand still, while the anthem blares out the speakers. When it's finished they will just carry about their business.
Also Read: 12 Crazy Things I Can't Believe I Did in Thailand
It doesn't happen everywhere though – tourist places tend not to take part. It also plays before every show/movie/play in theatres and cinemas, so make sure you stand up and stay quiet whilst it plays!