Singburi is a fairly small province in Central Thailand. Nicknamed Thailand's Spiritual Heartland, there's plenty to see and do if you swing by this lesser-visited province. From temples and historic sites to museums and places of natural interest, here are some of the province's highlights:
1. Wat Pikunthong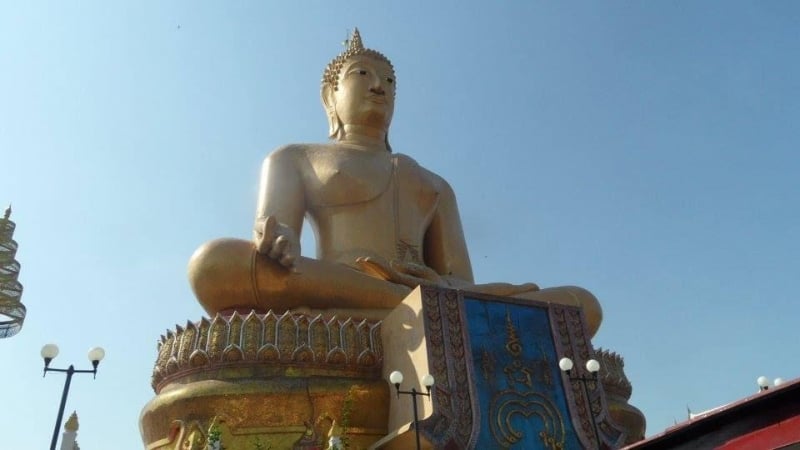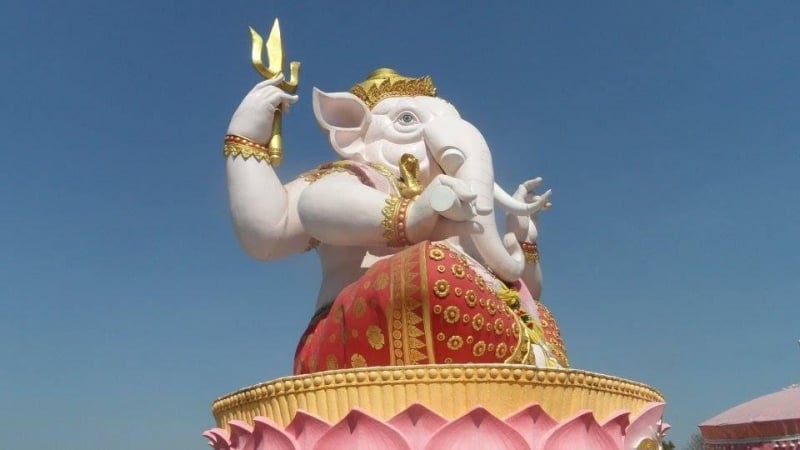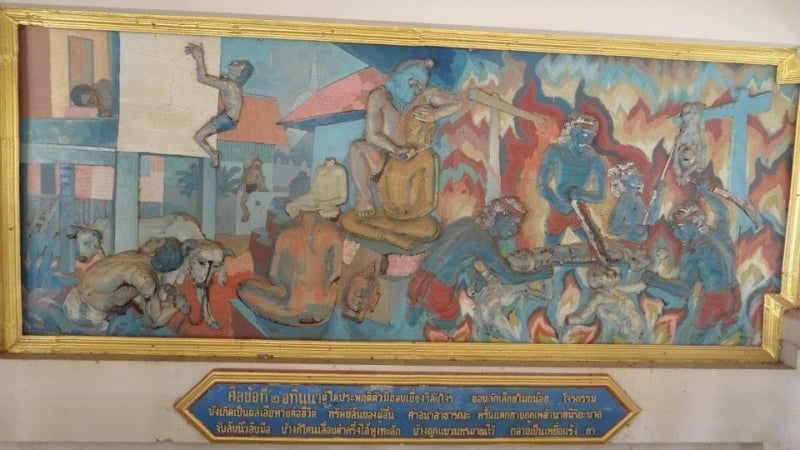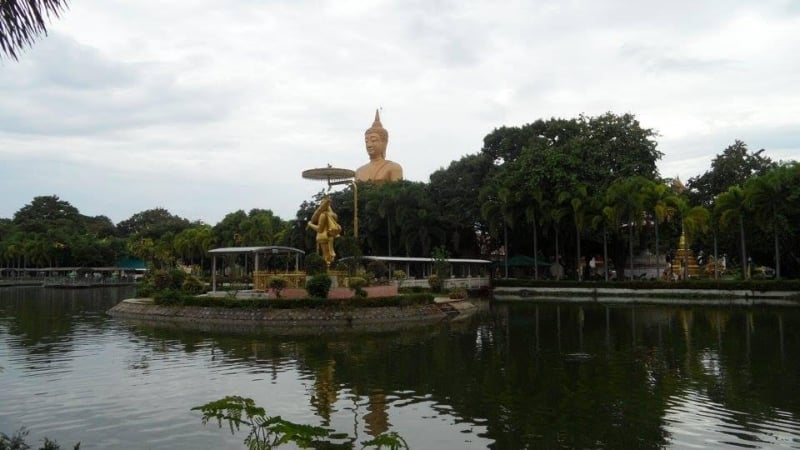 Wat Pikunthong boasts a large golden Buddha statue that can be seen from far and wide across the surrounding rice fields. You can climb up to the base of the statue to admire the rural views too. Below the statue, in an open-sided pavilion, are paintings that depict Buddhist heaven and hell. The main courtyard is surrounded by Buddha statues, while whimsical and colourful statues are dotted across the grassy areas. There's a large fish pond with a fountain in front of the temple and you can buy bags of food to feed the large fish. A shrine to Ganesha and a golden Happy Buddha statue are other highlights.
2. Wat Phra Non Jaksi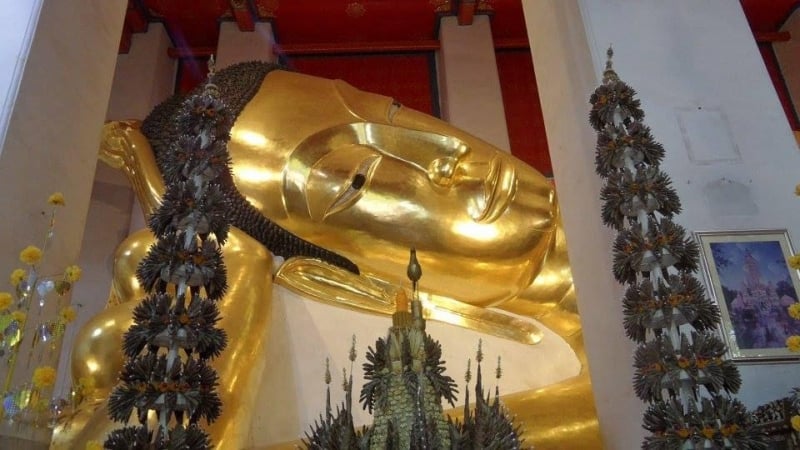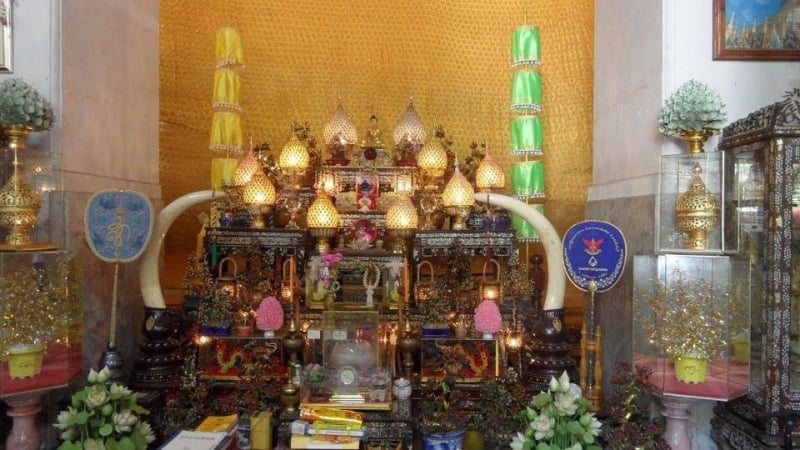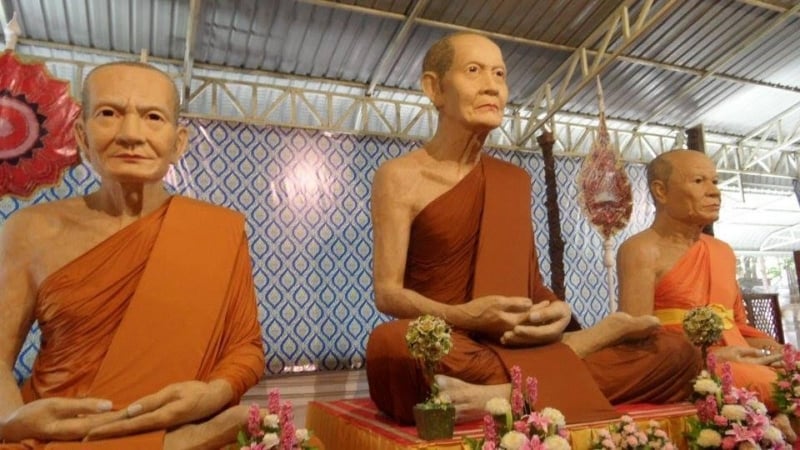 A royal temple, within the third class, Wat Phra Non Jaksi is often busy with worshippers. Home to ancient statues, it is perhaps most famous for its large reclining Buddha statue in an ornate hall. There are various religious statues and shrines within the hall too, as well as a collection of antiques. Large statues of famous monks sit outside the main doorway, and there are large gongs, bells, and plants throughout the grounds. On the weekends, local buffaloes are brought to an enclosure outside of the temple; you can buy food to get up close and personal with the important agricultural beasts. A small tourist train also takes people around the surrounding areas.
3. Bang Rachan Heroes Memorial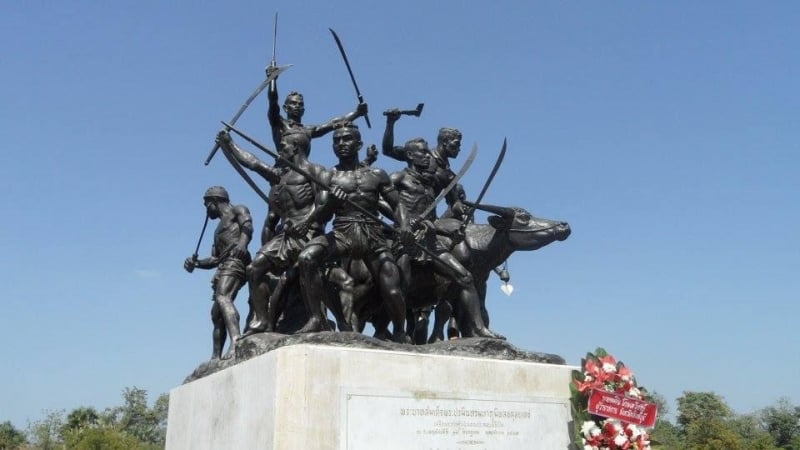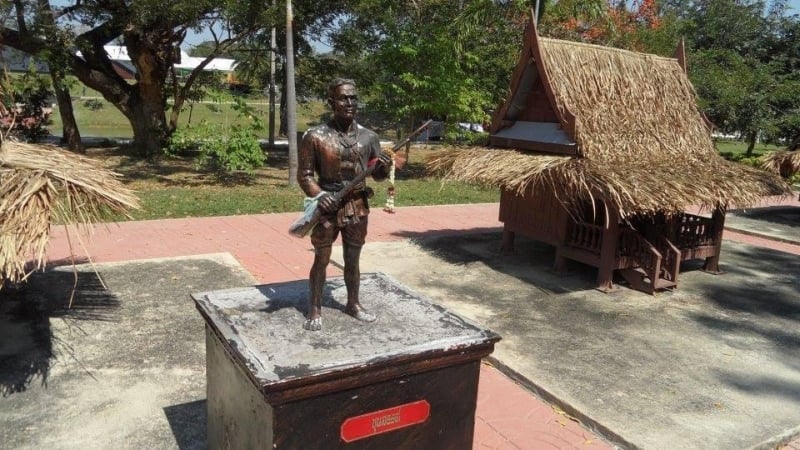 Back in the times when ancient Siam was at war with Burma, a small Singburi village really made its mark on history. Bang Rachan knew it was facing an imminent attack by Burmese invaders and requested help from the capital of Ayutthaya. Help didn't arrive and the villagers, led by a group of fearless and determined men, did their best to fortify their village and defend their homes. They were ultimately defeated, but it took several attempts for the Burmese soldiers, who had more advanced weapons and more manpower, to capture the defiant and brave village. A monument honours the leaders of Bang Rachan, and there are shrines dedicated to each hero. An onsite museum provides information about the area's history and has a collection of ancient artefacts.
4. Wat Pho Kao Ton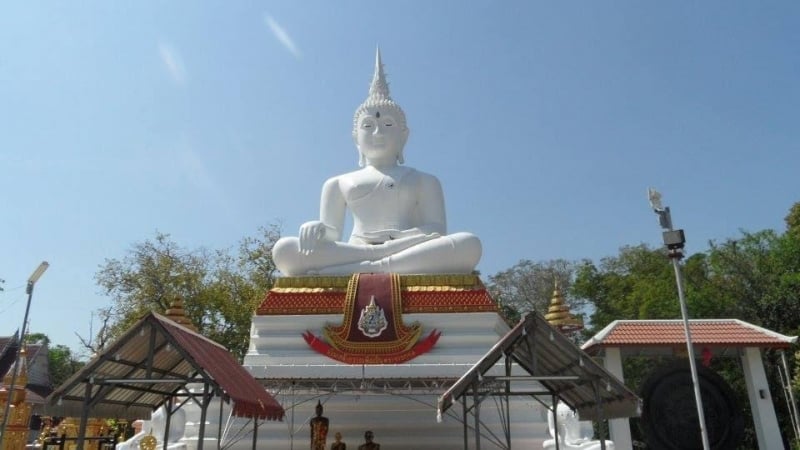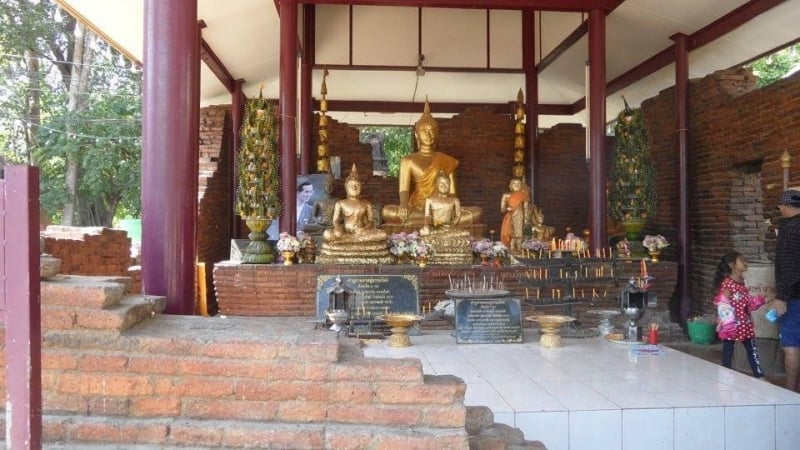 Existing from ancient times, Wat Pho Kao Ton was the local temple of Bang Rachan. Located close to the memorial park, it features a large white statue of a seated Buddha. It is said that the Bang Rachan Heroes sought mystical and divine assistance from the monks here to help protect the village. There are ancient ruins and an ancient well, and the grounds have a number of redwood trees, which are thought to be sacred by locals.
5. Wat Phra Prang Muni
Featuring striking spiritual artwork and many religious statues and shrines, Wat Phra Prang Muni is a working temple with a long history. A large corn pagoda sits atop the main temple building.
6. Mae Nam Noi Kiln Site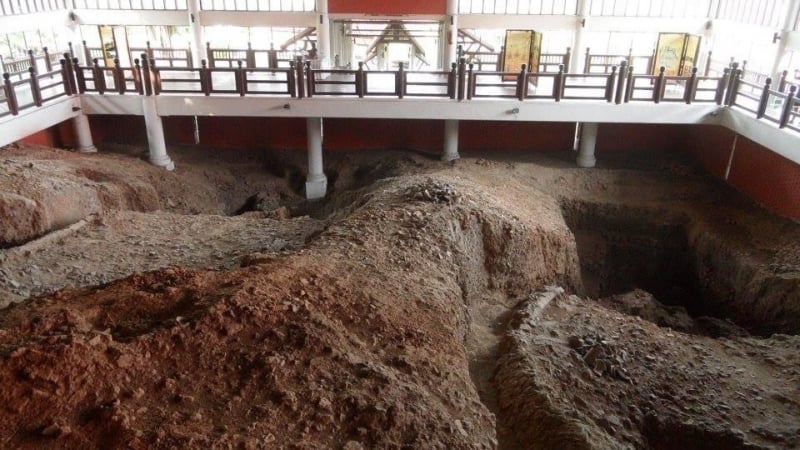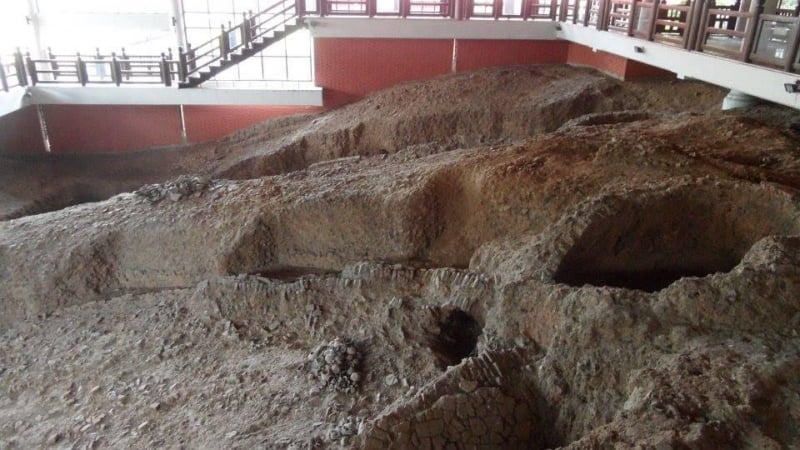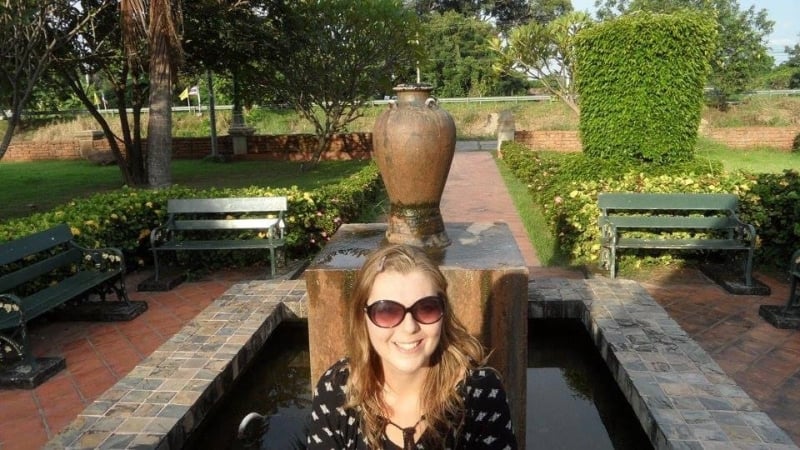 In the past, Singburi was one of the main pottery-production areas in Siam. Remains of Singburi-made pottery have been discovered in faraway destinations. Hundreds of kilns once operated along the banks of the Mae Nam Noi River, with the rich clay and pure waters thought to be just right for making beautiful and sturdy ceramics. Today, visitors can see the remains of several ancient kilns, including one that is especially well preserved and that has been covered for preservation. A walkway runs around the top of the large kiln, letting visitors peer down into the ruins. There's a reconstructed kiln too, helping you to imagine what the area would have looked like in times gone by, as well as a small museum.
7. Wat Phra Prang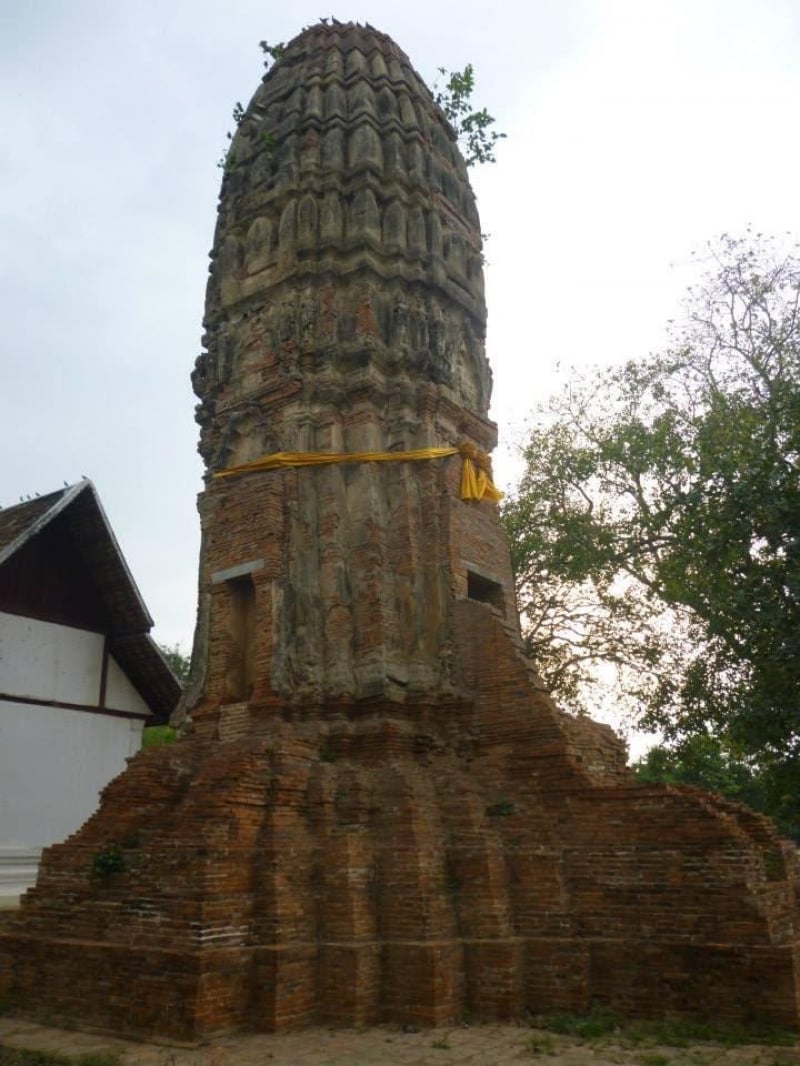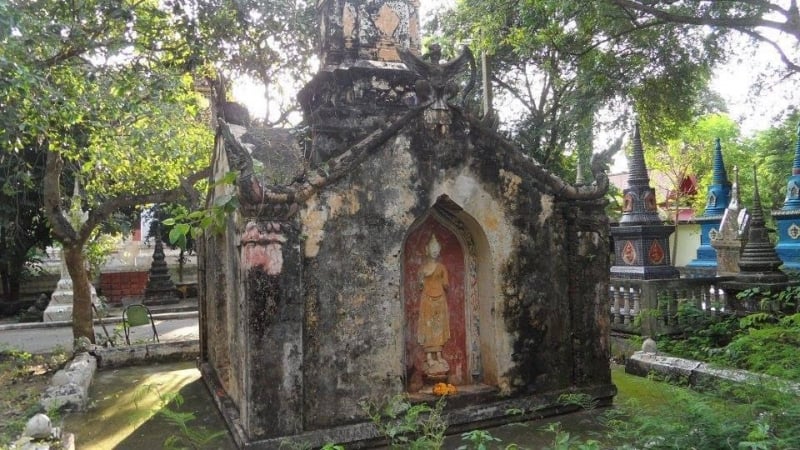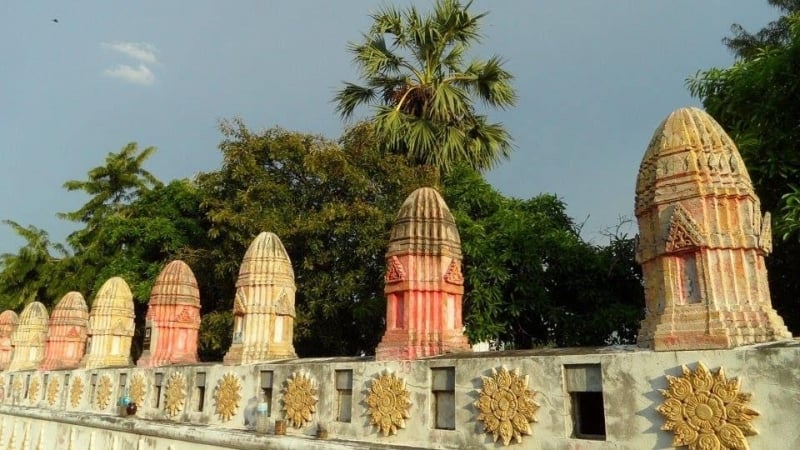 Close to the Mea Nam Noi Kilns, Wat Phra Prang is one of Singburi's oldest temples. The corn-shaped pagoda features splendid Khmer-style designs and it dates back to the times of the mighty Ayutthaya Kingdom. The main temple building, which is newer than the ruins, has corn-shaped pagodas sitting proudly on its walls.
8. Inburi National Museum
A great place for history lovers, Inburi National Museum has a collection of old artefacts, antiques, and excavated items from around Singburi Province. It helps to tell the story of Singburi's past and present, and teaches visitors more about Thai people and the local culture. The museum can be found within the grounds of Wat Bot, itself an interesting temple to visit.
9. Wat Sai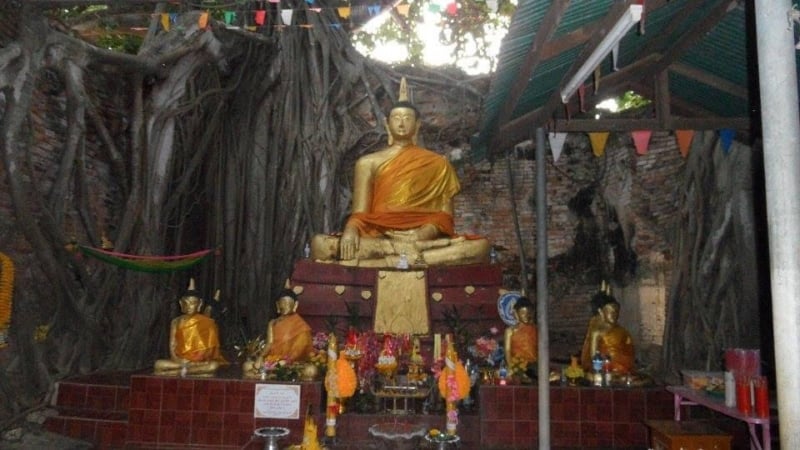 A small but interesting old temple in Inburi District, Wat Sai occupies a splendid position next to the Chao Phraya River. Tree branches and roots suffocate the brick building, cracking the walls and creeping down the inside and exterior. The roofless temple contains a large golden Buddha statue on a raised platform, along with several small statues.
10. Wat Buddha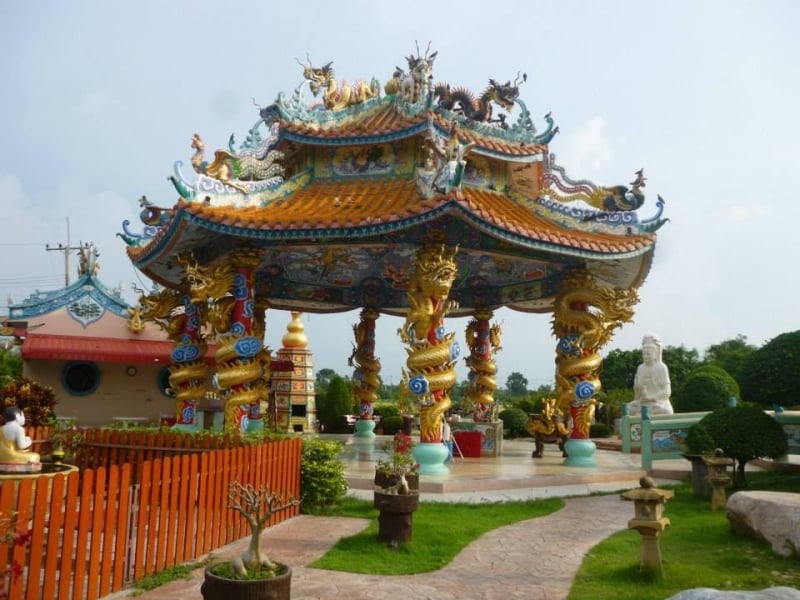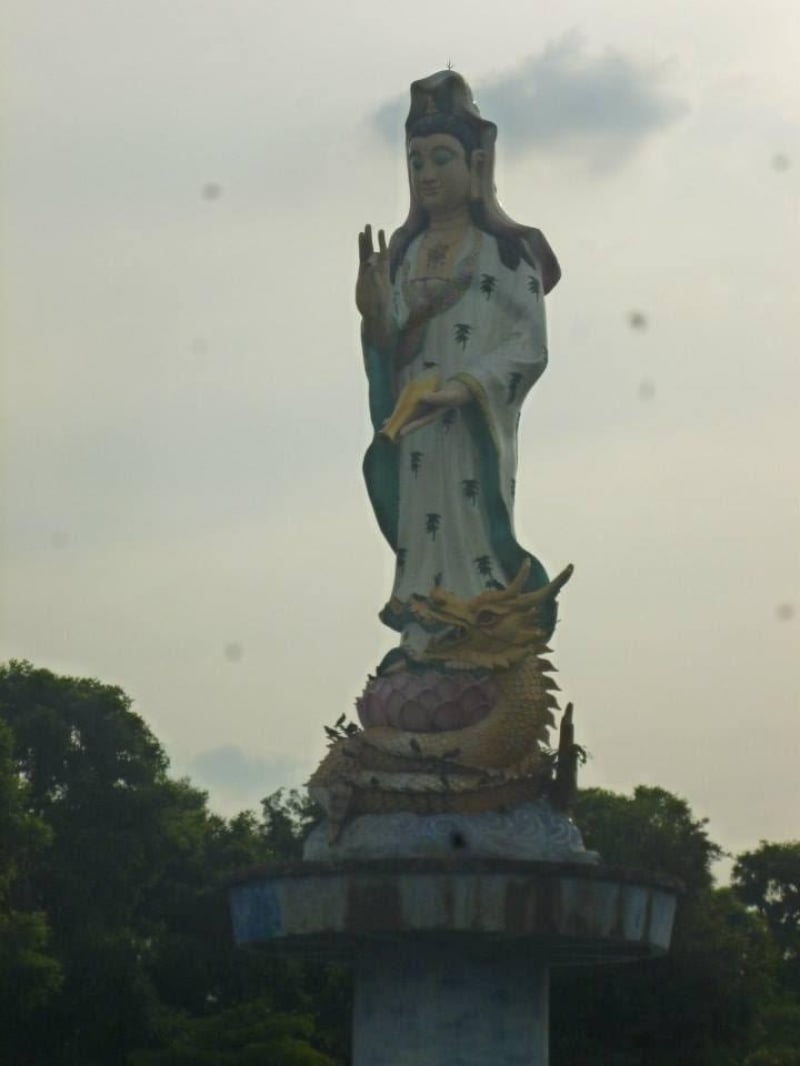 Also known as Chao Mae Kuan-Im Park, the colourful Wat Buddha honours Kuan Im. Kuan Im, known as Guan Yin in Chinese, is the Chinese Goddess of Mercy. The large statue of Kuan Im can be seen across the fields, and the grounds have an ornate pavilion with fearsome-looking dragons and scenes that show Chinese Gods and Goddesses. The temple sees relatively few visitors; be prepared for the local dogs to bark!
11. Wat Amphawan
Wat Amphawan is a famous temple with people who practice insight meditation; the abbot (head monk) is celebrated for his meditation teachings, and many people come here to practice their technique and enjoy peaceful moments. Founded by Chinese merchants, the temple dates back to the Ayutthaya period.
12. Wat Sawang Arom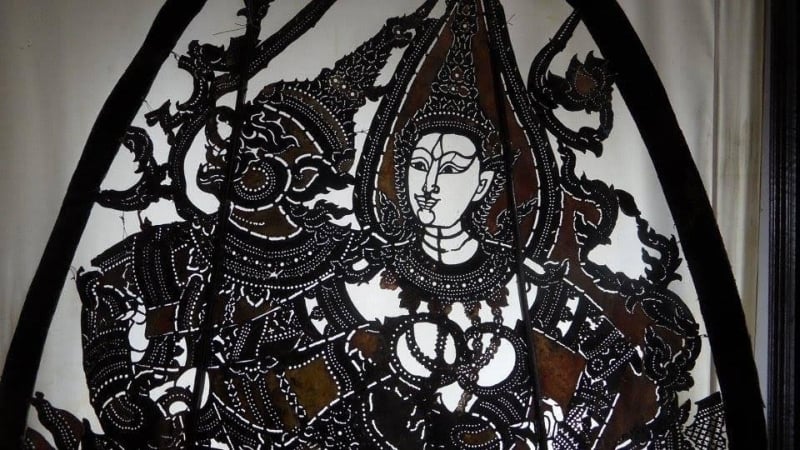 Wat Sawang Arom is a working temple close to Singburi town. The grounds have several interesting statues and shrines, including a large statue of the Happy Buddha. The main reason to visit here though is for its unusual museum. Housed within a large hall, you'll find a large collection of traditional shadow puppets and masks. Many of the tough puppets show the signs of age, but as they are intricately carved from durable buffalo hide, they have withstood the years.
13. Erawan Thewalai Shrine
Located alongside the highway, the Erawan Thewalai Shrine houses a large statue of Phra Prom. Phra Prom is Thailand's interpretation of the Hindu God of Brahma. People come here to pray for good luck and leave offerings to make merit.
14. Singburi Market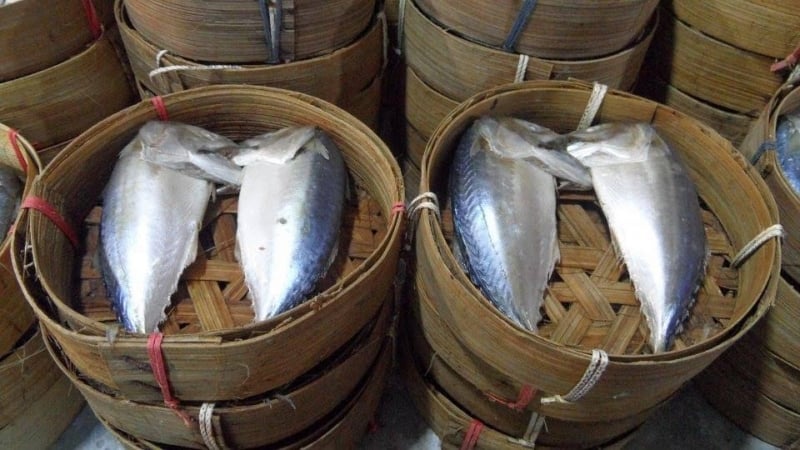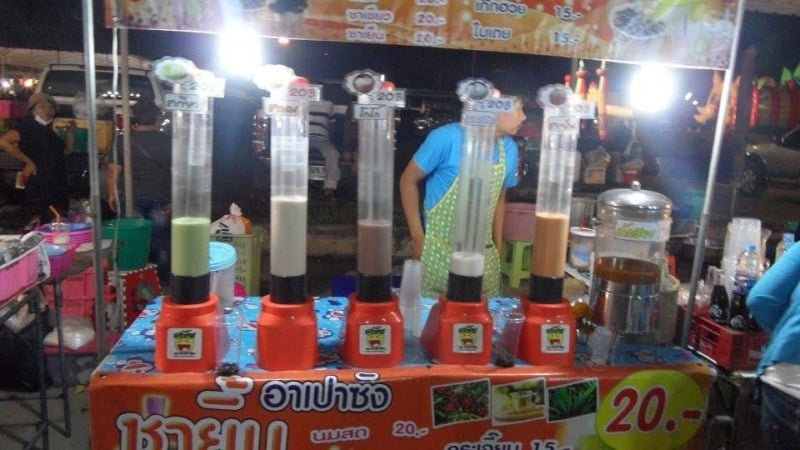 A fairly large evening market sets up each Saturday and Wednesday near to the town's symbolic fish clock. The main body of the market sells an array of Thai food and drinks along with clothes, music, household items, and more. It's more of a place for locals to shop, so don't come expecting to find a range of souvenirs or you'll be disappointed! The street in front of the market has a flea market too, where locals pitch up to sell an assortment of used goods from blankets spread on the ground and trestle tables.
Other things to do in Singburi
If you visit in October you can watch the energetic boat races, and the province holds a large fish festival in December. Try the local snakehead fish too—it's a local delicacy. With all these delightful attractions, be sure to pay a visit to Singburi when exploring Central Thailand and break away from the tourist crowds.