Located in Northern Thailand in the stunning Northern Rivers Valley, Lampang is easy to reach from Chiang Mai, Chiang Rai, and other more touristy Northern Thai cities. The area has a long history and various cultures are reflected in the architecture, food, and traditions. You'll notice Lanna, Thai, and Burmese elements as you explore. The town is pretty and easy to explore, and there are beautiful places of natural interest just a short distance from the town centre. 
Here are some of the best things to see and do in Lampang:
1. Visit Wat Si Rong Mueang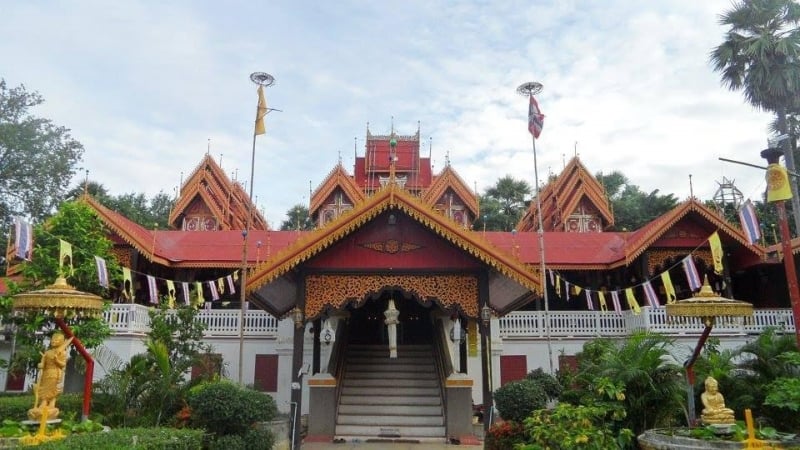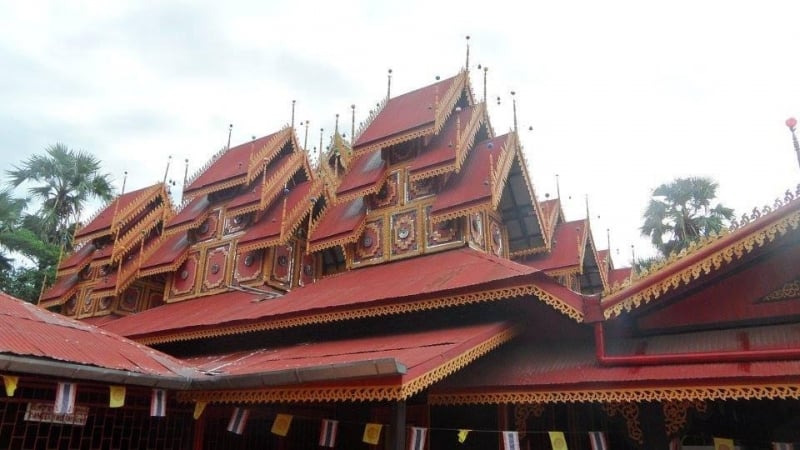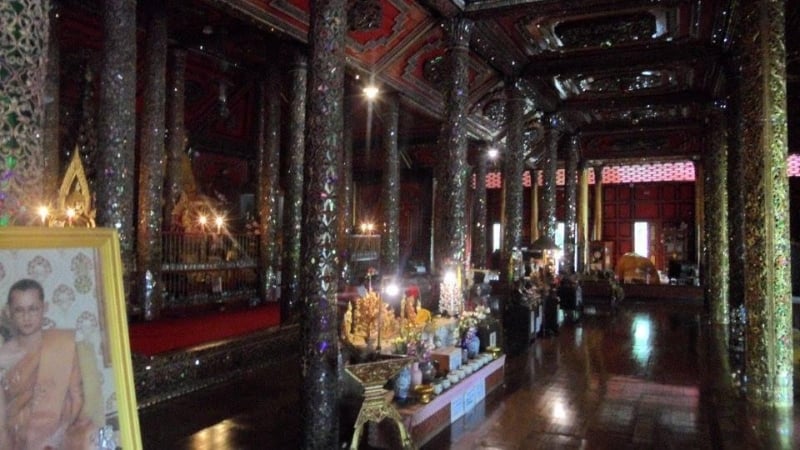 Constructed at the start of the 20th century, Wat Si Rong Mueang is one of Lampang's many beautiful temples. Featuring Burmese architectural designs, the main building is built from teak and has layered towers. Inside, there is lots of attractive carved wood inlaid with coloured glass and a large shrine with statues of the Lord Buddha. There are further statues and pagodas throughout the leafy grounds and vibrant prayer flags are strung between the trees.
2. Wander along Kad Kong Ta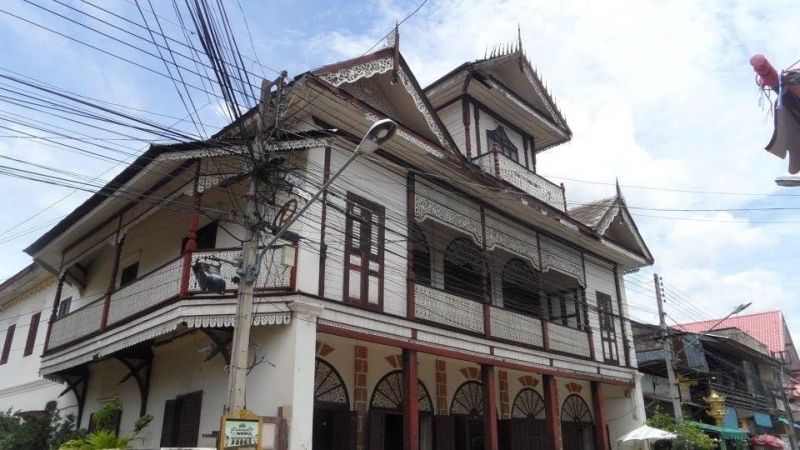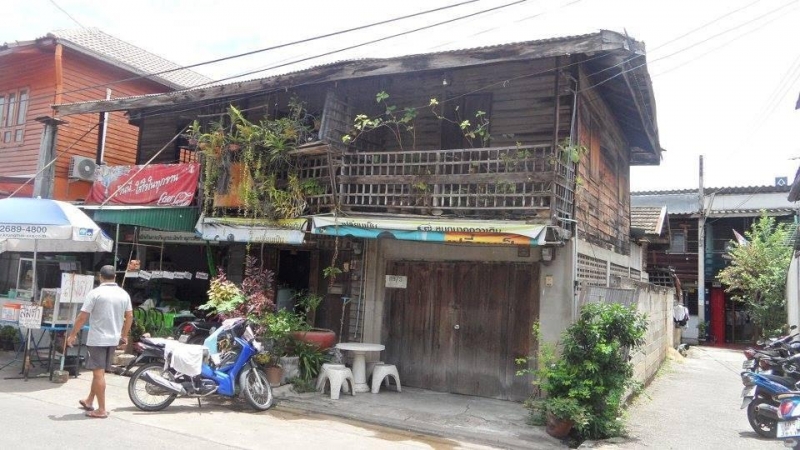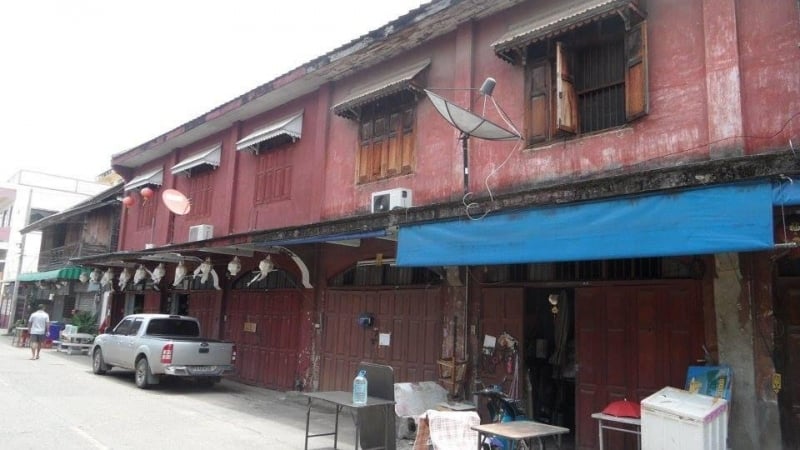 Kad Kong Ta is an attractive walking street in Lampang. Following the course of the river, the historic market street is lined with elegant old buildings. Previously at the heart of the teak trade, it was also home to wealthy Chinese merchants. There are buildings in the traditional Thai style as well as those that showcase stunning Chinese, Burmese, and European details.   
3. Cross Ratsada Pisek Bridge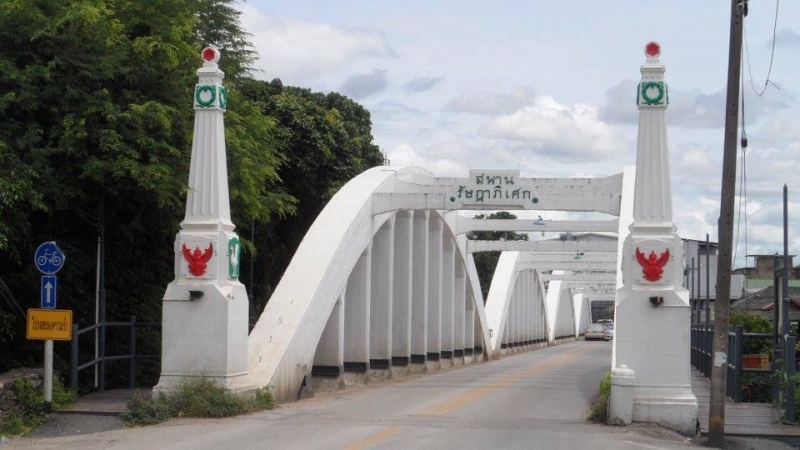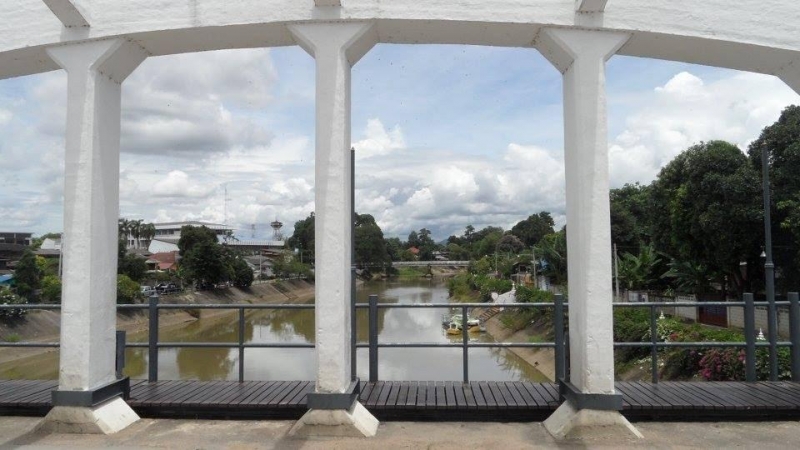 A small white bridge that spans the river, the charming Ratsada Pisek Bridge is decorated with the rooster emblem, one of Lampang's symbols. Used by both pedestrians and motorised vehicles, the bridge offers nice views along the river.See the Town Clock
As with most large Thai cities and towns, Lampang has a monumental clock. The tower sits proudly in the middle of the road displaying the time for all to see.
4. See the Town Clock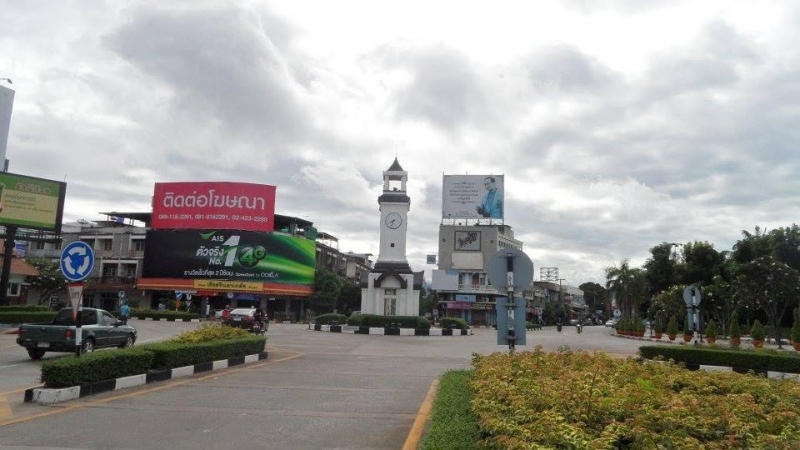 As with most large Thai cities and towns, Lampang has a monumental clock. The tower sits proudly in the middle of the road displaying the time for all to see.
5. Unwind in Ha-Yaek Hohnalika Public Park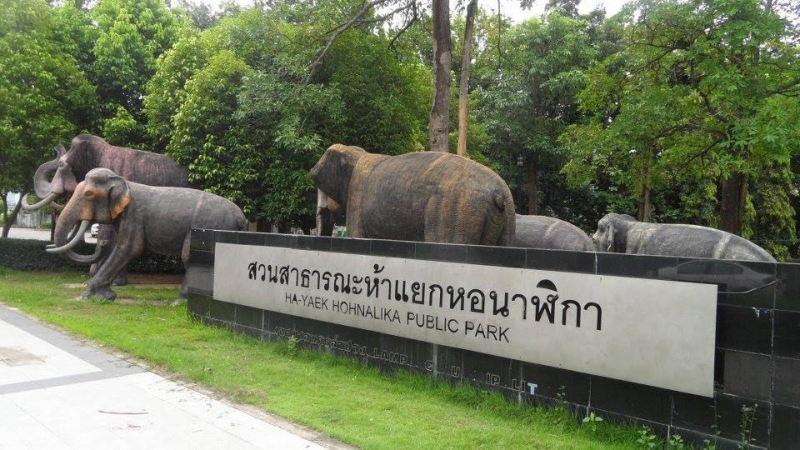 Ha-Yaek Hohnalika Public Park is a fairly large and well-maintained public space in the heart of Lampang town. Elephant statues stand at the entrance, showing the area's long connections with the nation's national animal. Within the park there are open grassy areas, trees that offer welcome shade in the heat of the day, and pretty flowers. It's a nice place to relax and for kids to run and play. The park also has indoor and outdoor sports facilities.
6. Call by the train station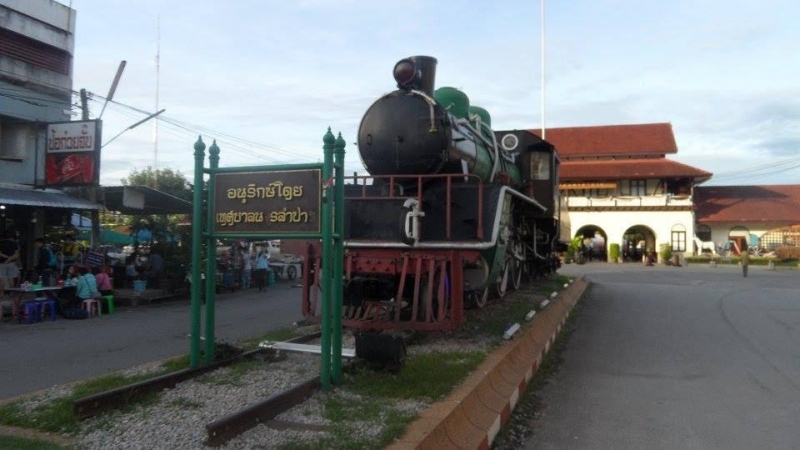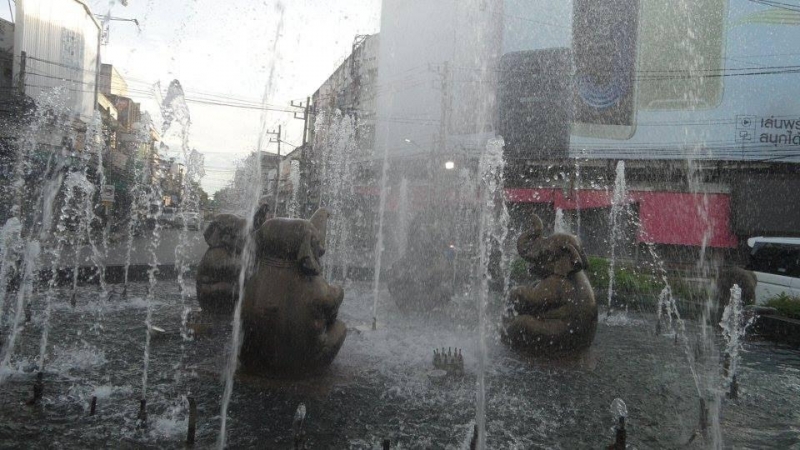 Even if you're not planning on catching a train anywhere from Lampang, the train station is still worth dropping by. Housed in a traditional building, statues showing the town's heritage, such as those of elephants and horse and carts, can be found outside and nearby. There's a cute fountain with elephant statues and there's also an old train engine in front of the station that is illuminated at nighttime.
7. Stroll along the river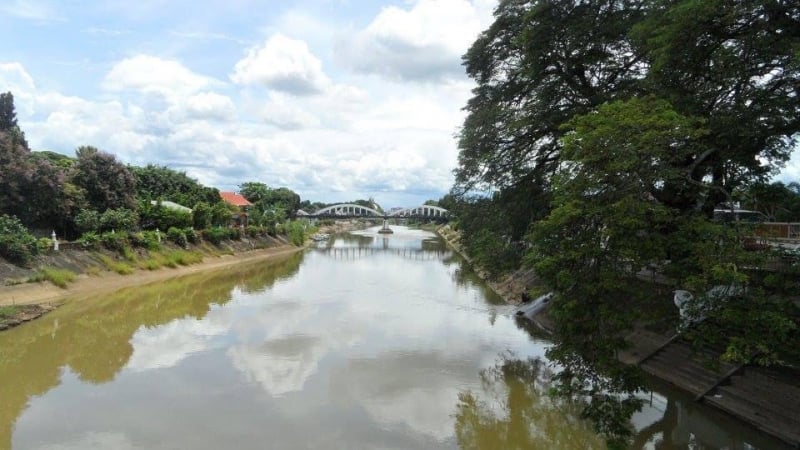 Local Lampang is one of Thailand's most delightful riverside towns, and wandering alongside the river provides many picturesque views and plenty of photo opportunities. Several bridges cross the water and there are local homes, shops, and temples dotted along the banks. You'll also find a number of quaint cafes and restaurants where you can sit and refuel while admiring pretty vistas and enjoying a sense of tranquility.
8. Discover Ban Sao Nak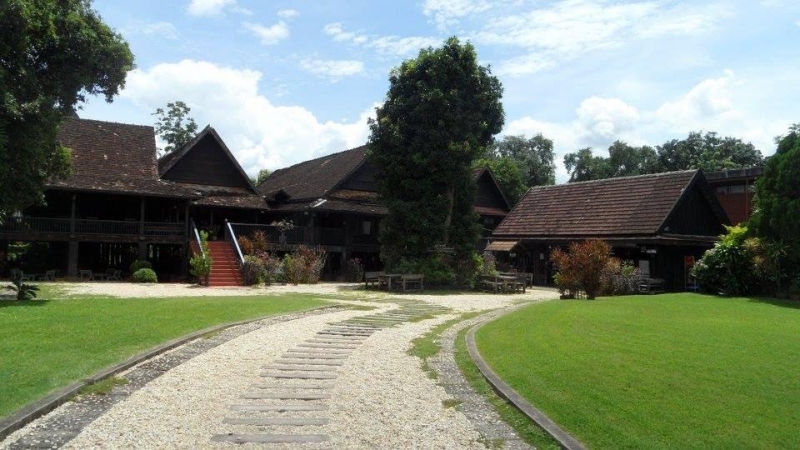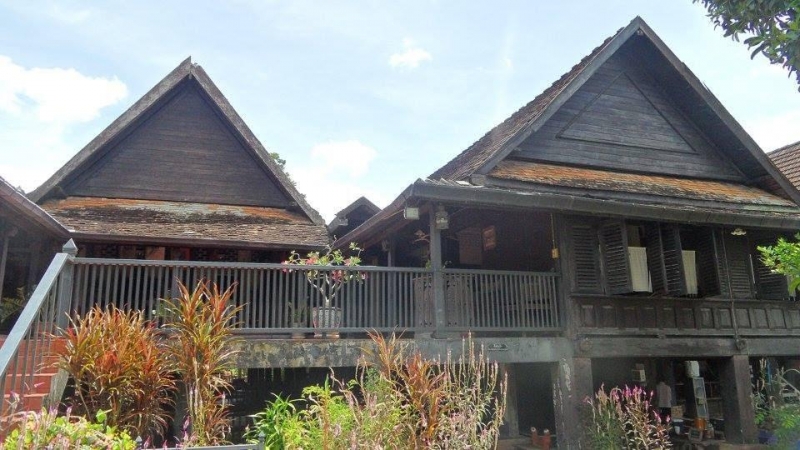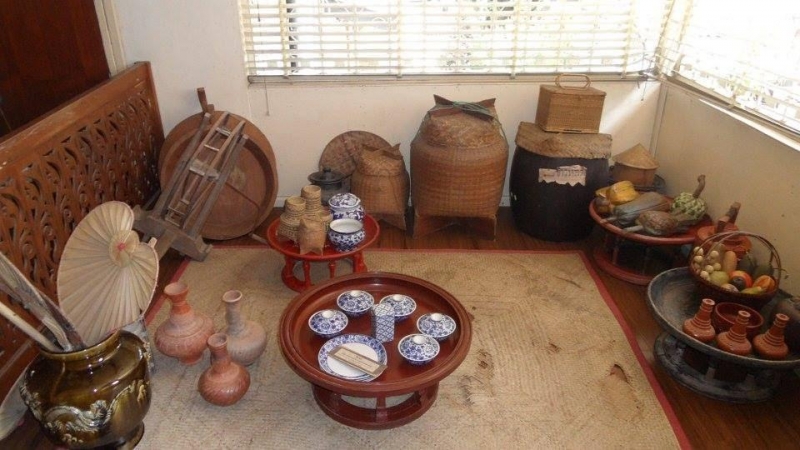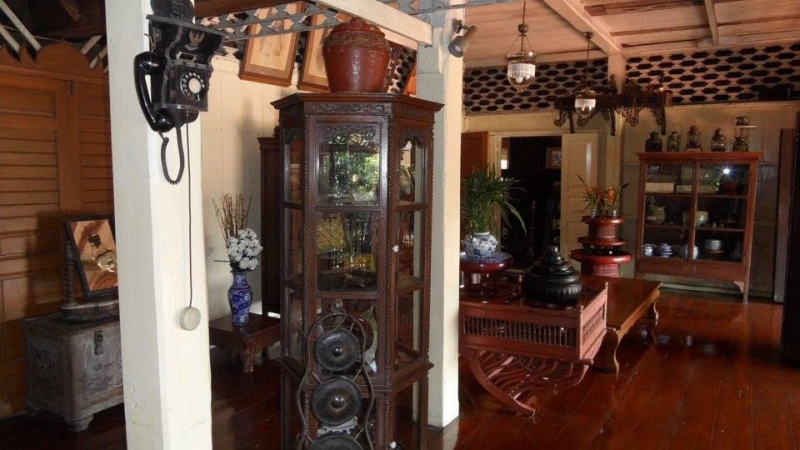 Ban Sao Nak is a top place to learn more about Lampang's past. The name translates as The House of Many Pillars; there are certainly many wooden pillars beneath the traditional-style wooden buildings! The grounds are green and pretty and the rooms are filled with interesting displays of past life and old artefacts. When you've finished enjoying the collections, enjoy a tasty tamarind drink in the cool café below. 
9. Admire Wat Chedi Sao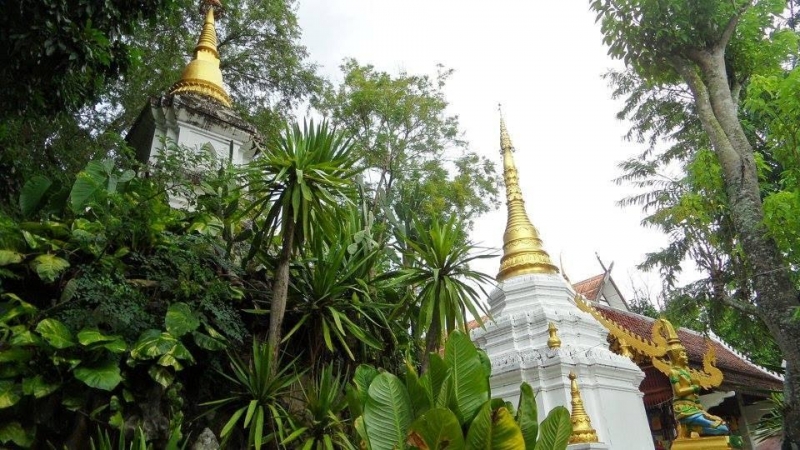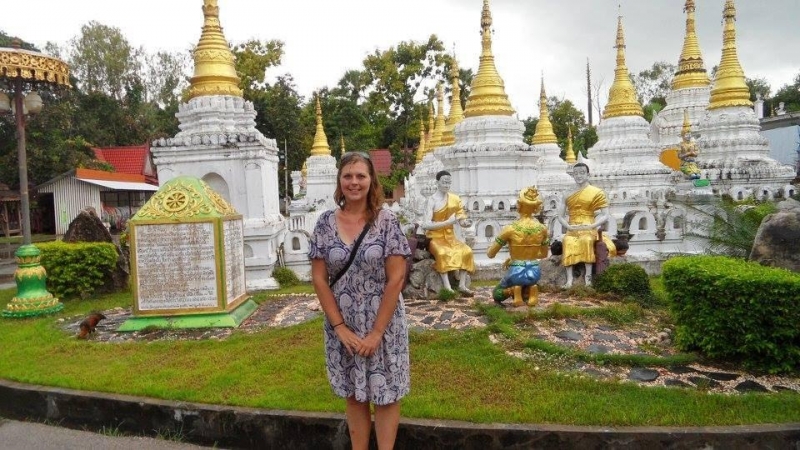 Lampang's Wat Chedi Sao has 20 white and gold chedis arranged in a uniform fashion. Locals believe that making merit at the site, which is thought to be around one thousand years old,  will bring good luck. The complex shows a mixture of Burmese and Lanna designs and there's a statue of the Lord Buddha in the Chiang-Saen style within the small temple.
10. Ride in a horse-drawn carriage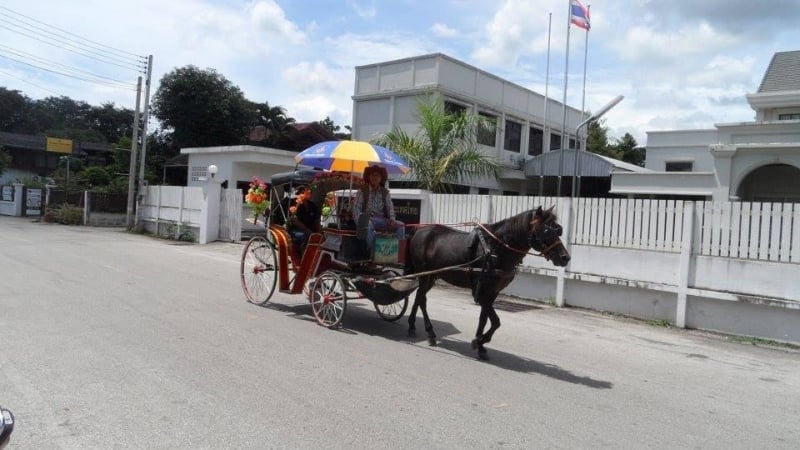 Lampang is the only place in Thailand where the traditional horse and carriage is still a major means of transportation today. Where tuk tuks, motorbikes, and other motorised vehicles have taken over elsewhere around the nation, Lampang still retains a charmingly olde-worlde vibe. You can take a ride to travel from A to B or you could charter a horse and cart for a leisurely tour around the town.
11. Snap a picture of Alfalah Mosque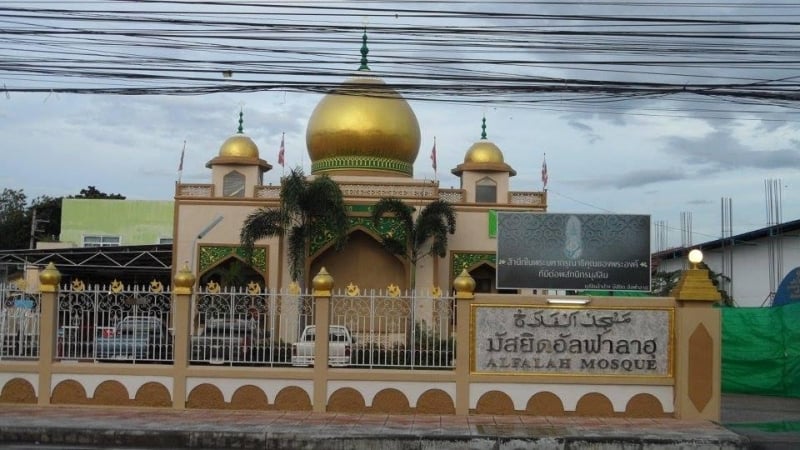 While Islam is a major religion in Thailand's south, the north has much smaller numbers of resident Muslims. Nonetheless, the local mosque is attractive and worthy of a quick photo stop. Do note that only Muslim visitors are allowed inside the mosque.
12. Feast on street food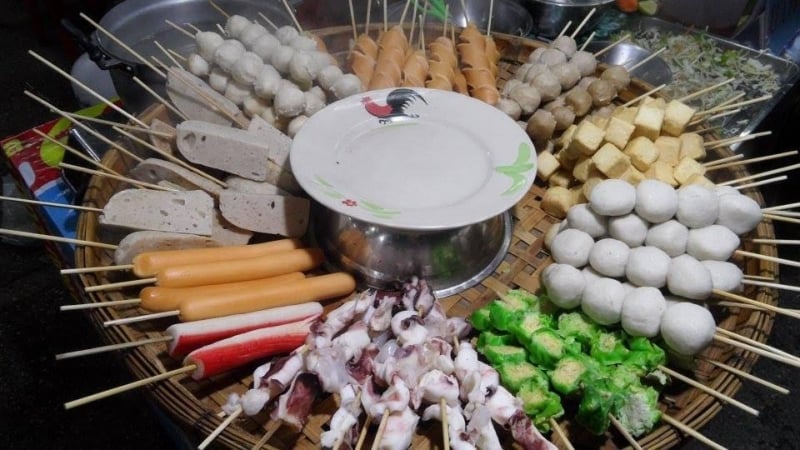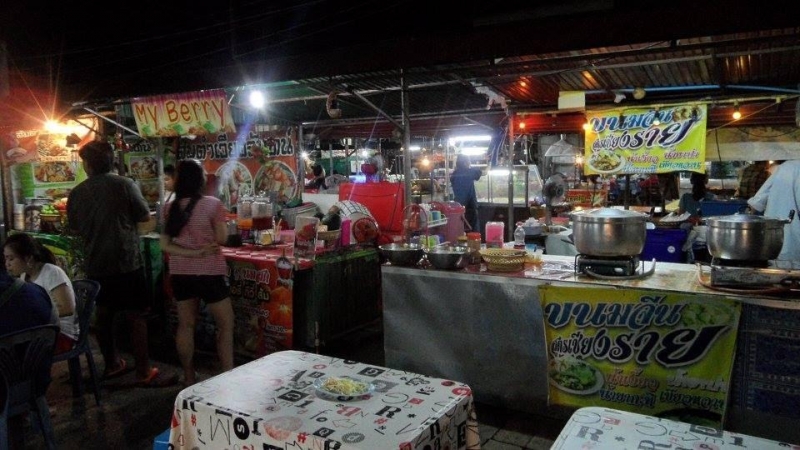 Lampang has several markets with a large array of street food; northern specialities like khao soy (noodle curry soup), kaeng hang lei (fruity and mild pork curry), and yum moo yor (spicy salad with steamed pork) are especially recommended. There's a fairly large street food market next to the train station, and you'll also find a good selection of stalls along Kad Kong Ta. On Friday evenings, Wangnua Road transforms into a large walking street with many tempting delights.   
13. Photograph the Chaeson Hot Springs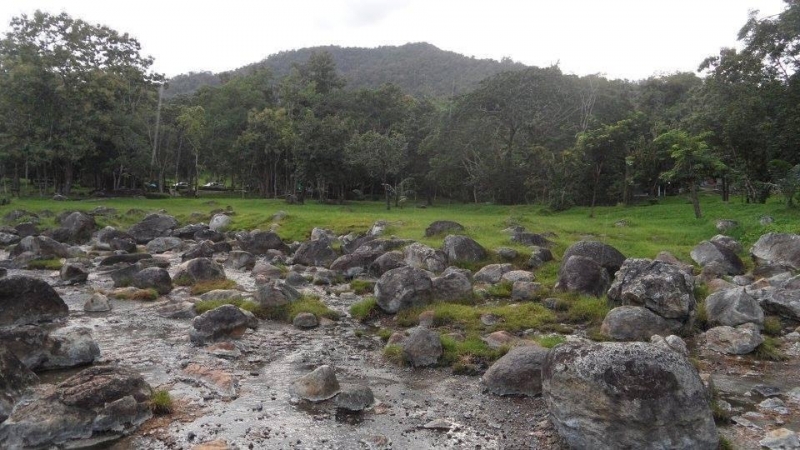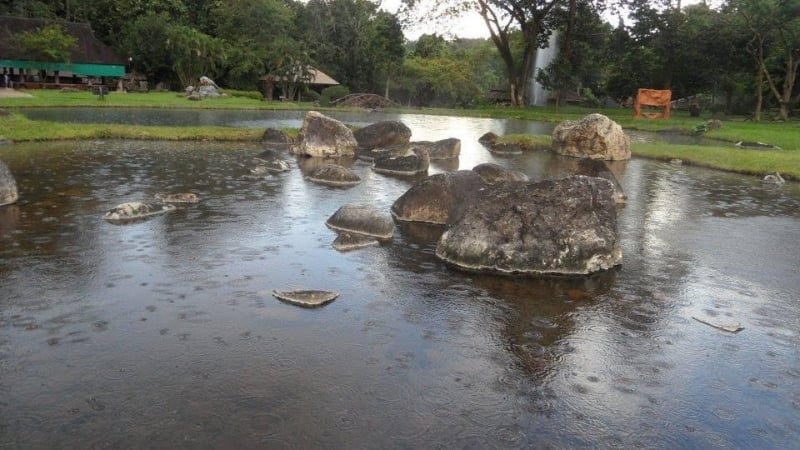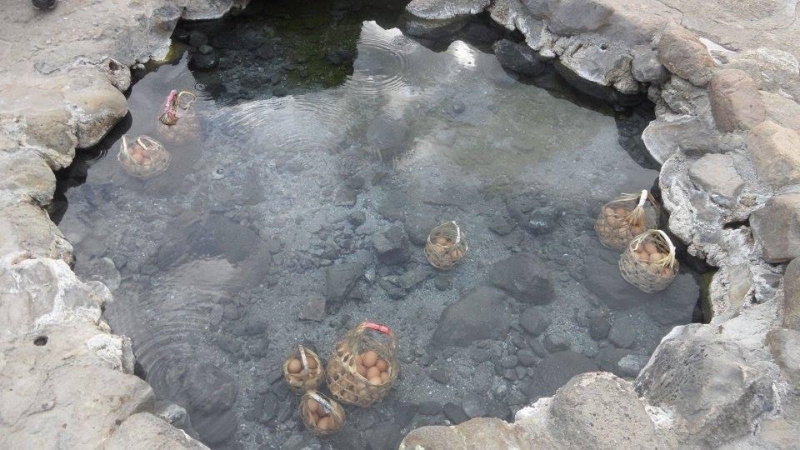 While you can't bathe al fresco at Chaeson Hot Springs, the steamy and misty landscapes make the springs worthy of a visit. People boil eggs in bubbling pools and you can hop across hot streams and feel the heat rising from the baked earth and rocks. There are clean bathhouses where you can soothe your body in warm waters too. The hot springs are in Chaeson National Park.
14. Climb Chaeson Waterfall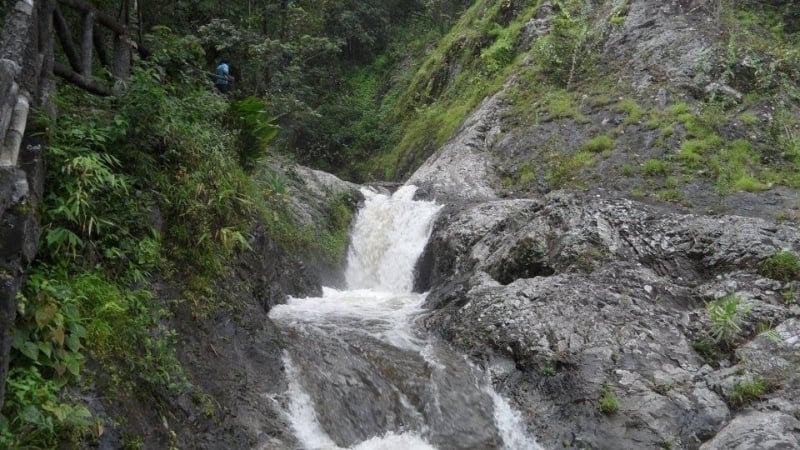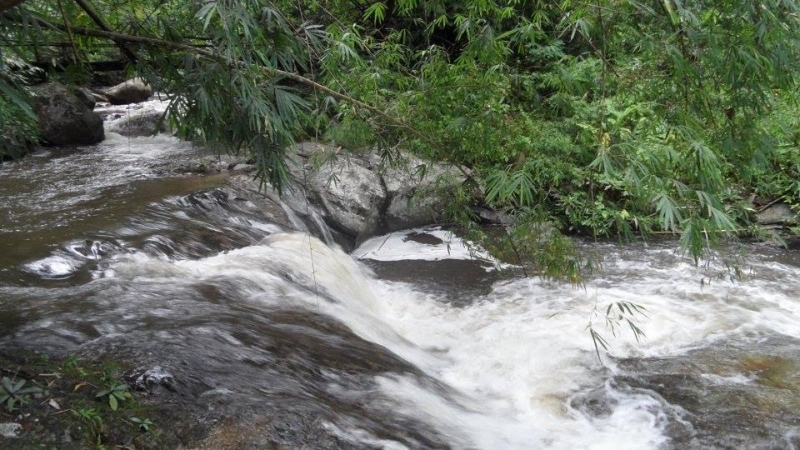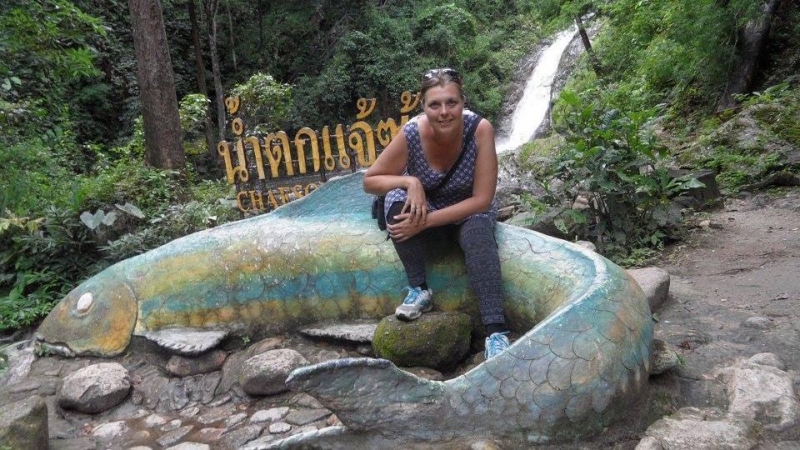 Also within Chaeson National Park, Chaeson Waterfall is a multi-level cascade with a well-maintained path and stone steps leading up the side. The waters contain many fish and you can buy food for the aquatic life.  
15. Be dazzled by Wat Chalermprakiat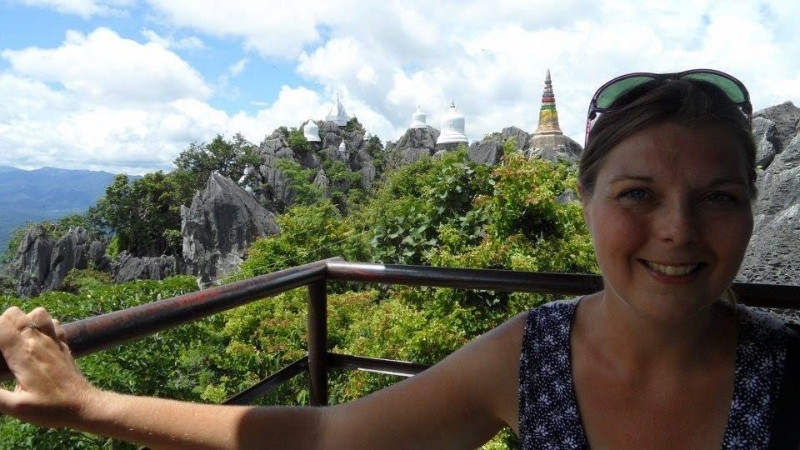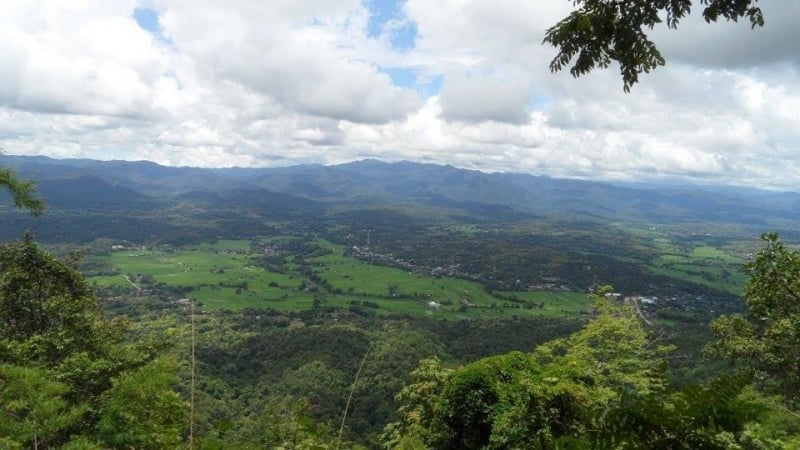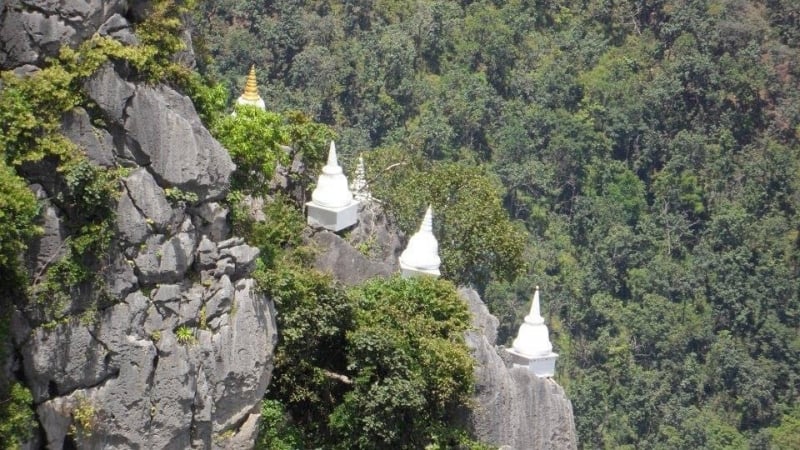 Wat Chalermprakiat is one of Lampang Province's most stunning temples. You'll need to hike a short way through forested areas and uphill to reach the main part of the temple, but the effort is more than worth it. Steps and steep paths lead some 800 metres up the mountain; take plenty of water! Many white, gold, and multi-coloured pagodas and chedis balance on the slate-gray rocks high above the blanket of greenery below and the views are incredible. The spectacular attraction was built over several years from 2004, in honour of King Rama IV's 200th anniversary.
16. Explore Wat Phra Kaeo Don Tao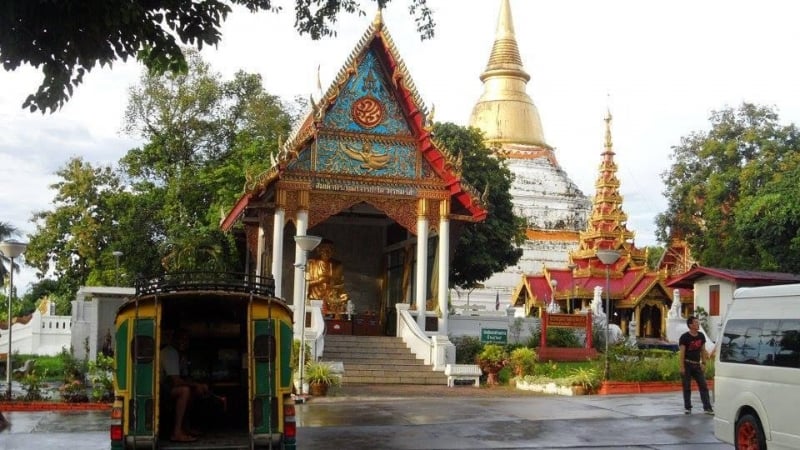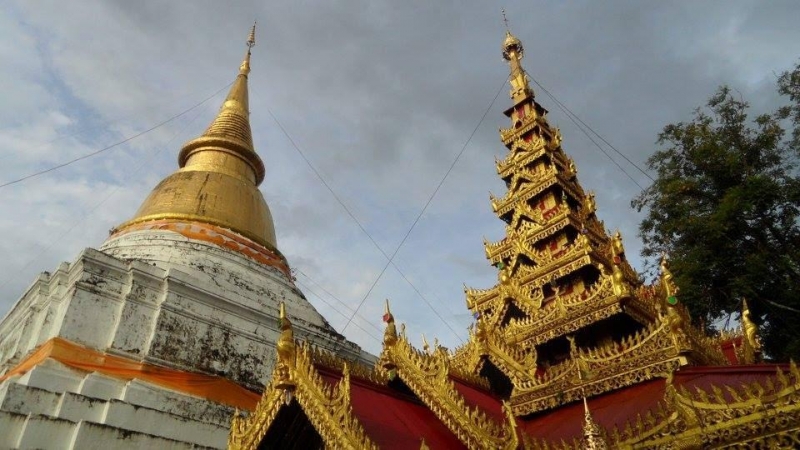 Wat Phra Kaeo Don Tao is one of Lampang's most revered Buddhist temples. Dating back to the late 1700s, the main hall is a great example of ancient Chiang Saen architecture. The walls are decorated with colourful paintings and there's a large Buddha statue inside. The temple also has a stunning 50-metre-tall white and gold chedi, an ornate Burmese-style tired pavilion with gorgeous teak wood and glass mosaics, an opulent ordination hall with striking Lanna-era designs, and other beautiful buildings and statues. Steeped in local lore, the temple once housed the famous Emerald Buddha, which can now be admired at the Grand Palace and Temple of the Emerald Buddha complex in Bangkok.   
17. Enjoy Wat Sri Chum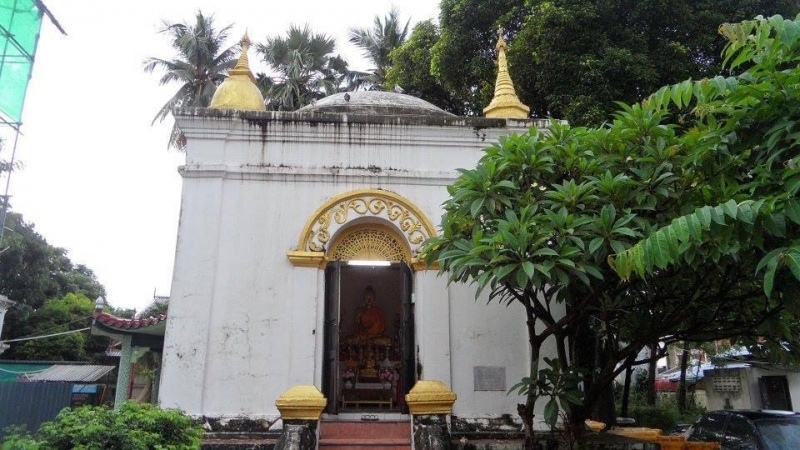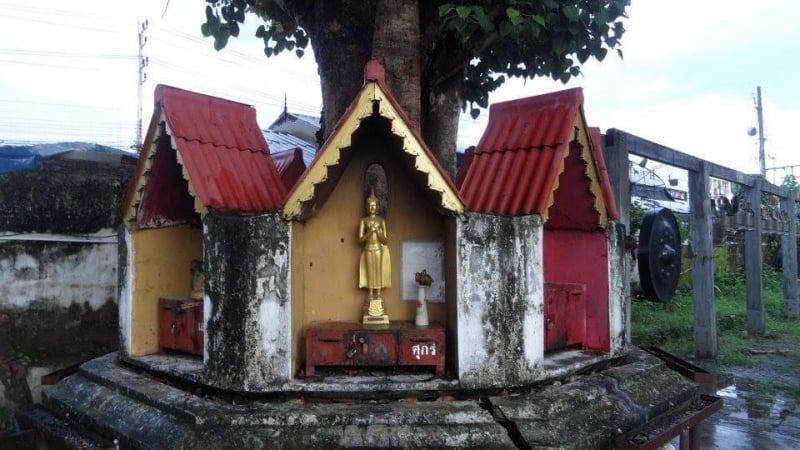 Wat Sri Chum is surrounded by revered Bodhi trees and high walls. Constructed by an affluent Burmese merchant in the late 1800s, the temple uses lots of teak wood in its designs. There are rich carvings inside the halls and many teak columns. An ornate gate stands at the entrance and there are statues of the Lord Buddha in various postures, mythical lions (as common at Burmese temples), a chedi that houses sacred relics, and other eye-catching features.
18. Marvel at Wat Pongsanuk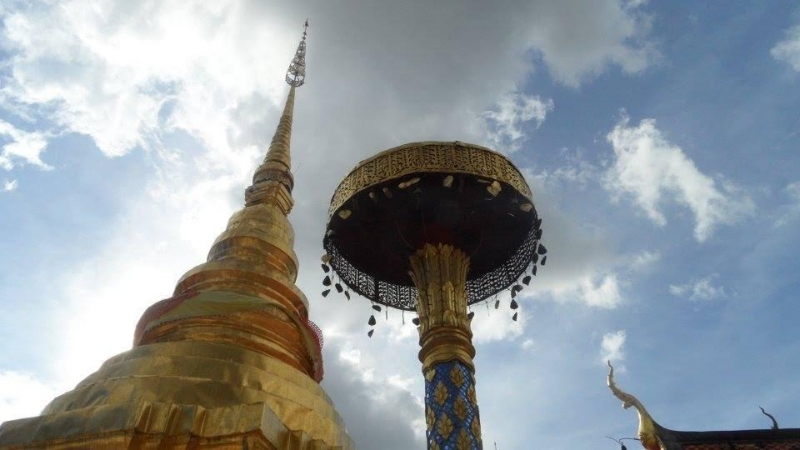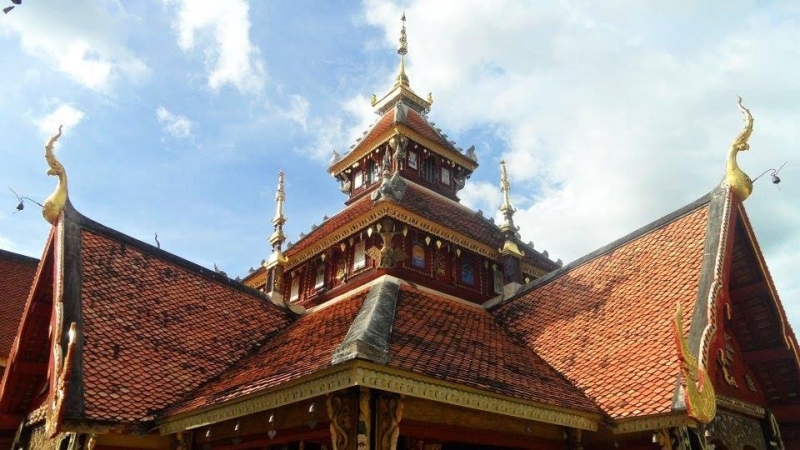 Wat Pongsanuk was also built by rich Burmese traders who made their fortunes in the teak industry. It combines traditional Lanna and Shan styles. A snaking naga statue winds down the main staircase that leads to the temple and there's a beautiful teak cross-shaped Burmese-style structure with gilded edges, colourful glass that reflects the light, an umbrella-like feature on top, and hundreds of small votives. Inside, there are wooden carvings and scenes that show mythical tales and both Buddhist and Hindu stories. An onsite museum contains many Buddha statues in various poses and sizes.   
Certainly, there are plenty of reasons to visit lovely Lampang!