Chiang Mai is a culturally and historically rich city. From ice-coated mountain tops to majestic temples, this city has an ambience of timeless elegance. It's also a great place to come face-to-face with wild animals and learn about the heritage of ancient Thai tribes. Here's 7 places you must visit in Chiang Mai to have a taste of its art and culture scene, with a tinge of thrill and danger.
1. Doi Suthep and Wat Phrathat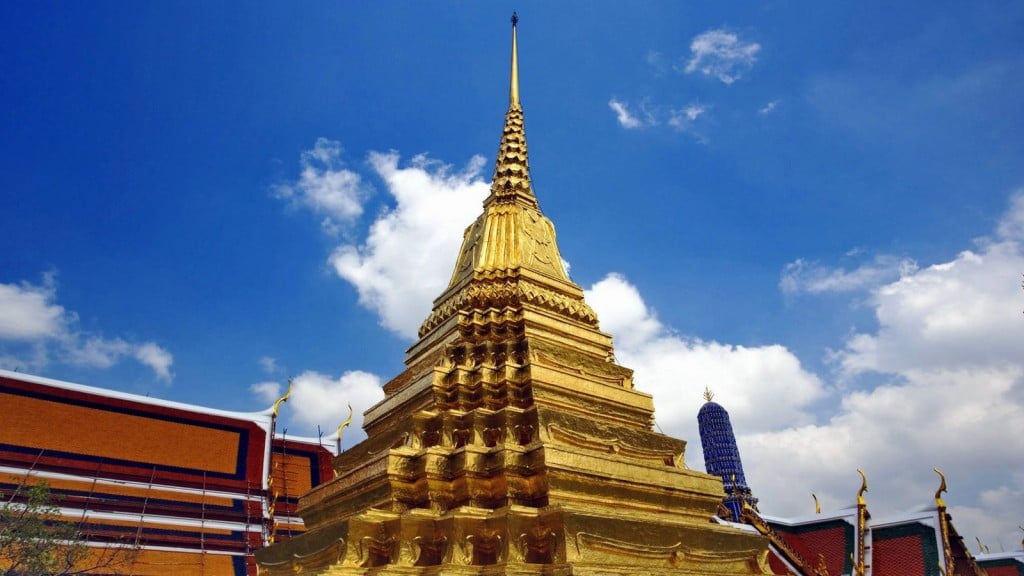 If you haven't been to Doi Suthep, you haven't been to Chiang Mai. Chiang Mai's most memorable attraction, the Doi Suthep is a steep hike up 309 stairs. At the summit, you will be rewarded with a breathtaking view of the city. Torrents of water fall from this height, branching out into the Mae Sa Falls, Huay Kaew Falls and Monthathan Falls. Up here, visit the Wat Phrathat, the Golden Temple, a major pilgrimage destination and the primary reason to visit Doi Suthep. Plated in gold and created as early as the 14th century, Wat Phrathat is Chiang Mai's precious jewel. It has great value and contains deep mystery.
2. Tiger Kingdom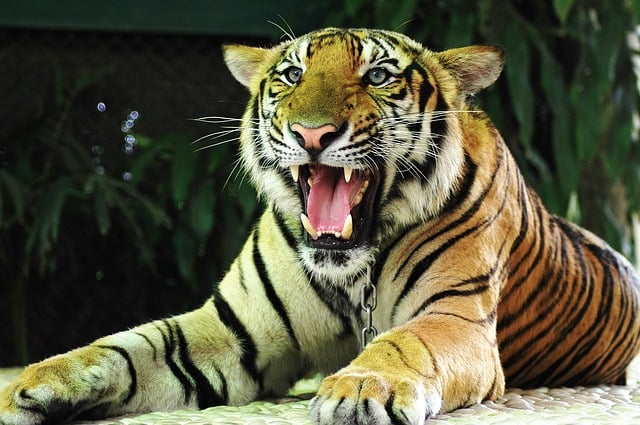 Imagine being 2
inches away from one of the world's largest predators. Tiger Kingdom allows you to play with, cuddle and carry adorable tiger cubs as well as get into the enclosure with the big cats! Unlike many other tiger sanctuaries, Tiger Kingdom is ethically run and does not mistreat the animals. Although the tigers are well-tamed, you should still be extra careful when in the enclosure as there is nothing that's ensuring your safety. Nonetheless, visiting Tiger Kingdom will easily be a favourite of any trip!
3. Hill temple and tribes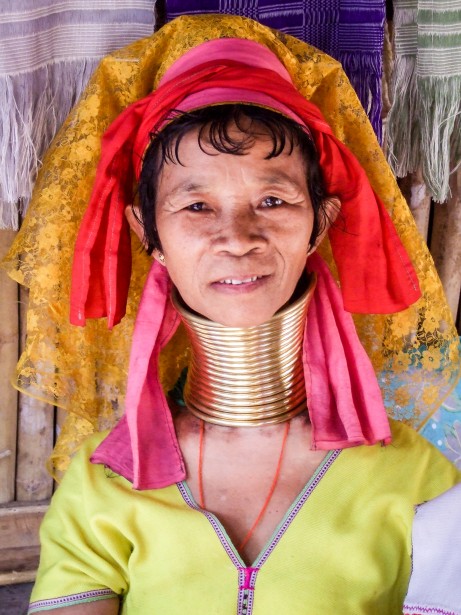 There are many ethnic hill tribes living in the surrounding areas of Chiang Mai. The most prominent one is the Karen tribe, which is known for their long necks. From their youth, individuals from the Karen tribe wear permanent rings that weigh down their shoulders, pushing their collar bones away from their head and giving them abnormally long necks. These tribes are very welcoming to visitors, but do remember to be respectful and non-intrusive when you are entering their homes. When you meet them in their tribes, do ask to see their exquisite handicrafts – these are quality bags and clothing that are well-worth the money.
4. Elephant camps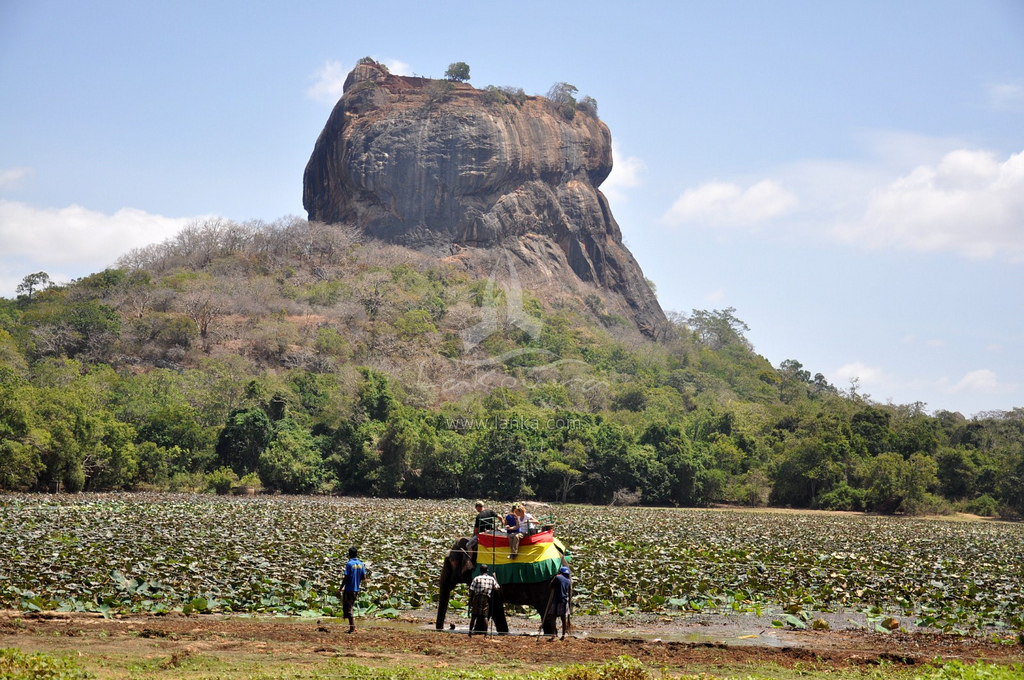 Image credits: http://bit.ly/1dSOgUQ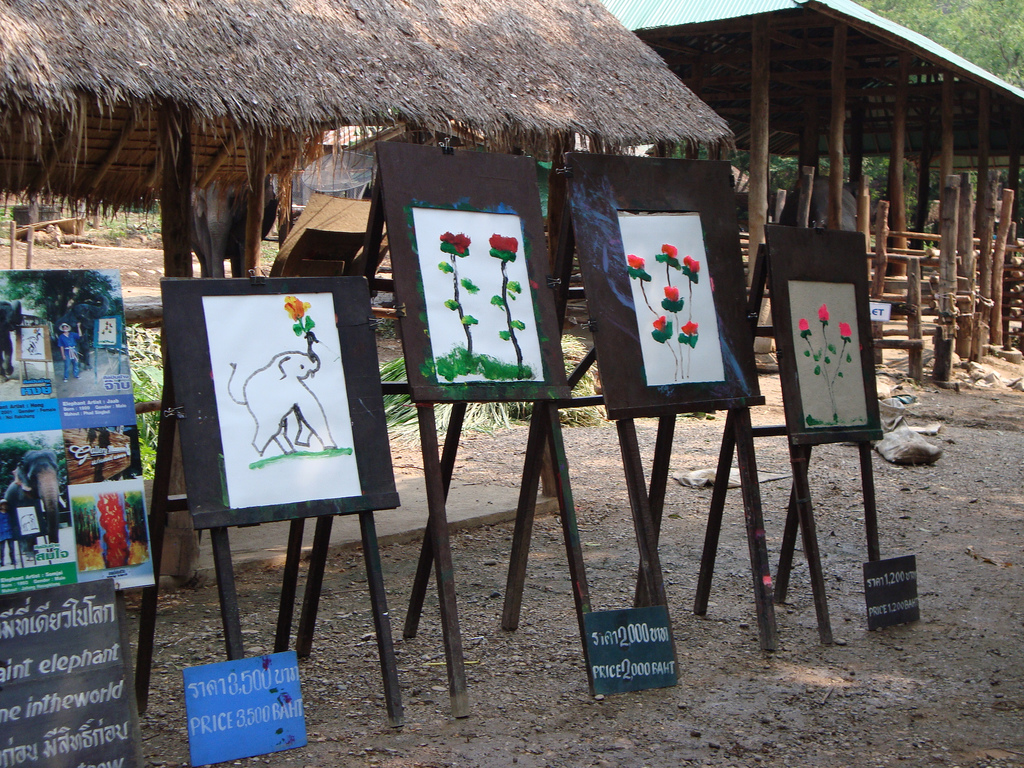 Image credits: http://bit.ly/1m9IFP5
One of the most joyous experiences in Chiang Mai would be to ride an elephant! The elephant will take you high above the trees and to the top where you can get awe-inspiring views. Just remember to hold on tight! After the lovely ride, the elephants will gladly show you some of their beautiful artwork which they created by splattering paint on canvas.
There are many elephant camps that offer rides to visitors. Pick one that does not harm its animals.
5. Wat Chedi Luang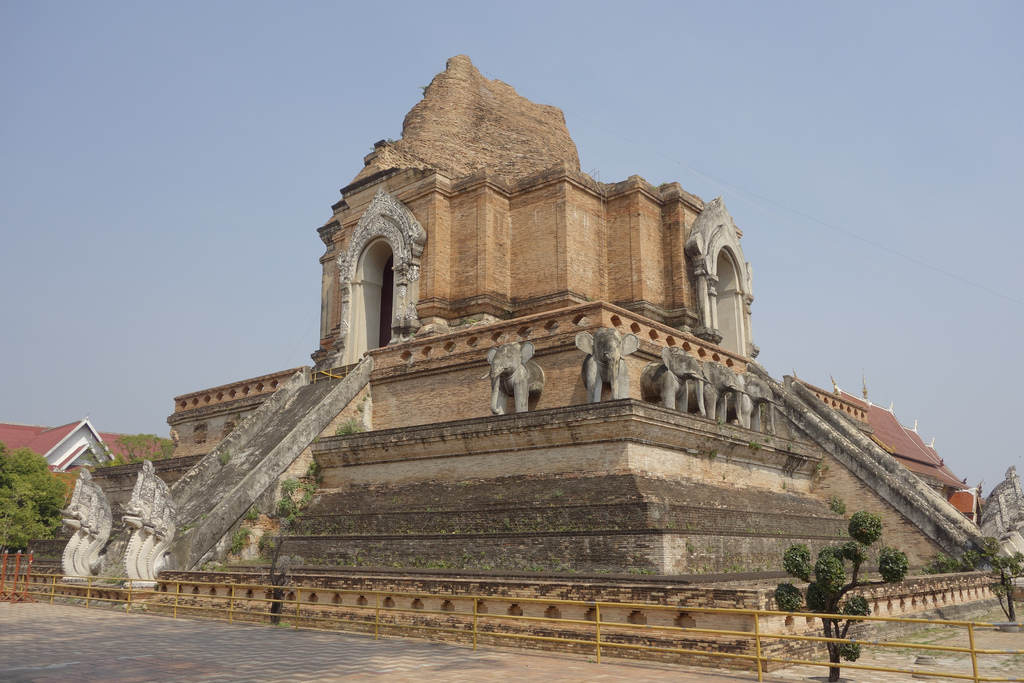 Image credits: http://bit.ly/1hgGqc7

Located at Phra Pokklao Road and standing at a majestic height of 80m, this massive pagoda was once home to the Emerald Buddha, a sacred religious relic, precious to Thailand. Although the temple was damaged in an earthquake, it is still a striking monument, standing at half its original height. Fascinating statues surround the pagoda and a giant gum tree guards the shrine's entrance. Deep within the old city, this temple is a magnificent sight and is a must-see.
6. Chiang Mai Night Bazaar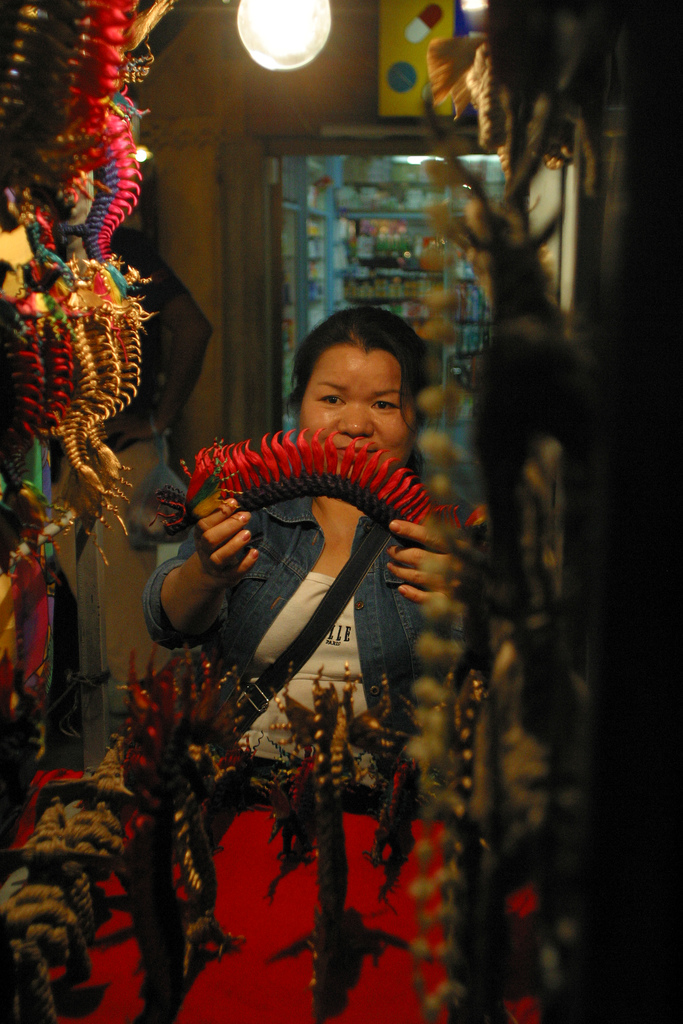 Image credits: http://bit.ly/1lqtUtJ
Still have some souvenir shopping left to do? Visit the night bazaar, Chiang Mai's very own shoppers paradise! Located on Thanon Chang Khlan and open every day, this night market is home to a variety of shirts, Thai silks, belts, watches, designer goods and jewellery at incredibly low prices!
7. Bor Sang Village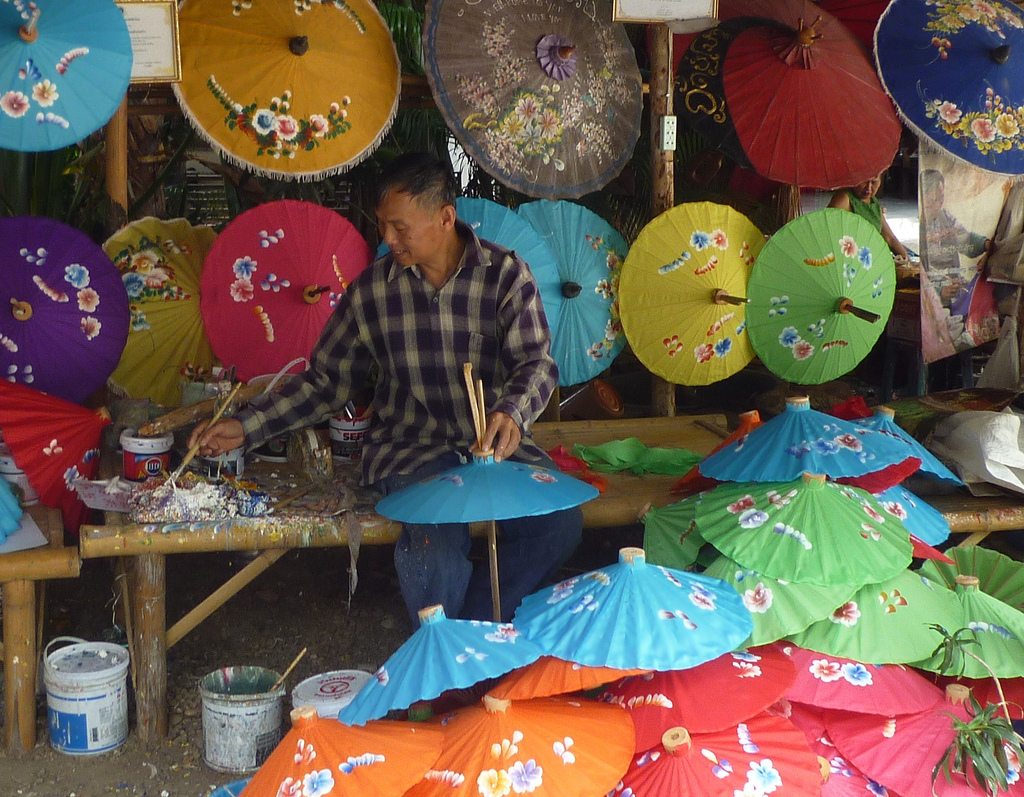 Image credits: http://bit.ly/1rIKBC5

Come encounter the famous umbrella factory where craftsmen and women come together to create coloured paper (or cotton) umbrellas, the cultural symbol of Chiang Mai. At Bor Sang Village, you will find quality handcrafts of all sizes, signature floral designs and abstract patterns. This art is part of a cultural heritage you simple cannot miss.